Cricut Patriotic Scrapbook Page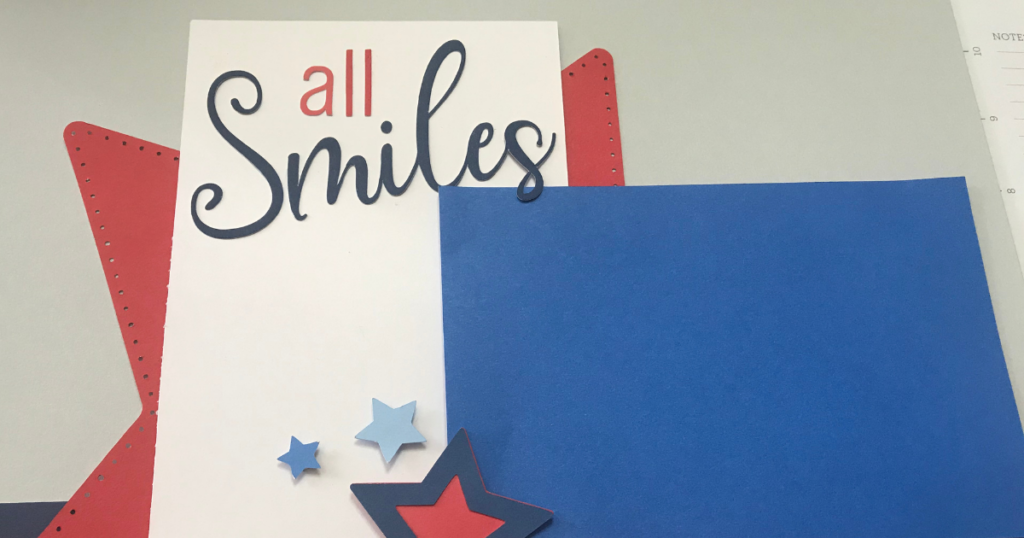 Note: As an Amazon Associate, I earn from qualifying purchases. If you click on a link from Amazon or another of my advertising affliates, I will earn a small commission at no additional cost to you. Please see my full disclosure policy here.
Memorial Day is fast approaching and I'm thinking this year is flying by. Normally my daughters birthday lands on Memorial Day weekend, but not this year. I feel like I'll be talking about the 4th of July in no time at all. Ready or not summer is here! Summer seems to start with Memorial Day weekend and the 4th of July is all about summer and red, white and blue. Close To My Heart and Cricut have created this super cute all smiles layout that's a perfect Cricut Patriotic Scrapbook page.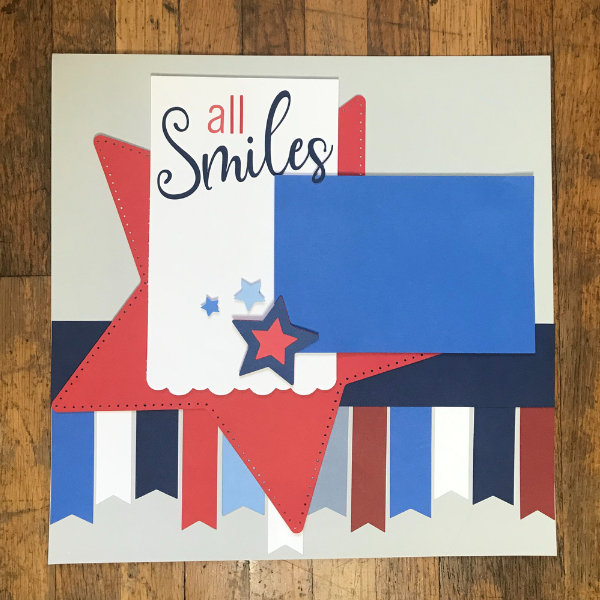 I've made many scrapbook pages before with my Cricut and this one was by far the easiest. Seriously! The scrapbook design is easy to follow and you just layer the layers of scrapbook paper on top of each other. I chose to only use different colored card stock for this patriotic page, but decorative paper would work too. My friend Marie at Craft Rocker made these 3 Easy Patriotic Paper Crafts with the Stars and Sparklers Paper Packet. They are so cute and easy to make- the kids will love them too.
CTMH All Smiles Scrapbook Layout
Honestly, I always try to use the free designs in Cricut Design Space, but for layouts like this I don't mind purchasing the files. The all smiles layout can easily be made into a birthday, holiday or seasonal layout. Just change the colors of the pennants and the embellishments and you have a brand new scrapbook page. Creating a different scrapbook page from this layout will only take a few minutes and will be super easy. So think of it as more than just a patriotic layout, but as a basic design that you can reuse over and over again.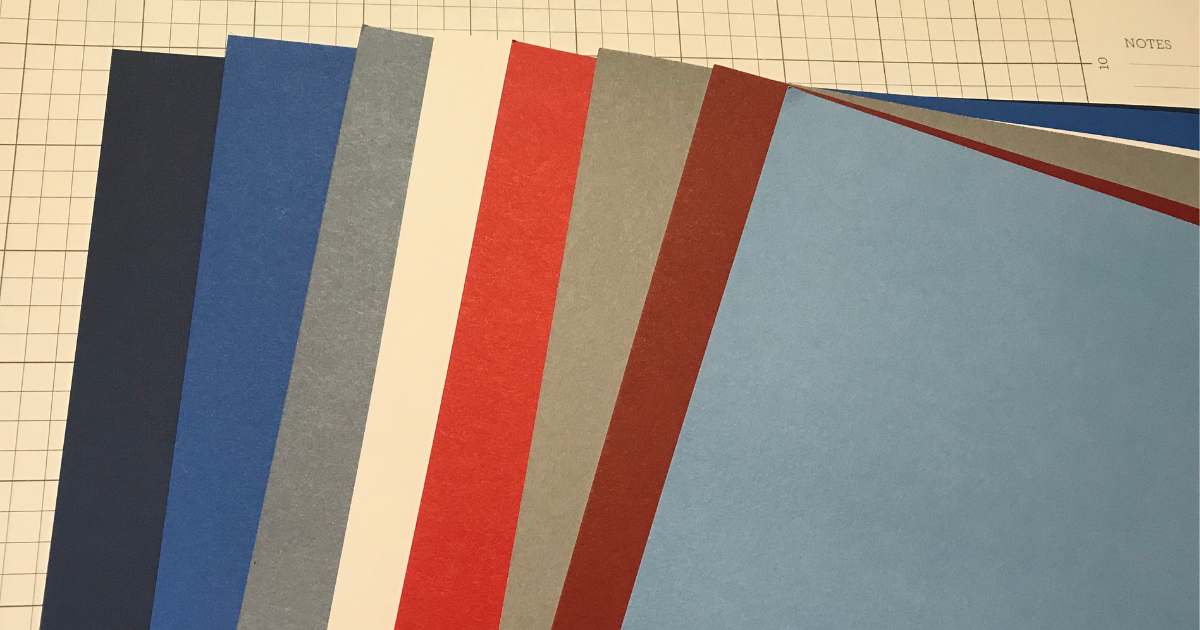 Since I started using Close To My Heart Card Stock, it's the only kind I use now with my Cricut. It always cuts cleanly, smoothly and I love the colors of the card stock. The CTMH card stock is a two toned and has a white core. I love that the card stock is two toned (it's my favorite thing about it besides how awesome it cuts). The darker shade is the true color and the lighter shade is a tone lighter. When you are creating a scrapbook page that just needs a shade lighter or darker, well here is the answer to your to that problem. Just flip the paper over and use the other shade. It's like two sheets of paper in one!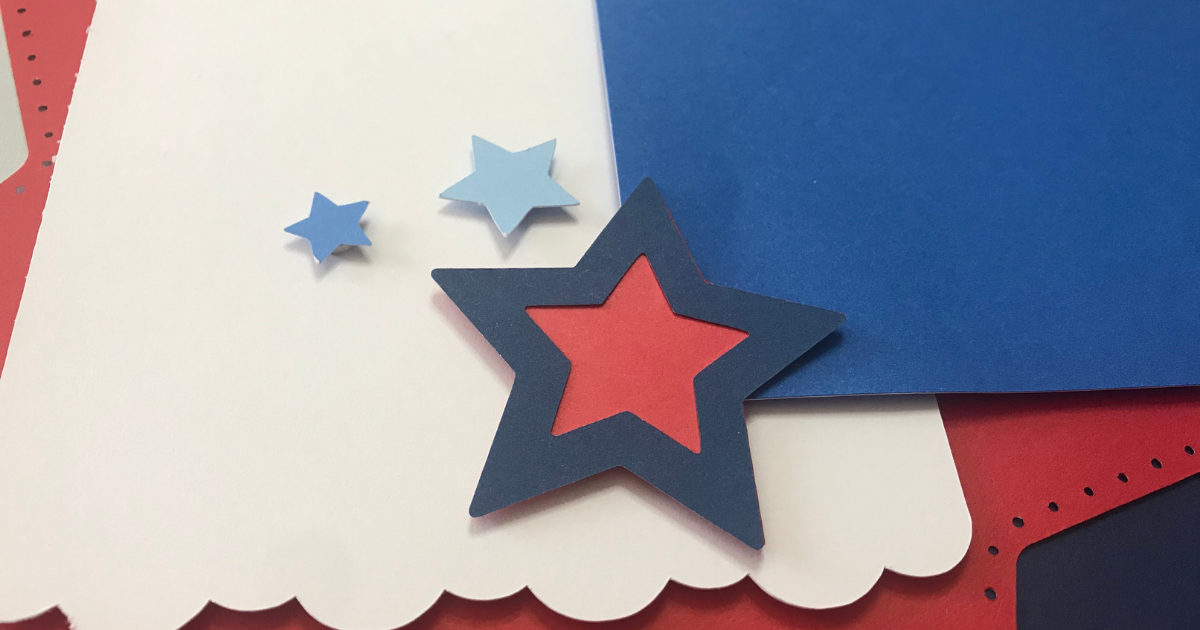 Stars and Sparklers Cricut Design Supplies
2 Sheets of Pebble Card Stock (this is the base layer)
2 Sheets of White Daisy Card Stock
1 Sheet of Bluebird, Carolilna, Bluebelle, Sapphire , Candy Apple, Scarlet
Cricut Maker
Light Grip Blue Mator Older Standard Green Mat
Piercing Tool
Adhesive
Creating a Cricut Patriotic Scrapbook Page
Purchase the Stars and Sparklers Digital Image Set. Next open Cricut Design Space and a new project. Click images and then image sets. In the search box type in Close To My Heart Stars and Sparklers, scroll to the image set. Click on it and choose the All Smiles layout and click insert images.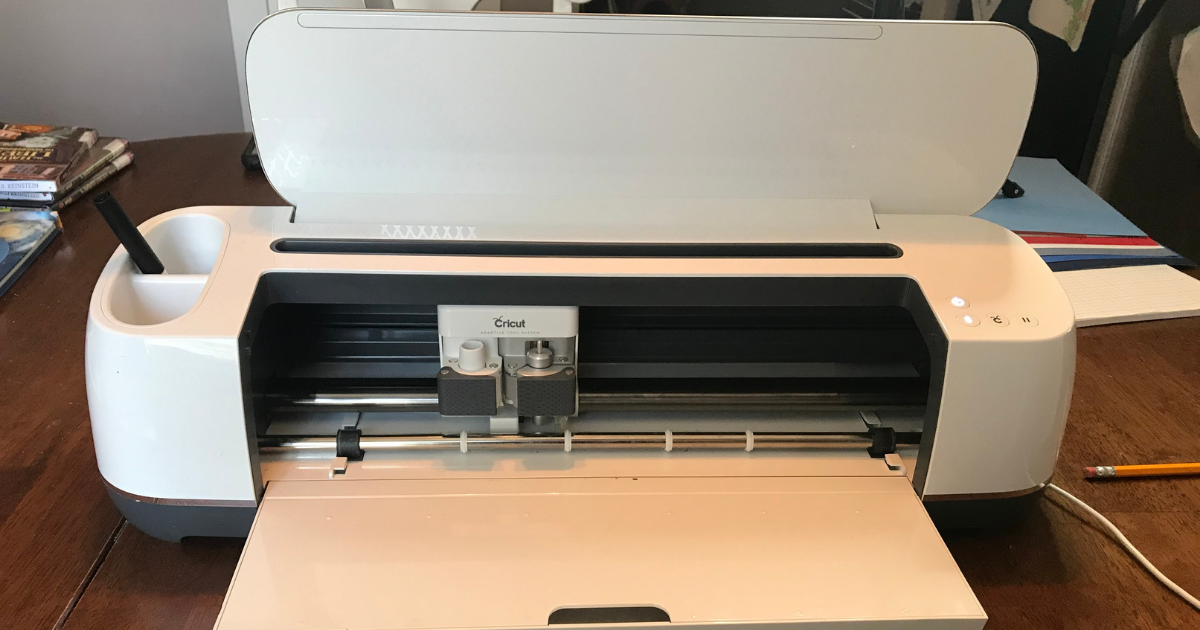 The patriotic scrapbook design is sized for a 12×12 layout. Then using your Cricut Maker or Air machine, click make it. Just follow the instructions in Design Space.
I used a variety of the blue and red card stock to make this layout. Make sure you put the base pages aside and don't accidentally use yours like I did. It was a huge oh no because of course it was my last two sheets of that blue. So I decided to use the pebble as the base layer and it worked out great.
Sometimes in Cricut Design Space, it can be difficult to know what layer to start with. You always want to start with the bottom layer and work towards the top layer. To figure this out, you can ungroup the layout and see which layer is the bottom layer. Then start glueing with the bottom layer.
How to Put Together the Cricut Scrapbook Design
#1- Start by glueing the pennants across the page. I suggest laying them all out first and then only glueing them at the top, in case you want to move them a little.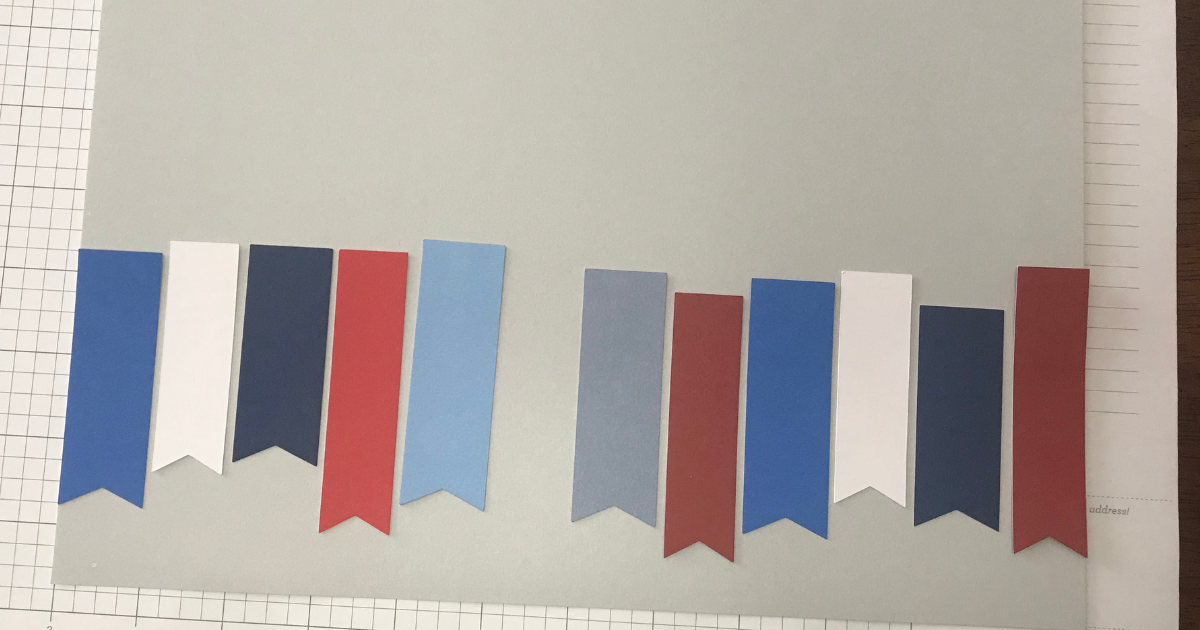 #2- Add the dark blue card stock strip across the top of the pennants.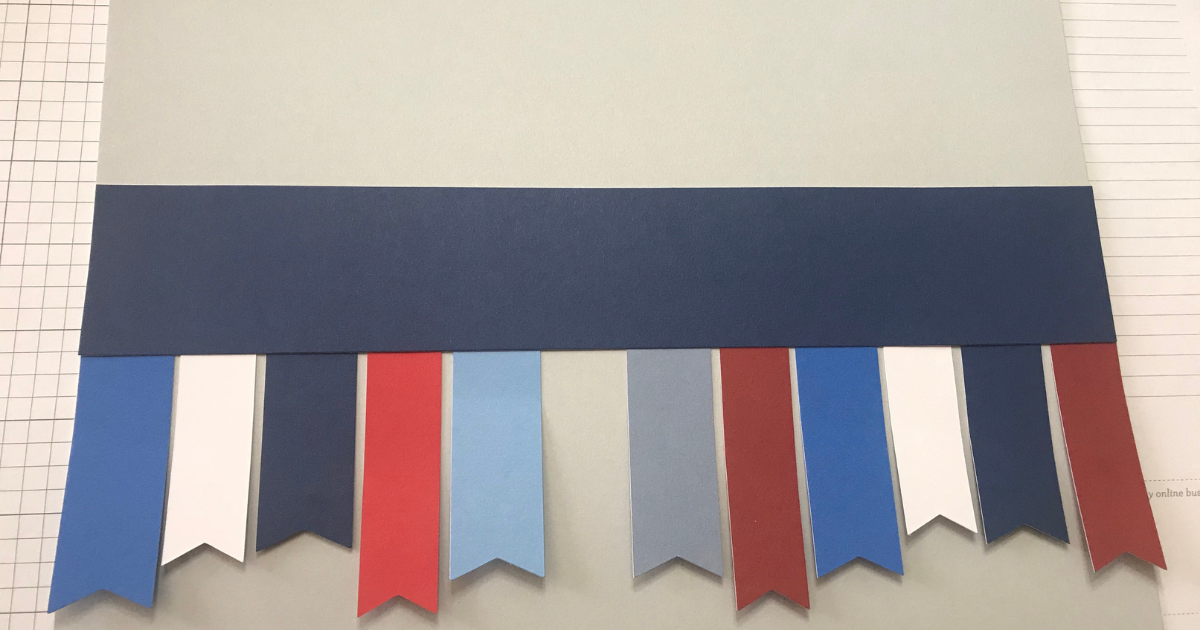 #3- Add the large red star next. Use the piercing tool to remove all the tiny circles around the edge of the star before glueing.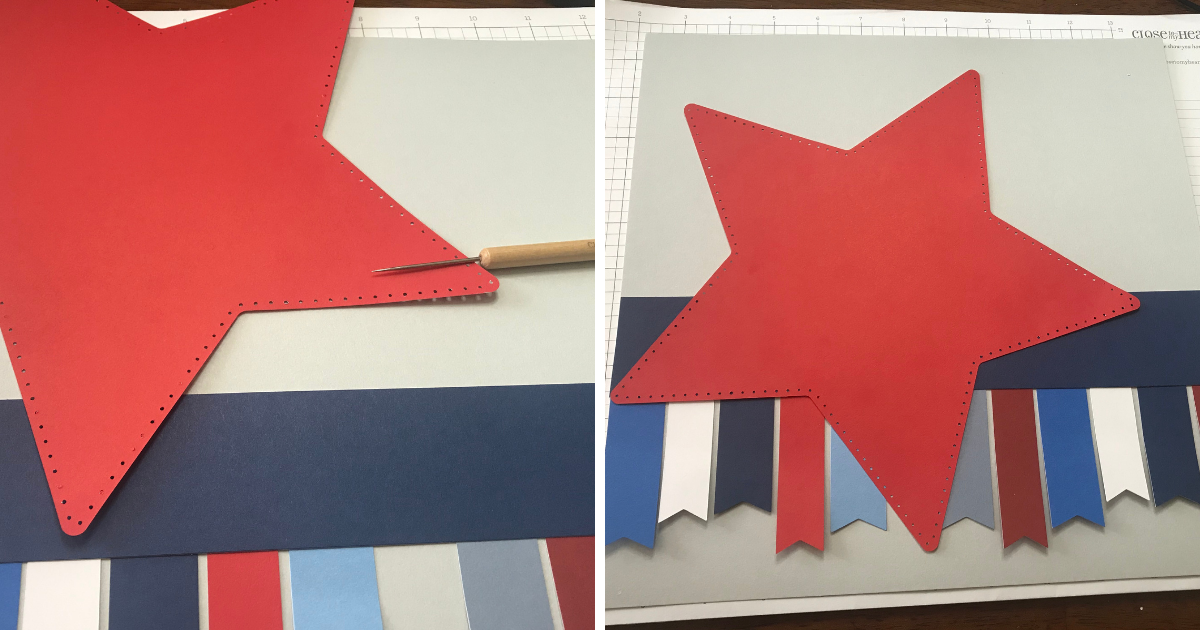 #4- Add the white banner with 3D foam tape.
#5- Add the 4×6 blue photo mat with 3D foam tape.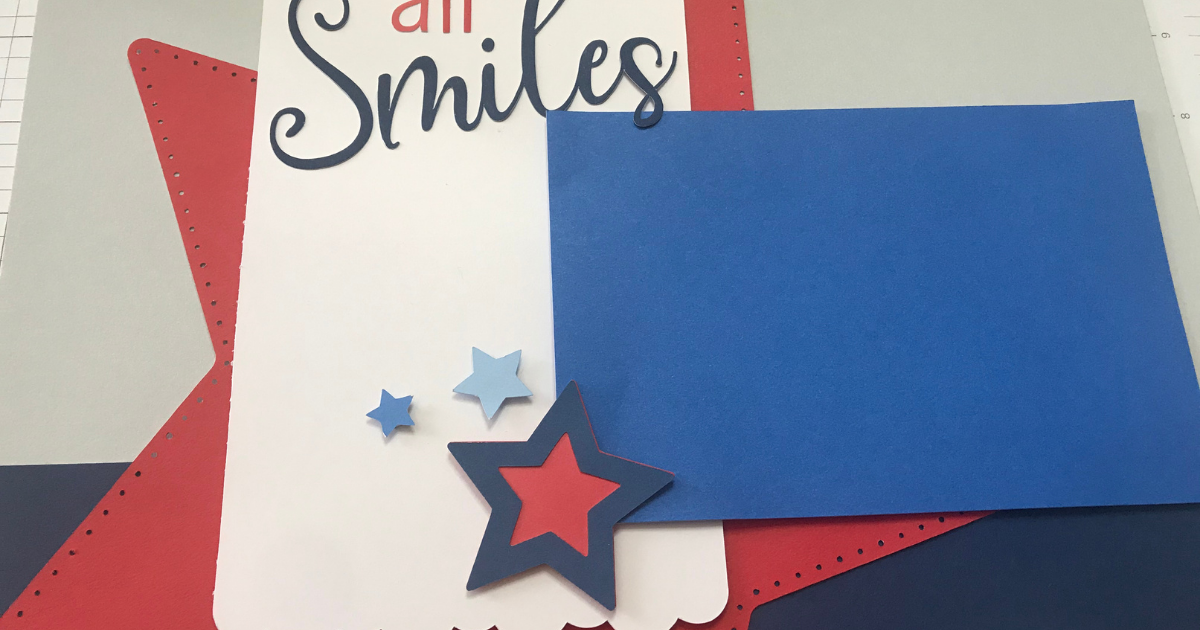 #6- Finish the patriotic page by adding the title and the star embellishments.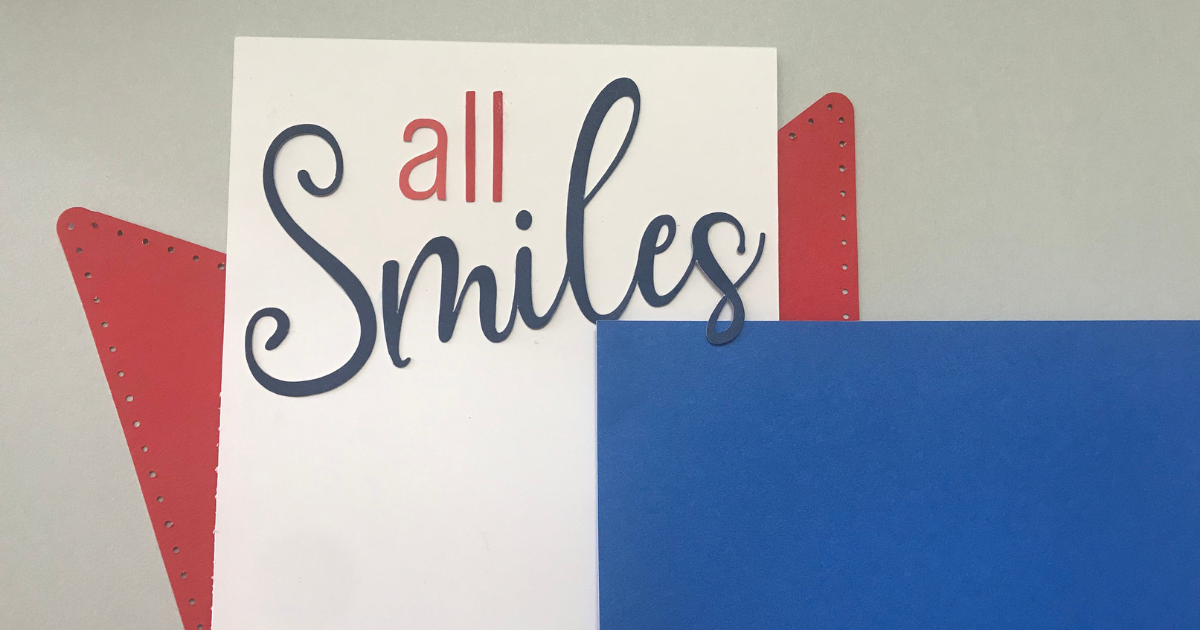 Both sides of this layout are very similar so just repeat the same steps for the other page (as needed). The second page goes much faster because it has a little less. Use 3D foam tape where you want for depth. 3D foam tape just makes certain parts of a layout pop.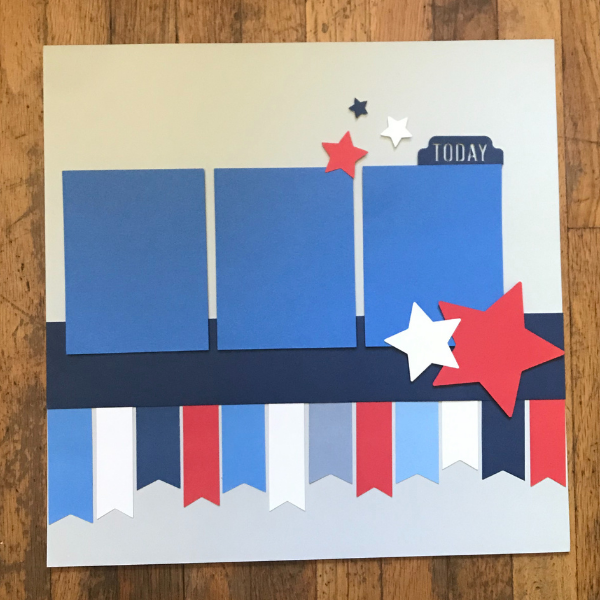 Your Cricut Patriotic scrapbook page is ready for pictures! Pennants make sure great backdrops for scrapbook pages and this one is super cute.