Offset Text in Cricut Design Space for Scrapbook Page Titles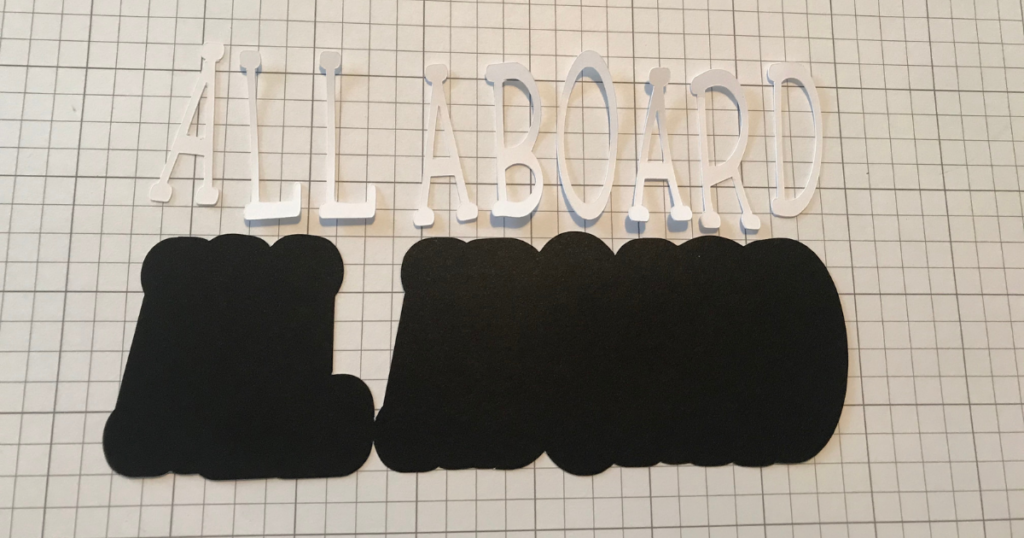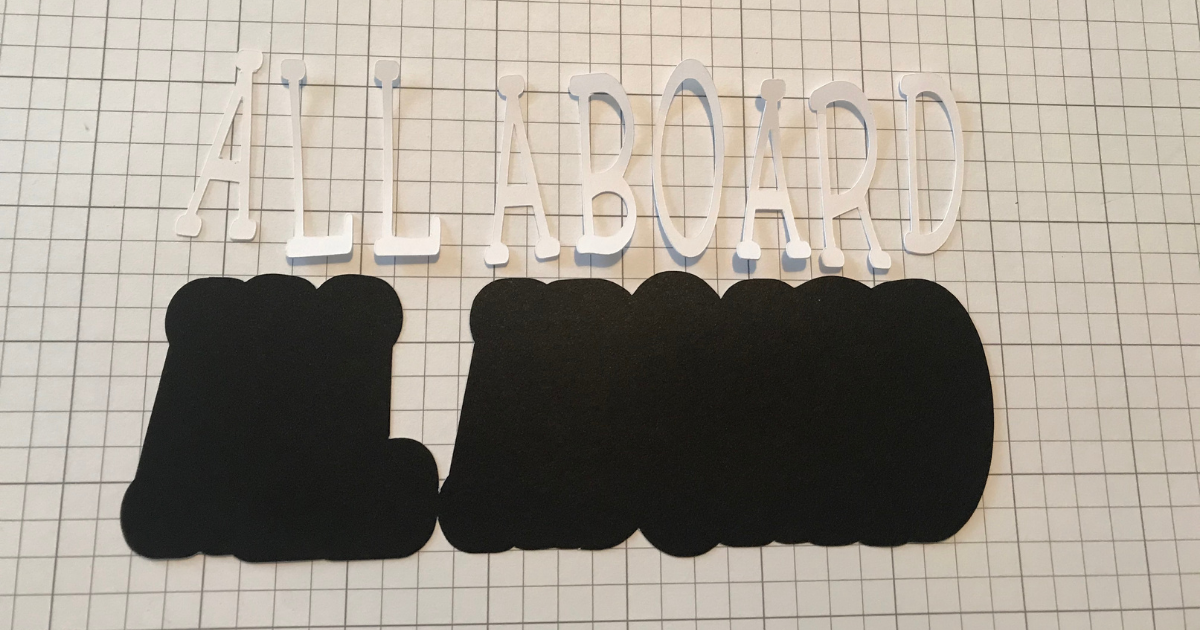 As a Close To My Heart Maker, I'm an independent consultant and may earn a commission when you buy products through my links and my shop (at no cost to you). All thougths and opinions of the products are my own.
Cricut has come out with another awesome feature of offset. I was like wow, awesome, but what the heck is offset? Did anyone else have to google that? When I found out it was a decorative shadow layer on your text, images or both, I was so excited! Finally Cricut has what I wanted. Putting an offset on your projects just adds a special ooh la la to them. It is perfect for scrapbook page titles too. Using offset text in Cricut Design Space will make your scrapbook page titles stand out.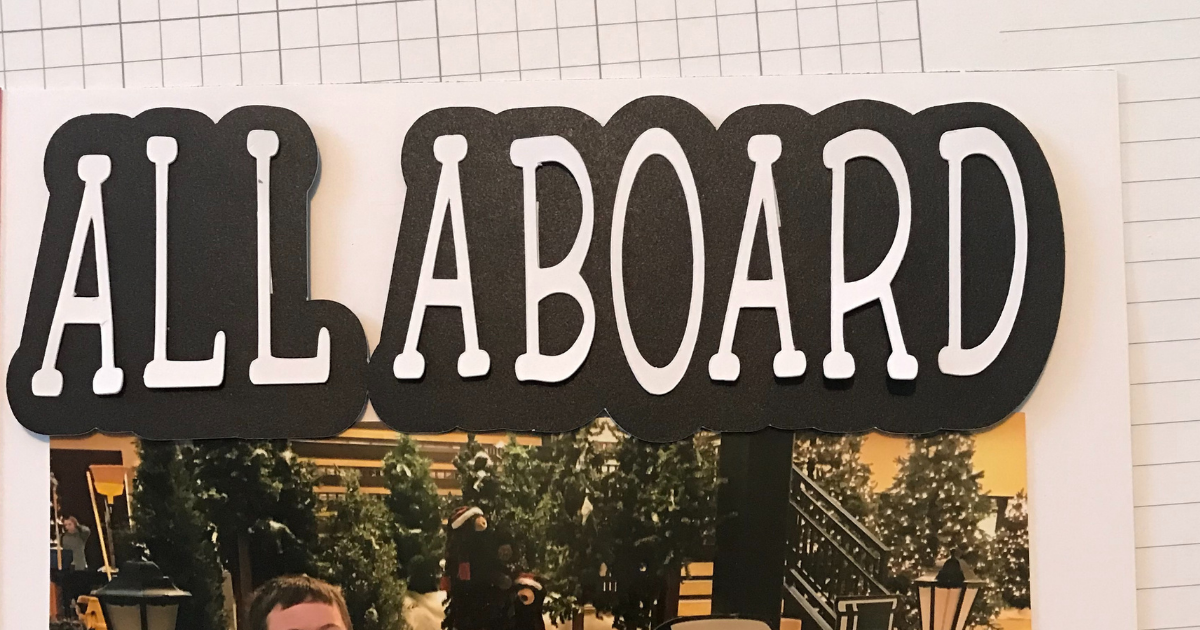 Offset Tips for Cricut Design Space
Before getting into the tutorial, let's get the technical issues out of the way. The offset feature can only be used on a desktop (sorry iPad users). Also if you have a Windows computer, it has to be Windows 10 or higher. I can't answer any questions about Windows because I'm a Mac user and not the greatest with computers. For Design Space, go into settings and make sure the canvas style is new. The new canvas style must be selected to have the offset feature. 

Offset Text in Cricut Design Space for Scrapbook Page Titles
First step is to choose the scrapbook page title. Page titles can be a hard decision, but here are some places I like to be inspired for page titles. If offset is not for you, here are other ways to make Scrapbook Titles with Cricut. 
The scrapbook page I'm using today is a Christmas page with the kids sticking their heads through a Polar Express cut out. This one's easy with "All Aboard."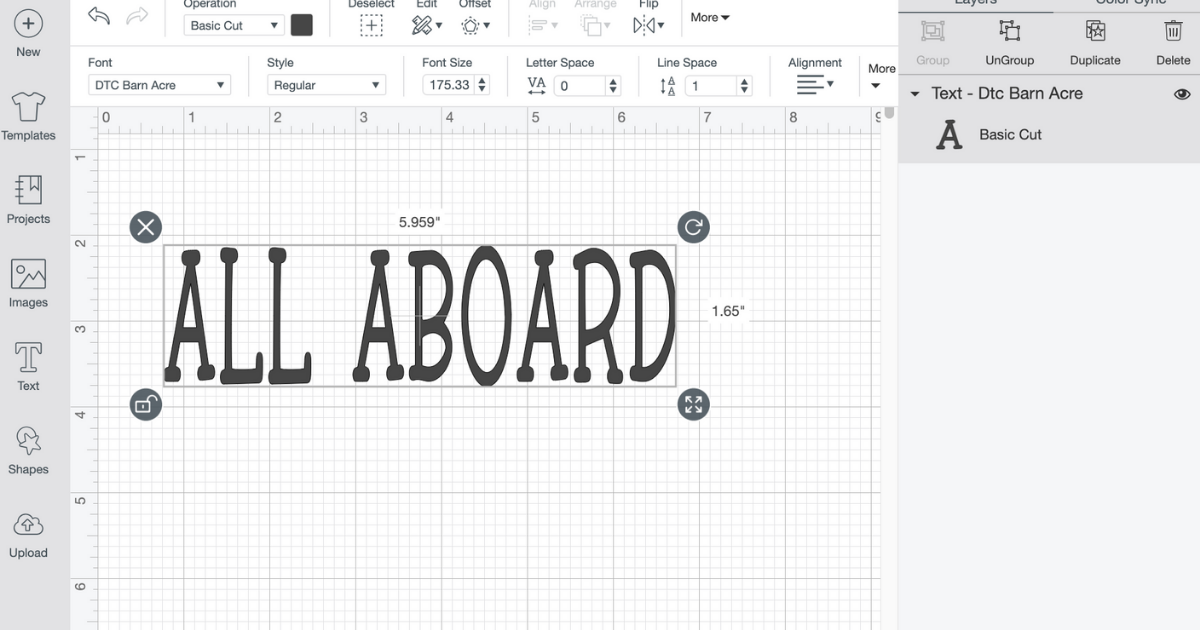 Type the text in Cricut Design Space. Choose the font you will be using. Every time you change the font, you will have to make a new offset. The offset will not change with the font. The font I'm using is Barn Acre. 
Highlight the text, click offset at the top of Cricut Design Space.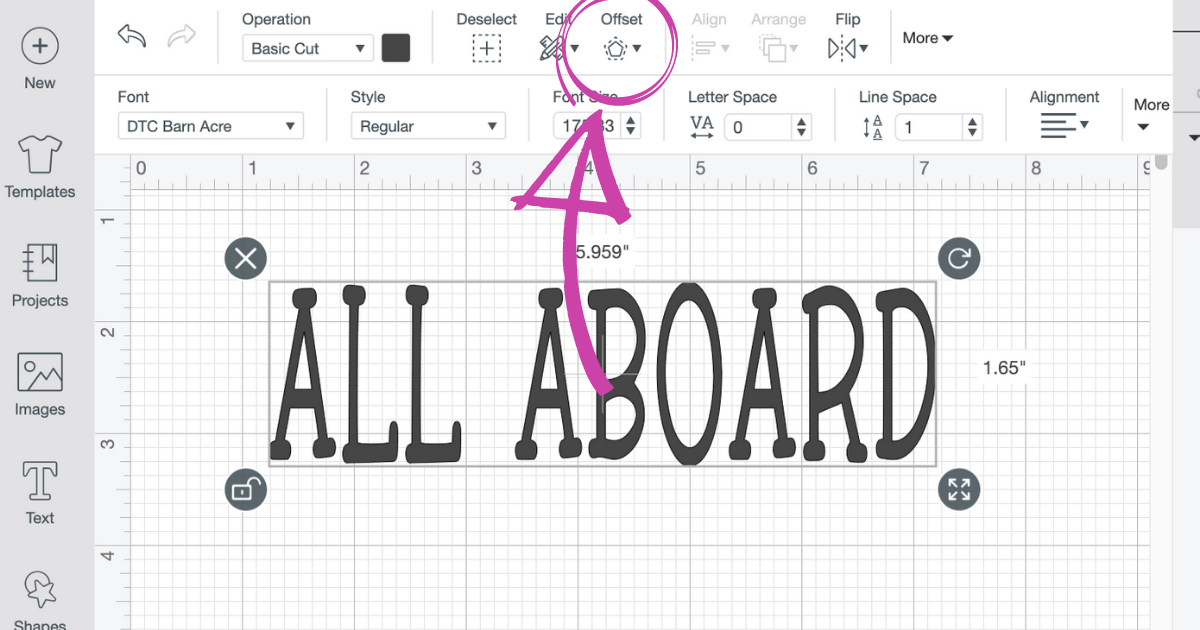 Once it's chosen, choose how large you want the offset. I just used the default size that Cricut suggested. You can type in a size or move the slider.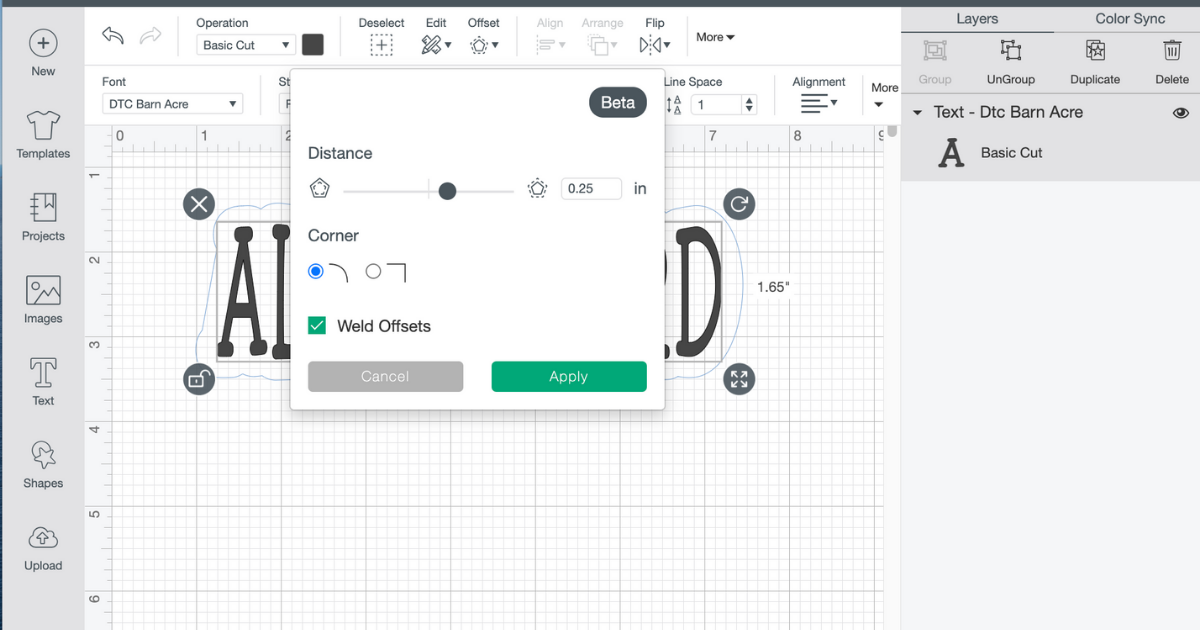 Choose the corner style of rounded or square. 
The offset feature already has weld offsets clicked and this will make one single piece of the offset text. You can always unclick it and work with individual pieces. I honestly feel like an unwelded text would be more difficult to work with it, but that's my opinion.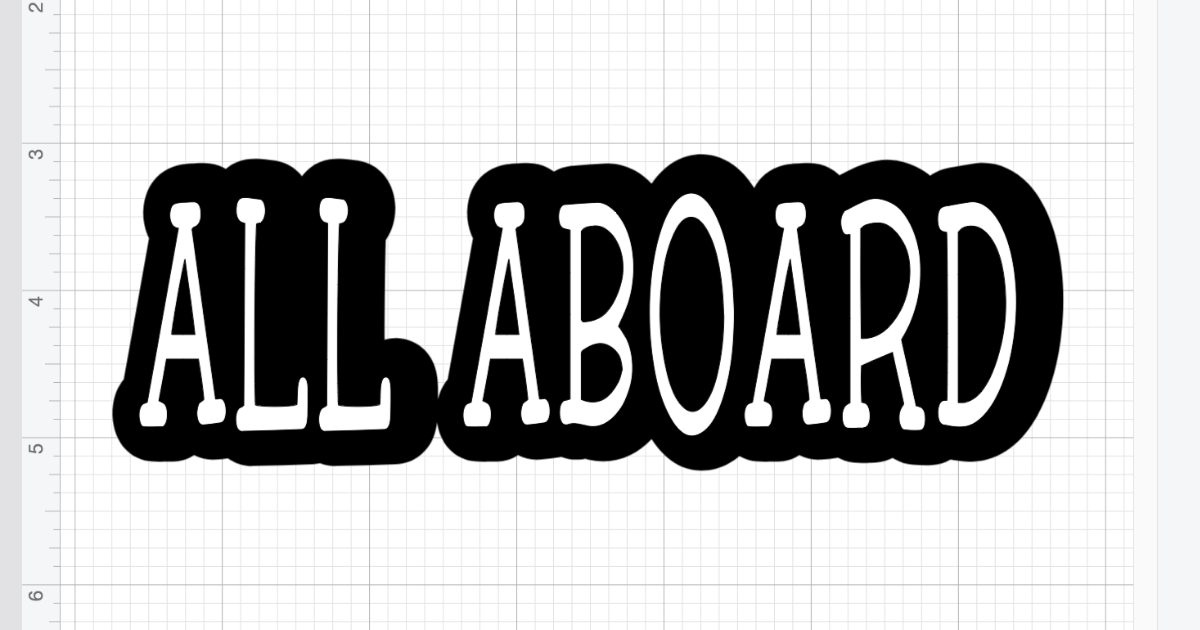 My scrapbook title is a welded offset. For more ooh la la, you can add multiple shadow (offset) layers if you like. 
Creating the Offset Scrapbook Page Title
When you have chosen a font for your title with an offset design you like, cut the design with your Cricut machine. Nothing has changed here at all. The only card stock I use with my Cricut now is Close To My Heart paper. Once you use it, you will totally understand. I cut something the other day with non CTMH paper and right away, it had small tears and didn't cut right. You will save on paper buying and ruined paper that you can't use.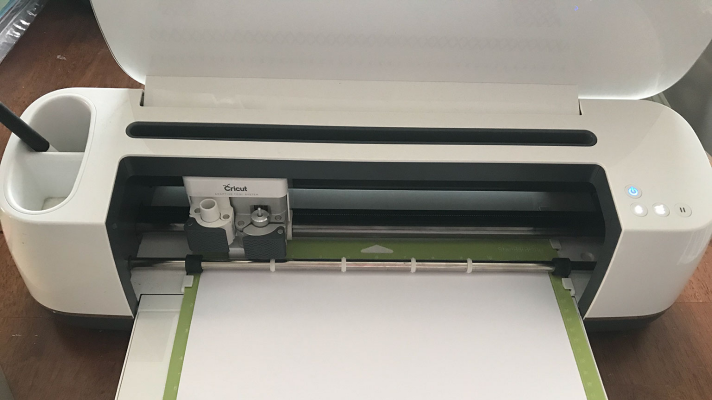 For my scrapbook titles, I like to use a combination of card stock and vinyl. I can't wait for the new adhesive card stock because then I don't have to glue these tiny little letters anymore. My husband said he has no idea how I find that fun to do, but I could sit and glue paper designs all day. The adhesive card stock will just make it easier. 
All Aboard is all Close To My Heart Paper. Also don't forget to use 3D Foam to your scrapbook page titles for depth and design.