3 Easy Kids Scrapbook Pages (with Sketches)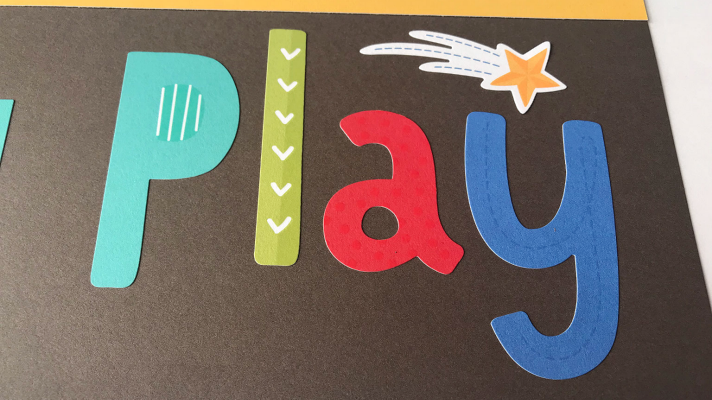 As a Close To My Heart Maker, I'm an independent consultant and may earn a commission when you buy products through my links and my shop (at no cost to you). All thougths and opinions of the products are my own.
As a mom my favorite thing to scrapbook about our my kids. All of those cute memories and fun moments are meant to be placed in a scrapbook album. I feel like the scrapbook world has forgotten about fun kids scrapbook pages. All I can ever find our school pages, baby pages, or birthday scrapbook layouts for kids, but what about all the moments in between? I've created 3 easy kid scrapbook pages (with sketches) for you today. 
I understand how busy a moms life can get and how you want to scrapbook, but you don't have the time, craft space or the energy sometimes. These 3 scrapbook page designs can be made with minimal scrapbook supplies. All you really need is a paper trimmer, scrapbook paper and some glue. I did use my Cricut Joy to make the one title, but that's the only extra that I used.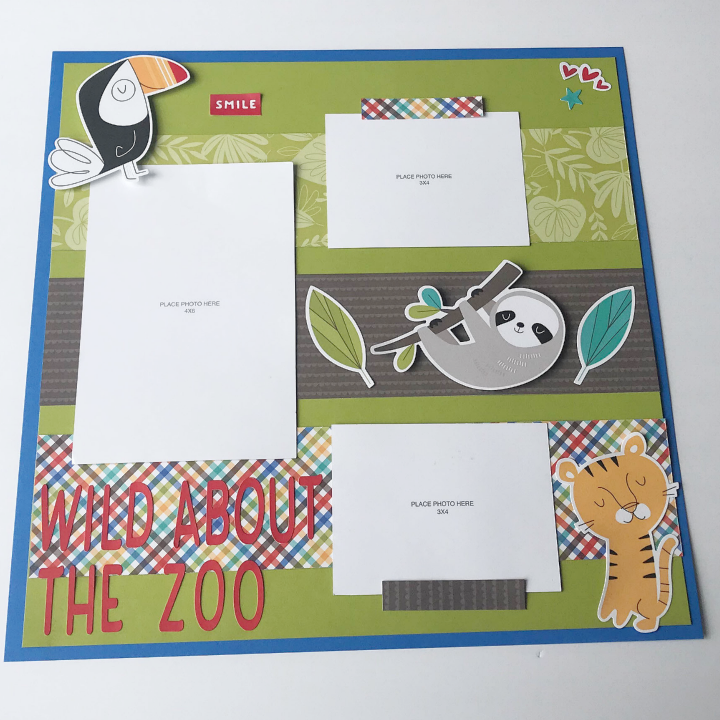 Easy Kids Scrapbook Pages for Summer Memories 
The scrapbook pages are all created with Close To My Heart paper. I'm a Close To My Heart Maker now because I love the product so much. For me all the matching patterned paper and card stock packs are a life saver. I absolutely love sitting down at the kitchen table, opening up all the paper that matches and becoming inspired to create these 12×12 pages. 
Since my kids aren't babies anymore, I thought of other ways to use the Sweet Safari Paper Packet + Sticker Sheet  and the coordinating card stock.
One layout is a kids play scrapbook layout, an adventure scrapbook layout and a zoo scrapbook page. A few tips for these pages is to leave space if you want to mat your photos and to use 3D Foam dots to give your pages dimension. The 3D foam dots work perfectly for stickers that overlap a photo, this way you can slide the photo in under the sticker. 
Easy Play Scrapbook Design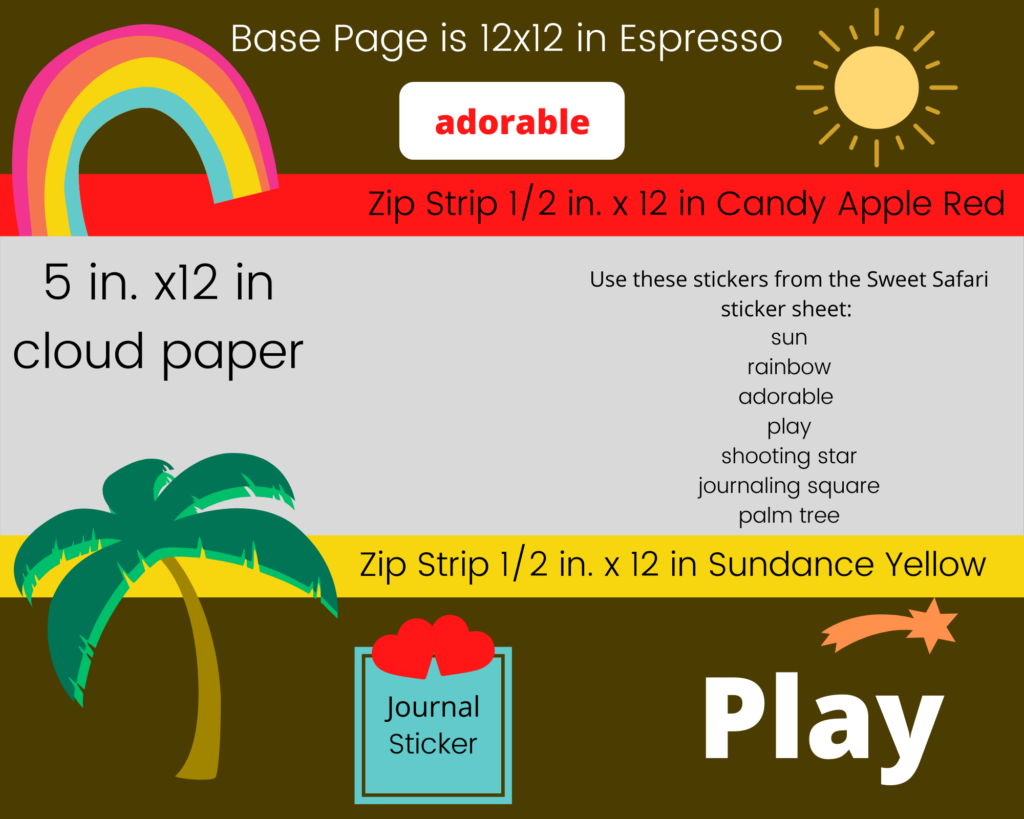 How about all those fun summer moments of the kids playing at the park, the backyard or with friends. Save those memories with this super cute page. My favorite thing about this page is all the different ways you can add photos.
Photo Layouts for this Scrapbook Page
2 3×4 and 1 4×6 
4 3×3 
1 4×6, 1 4×4, 1 3×3
3 4×4 
4 3×4 
Whatever you choose, this will be a great page filled with fun playground memories. 
Kids Adventure Scrapbook Sketch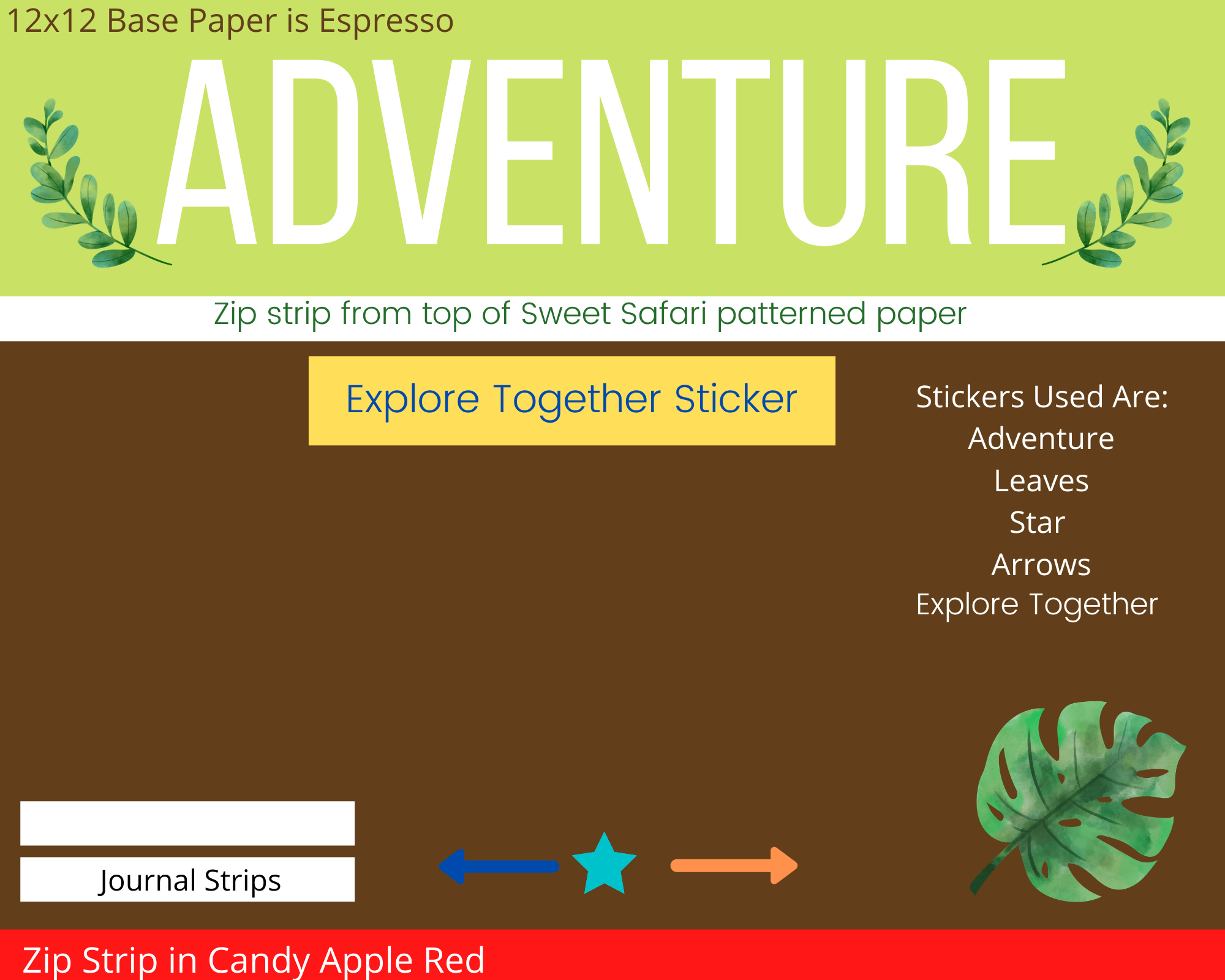 My kids love summertime adventures. They don't have to be grand big adventures, but something that the kids really enjoy and love. One adventure my kids love is walking the block and looking for worms after it rains. They beg me to go out as soon as it stops and it's a grand adventure. That's one thing I love about my kids is all the small things that they find super exciting and adventurous. 
Photo Layout for the Page
1 4×6 and 2 3×4 
Zoo Scrapbook Layout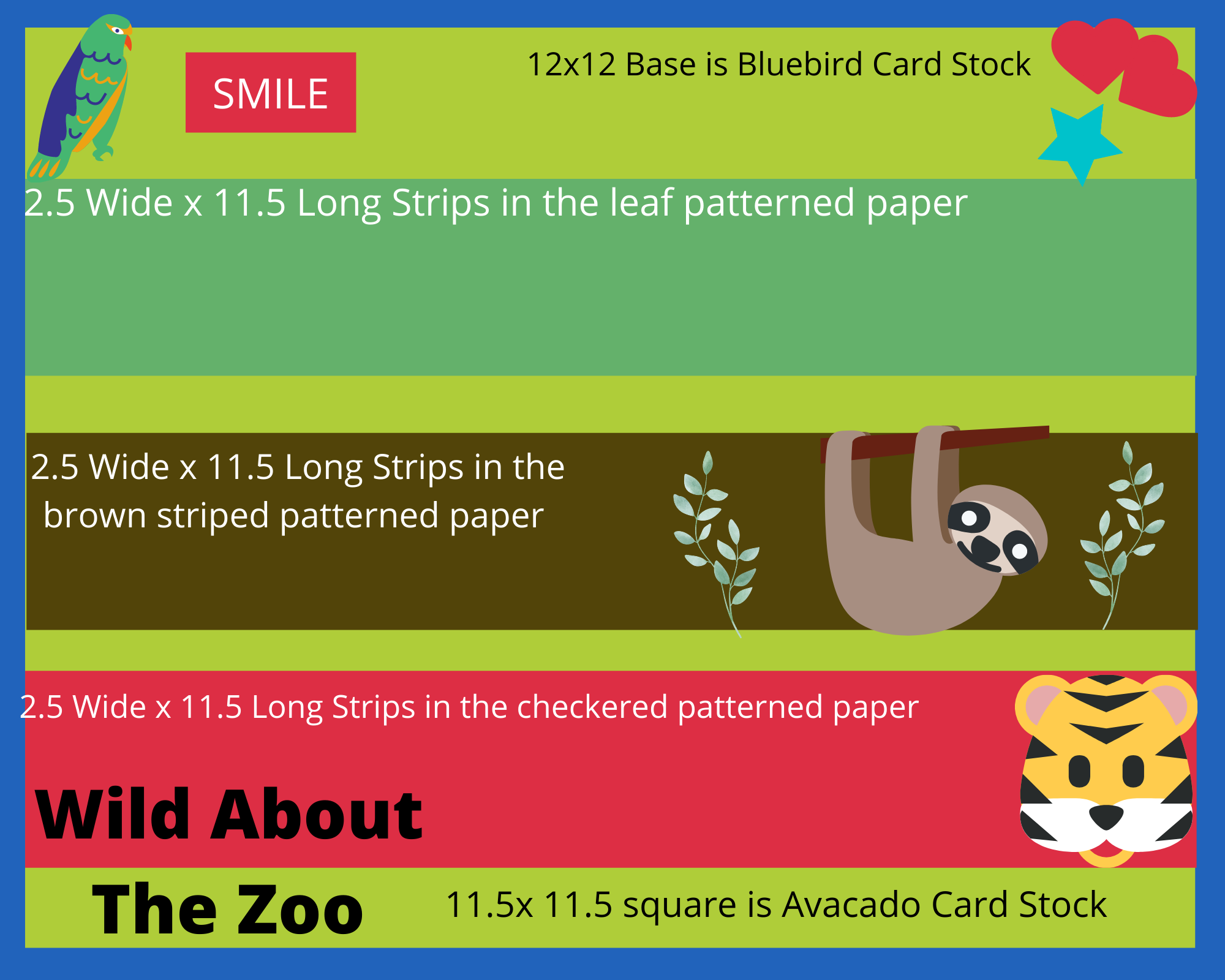 My kids can't wait to go to the zoo again. We haven't been since COVID and we thought about taking them over the winter break, but it's just too cold. I didn't want to walk around the zoo in 15 degree weather (Brrr!!!). We plan on taking the as soon as there is a nice day. 
I love matching paper and choosing paper, but the time it saves me to have paper that already matches is a time saver. Instead of spending my scrapbook time on trying to find paper, I actually get some scrapbooking done. Especially for layouts like this with the strips of patterned paper. It makes pages like this super easy. 
Photo Layout
1 4×6 (under the smile sticker)
2 3×4's (above and below the sloth)
I did use my Cricut Joy for this page to make the title "Wild About the Zoo", but this title can be made in so many other ways. Stamps, die cuts, stickers or hand lettering. Just do what's easiest for you.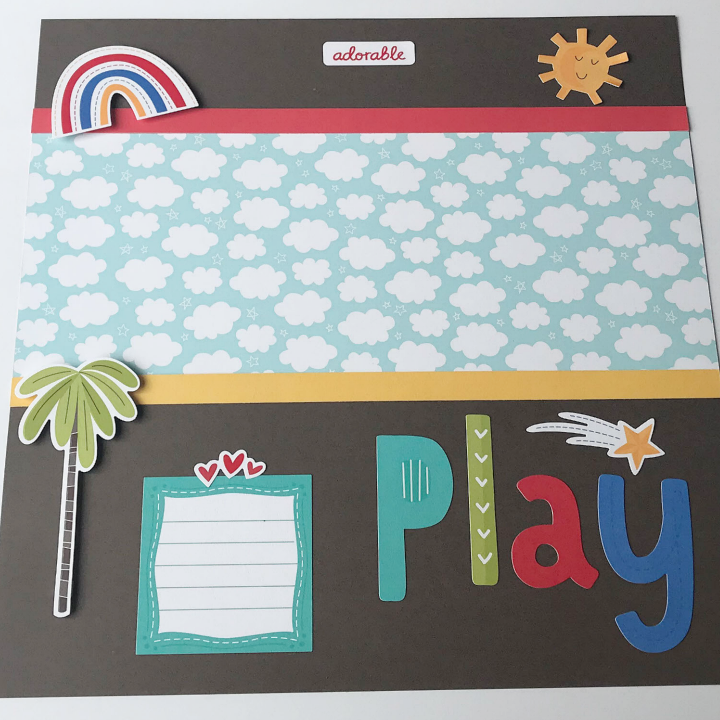 Are you thinking of all the cute photos you have that are perfect for these pages? Get them out and get started! I created all 3 of these pages in one day in between school, school pick up and dinner. You can do it too!