6 Summer Fun Scrapbook Layouts
Note: As an Amazon Associate, I earn from qualifying purchases. If you click on a link from Amazon or another of my advertising affliates, I will earn a small commission at no additional cost to you. Please see my full disclosure policy here.
Summer is here and it's been a hot one. We had a record high July and there were some hot and humid days. During all of that sunshine, lots of pictures were taken and memories were made. The Close To My Heart Summer Vibes Scrapbooking Workshop Kit is perfect for all of these memories. I was so happy to scrap these summer fun scrapbook layouts of my favorite outside pictures from this year. The memories are so fresh and makes journaling so much easier (I have a horrible memory). 
How do you make a scrapbook for beginners?
The scrapbook templates in the kit are  the easiest way to start scrapbooking for beginners. The scrapbook workshop kits, have instructions on how to cut the paper and complete the premade pages. Everything that you need to make 3 double 12×12 scrapbook page layouts. All you have to do is add glue and 3D Foam Tape.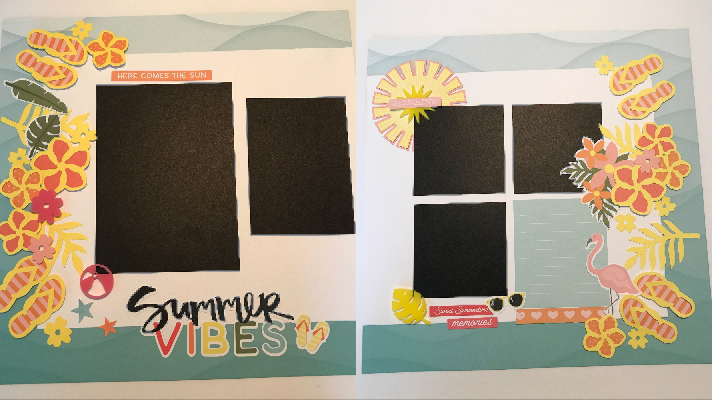 Cutting the 12×12 paper and getting it ready to start creating is super easy.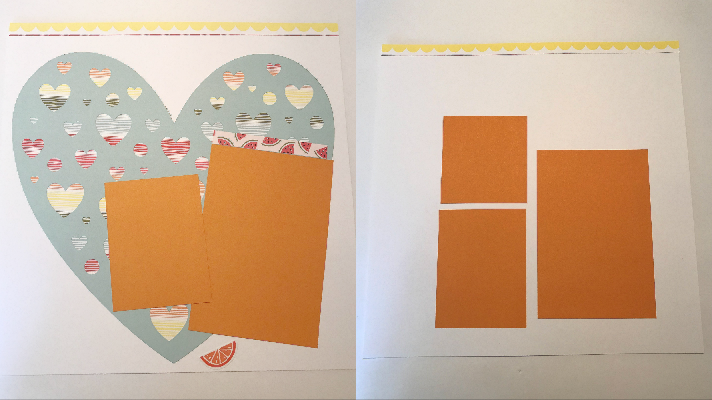 I was able to cut all the paper in about 20 minutes with my paper trimmer .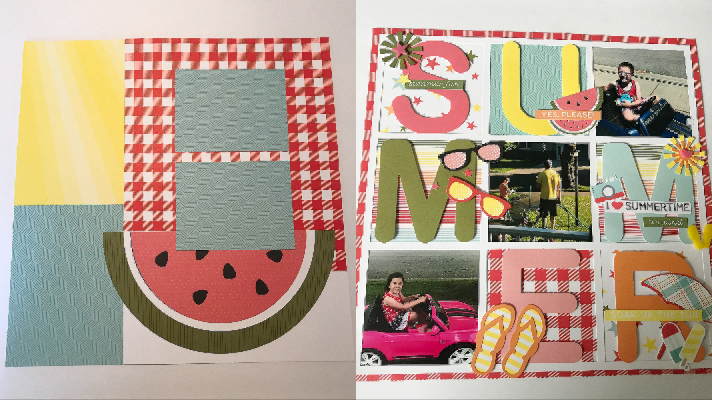 This kit has all kinds of die cuts that have to be glued together so I highly suggest, glueing all of those before starting on the scrapbook pages.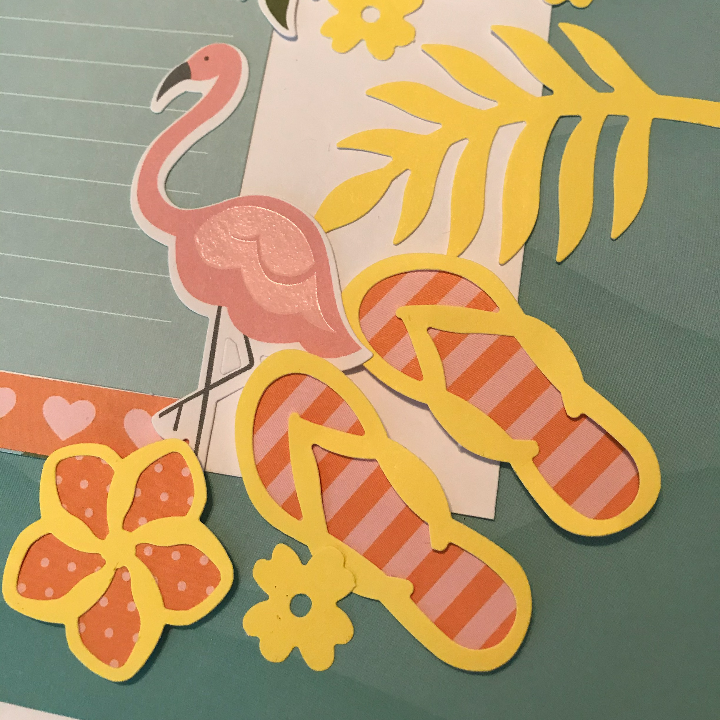 Tips for Creating the Summer Vibes Scrapbook Layouts:
Print your Pictures for the pages- many of the stickers overlap on the pictures 
Glue all of the die cuts together before starting
Keep all of the blue and striped hearts that you punch out 
Have a lot of 3D foam to give it depth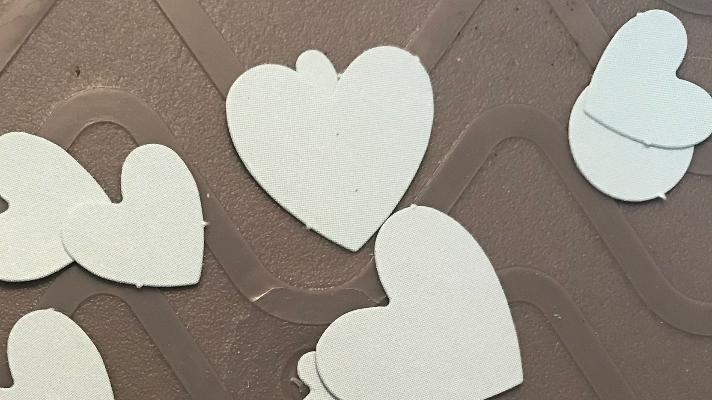 These tips are going to help you out a lot. I wish I had put the die cuts together before I started because it would have made it so much easier.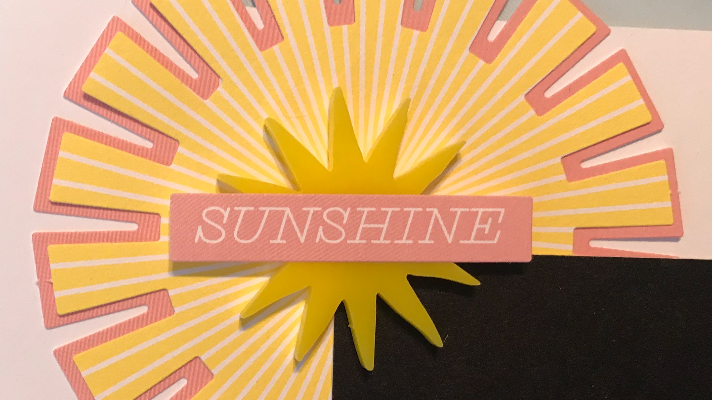 The Summer Vibes Scrapbooking Workshop Kit comes with some great acrylic shapes that look awesome! This is my first time working with acrylic shapes and I'm in love! I want to use theses types of shapes all the time. Close To My Heart has lots of embellishments to choose from that are gems, wooden shapes, acrylic shapes, sequins and shimmer trim (one of my favorites). All of these are great additions to your scrapbook pages.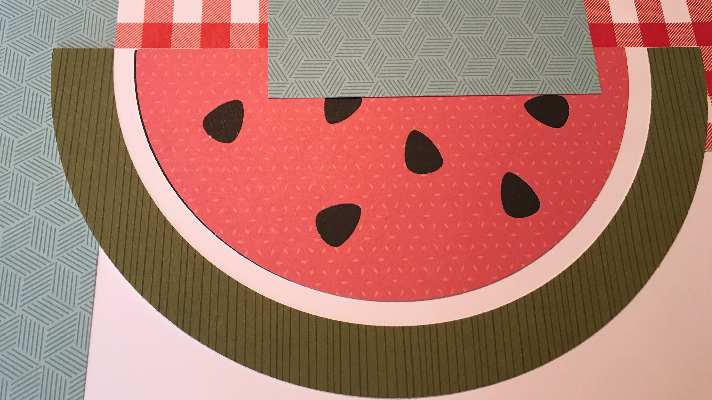 Are you ready to start creating these scrapbook pages for your summer memories?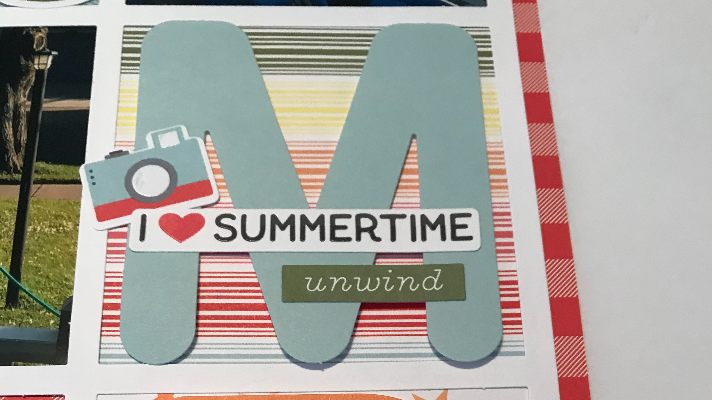 If the workshop kit isn't your style, then you can purchase the Summer Vibes Card Stock, Picture My Life Cards, paper packet and the summer acrylic shapes separately and get designing!