Bowling Scrapbook Page with Cricut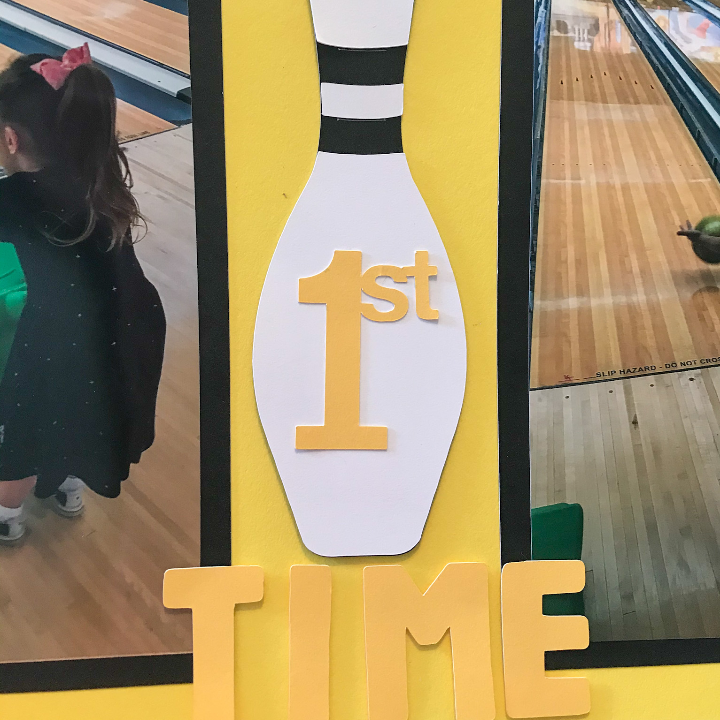 Note: As an Amazon Associate, I earn from qualifying purchases. If you click on a link from Amazon or another of my advertising affliates, I will earn a small commission at no additional cost to you. Please see my full disclosure policy here.
Last summer to beat the heat, when family was visiting the kids went bowling for the first time. It was so much fun and they loved the popcorn (maybe even more than bowling). Haha, you just never know with kids, but my daughter fell in love with the bowling shoes and wanted to know if I could buy her some. To remember all the fun, I created this easy bowling scrapbook page with Cricut.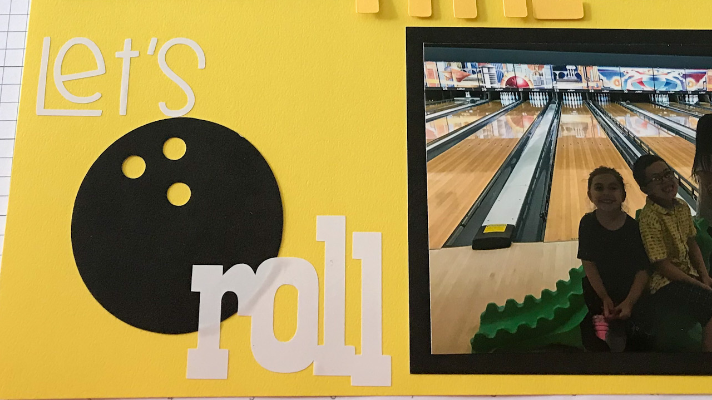 The one element I wish I had for this page was the kids bowling scores. It would have been a nice addition to the scrapbook layout. Next time we go, I will definitely be writing the scores down. 
Sometimes on handmade scrapbook pages, I like to go all out with lots of detail and sometimes minimal. This one is on the minimal side, but looks great. This bowling page uses Close To My Heart Card Stock and a little bit of Cricut vinyl.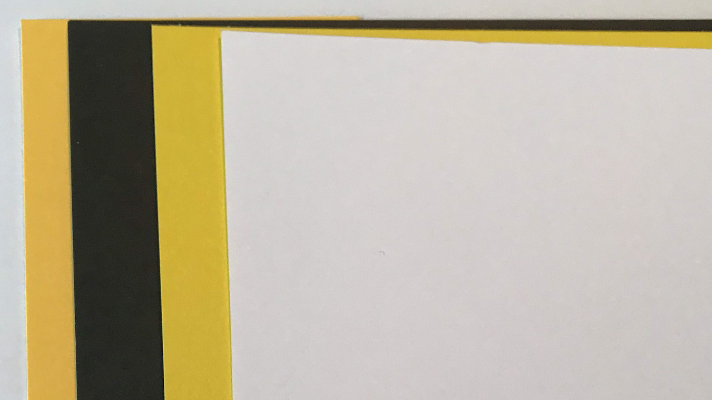 Before I tell you about the bowling scrapbook, let me tell you about the Close to My Heart Card stock. The card stock is nice and sturdy, comes in a variety of colors, is smooth on both sides and cuts perfectly on the Cricut. I have had my Cricut for many years and I have cut lots and lots of paper, but my absolute favorite card stock to use is this one. I highly recommend that you try it and you will buy it all the time.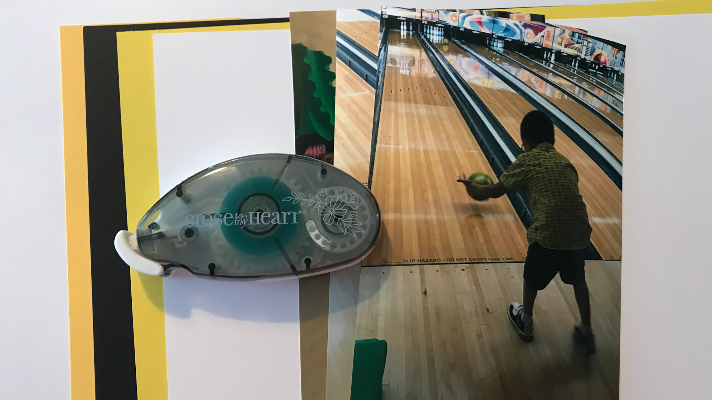 Materials for the Bowling Scrapbook Template
Close to My Heart Card Stock in Lemonade, Canary, white, and black
Cricut Design Space Bowling Scrapbook Page
How to Make a Simple Bowling Scrapbook Page with Cricut
Click on the above Cricut Design Space link for the bowling page file. This will be your scrapbook template to create your easy scrapbook page.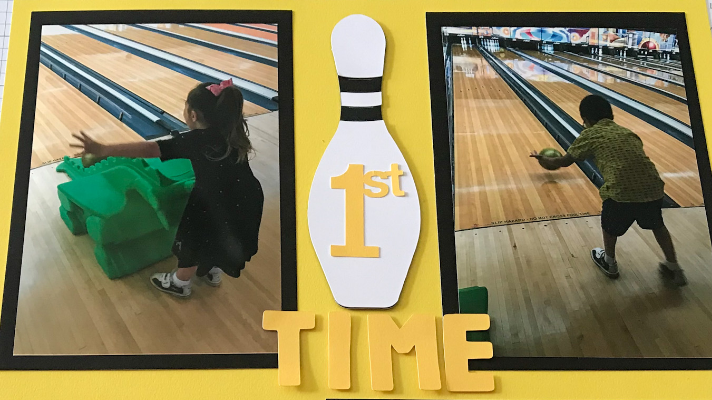 Cut all the Cricut images in the card stock. The lemonade card stock is the base of the page. Then use the other colors to cut out the images. I used my Cricut Maker to create this template because some of the pieces are to big for the Cricut Joy.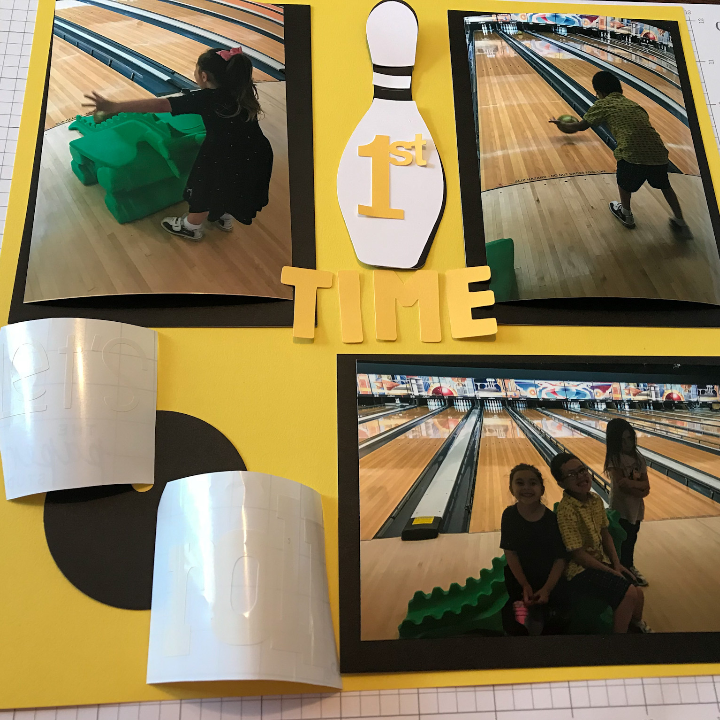 The cool thing about this scrapbook page idea, is that once you cut all the pieces in black, you can use the outline to create another bowling page. What a deal to get two pages in one and no paper scraps.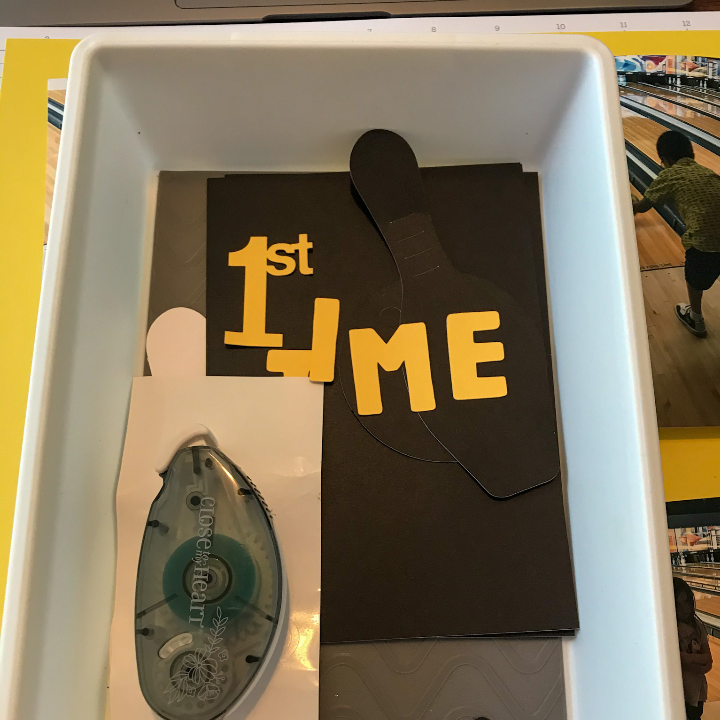 As I'm cutting pieces, I have a small container from the Dollar Tree that I put the pieces in as I finish cutting. This works out perfectly if you are not able to put the page together right away.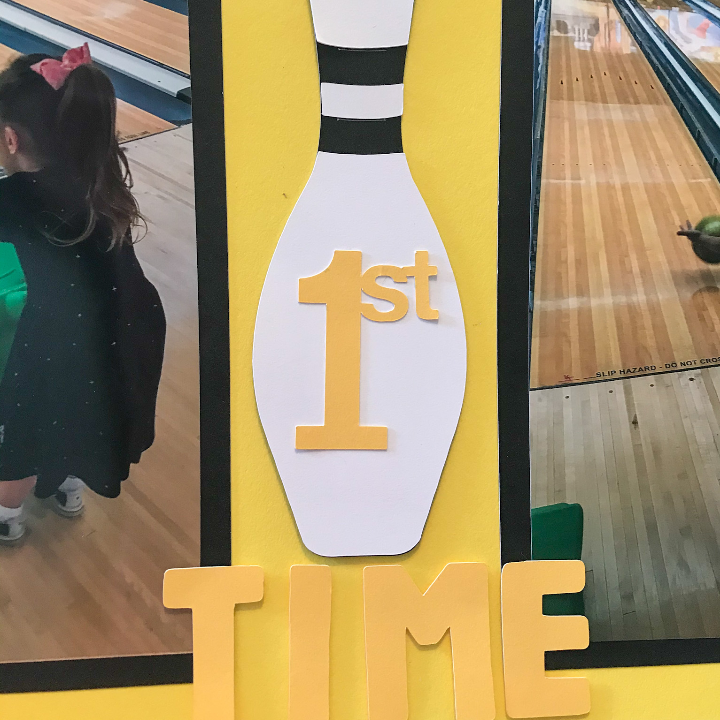 Once all the pieces are cut it's time to start assembling it. On the bowling pin and the word "time" I used 3D Foam Dots to give the page some depth. Place the bowling ball first and then add the words around it.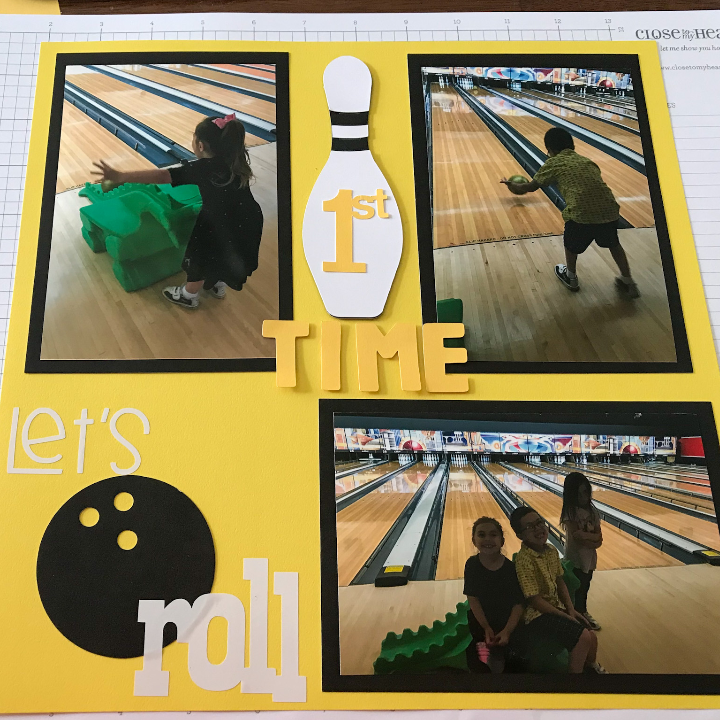 The simple bowling scrapbook page is all ready. Every time I look at this page, it makes me smile because it's such a cute and fun memory. My niece liked the bowling, but didn't want to have her picture taken at the end. I wanted her to be on the scrapbook page because it's a cousin memory.  
Are you ready to go make this bowling scrapbook page?