Simple Family Scrapbook Layout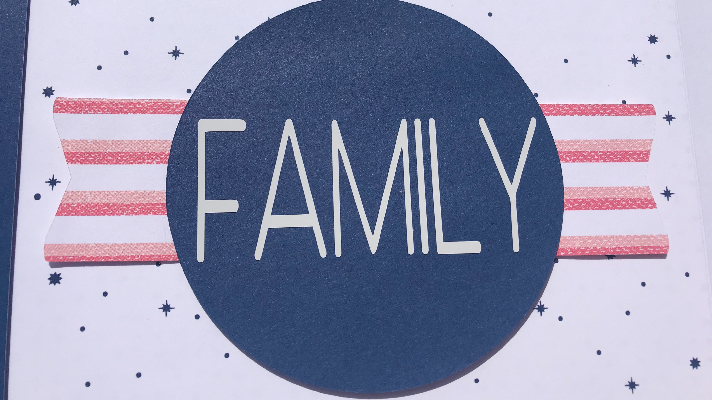 As a Close To My Heart Maker, I'm an independent consultant and may earn a commission when you buy products through my links and my shop (at no cost to you). All thougths and opinions of the products are my own.
Do you have a family photo that was taken on a whim and it becomes your absolute favorite? Candid pictures are just the best. That happened on the 4th of July for us. We just got the cutest family picture in the kitchen. I had to create a scrapbook page for it. Creating layouts from scratch can be overwhelming, but here is a simple family scrapbook layout for beginners. 
How Do You Make a Scrapbook Look Good?
The easiest way to create simple scrapbook layouts is by using paper from the same collections. Choosing paper and matching paper is done for you. This simple scrapbook idea uses the mix in papers from Close To My Heart. Close To My Heart has different paper collections throughout the year, but you can easily match them. The mix in papers easily match all the other collections available at the time. Your scrapbook will have such a beautiful look with pages all in the same color tone. 
If you are looking for inspiration or ideas of how to start scrapbooking, Close To My Heart is the place to go. I love looking at the catalog for inspiration and creativity!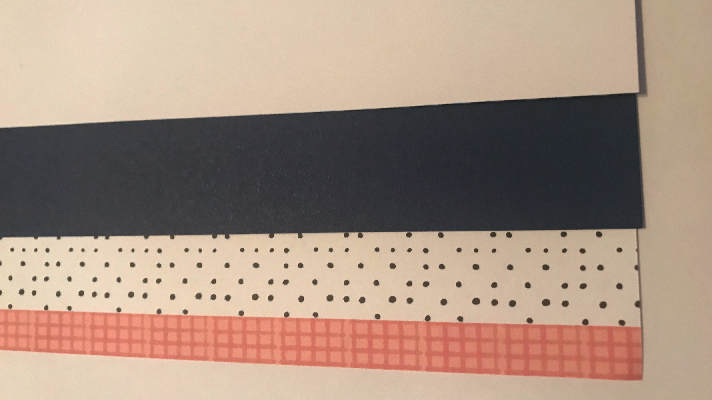 Materials for  Scrapbook Template
5×7 Photo 
SureCut™ Deluxe Craft Paper Trimmer
We're All in This Together Free Digital Download
Let's Create a Simple Family Scrapbook Layout
Use the family scrapbook layout below to create your page. Start with your 12×12 white card stock base (A).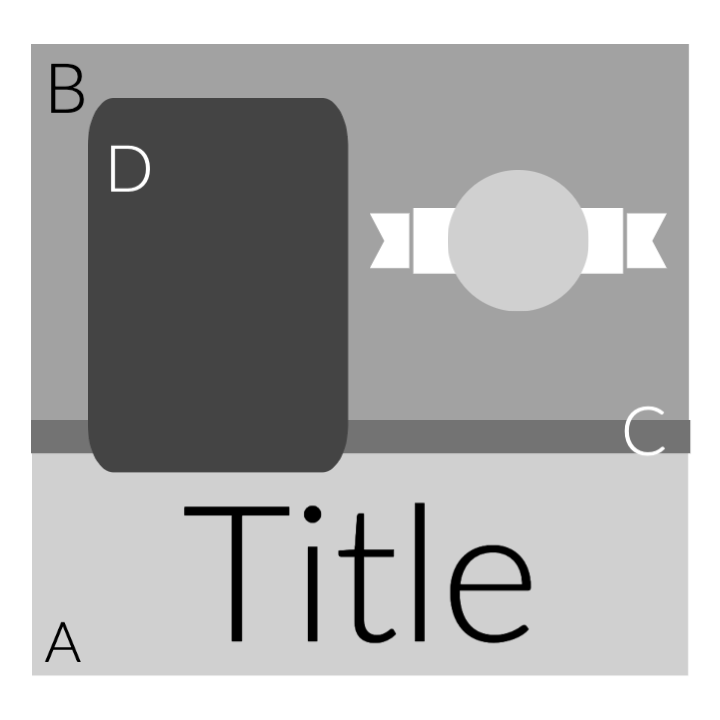 Then using the paper trimmer, cut the top layer using the mix in paper 7×12 (B). 
Ready for a Close To My Heart paper secret? Most of the paper, has a ½" zip strip of paper on it. It's another great piece that you can use in your pages. That's what I used for part C of the layout. Just cut it and use it. Another reason why buying coordinating paper, makes scrapbooking so much easier.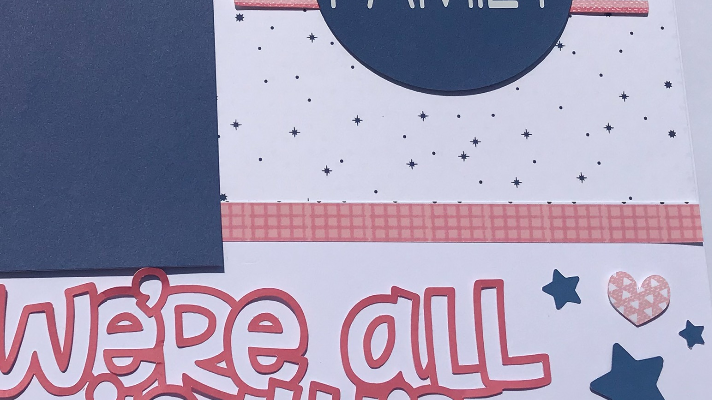 Cut the mat 5.5 x 7.5 in the navy blue card stock for your 5×7 photo (D). With a few simple cuts on the paper trimmer, your family layout is almost completed.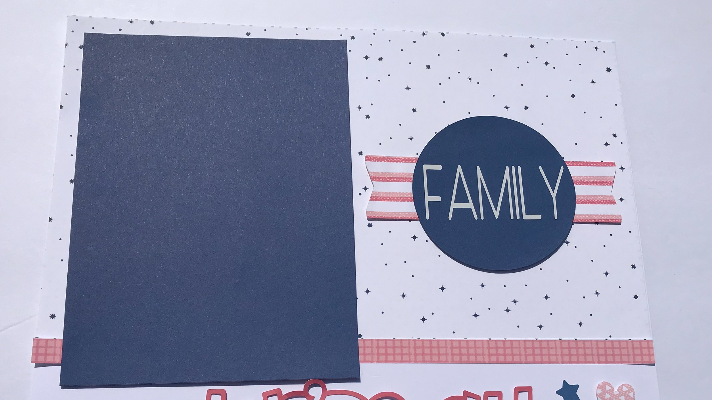 To complete the layout, you have to add a title and an embellishment. You can do this with stamps, stickers, or create your design with a Cricut.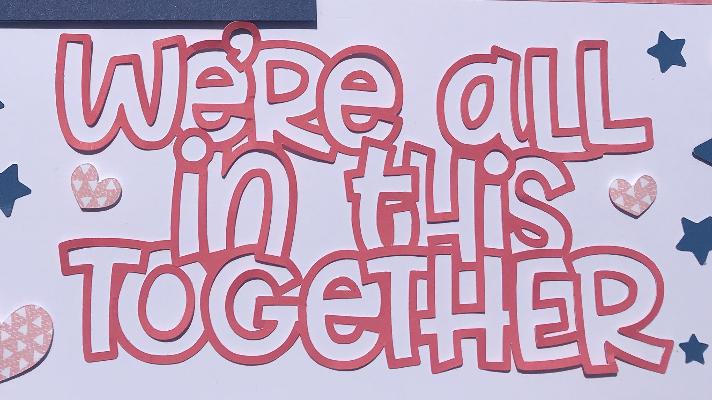 For the title, I'm using the free digital download "We're All in This Together" from Close To My Heart. Right now it's available under Promotions- Let's Stay Home. I'll be using my Cricut to make the title.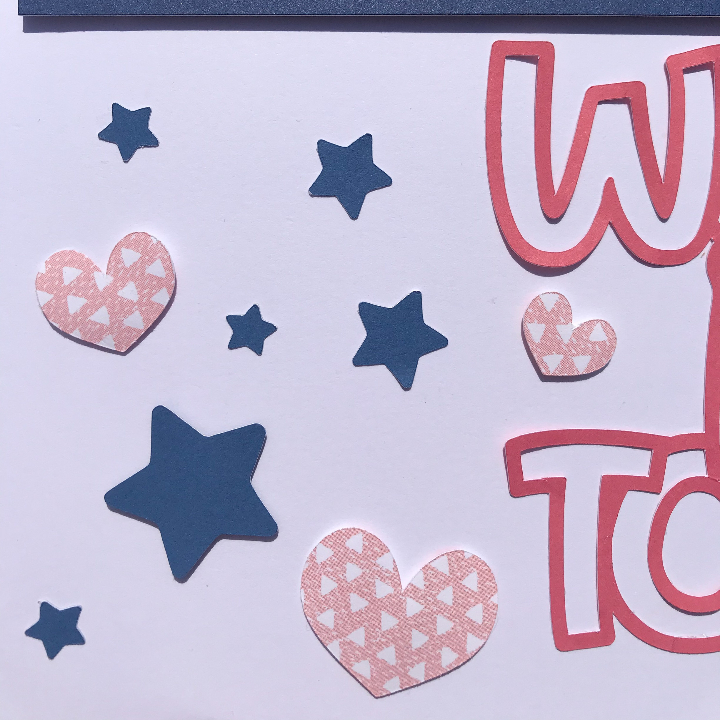 DIY Family Scrapbook Layout 
For the design on the side of the picture, I used my Cricut Maker to create the circle and the banner. I added Family into the center of the circle in white vinyl.  The page needed more cute stuff, so I added stars in the sapphire card stock (part of the mix in card stock) and some hearts with the pink mix in paper with small triangles on it.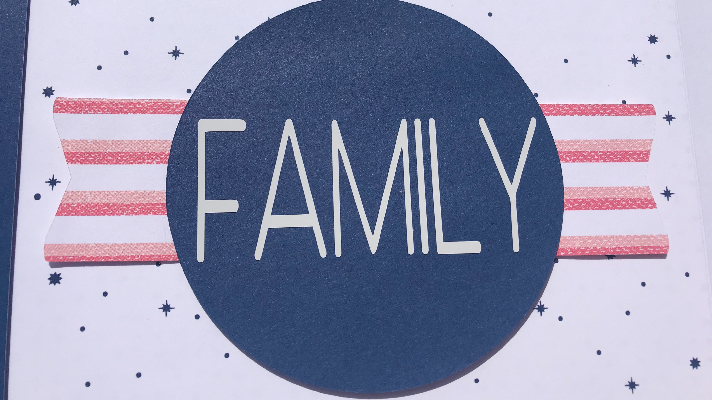 Remember to add depth to your page by using 3D Foam on the design. I used the 3D Foam on the hearts, the large star, the circle and banner.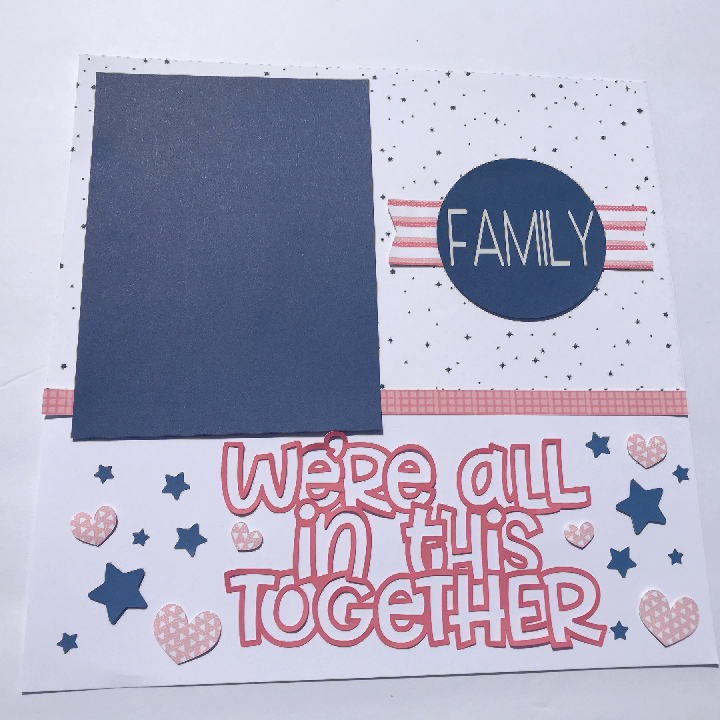 Are you in love with your new family scrapbook layout? I am! This one is easy to make and only takes a few minutes. I hope you are inspired to create this page.  If you love to scrapbook, but struggle with creating templates, you will find the *** book very helpful.