5 Cute Couples Scrapbook Page Ideas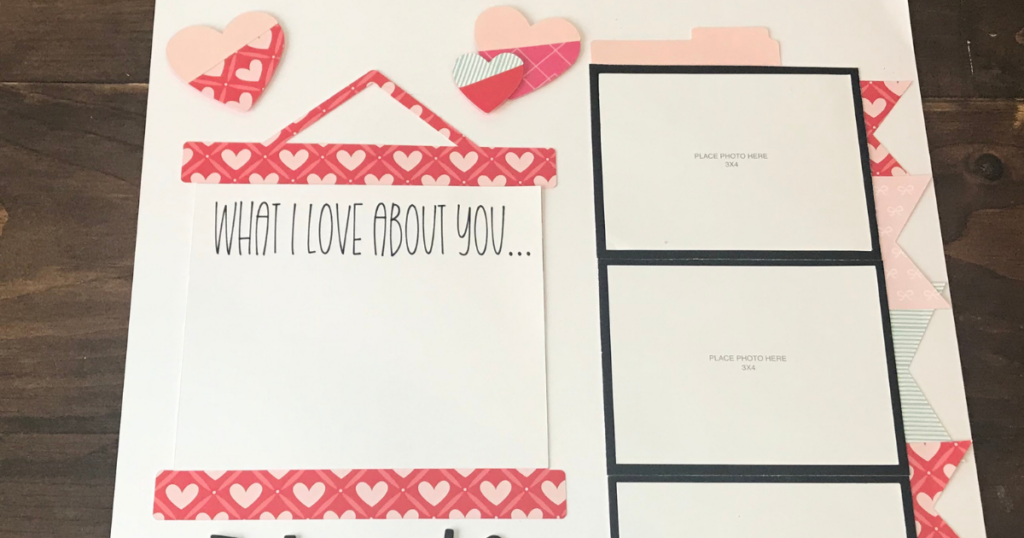 Note: As an Amazon Associate, I earn from qualifying purchases. If you click on a link from Amazon or another of my advertising affliates, I will earn a small commission at no additional cost to you. Please see my full disclosure policy here.
Today it's all about love! Do you love love? Celebrating a special day or milestone anniversary? Or just being extra cute and sweet to the one you love? One way to do that is with a romantic, creative and beautiful couples scrapbook. Here are 5 different couples scrapbook page ideas that can be used for yourself or to be created for someone else. Just think what a lovely gift this would be for someone. 
When my husband and I were dating, I wasn't scrapbooking and I can't believe I don't have a scrapbook for us. It's top on my to do list this year for scrapbooking this year.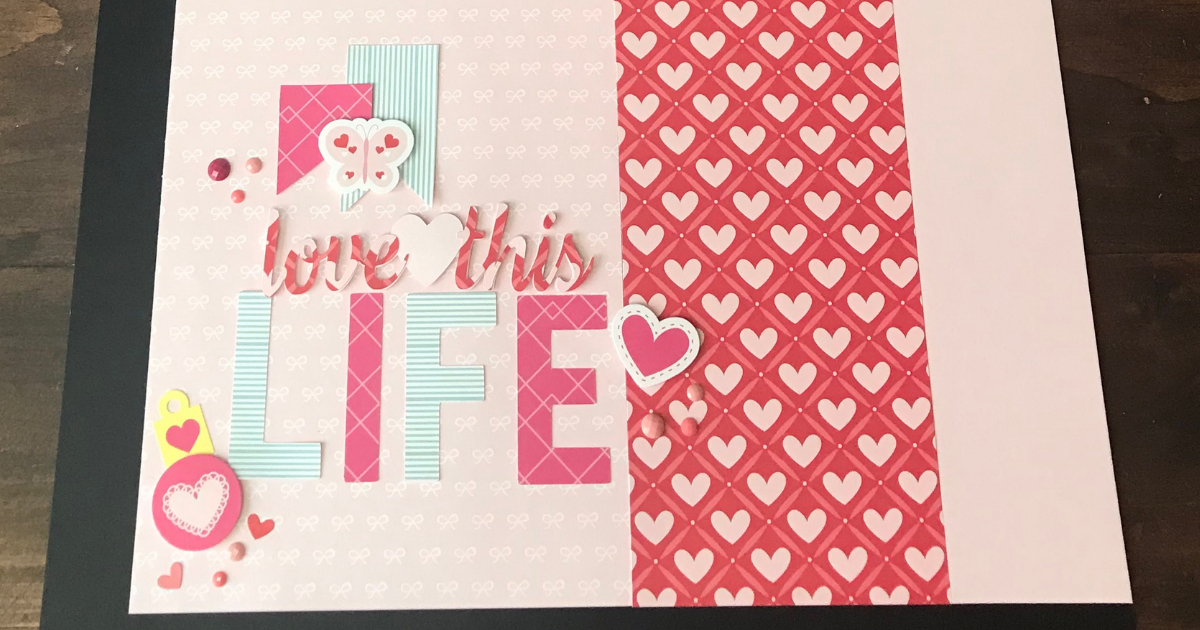 Most of the elements of these scrapbook love layouts were created using the Cricut Maker 3 and the Close To My Heart Digital Art sets. I took different pieces and created a variety of pages with them. All of these pages can easily be recreated with a few simple supplies (even if you don't own a Cricut). I just love scrapbooking with mine.  
The double page "So Happy" layout is a template already created for you in the Candid Moments digital art set. Just choose your paper and cut the design. The "You Stole My Heart" page is created with pieces from the good life scrapbook page in the Complete Creativity set, which is my favorite. 
All of these cute couple scrapbook pages are created with Close To My Heart (CTMH) card stock and the Valentines themed paper from last year. Smitten is the new CTMH valentine themed paper for this year and it would look great on these pages too. I mean how cute is that paper? The pinks and the blues are so pretty and I love the pops of orange.
Couples Scrapbook Page Ideas to Tell Your Love Story
Each of these pages have a special couples themed title. Every relationship has special things about it and inside jokes no one else would understand and those would be make perfect page titles too. I've also created 7 Valentines Scrapbook Layouts that would be wonderful for a couples album too.
Our Story Couples Scrapbook Layout
If you are making a love scrapbook for your husband or boyfriend, they may not want everything pink or hearts. Our Story scrapbook page uses the **mix in paper that has a masculine feel to it and a little pop of pink is good. From the Candid Moments digital set is the title (our story) and the type writer embellishment.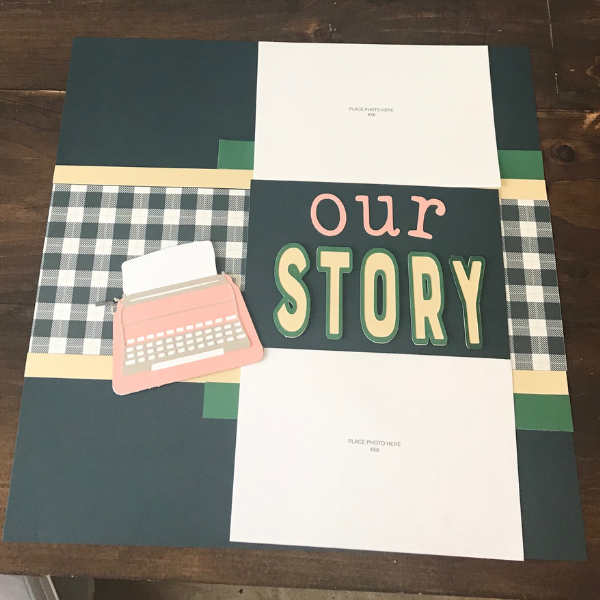 So Happy Couples Scrapbook Page Idea
The So Happy double page 12×12 layout is a template in the Candid Moments digital set.  All you have to do is choose your paper and follow the design cut instructions on your cutting machine. It will work on any cutting machine that uses svg. 
I thought this one was perfect to showcase all those happy times together as a couple.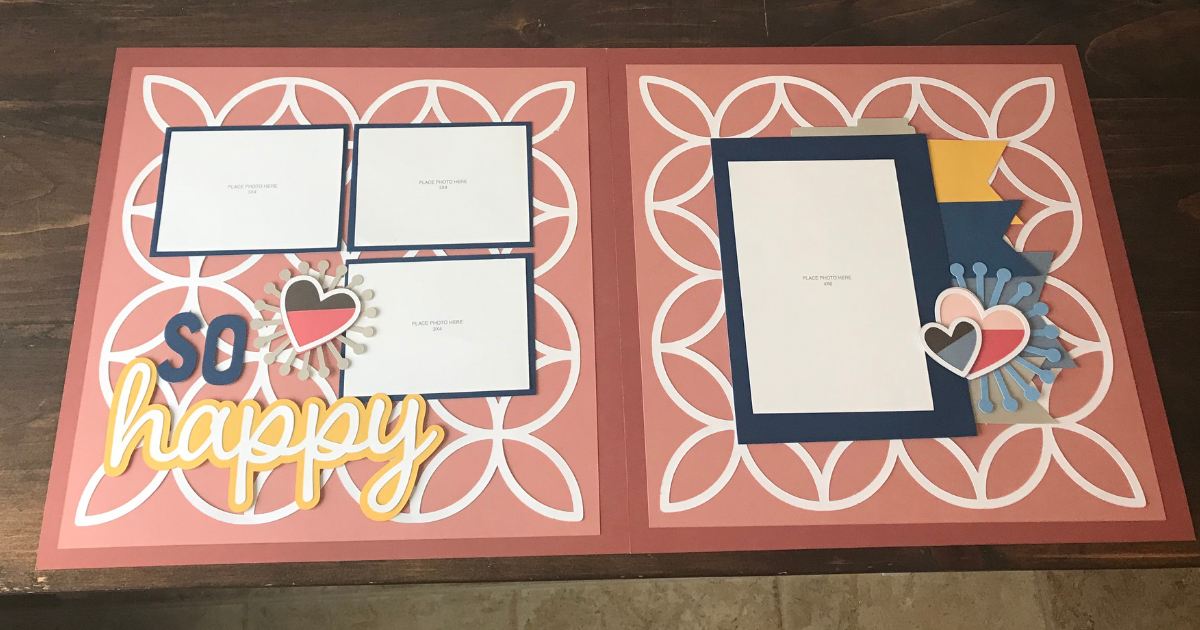 Love This Life Scrapbook Layout
I love this scrapbook page. The colors pop so nicely with the black as a base and its so bright and cheerful. Add your favorite photos and you have a creative and cute couples scrapbook page.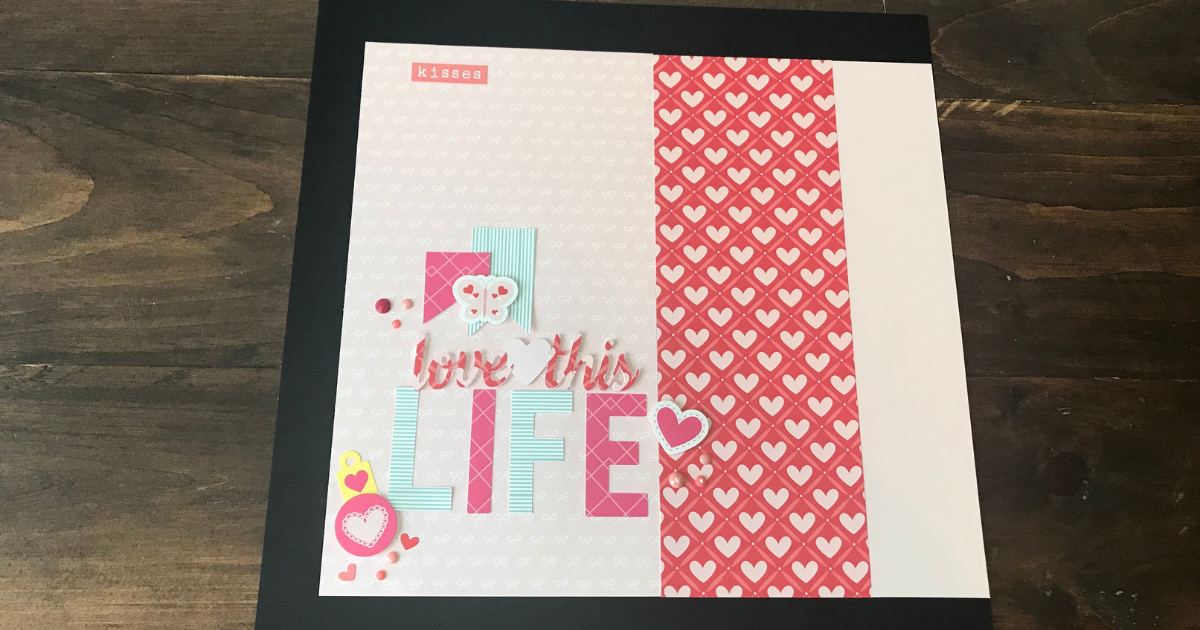 What I Love About you Page Idea
Do you remember the song with the lyric "What I like about you…" and that's all I know because you can't hear me singing it and I have no idea what the other words are or title. I do that all the time with songs. Well as a couples scrapbook page idea, I thought how cute would it be to share what you love about your partner. The list will be so sweet, personal and special to your other half.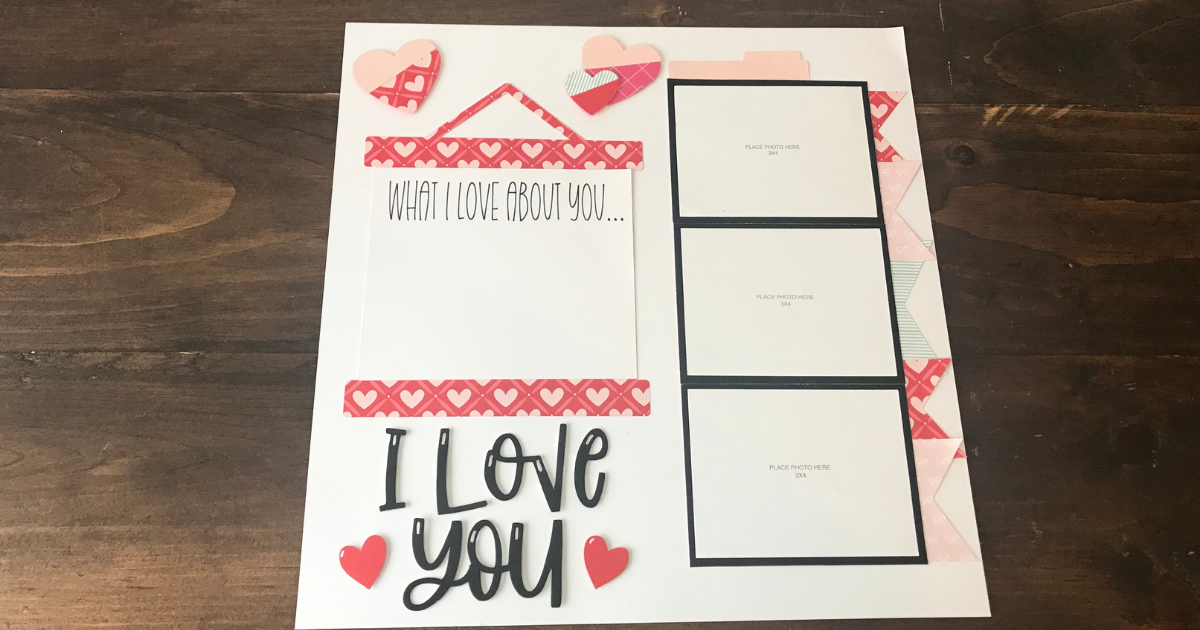 You Stole My Heart Scrapbook Page
The Cricut Complete Creativity digital set is one that I use over and over again. The scrapbook layouts are so cute and fun to make.  It has a ton of scrapbook templates for Cricut Design Space. I used the good life template as a base and changed a few things around. My favorite part are these journal strips with the heart cut out. I'm going to cut a ton of these to use on other pages. I love that idea for journal strips.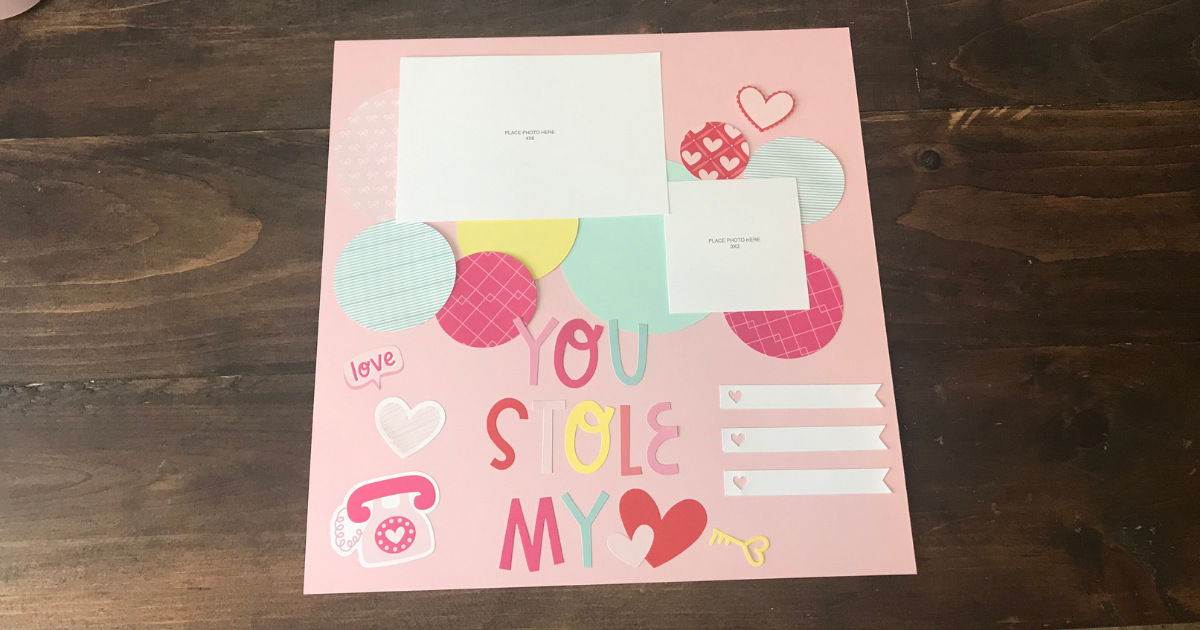 Cute, colorful and creative are perfect words for this page. I really like the title too because my husband has totally stoled my heart and it's perfect for us. I finished up this page with stickers from CTMH past Valentine's themed paper, but it gives you an idea of just how cute the new Smitten collection is. 
Scrapbooking your love story is special and unique to you and your love. These scrapbook ideas for couples are basic love ideas that you can build upon and personalize for your story.