7 Valentines Scrapbook Layouts (You Will Love)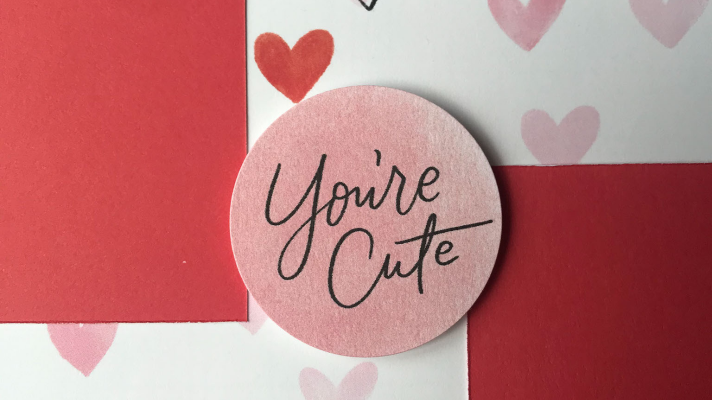 As a Close To My Heart Maker, I'm an independent consultant and may earn a commission when you buy products through my links and my shop (at no cost to you). All thougths and opinions of the products are my own.
It's almost Valentine's Day and it's a day to celebrate love. New love, forever love, young love or love of any kind. The new Close To My Heart Perfect Match scrapbook paper is perfect for Valentine's Day or for anything you love. All take all the pink and hearts I can find. Using the Perfect Match Paper Packet + Sticker Sheet and the matching card stock, I created 7 Valentines Scrapbook Layouts that you will love! Let's celebrate love with these fun scrapbook ideas.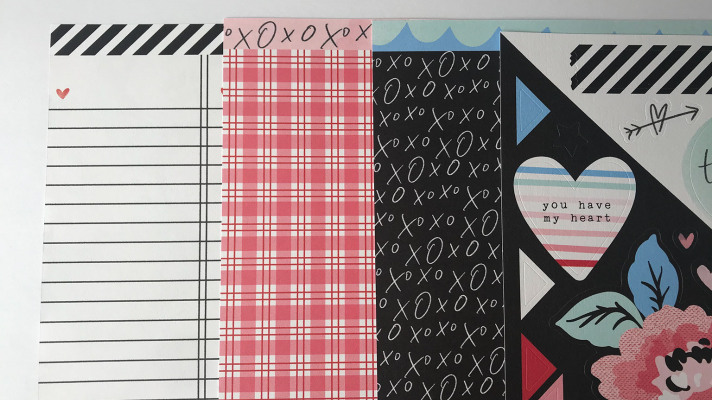 One thing I love is saving money and being frugal. I'm happy to say these scrapbook pages cost less than $3 each to make. Now I consider that a great deal. When I was in a craft store last week, I couldn't believe that all the scrapbook stickers were between $4-6 for a sheet, I mean it may have done 2 pages with minimal stickers. 
The Close To My Heart Perfect Match Paper + Stickers and card stock are a great deal. If you like to stamp, CTMH even has a Perfect Match Bundle you can buy with the cutest heart confetti and perfect match stamp. All of the paper in the kit is double sided with a zip strip on top. Also the card stock is a darker color on one side and lighter on the other so you can choose with shade you would like to use.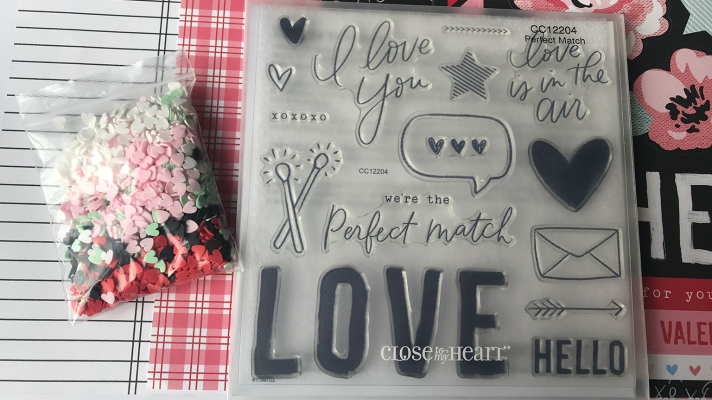 7 Creative Valentines Scrapbook Layouts (You Will Love)

 
To get started, these are all handmade 12×12 scrapbook layouts. 4 of the scrapbook layouts are double layouts and 3 are single pages. All of these pages were created with a cutting board, scissors, and adhesive. Here are all the scrapbook tools I recommend.
I actually thought the Perfect Match collection was a workshop kit to create the pages in the catalog, but I was wrong. I had my heart set on creating those pages, so I recreated them by using the catalog photos as inspiration. If you are crunched for time, the workshop kits are perfect for you. So easy to create- just follow the directions. 
12×12 Double Page Valentines Day Scrapbook Layouts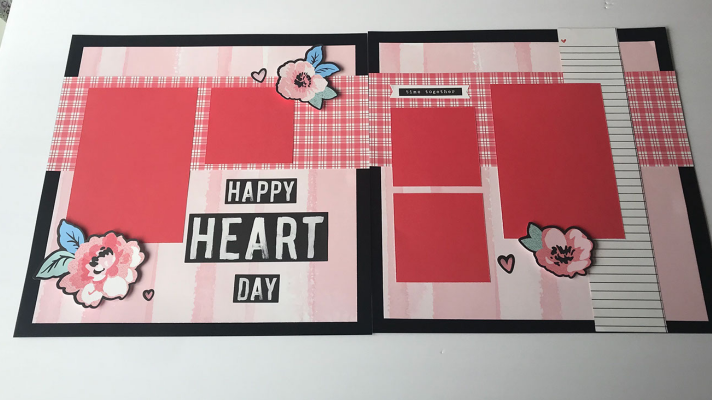 Sometimes I get stuck on scrapbook sketch ideas and that's when I use my Make It From The Heart Volume 3 . It is full of scrapbook sketches and ideas to create pages. I find this book so helpful and keep it close whenever I am scrapbooking.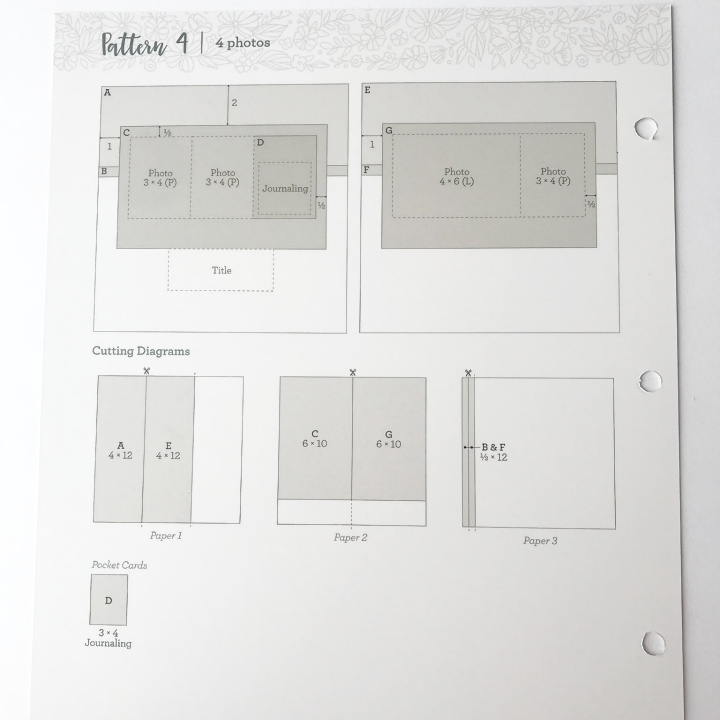 The Close To My Heart scrapbook sketch book has saved me so many times and it's a great guide to create pages.
12×12 Double Page Love Layout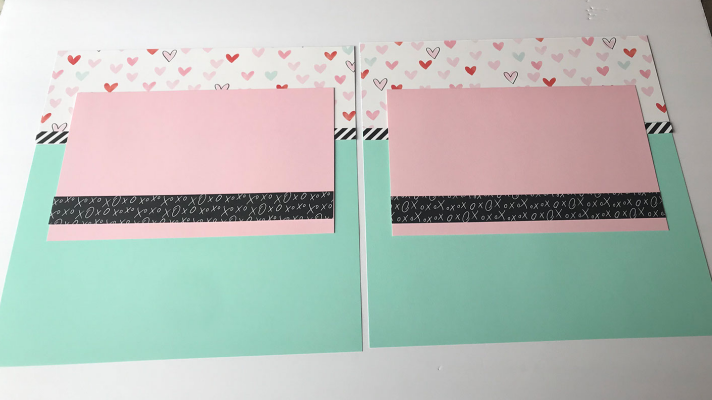 Using the leftover paper from the first double layout, I created this simple single page using pieces already cut. I added on the "you're cute" sticker (from the sticker sheet) in the center and this scrapbook page is ready for two 3×4 photos. How pretty is that floral paper? I really like the black background of the paper because it really makes the colors and florals pop. 
Floral Valentines Scrapbook Layouts for Valentine's Day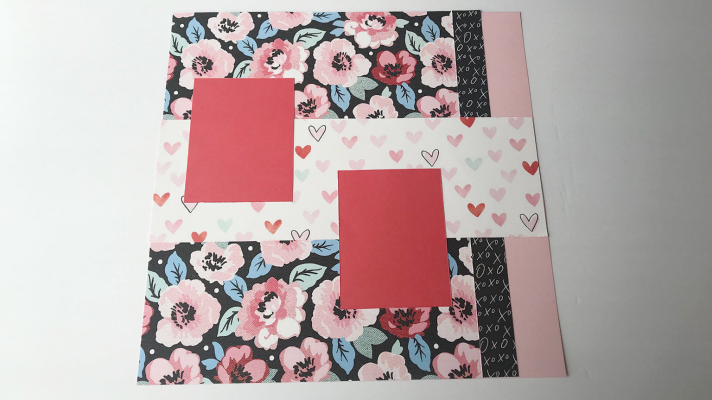 The next single love scrapbook layout is truly a simple one. This one is so easy to make in 5 minutes or less. I used a zip strip, heart paper, a thin strip of red to create this layout design. I just love the "love" sticker and added it to the top. You can add photos in the center strip or above the strip. Get creative and make your page reflect you. The notebook style paper just spoke to me, I thought it was so cool. I'm just a paper nerd all around. 
Notebook Love Scrapbook Paper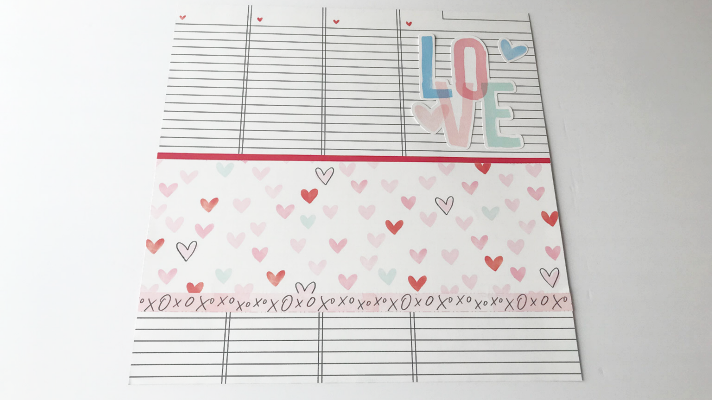 The last page is created using the Perfect Match Card stock. At the top is a sticker zip strip and at the bottom is a part of a zip strip. This Valentine's Day scrapbook sketch holds one 4×6 and two 3×4's. Also you can add in some journaling between the photos. 
Valentine's Day Layout with Card Stock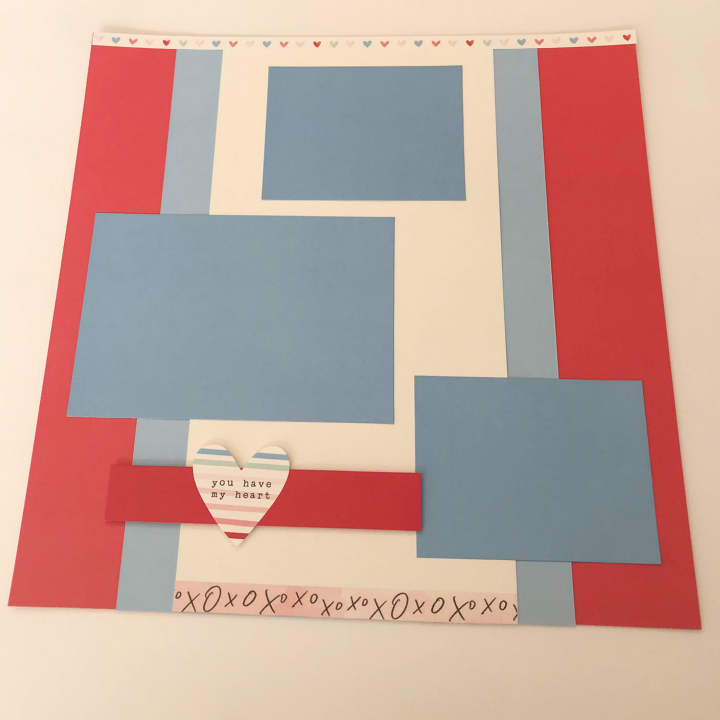 As you can see I added on a few stickers as decoration, but I'm waiting to add on more once I have my pictures. This way the stickers and photos will match. Don't worry, you still have lots of stickers left to use.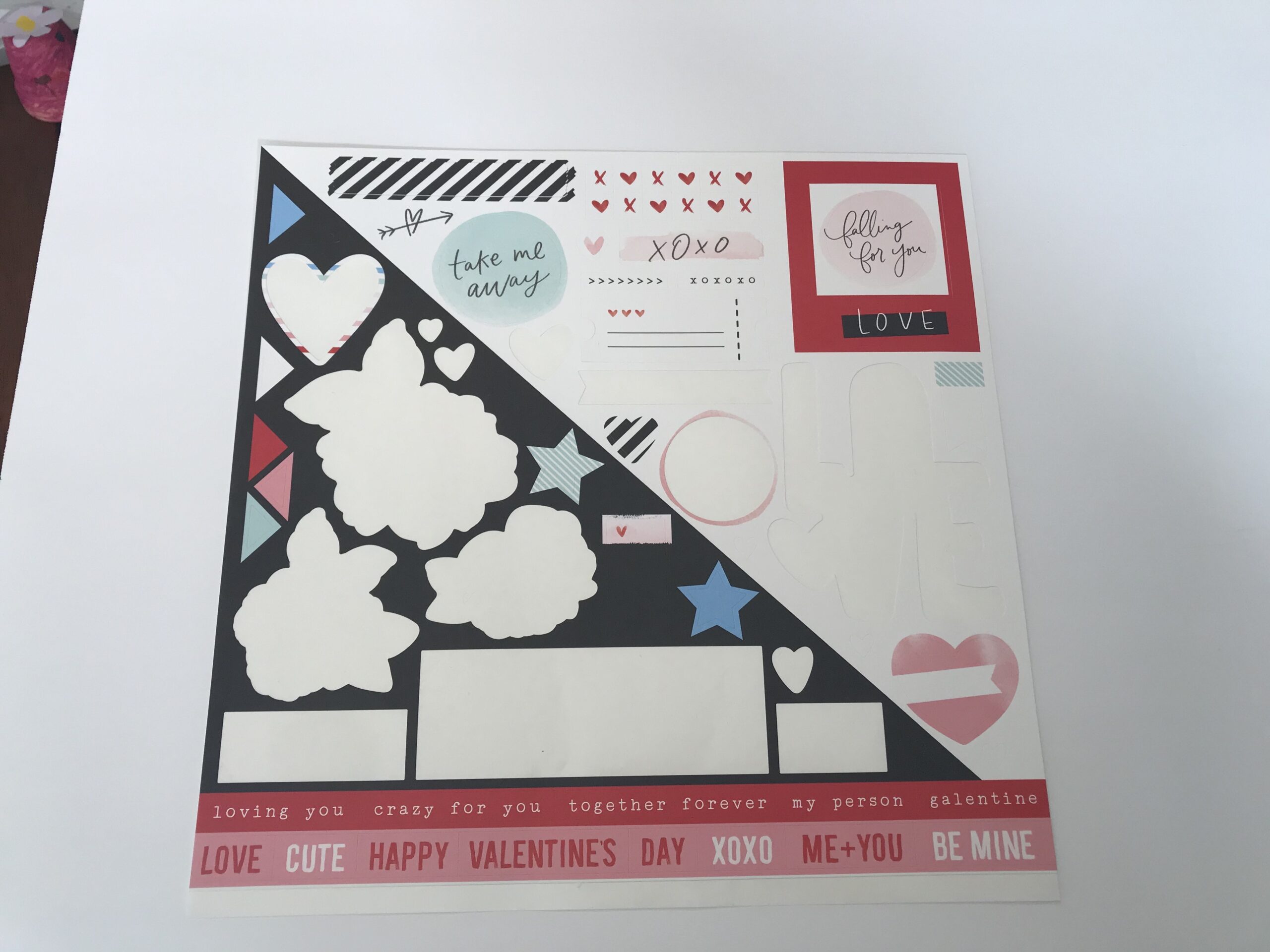 Creating these 7 Valentines Scrapbook Layouts was done in an afternoon with minimal supplies and I'm all set to capture the memories of Valentine's Day forever. These basic sketches can be used for your spouse/partner, boyfriend/girlfriend, friends or family. Get creative and make these scrapbook layouts today!