Scrapbook Page Inspiration- 5 Creative Ideas to Try
As a Close To My Heart Maker, I'm an independent consultant and may earn a commission when you buy products through my links and my shop (at no cost to you). All thougths and opinions of the products are my own.
Have you ever lost your mojo when it comes to scrapbooking? Creating page layouts? Coming up with new titles? Ideas? I've been there and it stinks. You feel like a hamster just running on a wheel and all your pages look the same. Even if they don't, they do to you. Your scrapbook is all about your memories and creating an album that you love. Scrapbook page inspiration can come from so many places, but here are 5 creative ideas to try that will have you creating pages of your dreams in no time at all.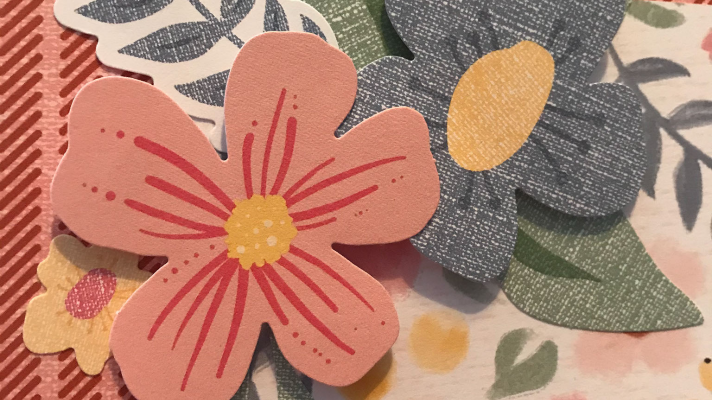 Scrapbook Page Inspiration- 5 Creative Ideas to Try
1. Stacking Paper on Top of Each Other for Inspiration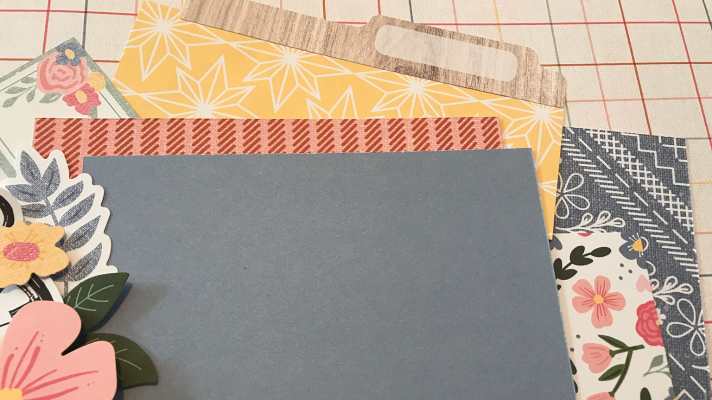 Just like in the picture above, take a few different patterned paper and stack them on top of each other going in different directions. It gives it such a cool look and you get to use more pretty paper. 
I highly suggest you use paper that goes together to make it easier for yourself, that way everything already matches. This paper is from the Happiness Lives Here Paper Pack. The florals, stripes, and designs all work so well together. The bold choice of yellow at the top is perfect to brighten the page. 
2. Mixing DIe Cuts and Stickers Together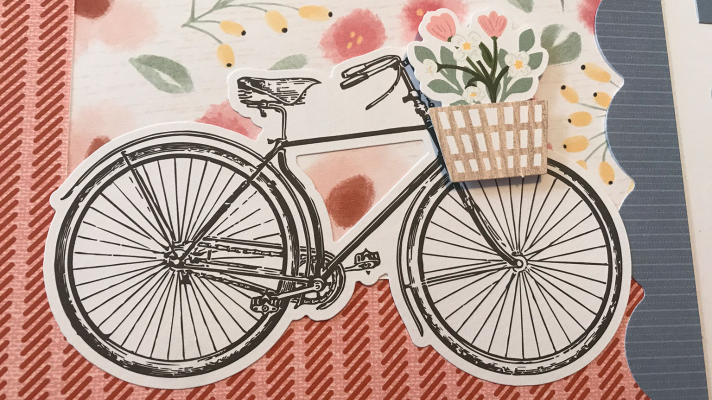 Die cuts and stickers work well together, don't think you can only use one. Mix them up on the page and overlap them. In the Happiness Lives Here, the bike is a sticker, but the basket and florals are die cuts. Look how good it looks with 3-D foam dots to make the basket jump out at you on the bike. This is a simple way to give your page depth. 
3. Adding Wood, Acrylic or other Embellishments to your Scrapbook Page
Have you ever thought of adding more than just paper elements to your scrapbook pages? Celebrate your memories with wood or acrylic embellishments to add to your page. They look super fancy and are super easy to add. The best glue to use for the wood or acrylic shapes is this permanent glue pen. 
Not only is their a variety of shapes, but also words you could add to your pages in wood or acrylic. Here are some acrylic stars that are perfect for birthday scrapbook pages. 
4. 3 Page Titles to Try
 on your Scrapbook Pages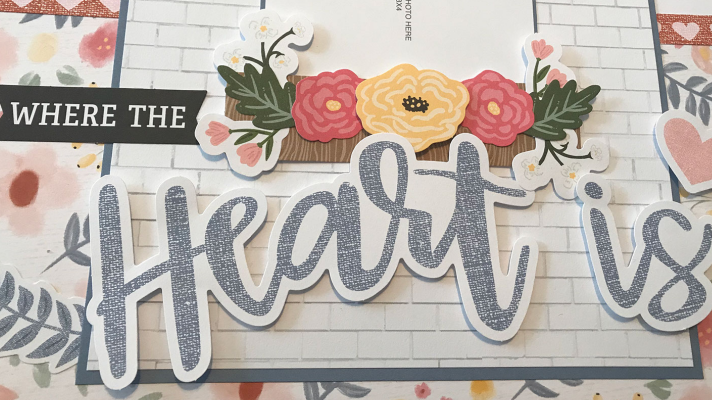 Page titles can be so difficult to decide on, but here are 3 titles to try today. 
Where the Heart Is, Sunshine, and Let's Say Home 
I like how each of these titles are simple and easy. Just think of all the pictures and memories that these titles go with. 
5. Using a Close To My Heart Scrapbooking Kit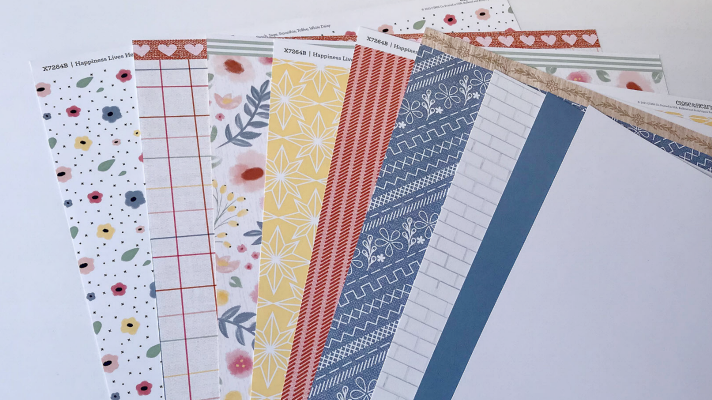 One way for scrapbook page inspiration is by using a **CTMH kit. I highly recommend these kits and they have inspired me many times. These kits are perfect for beginners, experienced or busy scrapbookers. Truly they work for everyone. The kits come with the paper, die cuts, stickers, directions and the page protectors. How easy is that? Just complete your pages, slide them in and add them to your scrapbook album. The Happiness Lives Here is one of the newest kits that all of this paper belongs to.
These scrapbook kits come with easy to follow tutorials for all 3 double paged layouts. 
Are you ready to get some DIY scrapbooking done? I hope you found inspiration to create beautiful pages for you memories.