Amusement Park Themed Free Cricut Scrapbook Layout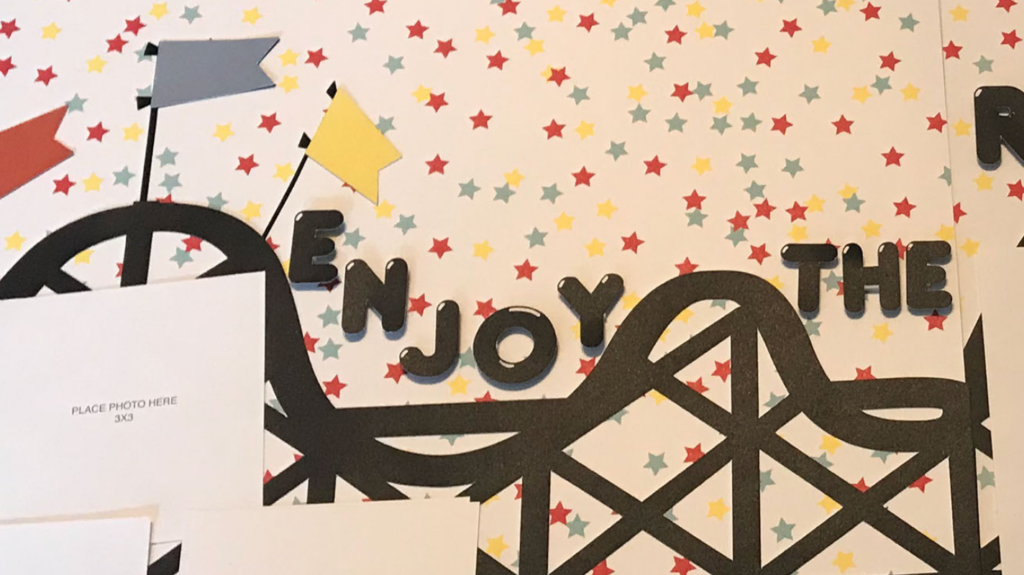 Note: As an Amazon Associate, I earn from qualifying purchases. If you click on a link from Amazon or another of my advertising affliates, I will earn a small commission at no additional cost to you. Please see my full disclosure policy here.
Summer memories need to be cherished and remembered. For me, this amusement park will always hold a special place in my heart. My kids love it and have always enjoyed visiting it. The sad thing is they didn't get to go last summer because of COVID and now they have probably outgrown the rides. I created this fun amusement park themed free Cricut Scrapbook Layout and I'm sharing it with you.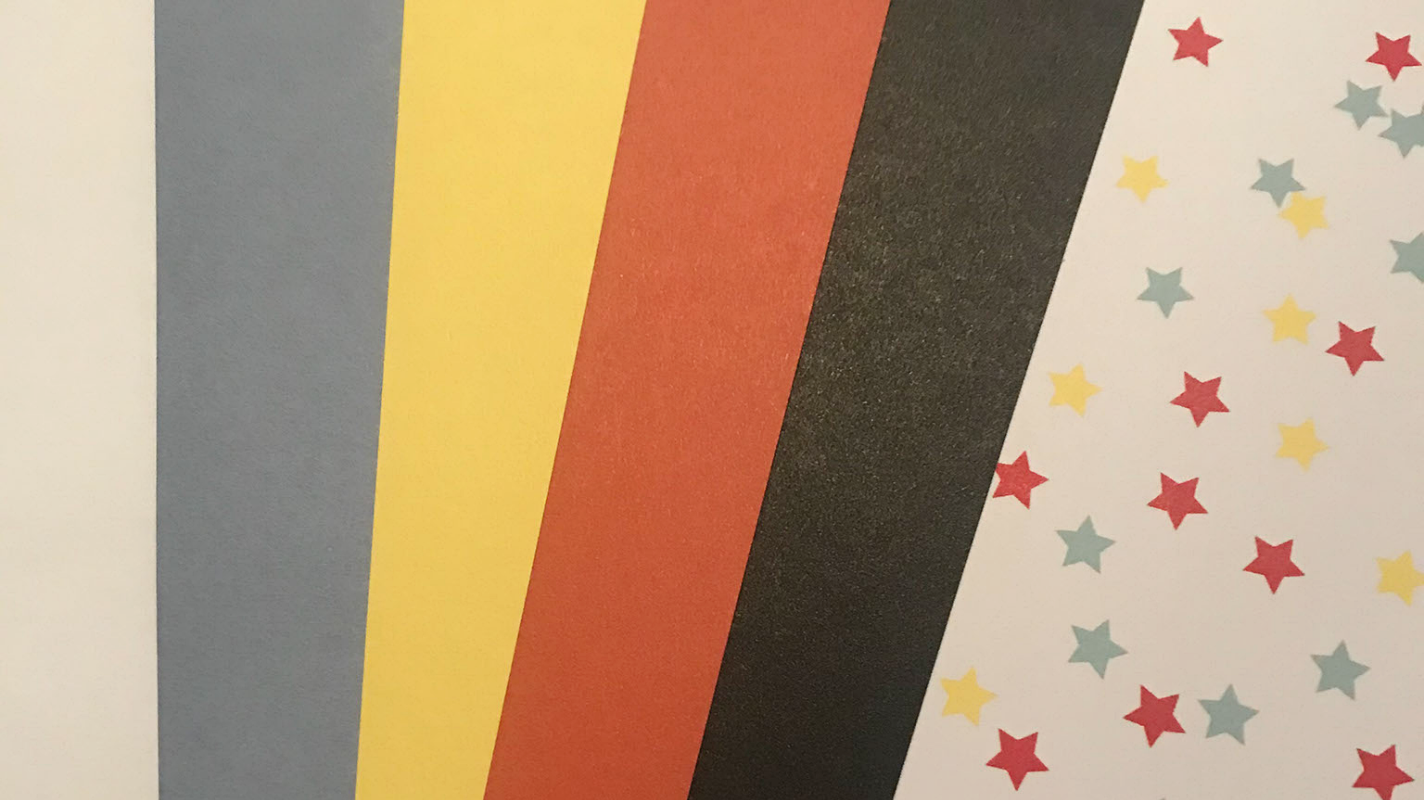 Supplies for Cricut Summer Scrapbook Page

 
Happiest Place Paper + Sticker Sheet
Cricut Maker 
Card stock in Lemonade , Paprika, Blue Belle, Black
Cricut Design Space File For Enjoy the Ride
Amusement Park Themed Free Circuit Scrapbook Layout
For this layout, I was inspired from the layout in the Close To My Heart catalog. These catalogs are full of inspiration and ideas from all the artwork inside. I really recommend keeping your catalogs. The Happiest Place collection is from a past catalog, but some pieces are still available.  
In Cricut Design Space, I created this double page amusement park layout using design space images and text. If you are a Cricut access member, all the images and fonts will be free. Here is another Cricut Scrapbook Page I created too with a bowling theme.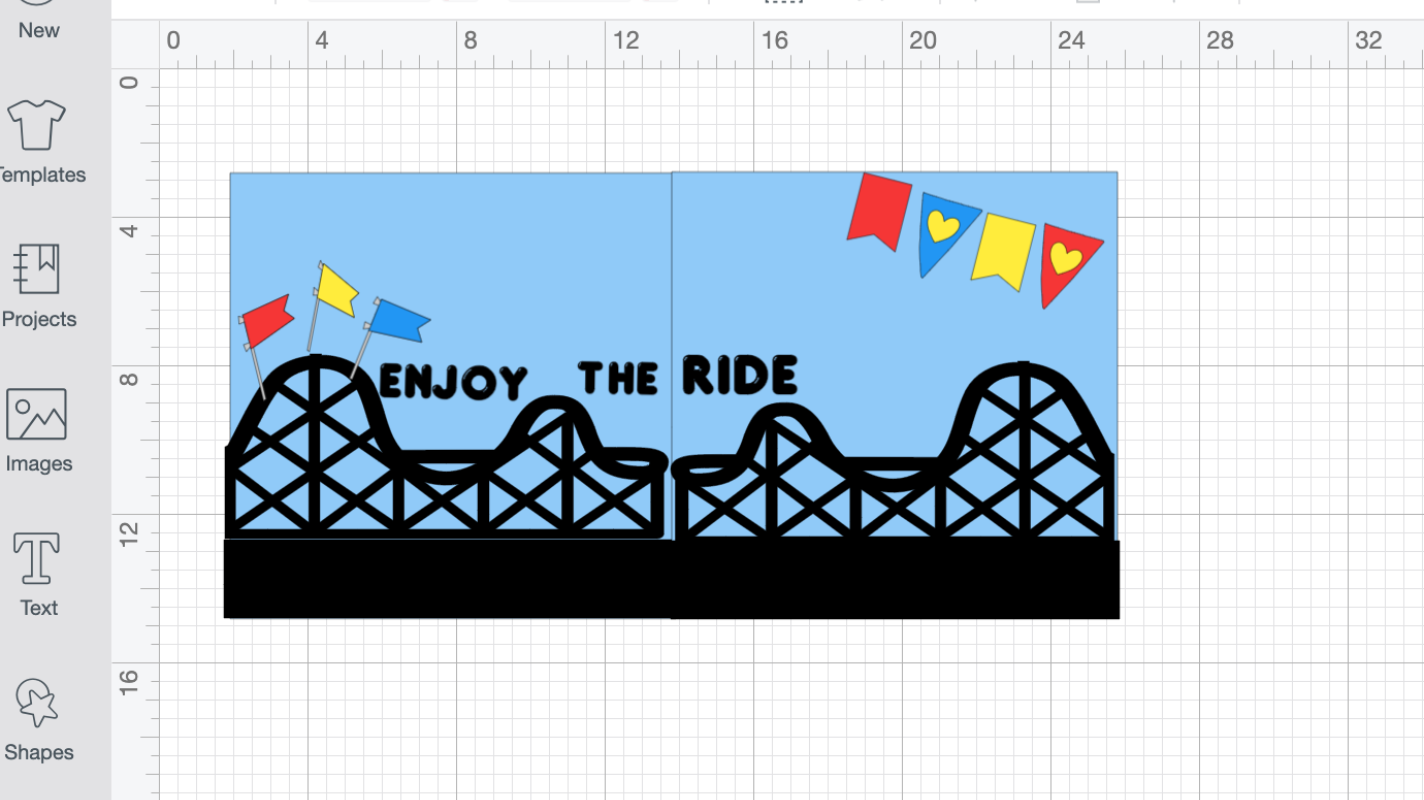 Close To My Heart (CTMH) card stock is my favorite paper to use with my Cricut machines. The CTMH card stock is smooth, cuts amazingly and the colors are beautiful. The best part of using all CTMH paper is that everything matches. You can take the Happiest Place Paper and match it to any of the card stock.  Matching paper is half the battle when it comes to scrapbooking. You can buy individual colors of the CTMH card stock or you can buy packs of 12 or 24 in the colors that you choose. 
Close To My Heart and Cricut Scrapbook Layout
For creating this free Cricut scrapbook layout, I used the black card stock for the roller coaster, words and the bottom rectangle. For the flags and banners I used lemonade, paprika, and blue belle. Since the flag poles are so small, I used Cricut black vinyl for them. I like to add vinyl to scrapbook pages because sometimes it's just easier than glueing really small pieces.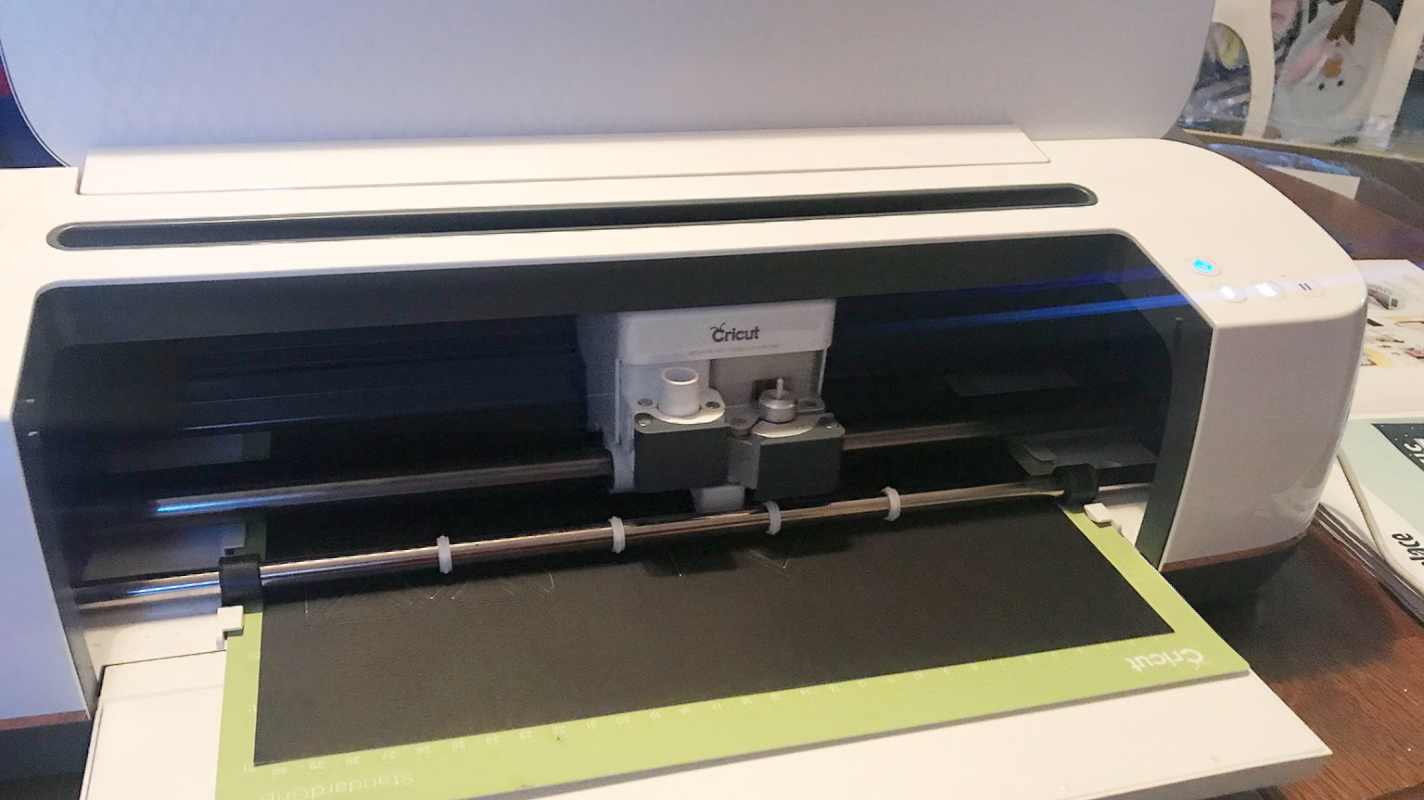 Cut all the pieces with your Cricut machine and start putting it together. The background for the double layout is the Happiest Place white paper with multi-colored stars on it.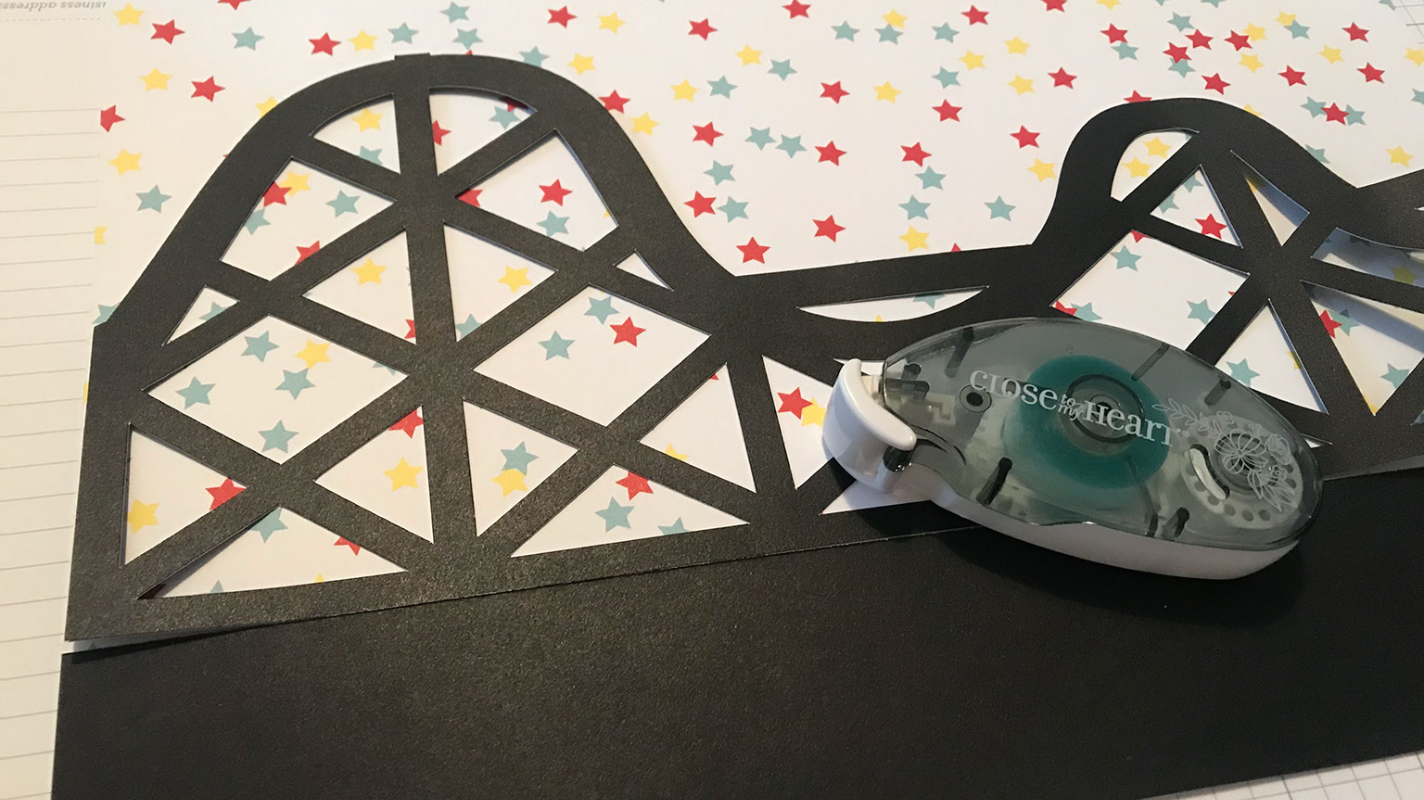 For this page, I started at the bottom and moved upward. To make the words pop, use 3D foam dots to adhere them.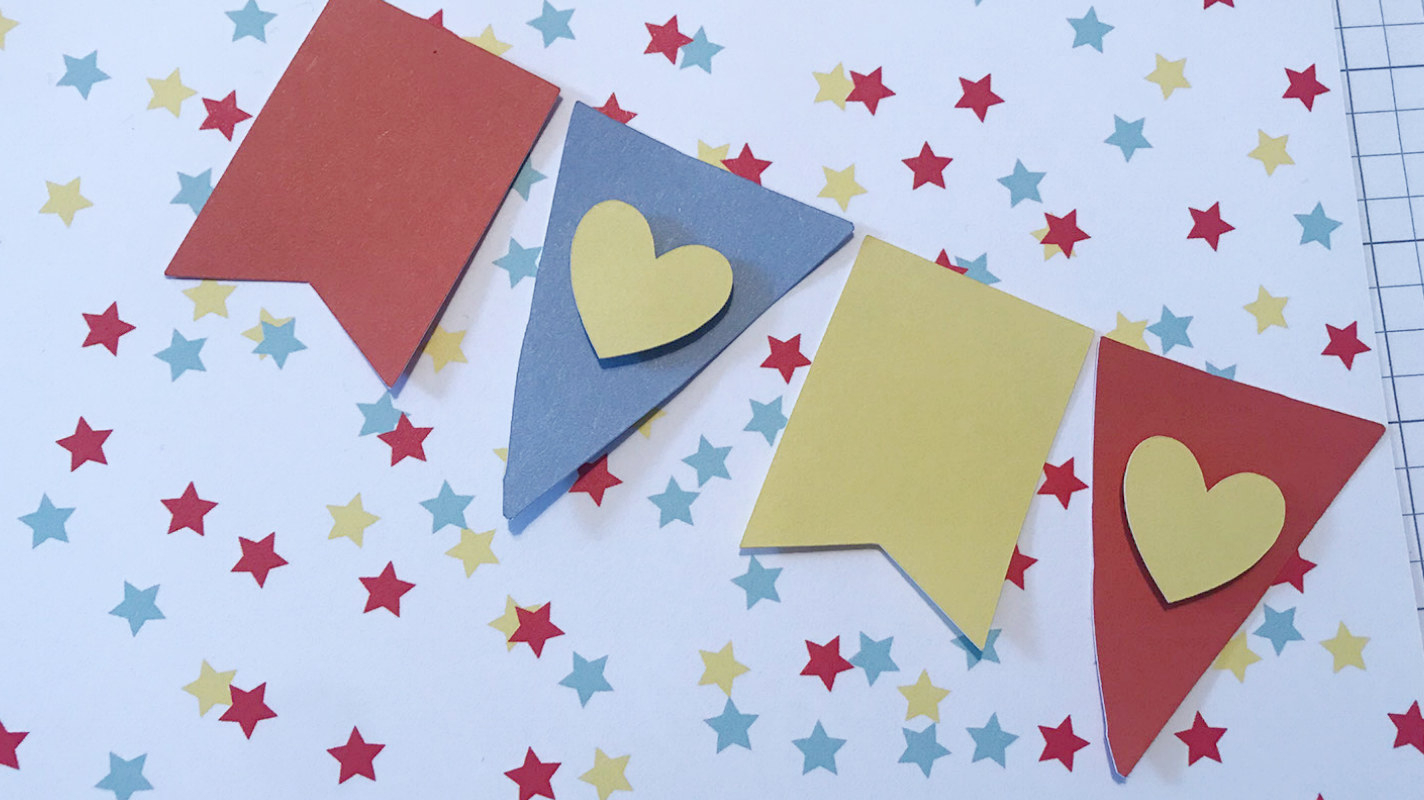 Also use the 3D foam dots to add the hearts to the banners.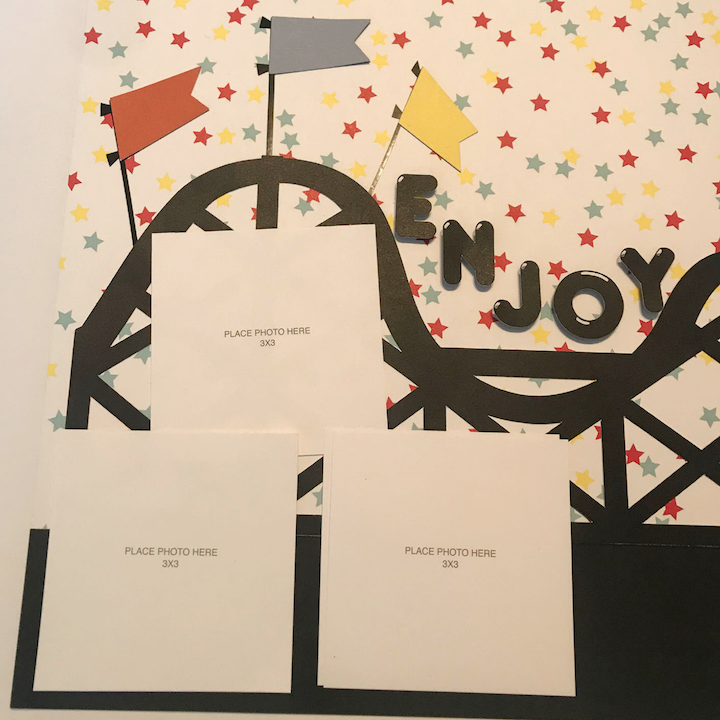 Put all the pieces together and add on the photos. For this double layout, it holds 3- 3×3 photos and 2 3×4 photos.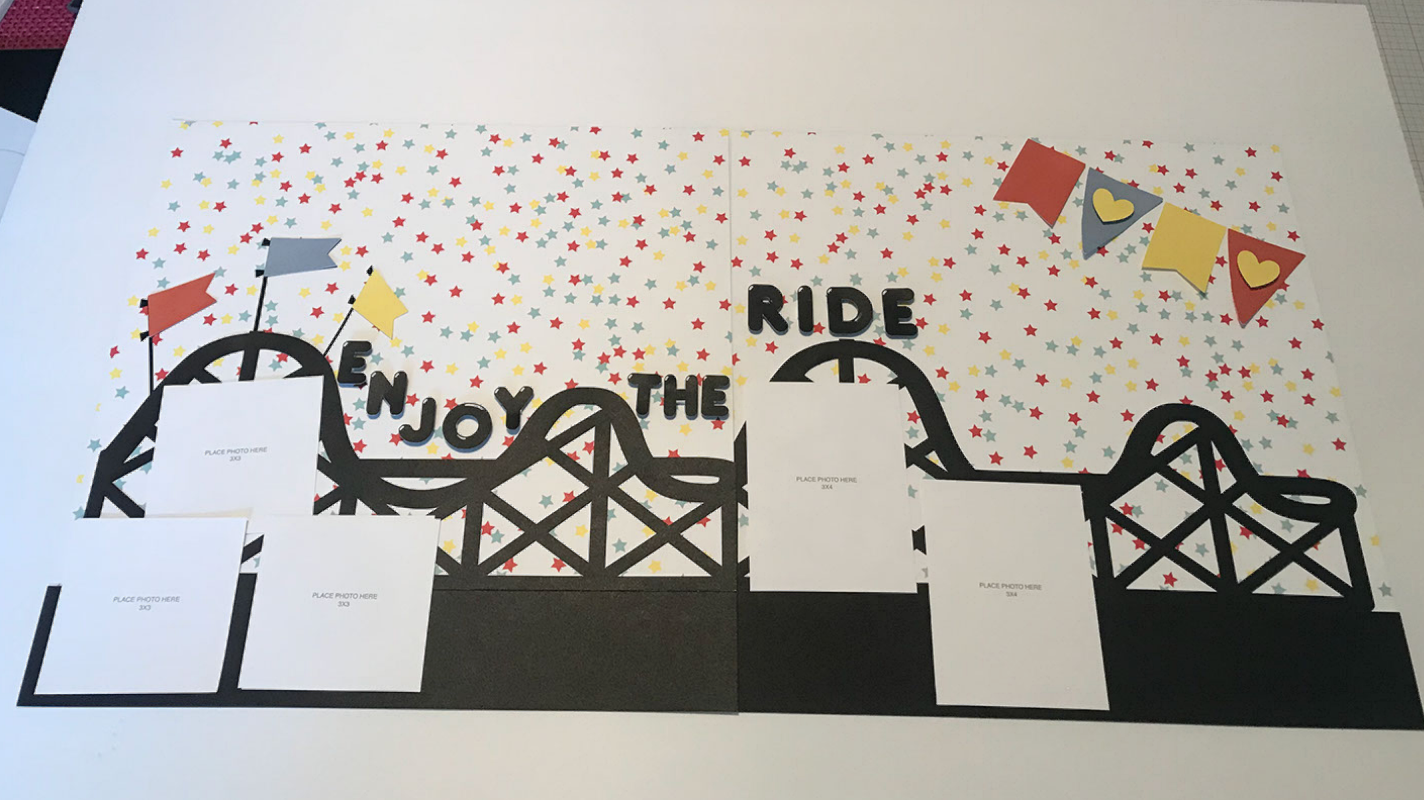 To complete the page, I added on a few of the Happiest Place stickers and the double layout was done!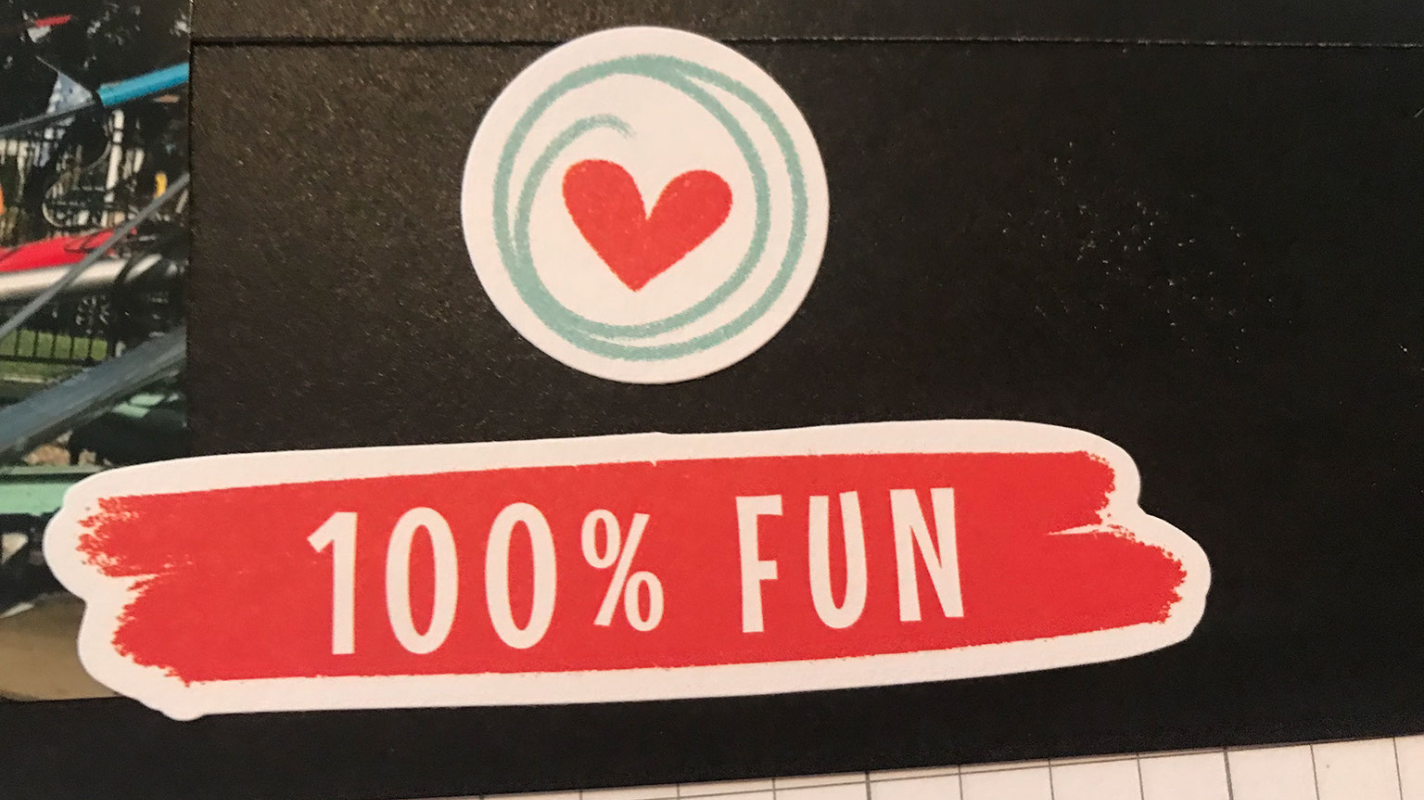 If you are looking for more easy scrapbook page ideas, check out my secret to quick scrapbook layouts.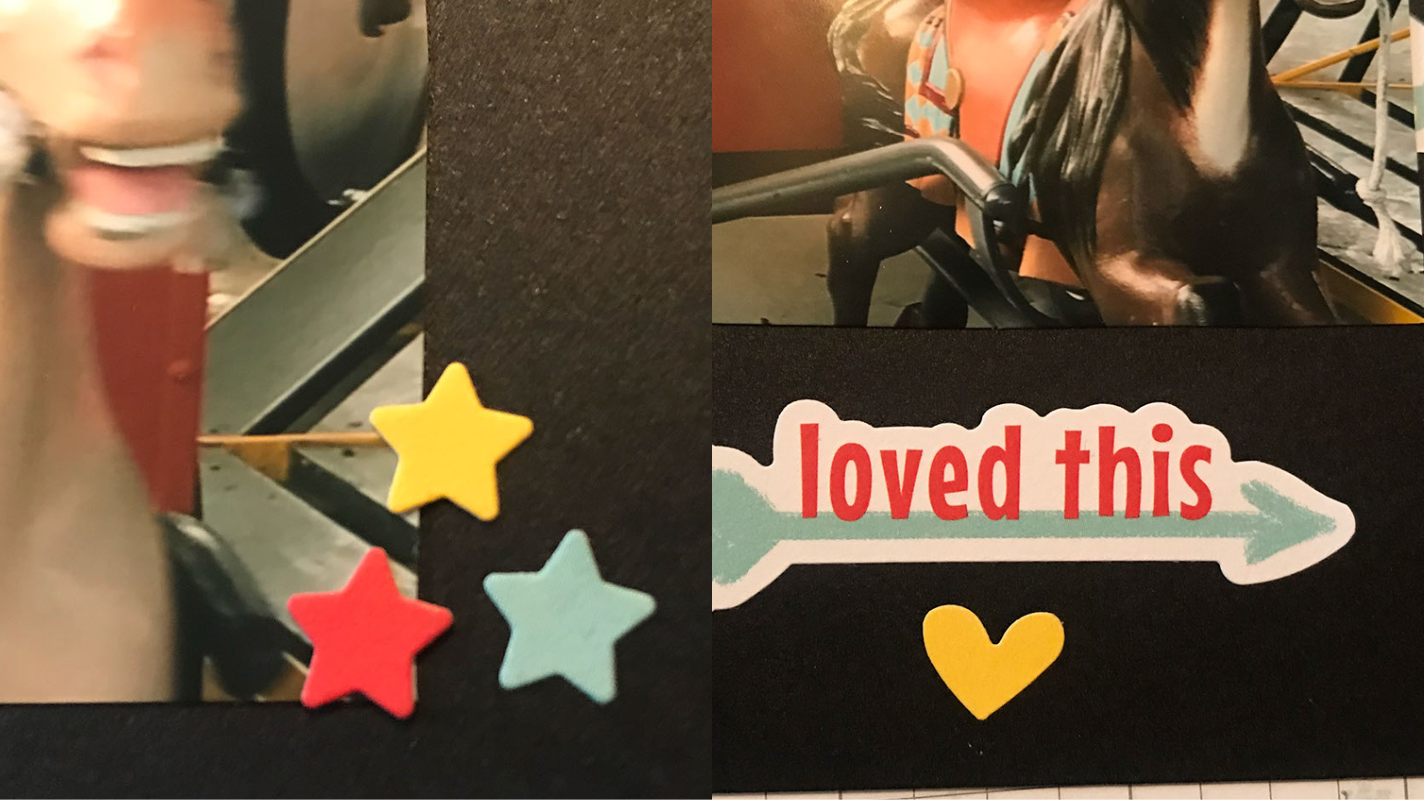 How cute is this amusement park layout? Are you ready to create it now?