Basic Scrapbook Sketch (with 6 photos)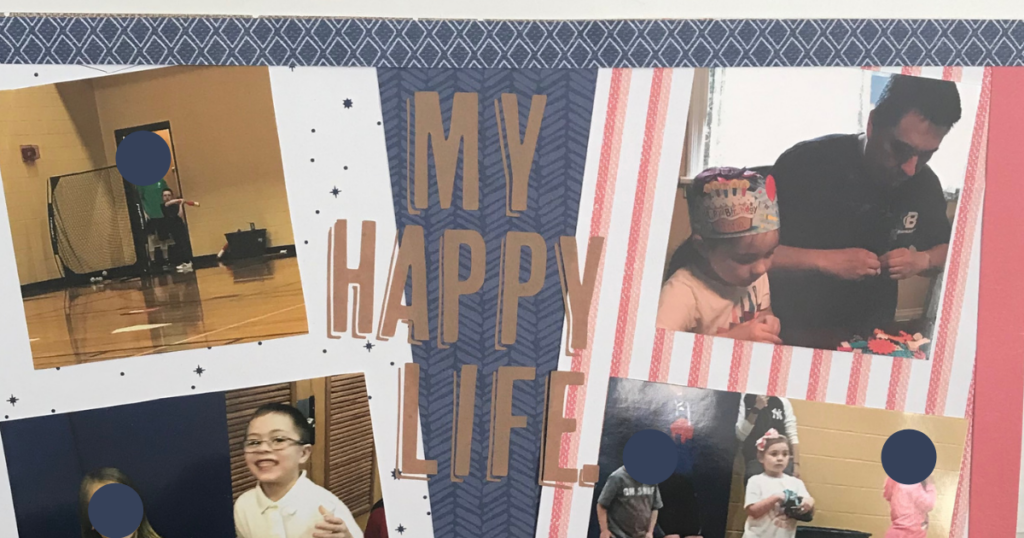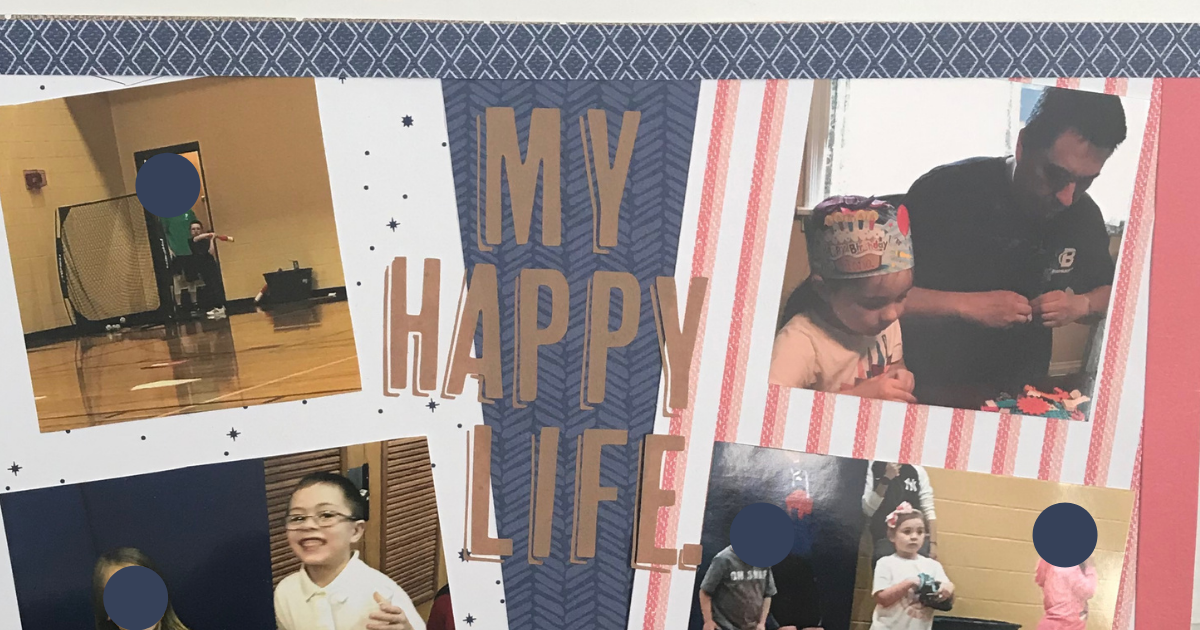 As a Close To My Heart Maker, I'm an independent consultant and may earn a commission when you buy products through my links and my shop (at no cost to you). All thougths and opinions of the products are my own.
So many photos, so little time for scrapbook pages. Ever since cell phones came out with cameras, I just have so many pictures all the time of cute stuff. One day I sat down to scrapbook and came up with this basic scrapbook sketch that uses 6 photos. If you like fun and easy layouts, this scrapbook template is for you.
I had no idea what kind of layout I was planning, but this one came to me as I was working on it. One of the pieces of card stock was laying diagonal across the page and inspired me.
This layout was made for a 12×12 scrapbook page, but it can easily be made in any size. Just adjust the sizes as needed and you might have to use fewer pictures.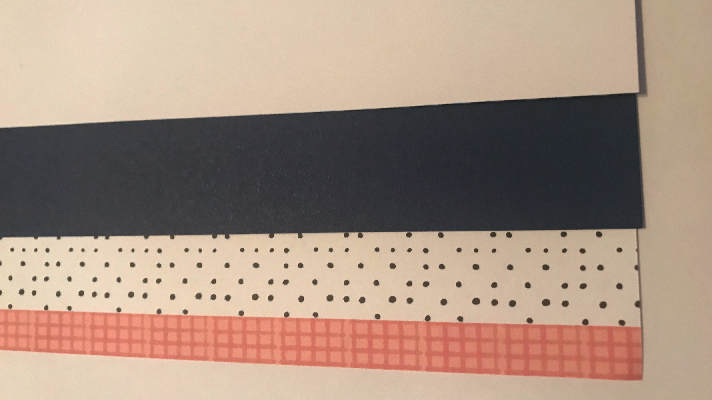 For this scrapbook sketch page layout, I'm using the Close To My Heart Mix in Paper Packet  and the Mix in Coordinating Cardstock . The mix in paper collection is great because it goes with so many of the patterned paper and the card stock collections. 
For the rectangles, they are 5 inches wide and 12 inches long. I adhered them to the background and then trimmed along the edges. Just use scissors and cut along the edge of the paper. 
To cover the cut paper, I added zip strips of the card stock and a zip strip from one of the mixed in papers. Many of the Close To My Heart papers have a zip strip. You might be asking what's a zip strip? A zip strip is a .5 inch strip by 12 inches. It can be used in so many ways on a scrapbook page layout.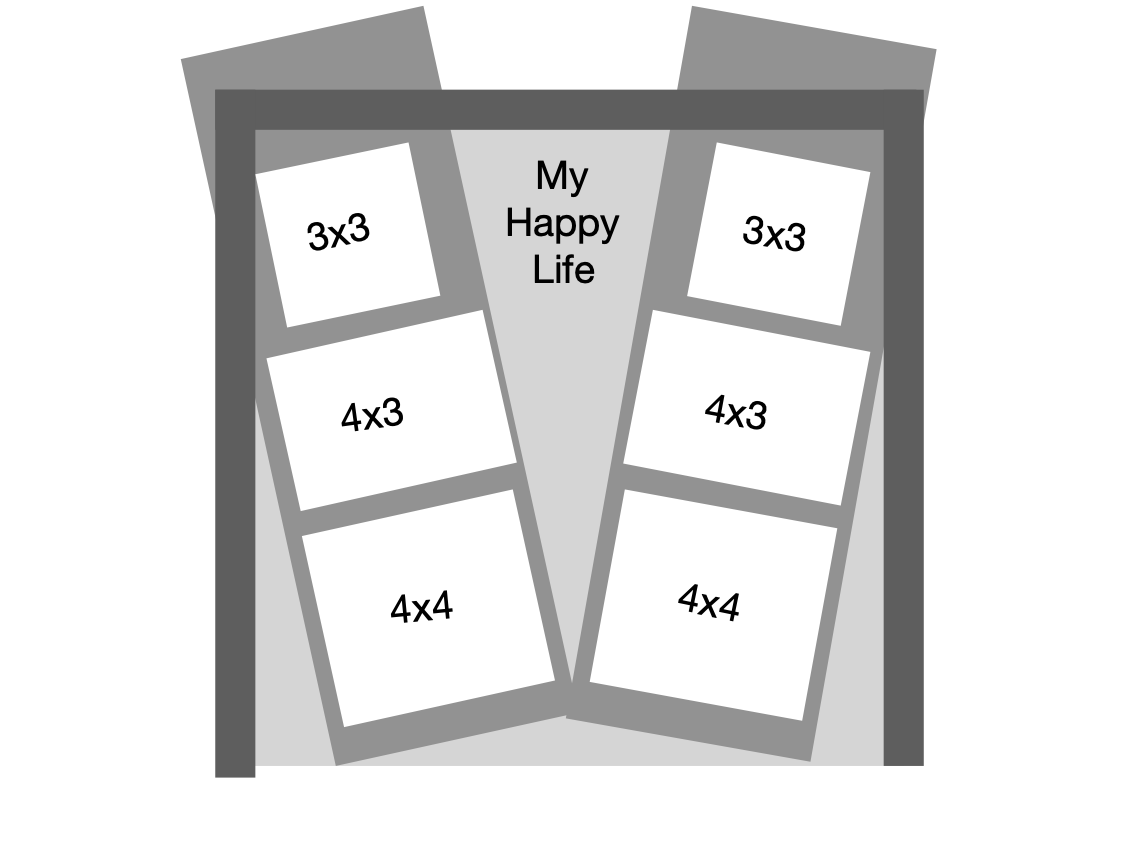 Basic Scrapbook Sketch Single Page Layout
My Happy Life Scrapbook Sketch
2 rectangles cut 5×12 
3 zip strips .5×12 
My Happy Life Digital Download
3×3 Photos- 2
4×3 Photos- 2
4×4 Photos- 2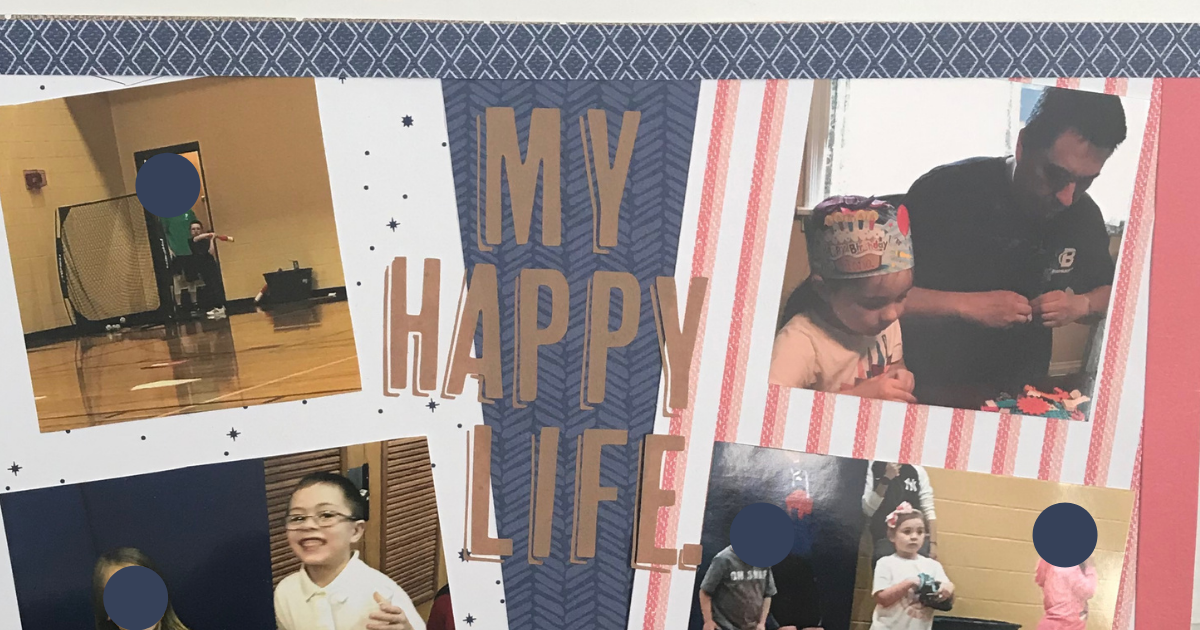 For the title, I used the digital download My Happy Life  from Close To My Heart. It's easy to download and upload into Cricut Design Space to cut. For the words My Happy Life, I used the writeable adhesive Cricut paper. It's perfect for letters because it's self-adhesive. 
This simple and easy page sketch can be added to with embellishments, die cuts, stamps and more. Add whatever you like and enjoy creating.