Sunflower Scrapbook Designs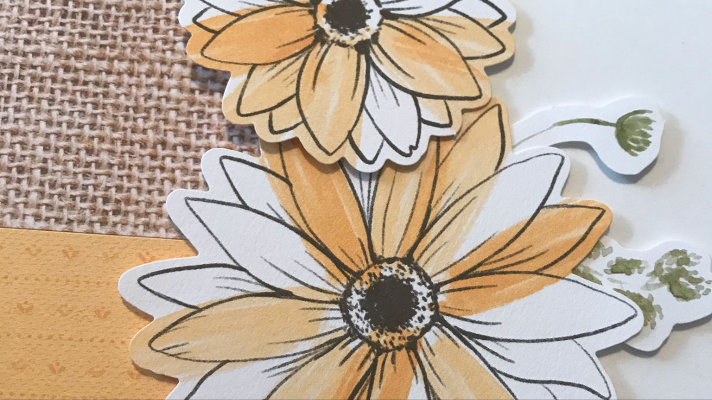 Note: As an Amazon Associate, I earn from qualifying purchases. If you click on a link from Amazon or another of my advertising affliates, I will earn a small commission at no additional cost to you. Please see my full disclosure policy here.
Sunflowers are my favorite flower and I'm just in love with these sunflower scrapbook designs. Sunflowers are just magical and full of sunshine. These scrapbook pages are filled with a variety of sunflowers and beautiful colors. 
The sunflower scrapbook paper colors reminds me so much of fall. It's the perfect paper for creating scrapbook pages from visiting the sunflower field or for special memories. The shades of purple, yellow, green and black are perfect together. I feel like this paper is the color pallet of my life. From my clothes to my home decor, these colors sum it up. 
The Close To My Heart Bloom with Grace has many options. All of the CTMH scrapbook paper is 12×12. 
CTMH Sunflower Scrapbook Designs
Coordinating Card Stock with Bloom with Grace
If you love easy to make scrapbook pages, you definitely want to see the workshop kit. It makes it so easy to create creative, unique scrapbook pages in half the time because you just follow the instructions to create the pages. The workshop kit comes with all the paper, embellishments and supplies to create the pages- just add glue. 
Who loves to design and create your own sunflower scrapbook pages? Enjoy all of the pretty paper to do just that. You can get the Bloom with Grace Picture My Life Cards and this is my favorite way to use them. CTMH also has the Bloom with Grace Paper + Sticker Sheet.  How cute are these stickers? 
Do you have a Cricut? There is also a Digital Image Set  with two scrapbook layouts and images. Just think of all the possibilities that you can create. 
Let's not forget the stamps and thin cuts. These are the best scrapbook embellishments for your sunflower themed pages. 
My absolute favorite thing about CTMH is how everything matches and it makes my scrapbooking so much easier. No matter how I choose to create my sunflower scrapbook designs, I have so many choices and amazingly special paper, stamps and stickers to design with.