Secret to Quick Scrapbook Layouts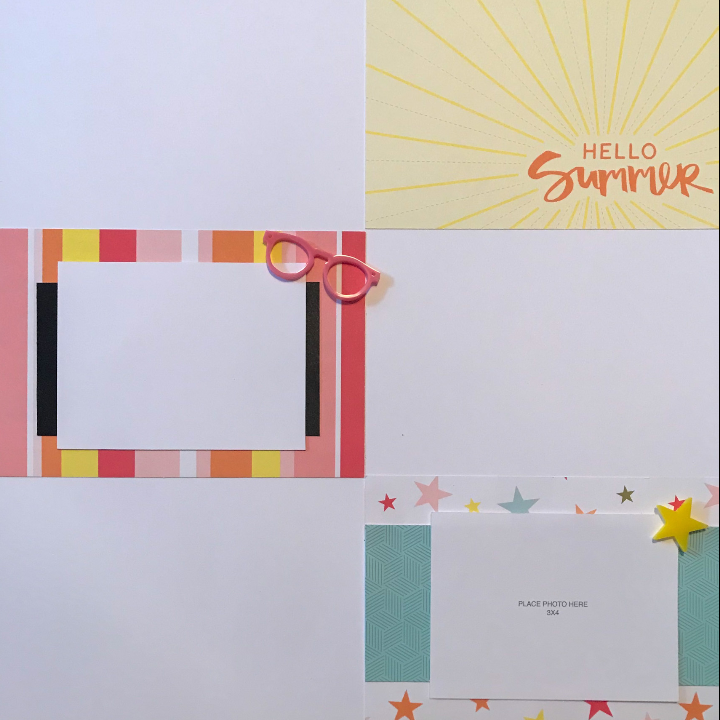 Note: As an Amazon Associate, I earn from qualifying purchases. If you click on a link from Amazon or another of my advertising affliates, I will earn a small commission at no additional cost to you. Please see my full disclosure policy here.
Are you busy, but love to scrapbook? I know I am. My kitchen table is my craft room and I only have so much time everyday to create. Plus I have to share it. I'm always looking for ways to make quick and easy scrapbook pages. Of course I love creating detailed, amazing scrapbook designs too (this is my **secret for that), but here is my secret to quick scrapbook layouts. 
Easiest Way To Make Scrapbook Pages
Ready for it? This layout is super simple and uses Close To My Heart Picture My Life Cards. You might be saying I have no idea what these are, but don't worry I will tell you. Picture My Life Cards are a set of double sided cards with designs, sayings and icons- super unique and cute. For only $6.50  you get 24 Picture My Life Cards. You get 12 4×6 cards and 12 3×4 cards. With just one card pack you can make at least 2 double layouts and more.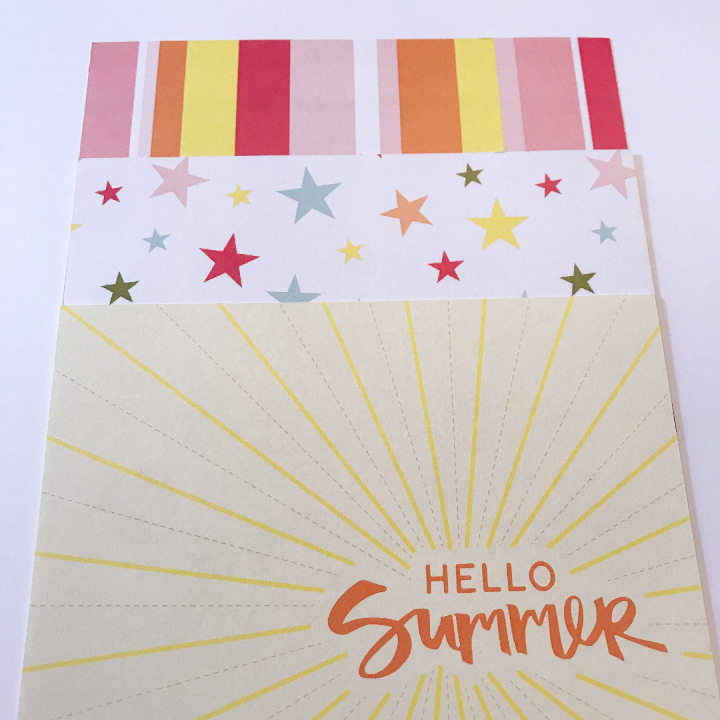 If the Summer Vibes collection isn't for you, check out all the other Picture My Life Cards CTMH has to offer. Click shop (at the top of this page) and search for Picture My Life Cards. 
Seriously these are a busy scrapbookers dream! That's my first secret, but here is one more secret for quick scrapbooking is to use the same paper company for your scrap supplies. I'm a Close To MY Heart (CTMH) consultant because I love the products and I've been able to get so much more scrapbooking done with them.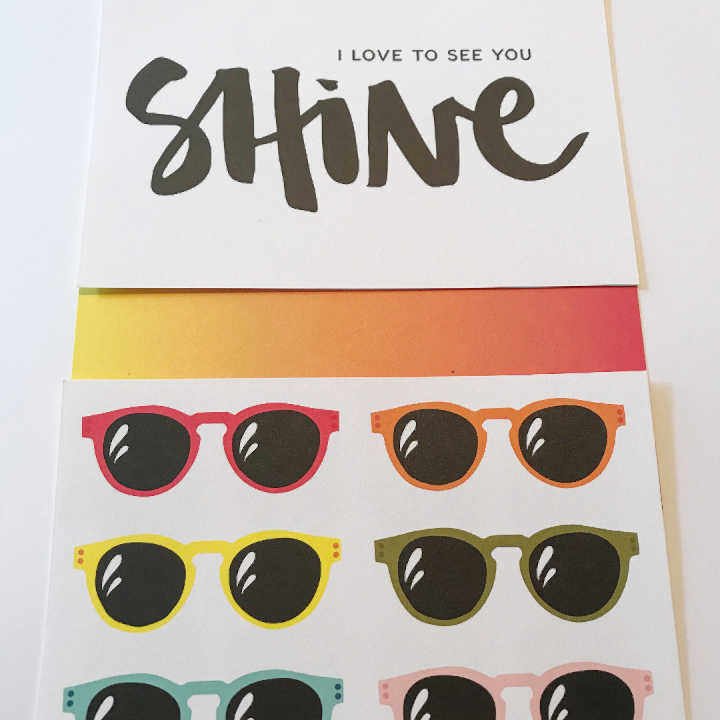 My life hasn't changed (I'm still a busy mom of 2, running 2 businesses), but I was quickly able to make these pages because the Picture My Life Cards matched the card stock and other paper that I already had. The time of choosing and matching paper was taken away. I used to waste so much of my time trying to match paper and never got any scrapbooking done- I would just run out of time. 
Time to Create Quick Scrapbook Layouts for a 12×12 Scrapbook
My base of the page is white daisy card stock. Then I chose the Summer Vibes Picture My Life Cards I wanted to use. This scrapbook template can be used for all kinds of scrapbook pages. You can always add more journaling or more photos- make it your own.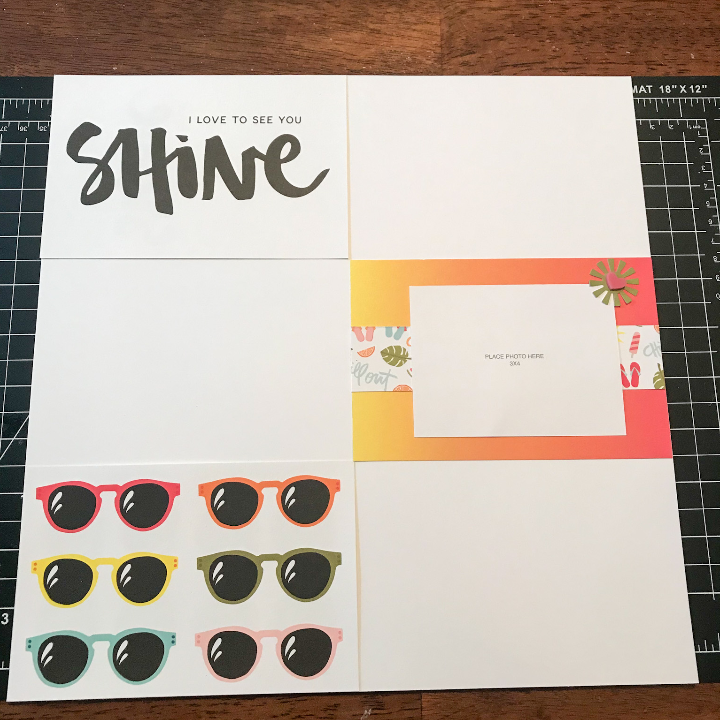 I adhered them to the white card stock as shown. 
Next from my Summer Vibes Scrapbooking Workshop Kit leftovers I used a strip of the printed paper (1×6) and added it.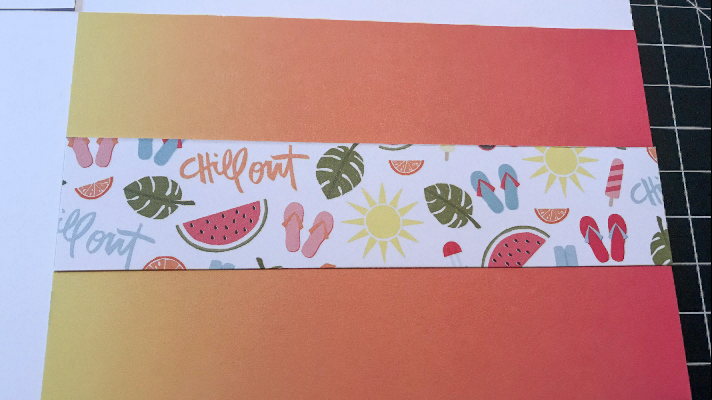 On the other 12×12 scrapbook page, I layed out the cards the same. I added black  and white card stock onto the stripe Picture My Life Card for journaling. The white card stock is 3×4 and the black card stock is 2.5×4.5.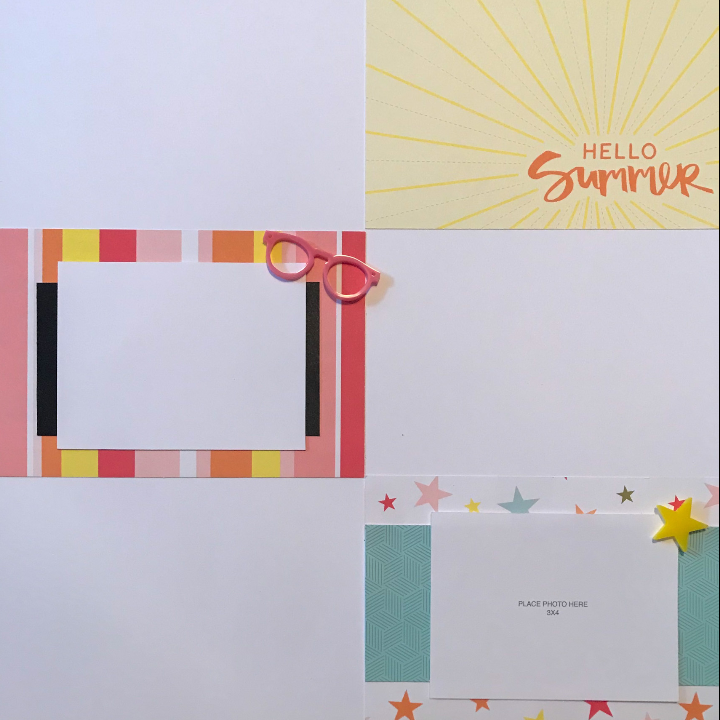 On the star card, I added a strip of scrapbook paper from the Summer Vibes Workshop kit that was leftover to fit in the middle of the Picture My Life Card.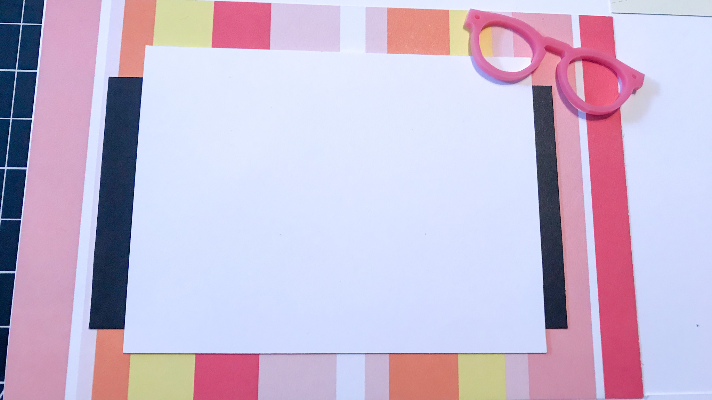 I added on a few Summer Vibes Acrylic Shapes that I had leftover and added them to some of the cards. The Summer Vibes Workshop was my first time using acrylic shapes and I love how they look.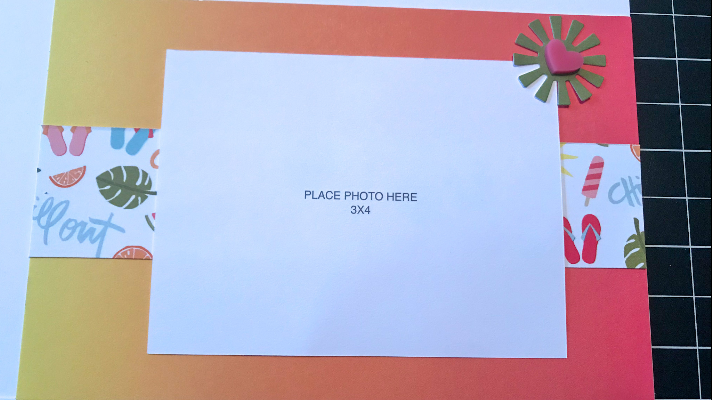 Your quick scrapbook layout for a 12×12 album is all set! You can make this scrapbook design in under 15 minutes and it holds 6 landscape photos and 2- 3×4 pictures.