Easy Fall Leaves Scrapbook Page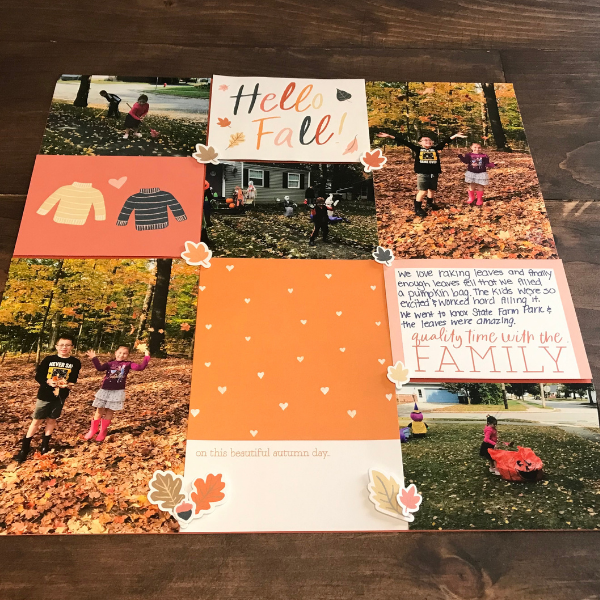 As a Close To My Heart Maker, I'm an independent consultant and may earn a commission when you buy products through my links and my shop (at no cost to you). All thougths and opinions of the products are my own.
Falling leaves and autumn breezes are just a few things that I love about the fall. Something about kicking your feet through the leaves and hearing that crunch makes everyone turn into a kid again. Throwing leaves into the air is a classic fall tradition and so is raking leaves. I took my families love of falling leaves to create this super easy fall leaves scrapbook page.
I really enjoy creating pages like this because it holds quite a few pictures and cute decorative scrapbook cards. At Close To My Heart they call scrapbook cards "Picture My Life Cards" and have matching ones for all the collections. I fell in love with the pumpkin spice collection as soon as I saw it. I've never met a pumpkin I didn't like, but this page isn't about pumpkins. The pumpkin spice collection has you covered for all of fall fun from falling leaves to pumpkin patches to Thanksgiving. It's an all around fall scrapbook paper.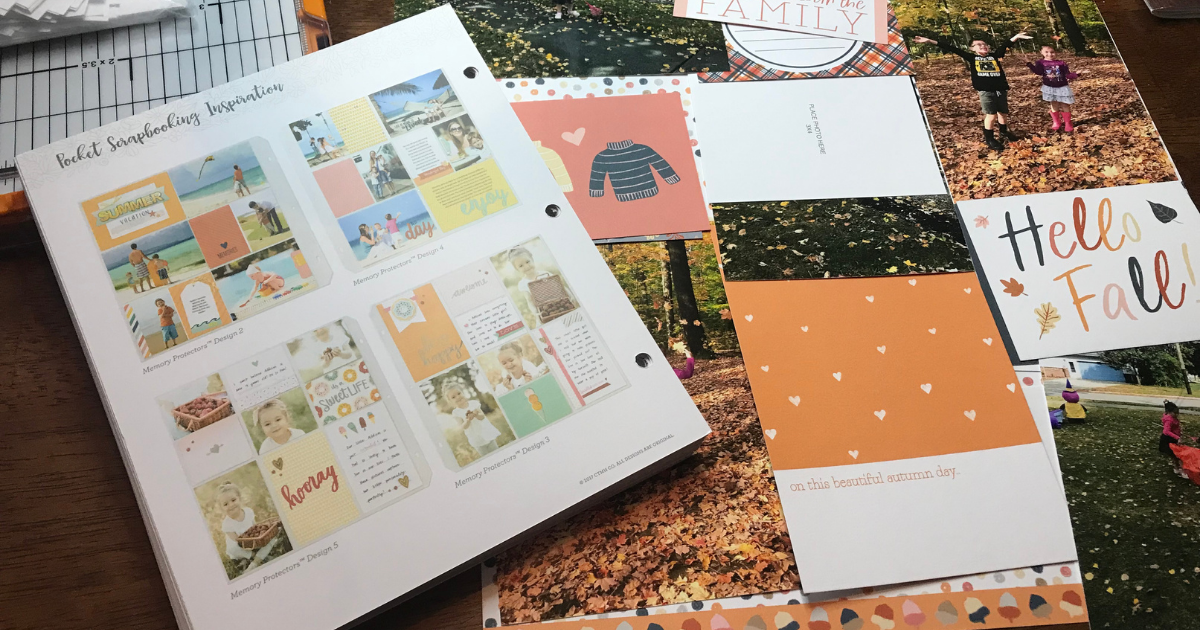 To get started, I looked at my Make it From the Heart Vol. 3 for inspiration. I like to look at workshop guides and sketches for inspiration. Then I follow my own creative path or make it the same.
Fall Scrapbook Layout Details
Holds 2 4×6 Photos and 3 3×4 Photos
Journaling Card
2 3×4 Picture My Life Cards/Scrapbook Cards
1 4×6 Picture My Life Card
Leaf Stickers from the Pumpkin Spice Sticker Sheet
Here is the basic fall scrapbook layout that I will be using. I like to lay out all my pieces to see how I like it (even though I did this, I still made a change at the end).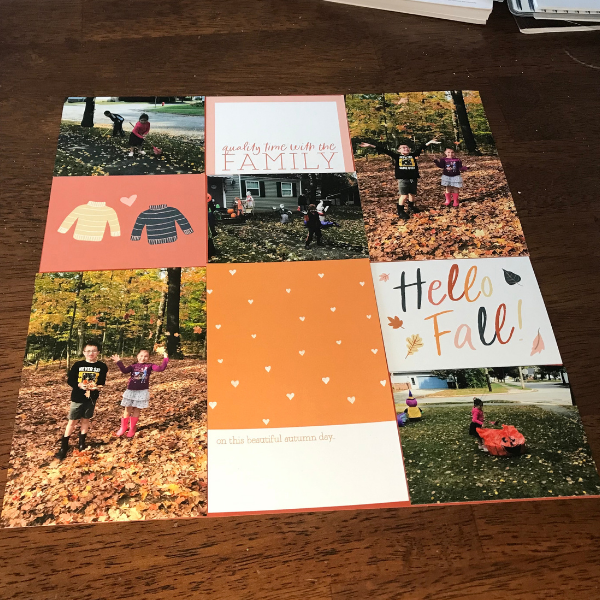 Materials for Falling Leaves Scrapbook Page
Paprika Card Stock
Pumpkin Spice Picture My Life Cards
3D Foam Tape
Pumpkin Spice Sticker Sheet
Scissors
Paper Trimmer
Adhesive
Easy Fall Leaves Scrapbook Page
To get started on this easy fall scrapbook page, start by choosing your photos and cutting them to the correct size.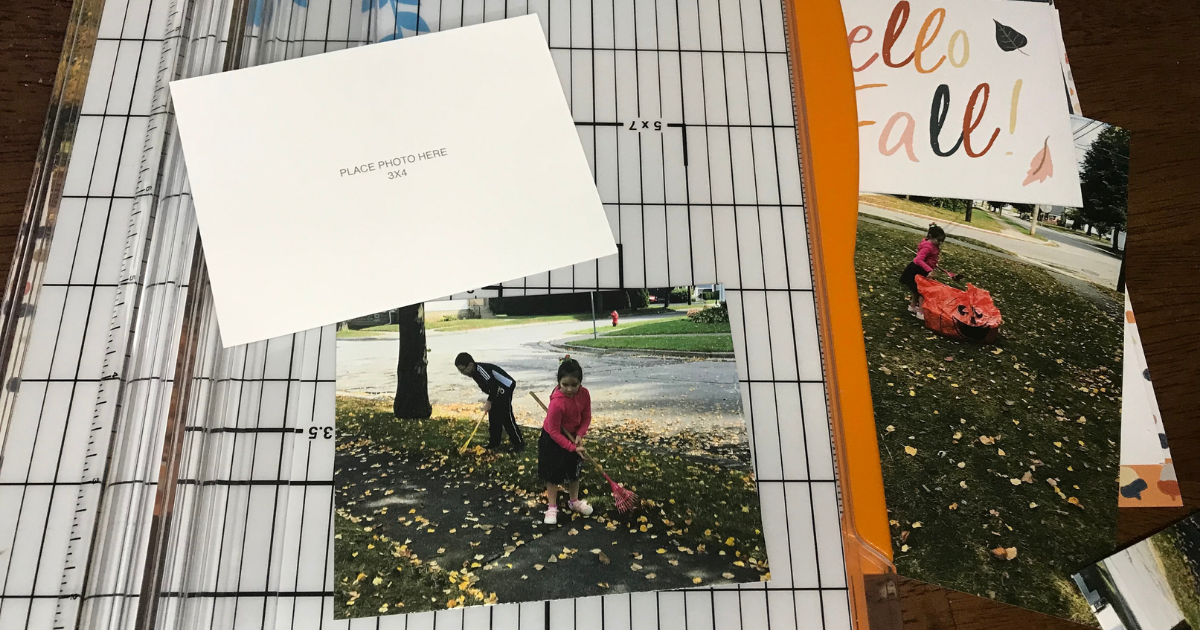 When all the photos are cut lay out the pieces on the base page to see if you like the layout. For the base page, I used paprika card stock, but honestly you can only see hints of it.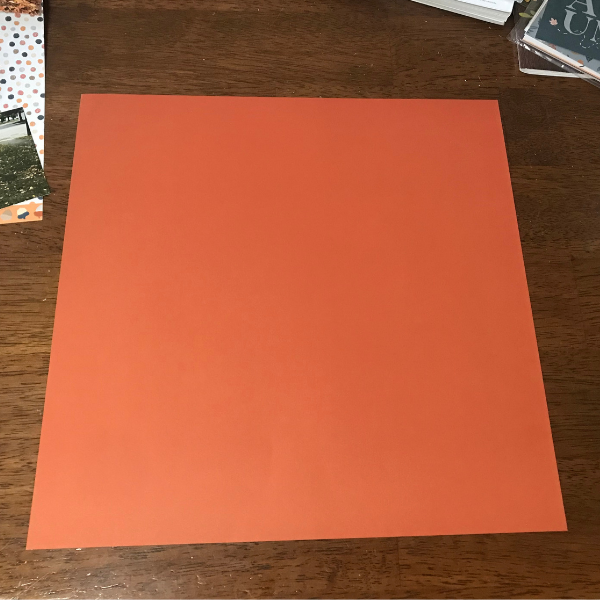 Close To My Heart does patterned paper collections and coordinating card stock collections. For this page design, I checked out what the coordinating card stock colors are and chose one. I love that about CTMH! It's honestly my favorite thing to know automatically what card stock colors match because I have wasted so much time matching colors in the past.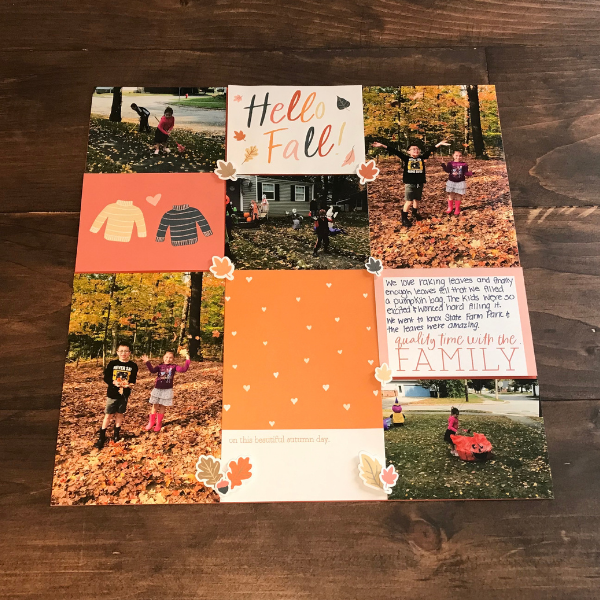 Now that you like the layout, start glueing the fall scrapbook page together. I suggest starting at the bottom and working your way up to the top. This is the first time that I have used 3D foam tape on the Picture My Life Cards (in this page design style) and I really like it.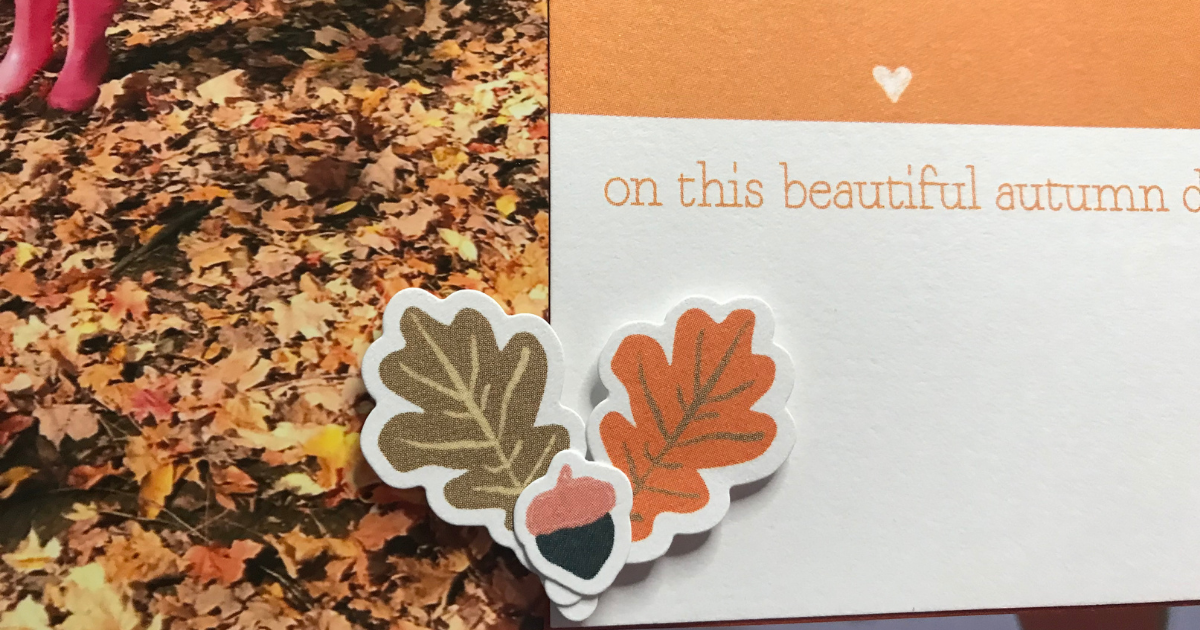 Once the whole page is glued, it's time to decorate it. I have the pumpkin spice wood stickers ordered because they weren't available before, but they would have been perfect for this page. I can't wait for them to arrive. Since the whole theme of this autumn scrapbook page is falling leaves, I used the leaf stickers from the sticker sheet with 3D foam tape. I just love the little leaves popping off the page and it's such a simple touch with a big impact.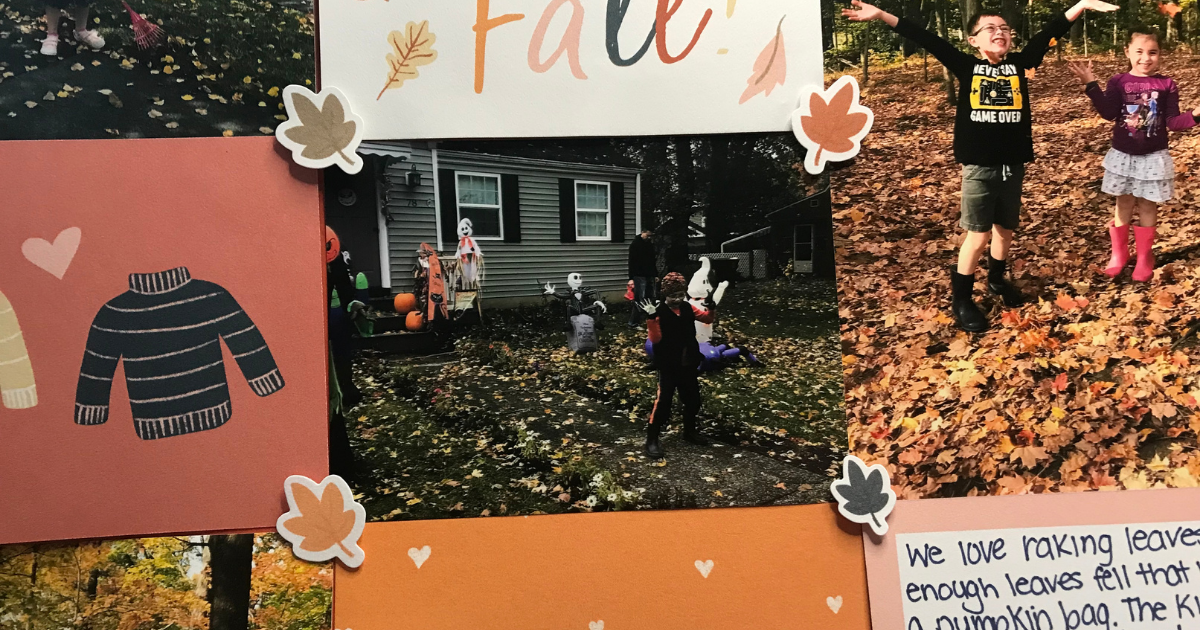 Fall Scrapbook Layout Design
Creating simple and easy scrapbook pages is what I'm all about. I loved creating this one this morning because I still was able to scrapbook and adult too (haha). Remember how I said I made a change? I switched the Hello Fall scrapbook card and the journaling card. I just felt like the Hello Fall gave the page a title and overall theme at the top. That's what I love about picture my life cards/scrapbook cards is how versatile and easy to use they are.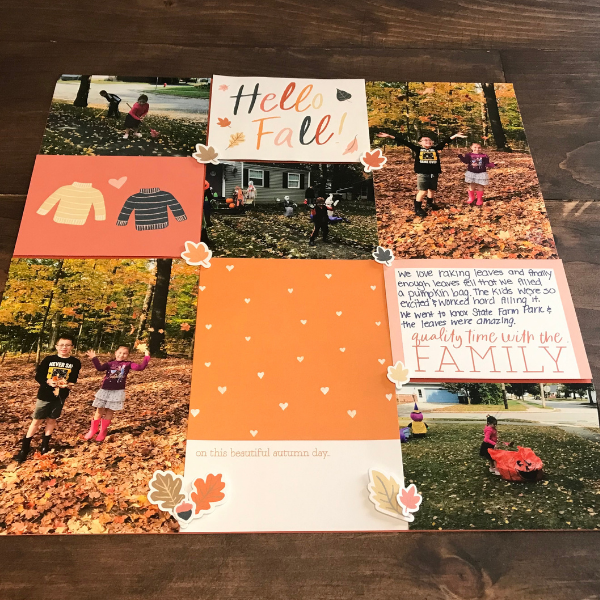 Are you ready to make some falling leaves memories this autumn or scrapbook the memories already made?