Easy Scrapbooking Idea for Beginners | 3 Reasons Why You Must Try It Now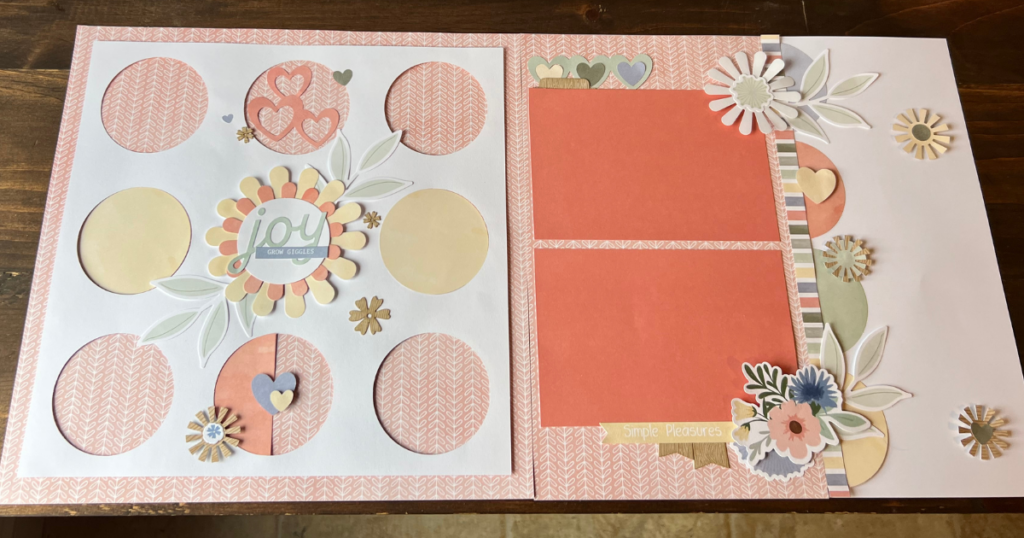 Note: As an Amazon Associate, I earn from qualifying purchases. If you click on a link from Amazon or another of my advertising affliates, I will earn a small commission at no additional cost to you. Please see my full disclosure policy here.
Starting something new can be exciting, scary and full of unknowns, but that's part of the adventure. I'll be your scrapbooking fairy godmother and help you along your journey with a tip that will help you start scrapbooking. This easy scrapbooking idea for beginners that I'm sharing today is something I still use and love creating with. My #1 tip for new scrapbookers is to start with a scrapbooking workshop kit. 
You might be asking what's that? A Close To My Heart Scrapbooking workshop Kit has instructions to follow, all the paper, die cuts and stickers you need. It's like a scrapbook guide to creating your first layout. You will need a couple basic scrapbook supplies and you can get started. CTMH has several scrapbooking workshop kits at one time so choose the one that best fits your photos or your style. 
Scrapbooking Workshop Kits from Close To My Heart
Crisp Air- Fall Themed
Backyard Bliss  (I'm sharing this one)
Beach Party- Summer Themed
Fa-BOO-lous- Halloween
Cake Day- Birthday Themed
Supplies for Your First Layout
Paper Trimmer 
Scissors 
Ruler
Glue 
Pretty easy supply list right? You can definitely create the pages without the paper trimmer, but it will make it a lot easier for you. The scrapbooking workshop kits is how I fell in love with CTMH! I was so behind on my scrapbooking and felt lost until I found these. Now I just love having them to make and add to my scrapbooks. 
Easy Scrapbooking Idea for Beginners | Reasons Why You Must Have These Kits
Reason #1
The best thing about scrapbook kits is that you can follow the directions or you can make it your own. Don't be worried about it being perfect or making a mistake. You can always fix it. 
Even though I've been scrapbooking a long time, I made a mistake on the 3rd layout, I accidentally used the wrong yellow strip on the wrong layout. I used the long strip on the left scrapbook page when it was for the right scrapbook page.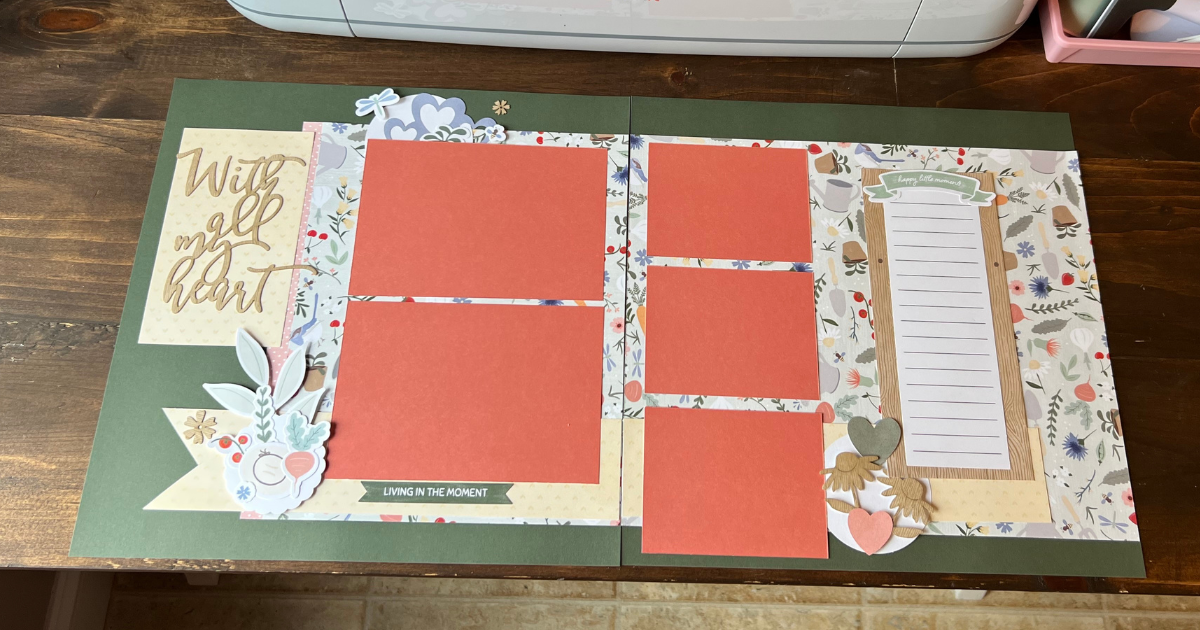 It's your creation and scrapbooking is all about the story behind your pictures. On the 3rd layout I used the floral die cuts instead of the chickens. The wood grain die cuts are just so pretty.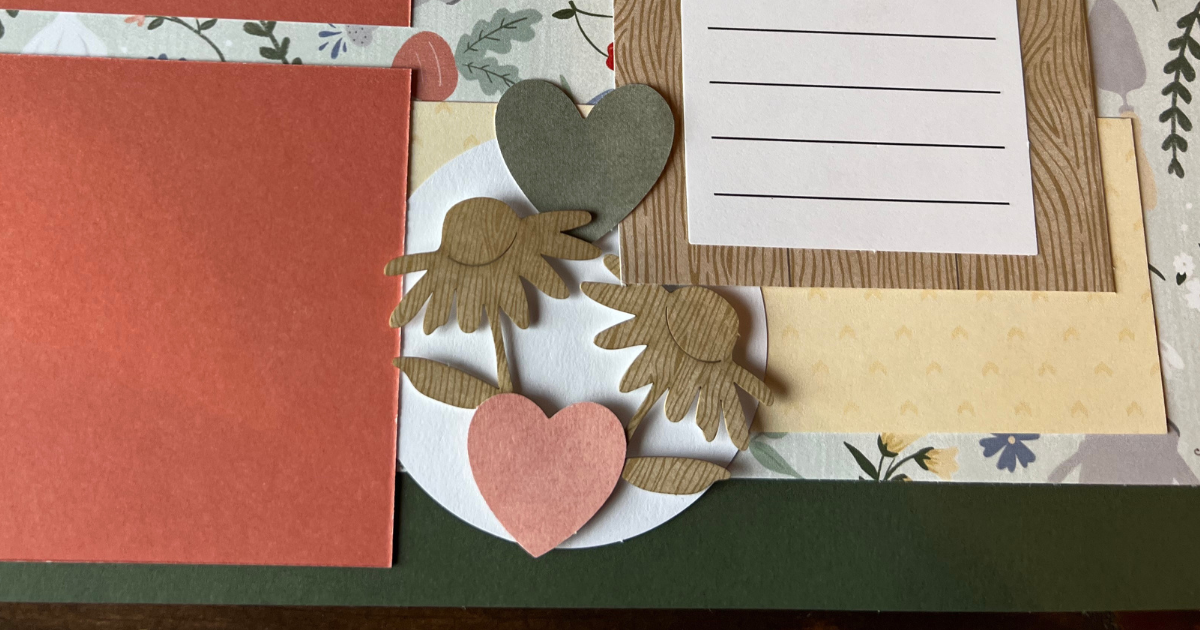 Reason #2
The instructional guide will show you how a scrapbook page is created and how to design and create a scrapbook page. The guide will take you through what to add to the page first, second, third and so on until it's finished. 
After doing a kit, you will have ideas of a new scrapbook layout that you can create. Sometimes just holding the paper and moving it around will make ideas happen.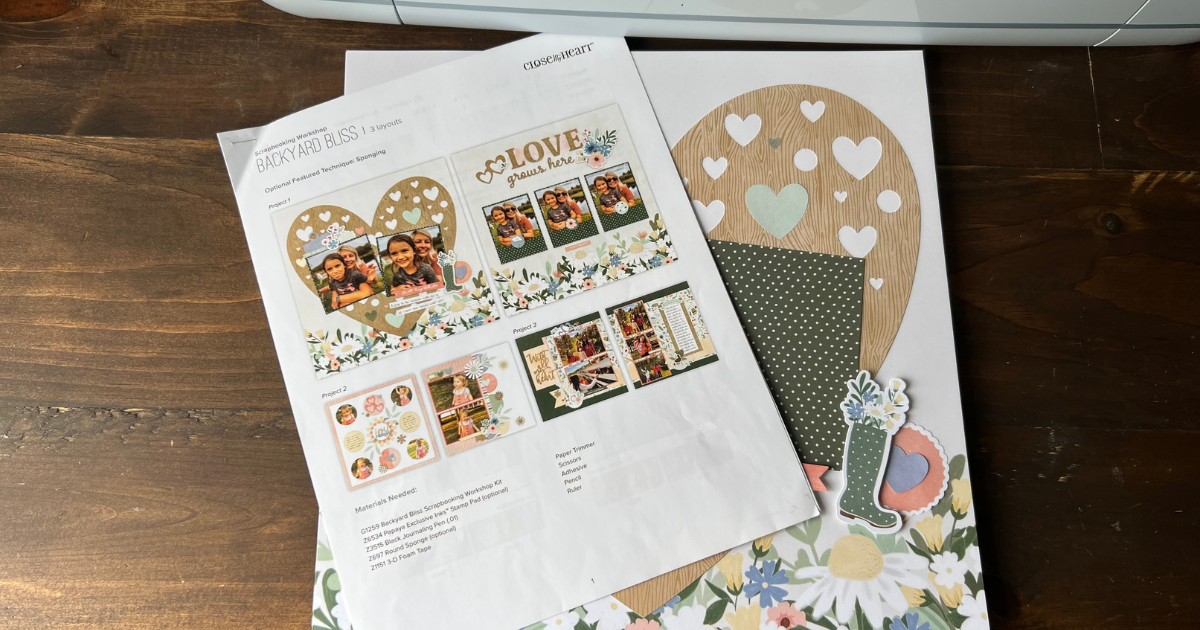 Reason #3
In the CTMH scrapbooking worship kits, there is always extra materials. This is great for creating your own pages. In the kit, there will be extra paper, stickers, and die cuts so you can create a couple more layouts. I love that about these kits because extra fun scrapbook paper and supplies is always a good idea.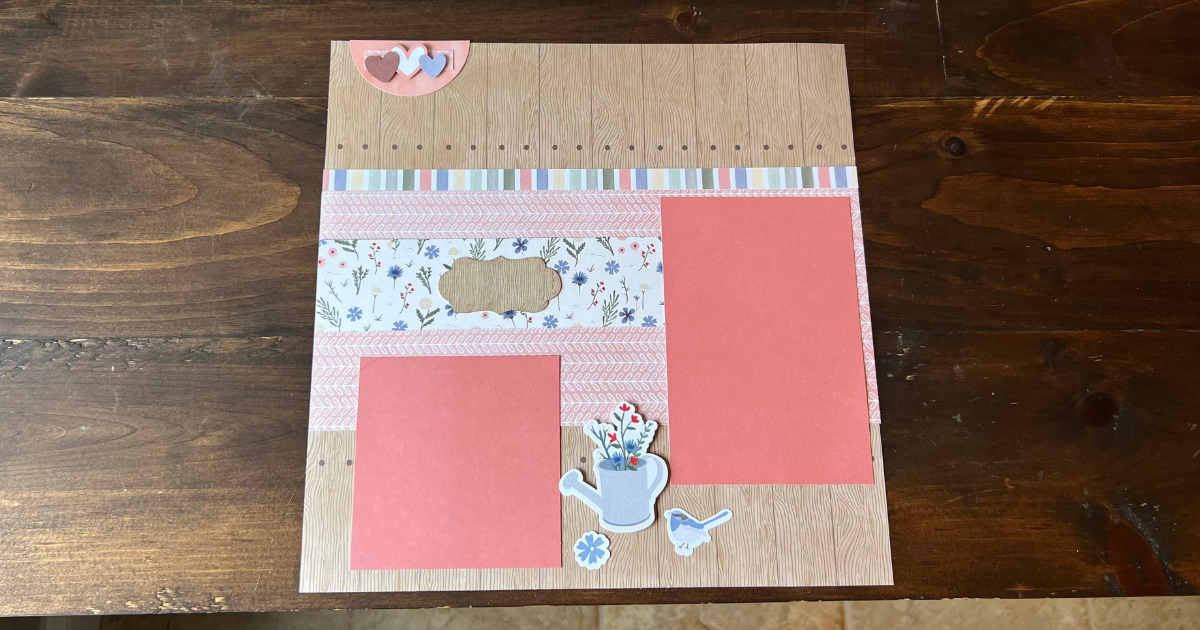 Easy Scrapbooking Ideas for Beginners- How to Use the Scrapbooking Kit
Now that you are ready to buy a scrapbooking kit, you are probably wondering, but how does it work? Well it's very simple. 
When staring a scrapbooking workshop kit, start by following all the cutting guidelines in the instruction guide.
Put out posit its labeled with the layout number and add the paper to that area. Creating the layouts will be so much easier with all the paper sorted and you won't get confused. Also add the base papers (this is what your layout will be created on) in each labeled area too. 
Next sort all the die cuts and put them with the correct layout number. Sort the die cuts by the project number on the back of them or at the top of the page. You can figure out the wood grain die cuts by looking at the pictures in the instructional guide. 
Once all the pieces are sorted, start by creating your first layout!