Quarantine Scrapbook Pages for 2020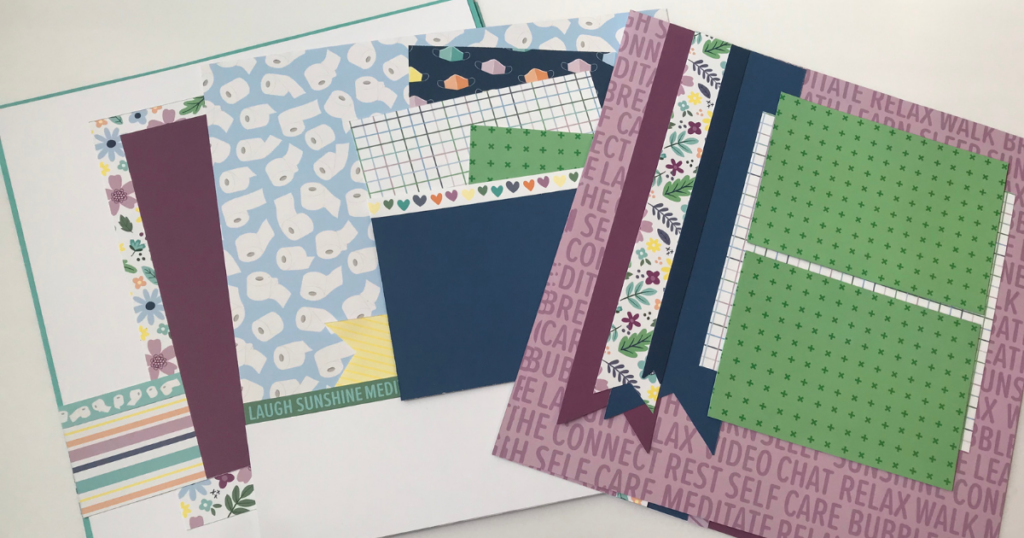 As a Close To My Heart Maker, I'm an independent consultant and may earn a commission when you buy products through my links and my shop (at no cost to you). All thougths and opinions of the products are my own.
Covid 19, lockdown, pandemic, quarantine are all words we are just tired of hearing. Whoever thought wishing to wander the store with a latte would be such a big deal. My heart breaks for anyone who has lost a loved one or has had the virus. These "unprecedented times" are something we all want to move past, but let's not forget all the happy memories made in lockdown. One of my happiest memories was when my son wore vampire teeth to his virtual school. It was so funny and cute, he was the coolest and had a blast with it. To remember those moments in a pandemic, I'm creating these quarantine scrapbook pages to remember 2020.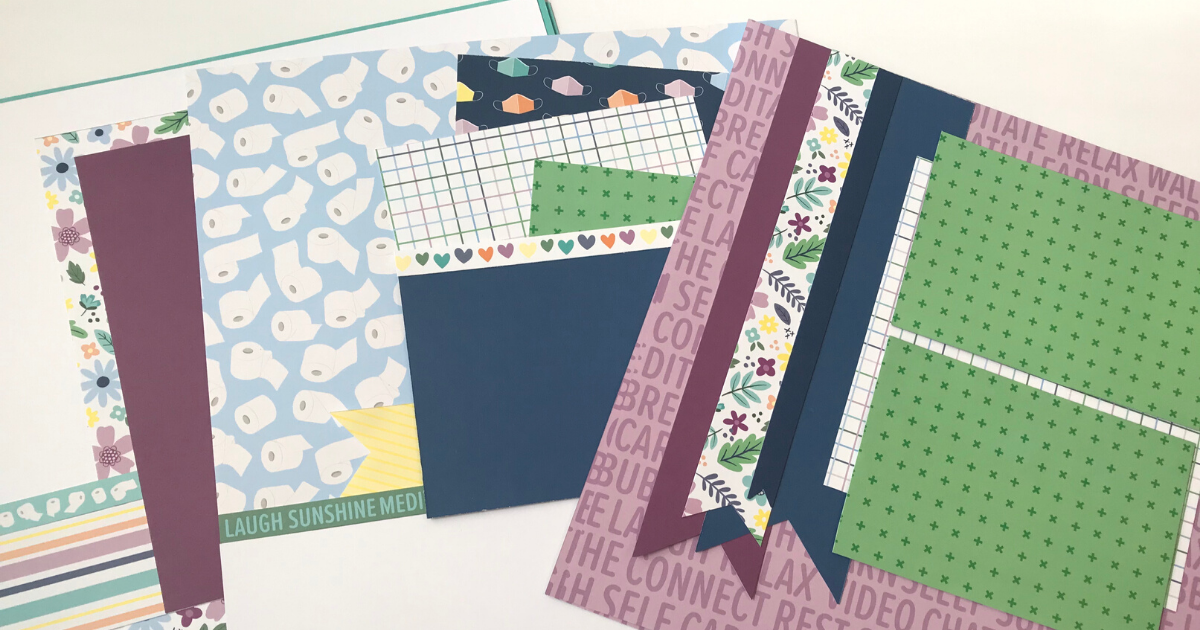 Close To My Heart has created the In This Together Collection to remember those happy times and to create some quarantine scrapbook pages. During the entire pandemic, I have just always tried to find the rainbow through this Covid storm. Those happy moments that made me forget about the crazy world, like trying to find toilet paper. Whoever thought there would be toilet paper scrapbook paper?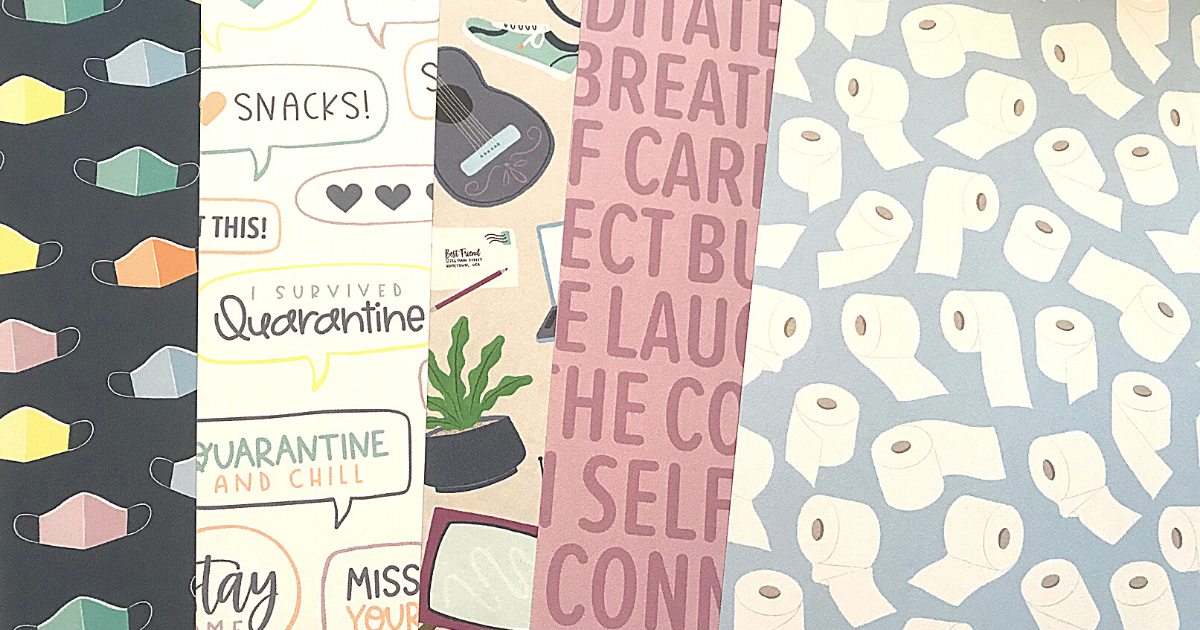 Also in this collection is cute and colorful mask, self care, things people did during the lockdown, speech bubbles of common quarantine sayings and some adorable patterned paper.  All of the paper in this collection is double sided, so one side is Covid themed and the other is matching patterned paper. 
You could easily use this scrapbook paper for so much more than lockdown scrapbook designs. The color palette of the blues, purples, oranges, and yellows are so pretty. Purple is my favorite color and I'm in love with all the purple in this scrapbook paper.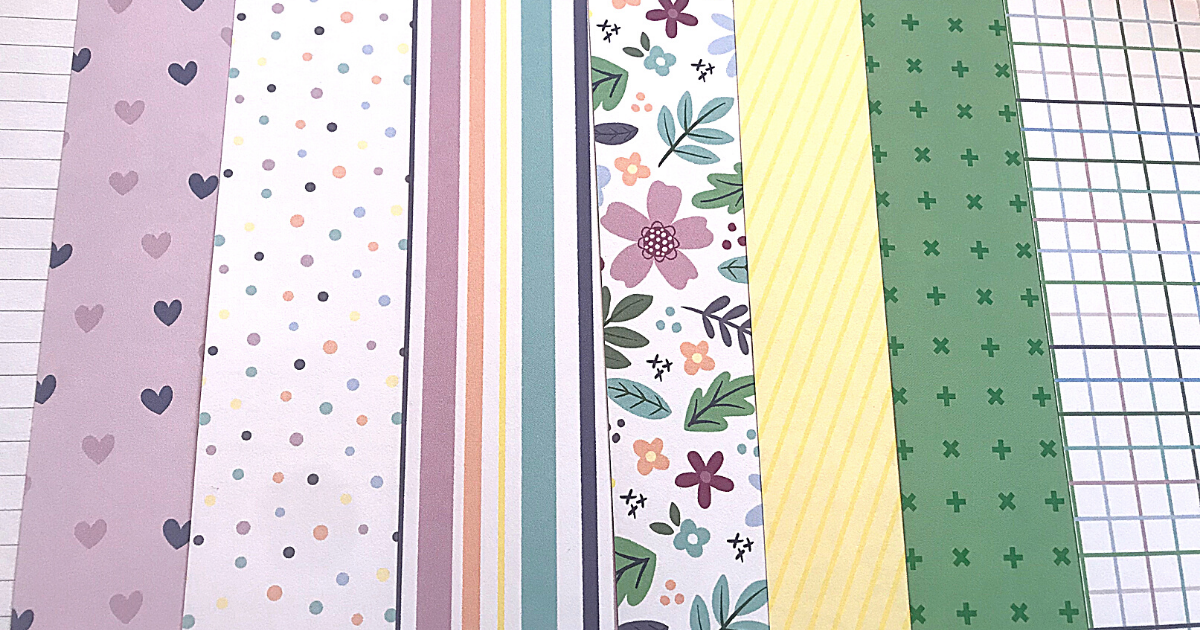 In This Together Scrapbook Paper for Quarantine Scrapbook Pages
Paper + Sticker Sheet 
Paper Packet
Coordinating Cardstock
Product Bundle- Paper Packet, Sticker Sheet, Coordinating Card Stock, Dots and Stamp Set
Album Workshop Kit for 6×8 Album
Workshop Kit for 3- 12×12 double page layouts, 8 standard size cards and a free guide to create the pages
Stamp Set 
Dots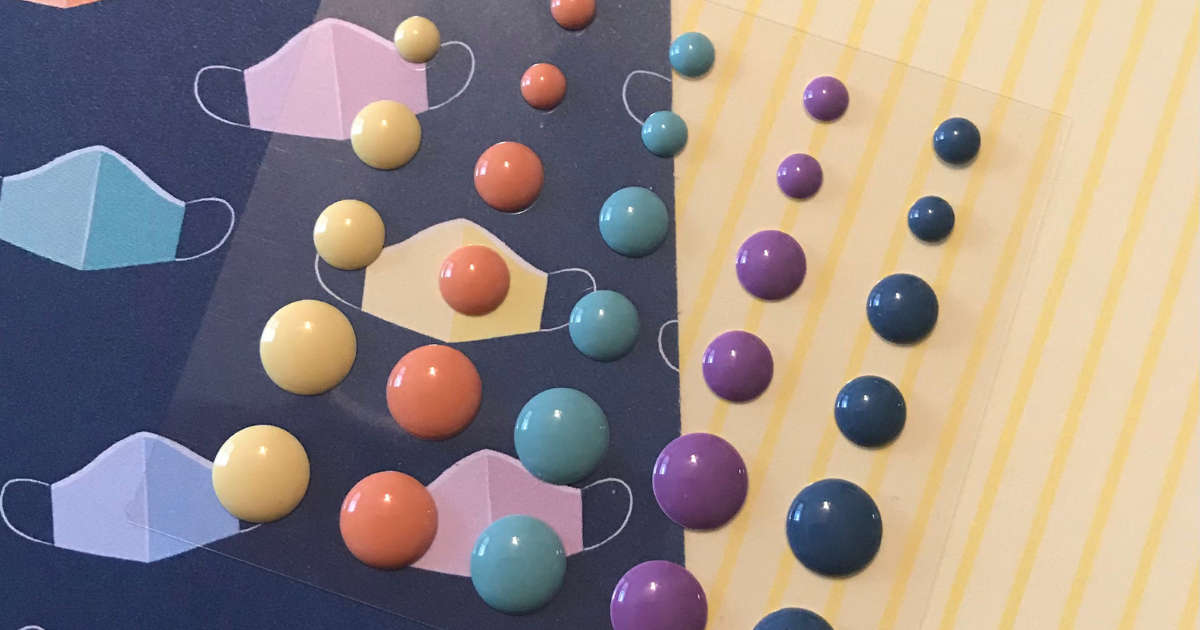 So many ways to buy this beautiful collection for a not so beautiful time in our lives. The really great thing is that you can download the free guide to create the double page layouts, which is exactly what I did. I find these guides to helpful and it makes scrapbooking so easy.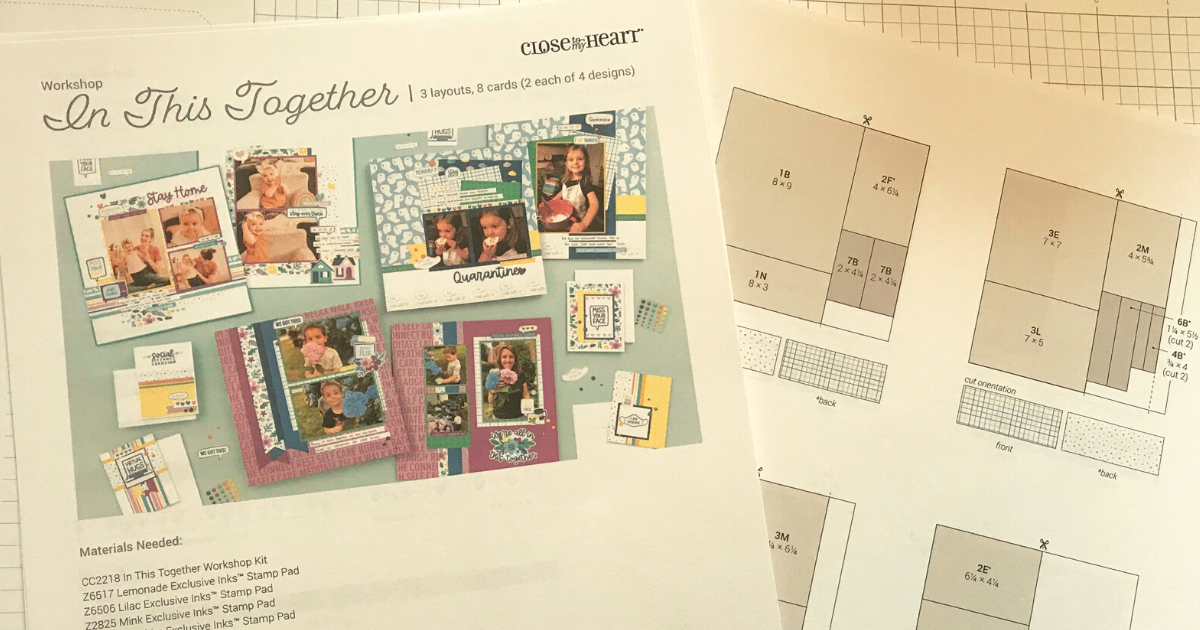 Since becoming a Close To My Heart Maker, I have been able to get more of my scrapbooking complete for two main reasons because it saves me so much time.   One buying the workshop kits and using the guides to put the beautiful pages together and the second is all the matching paper and sets.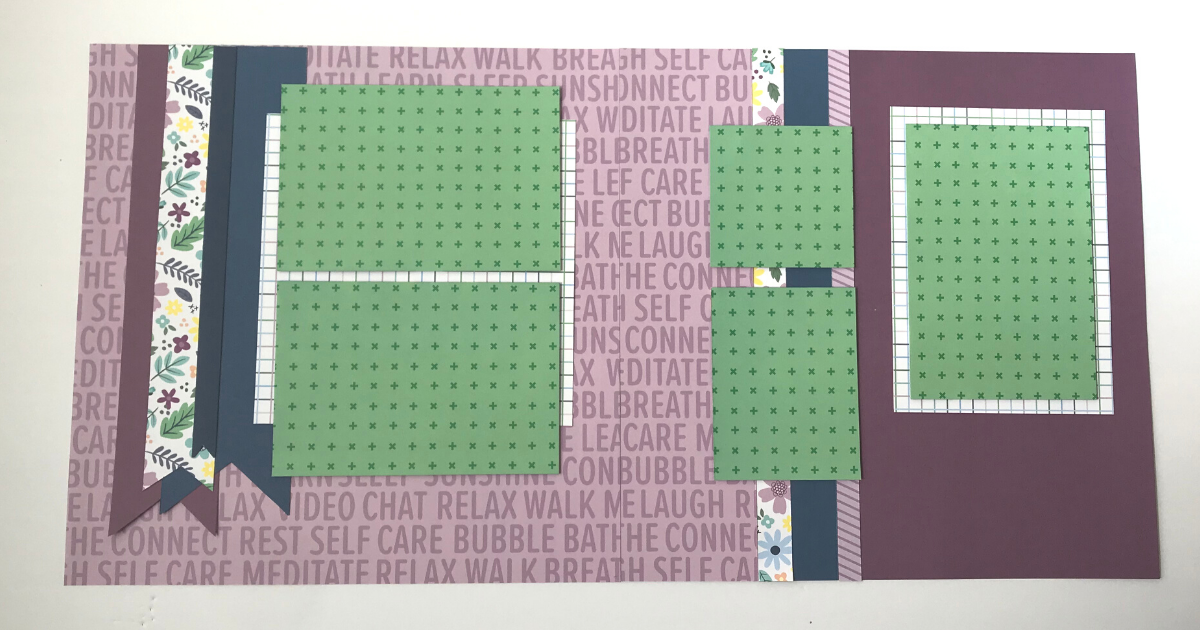 I love buying the collections and coordinating card stock because it all matches. With everything already matched, I can sit down at the kitchen table and start scrapbooking. If you are interested in becoming a Maker too or maybe a VIP, let me know.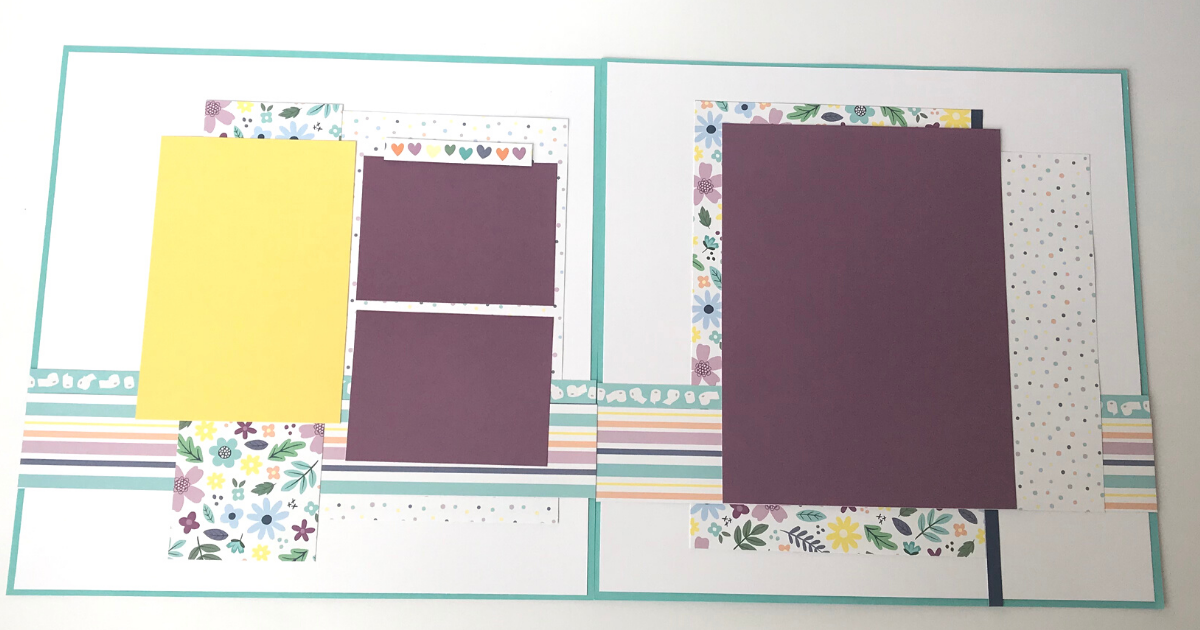 I know some might be saying, I'm just not ready to scrapbook this time in our lives yet. I totally understand that, but someday you will be ready and the Covid themed paper may not be available. So don't miss out, grab it and start creating when you are ready.