4 Easy Steps to Create a Quick Scrapbook Page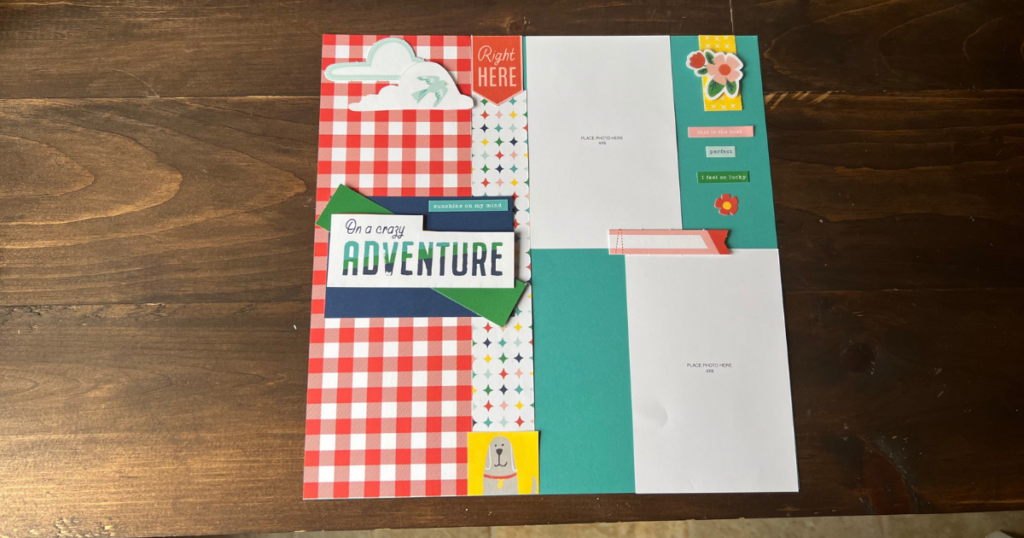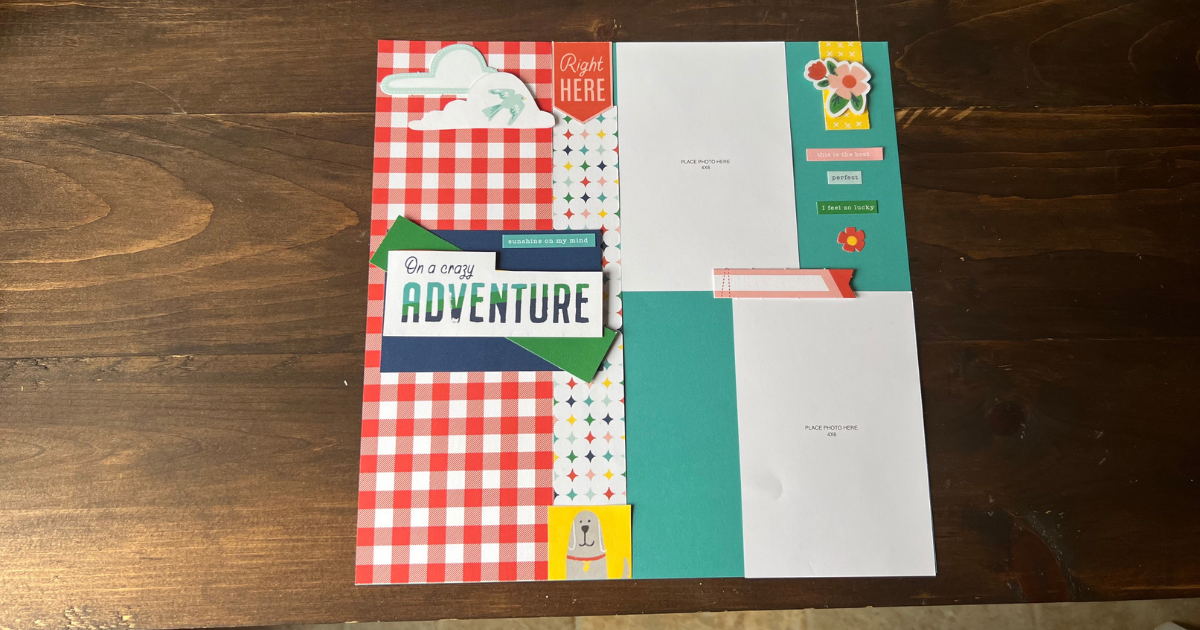 Note: As an Amazon Associate, I earn from qualifying purchases. If you click on a link from Amazon or another of my advertising affliates, I will earn a small commission at no additional cost to you. Please see my full disclosure policy here.
Time is something we always want more of and there never seems to be enough of it. I know we all live busy lives and everyones life is different, but everyone needs a little downtime to do what they love. For me It's my scrapbooking, but I need to make quick scrapbook pages sometimes. I don't have the luxury to sit for hours to make a page (sometimes I do), but mostly I like to make a quick scrapbook page. I have found putting together a quick page is actually sometimes easier because you don't overthink it. Just grab your supplies and get inspired.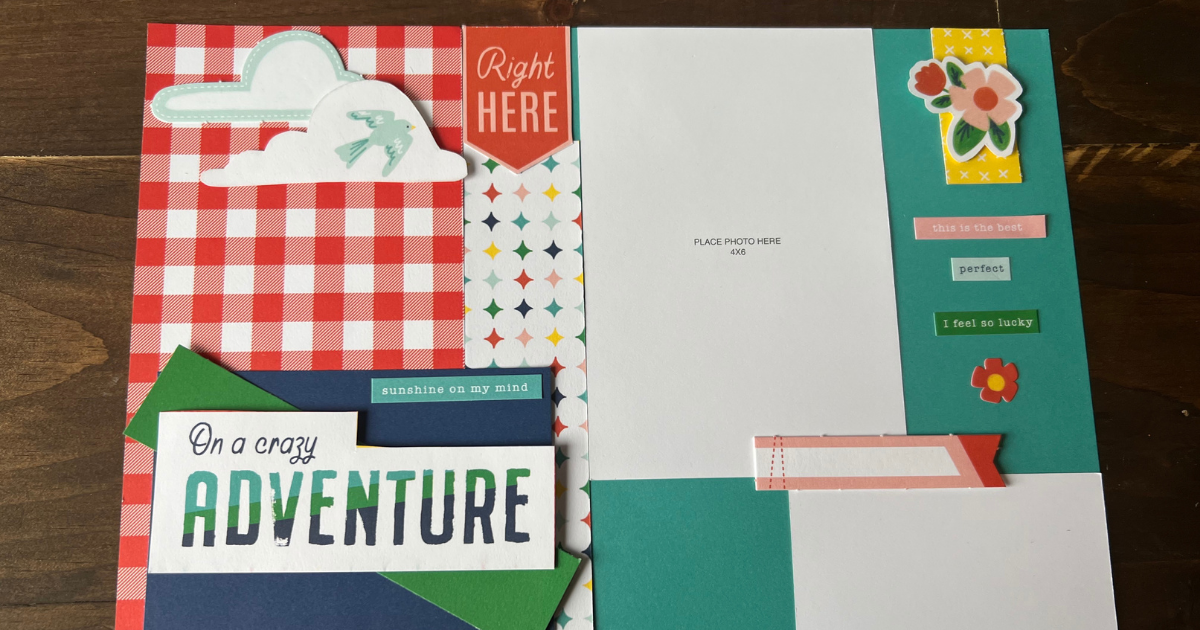 Supplies for Quick and Easy Scrapbook Page

 
Patterned Paper 
Card Stock
Adhesive 
Stickers/Die Cuts 
Paper Trimmer
4 Easy Steps to Make a Quick Scrapbook Page

 
In 4 fast steps you will have a brand new scrapbook page ready to be added to your album. This scrapbook design is simple and easy (perfect for beginners or experts). I will be sharing the template for the page at the end of the post. 
This scrapbook page will work for any moment or memory. Just choose the paper that fits your photos or inspires you. 
Step 1:

 
Choose the card stock base and add on the large rectangle to the left hand side of the paper.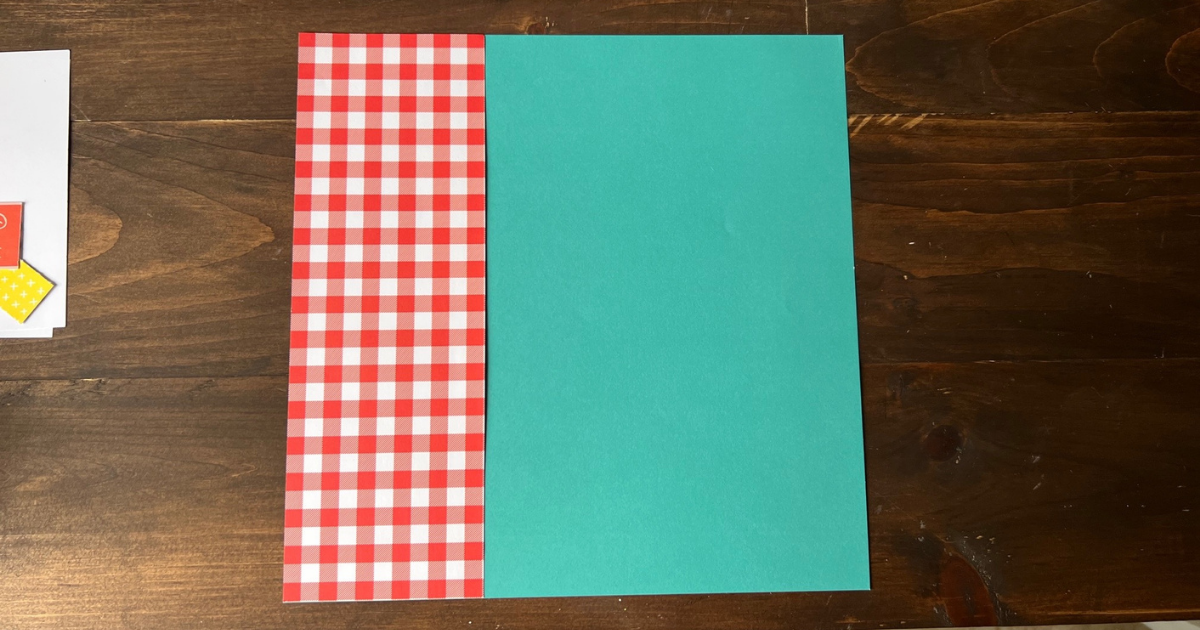 Step 2:

 
Add the pennant die cut at the top, only glue it at the top because you will slide the smaller patterned paper rectangle slightly underneath it. Place a square die cut or sticker at the bottom of the small rectangle.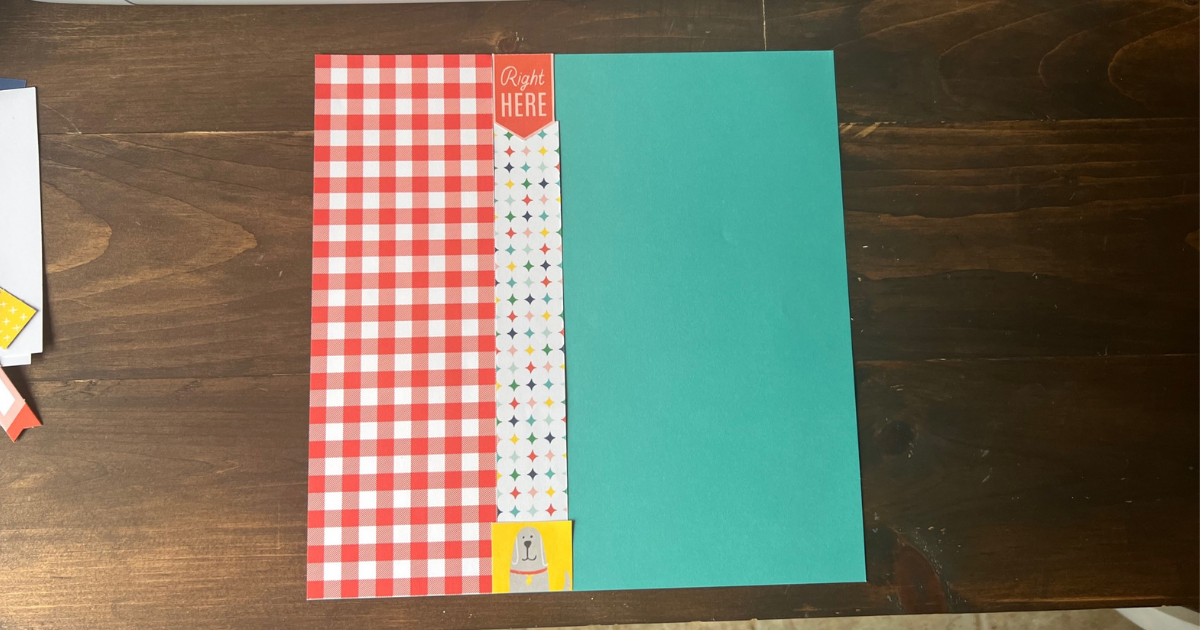 Step 3:

 
Next step our the photos or photo holders. I like to use larger photos on my scrapbook pages and this page holds two 4×6 photos.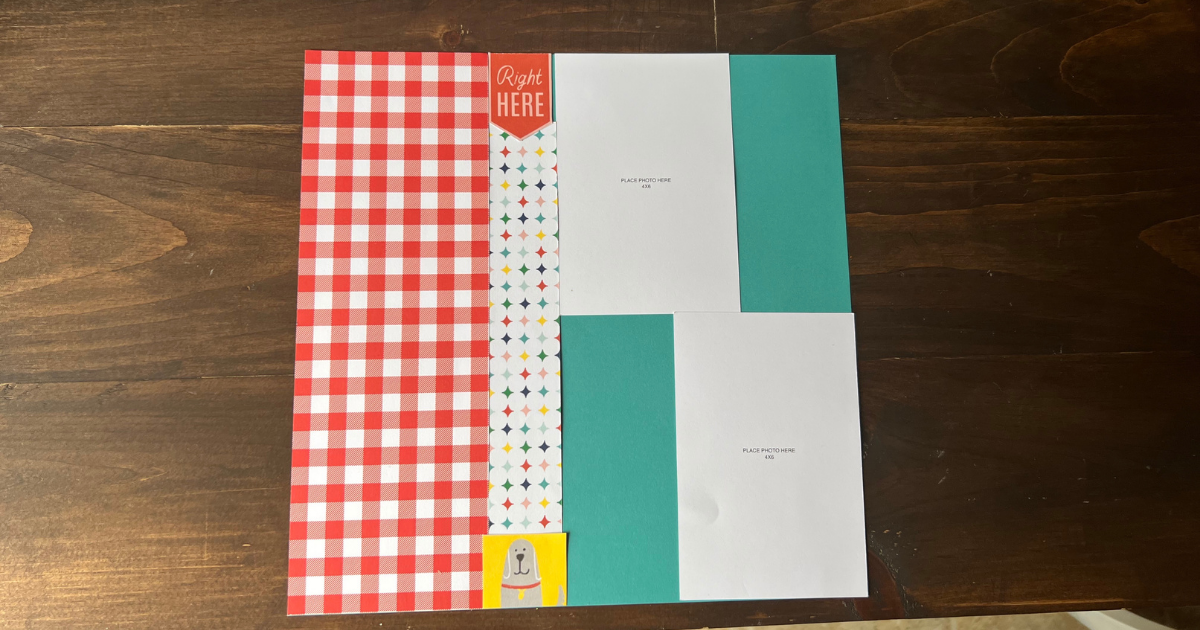 Step 4:
The final step is to decorate the page. Using patterned paper, card stock and die cuts, I created a few scrapbook cards for this quick scrapbook page. An examples of one is the adventure die cut on top of the card stock.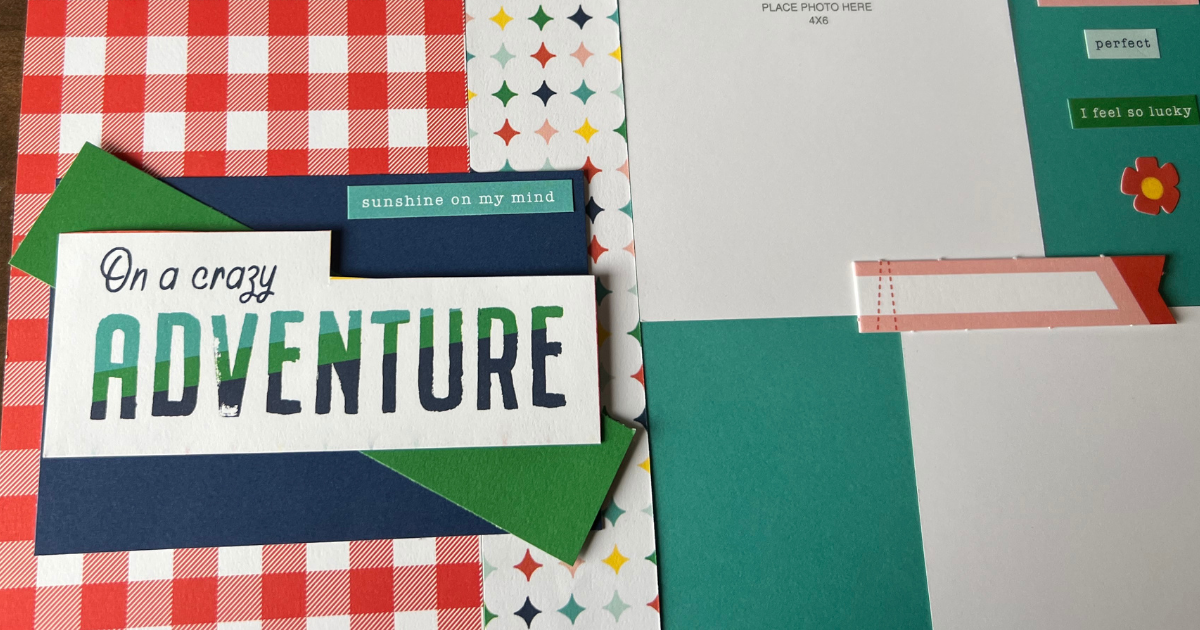 Then add on die cuts and stickers to finish off the page. 
I love how quick and fast this page was to make. Another great thing is that it used up a lot of scrap paper pieces that I had.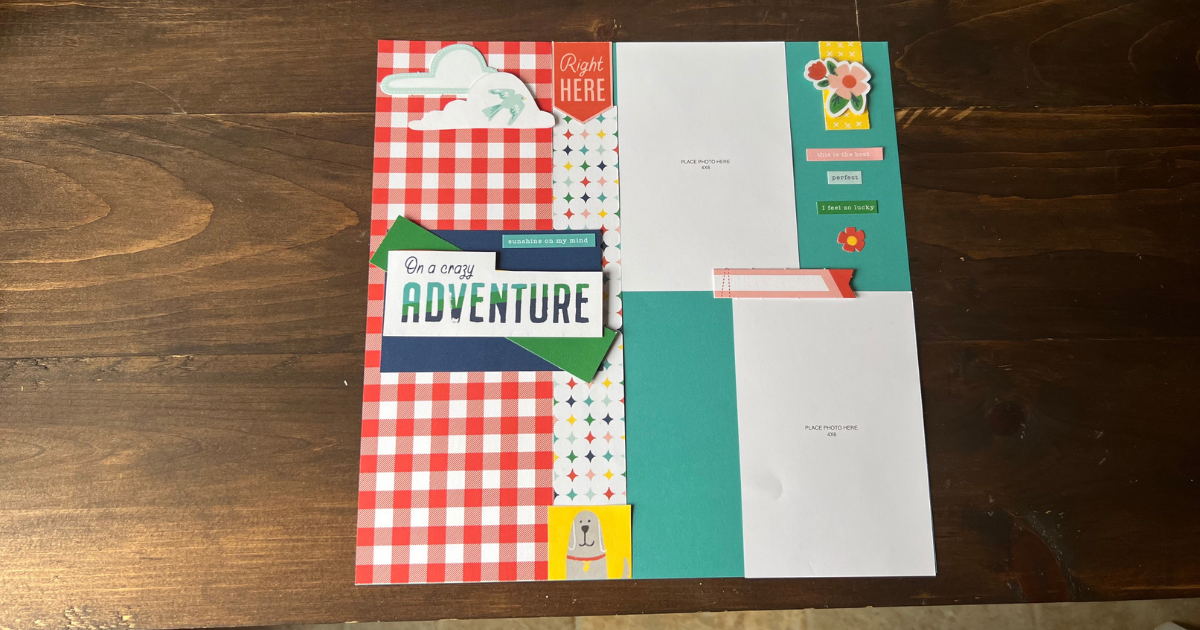 To make your own quick scrapbook page, download or print the scrapbook template. All the paper sizes are on the template for you so all you have to do is cut your paper and put the scrapbook layout together. 
Here are some more free scrapbook templates for you: 
Easy Scrapbook Layout to Make in 15 Minutes
How To Make a Beginner Scrapbook Layout
Quick and Easy Scrapbook Layout