Quick and Easy Scrapbook Layout for Your Photos & Memories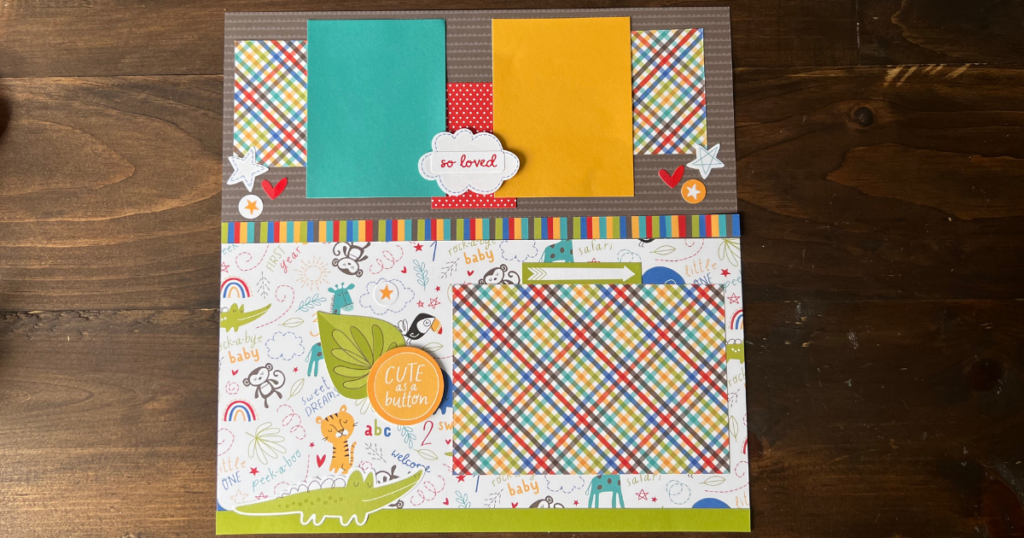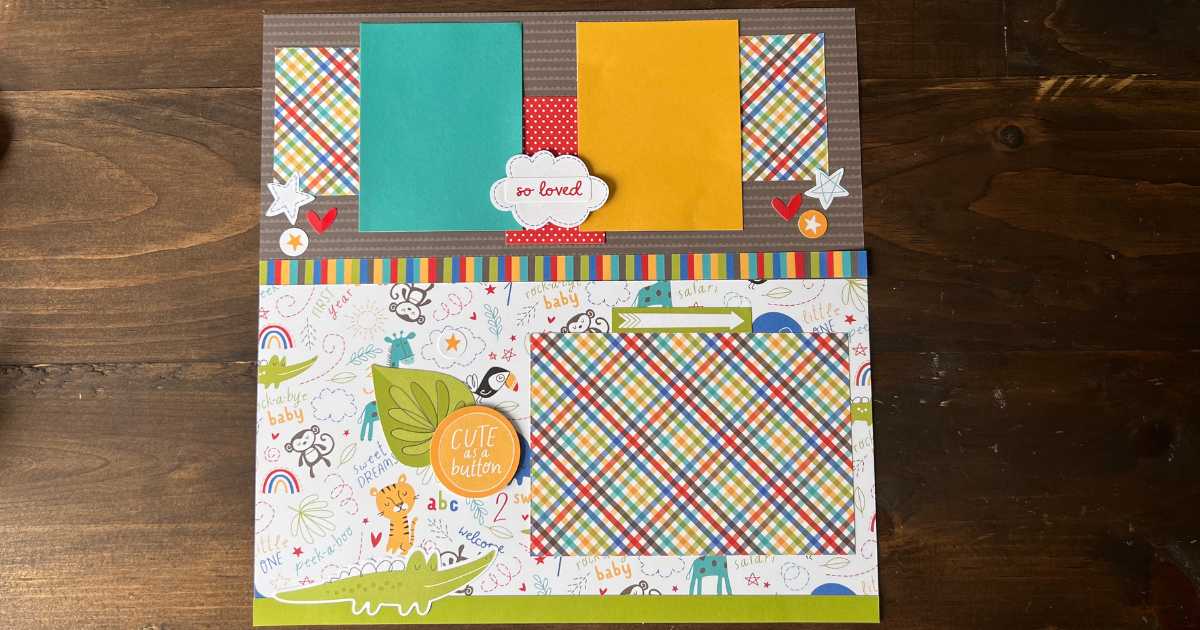 As a Close To My Heart Maker, I'm an independent consultant and may earn a commission when you buy products through my links and my shop (at no cost to you). All thougths and opinions of the products are my own.
Who wants to make a page layout that is cute, colorful and fun? Then you are in the right place because I have an easy scrapbook layout for you. I was doing some spring cleaning of my scrapbook supplies because I have so many bits and pieces that I'm tired of looking through them all. It's time to start using them up.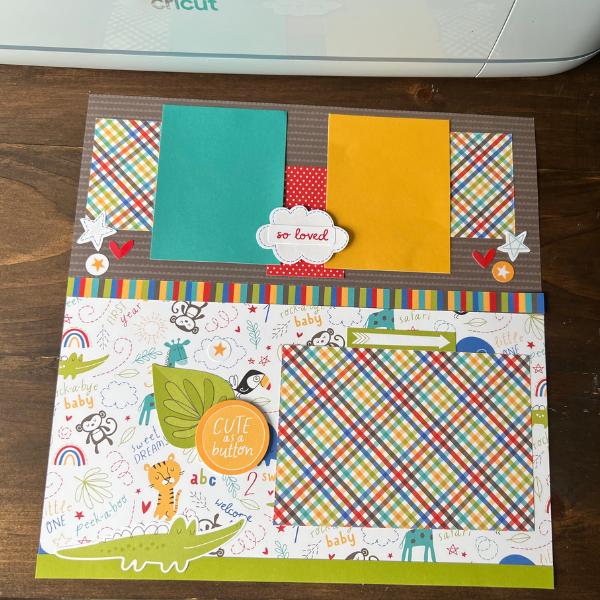 I used some of this paper collection to create 3 kids scrapbook pages because I can never find any cute pages for kids so I designed some. The few pages I didn't use are very baby themed and I can use them now. My sister completely surprised me last summer that she was pregnant and I'm creating pages for when I get to meet my brand new nephew. Unfortunately we live far apart so I haven't met him yet, but I can't wait for Easter. 
As part of my beginner scrapbook tutorials, I'm sharing another simple page layout with a template to follow. When I started scrapbooking I would have loved to have templates like this. All you need is paper, a paper trimmer and glue to get started. The measurements for all of the pieces are on the template that can be found at the end this post. Here are the other beginner scrapbook tutorials for easy scrapbook layouts: layout #1  and layout #2.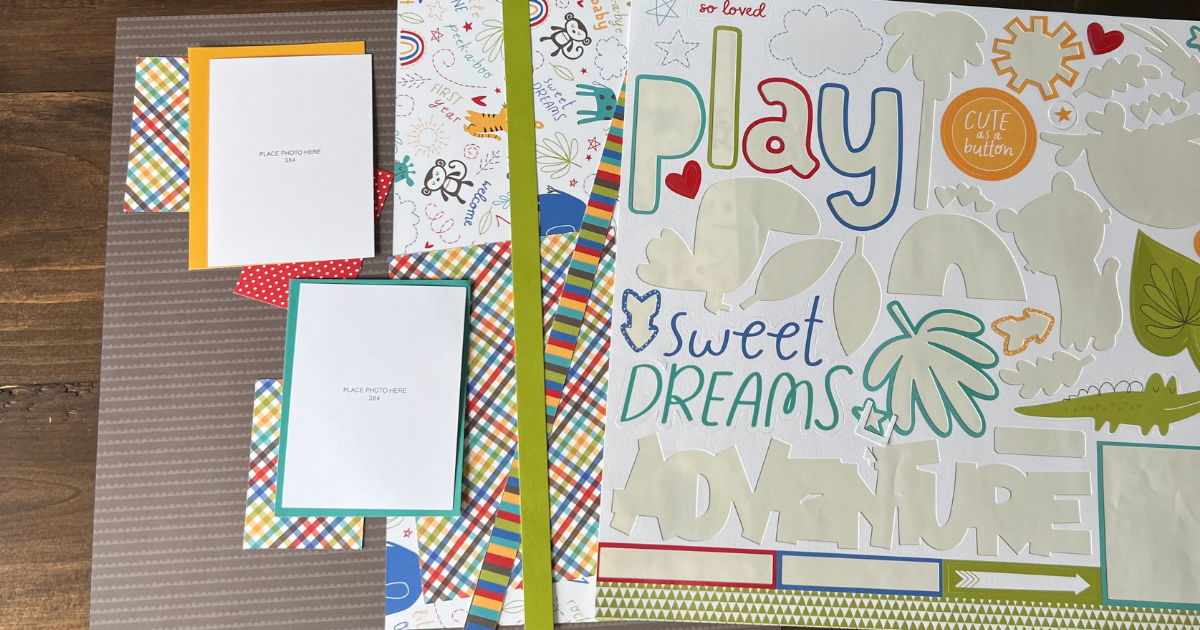 Supplies for Scrapbook Page
Card Stock 
Patterned Paper 
Paper Trimmer
Glue
3D Foam Dots 
Easy Scrapbook Layout

 
For the base of this page you can choose to use card stock or a patterned scrapbook paper. My base is a patterned scrapbook paper with a simple line pattern on it. Using paper from the same collection will make matching the patterned papers very easy for this layout. 
Choose a patterned paper (or card stock) for the large rectangle at the bottom.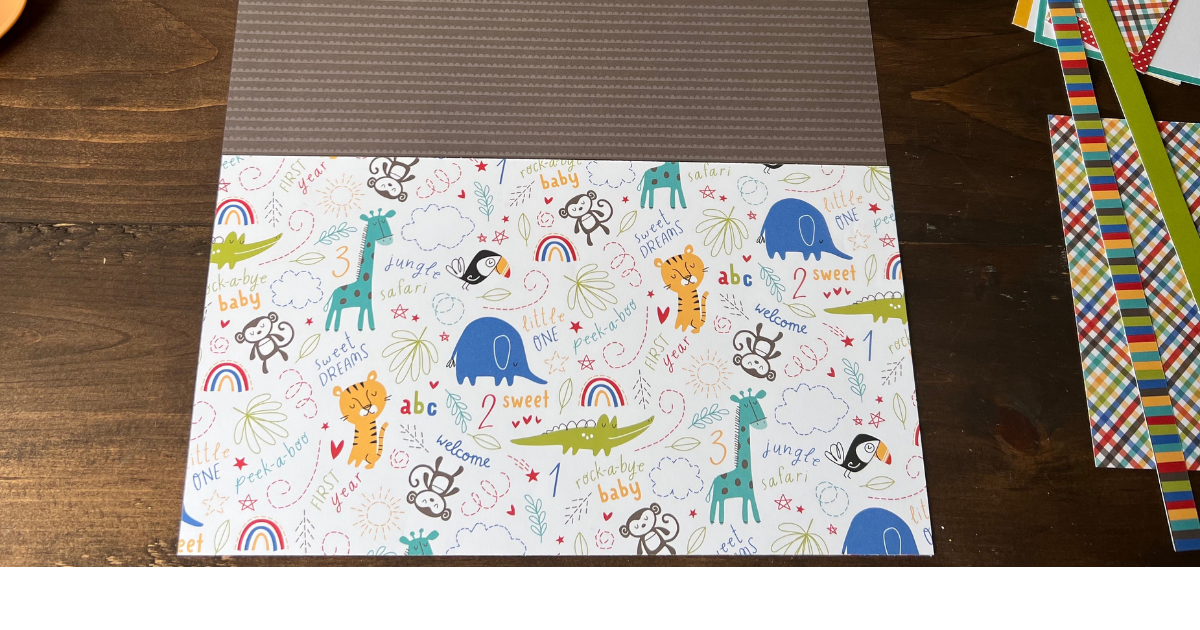 Add a zip strip at the top and bottom of the rectangle. Close To My Heart paper has a zip strip (.5×12) at the top of the patterned paper that matches the collection. They are great for page layouts and can be used so many different ways.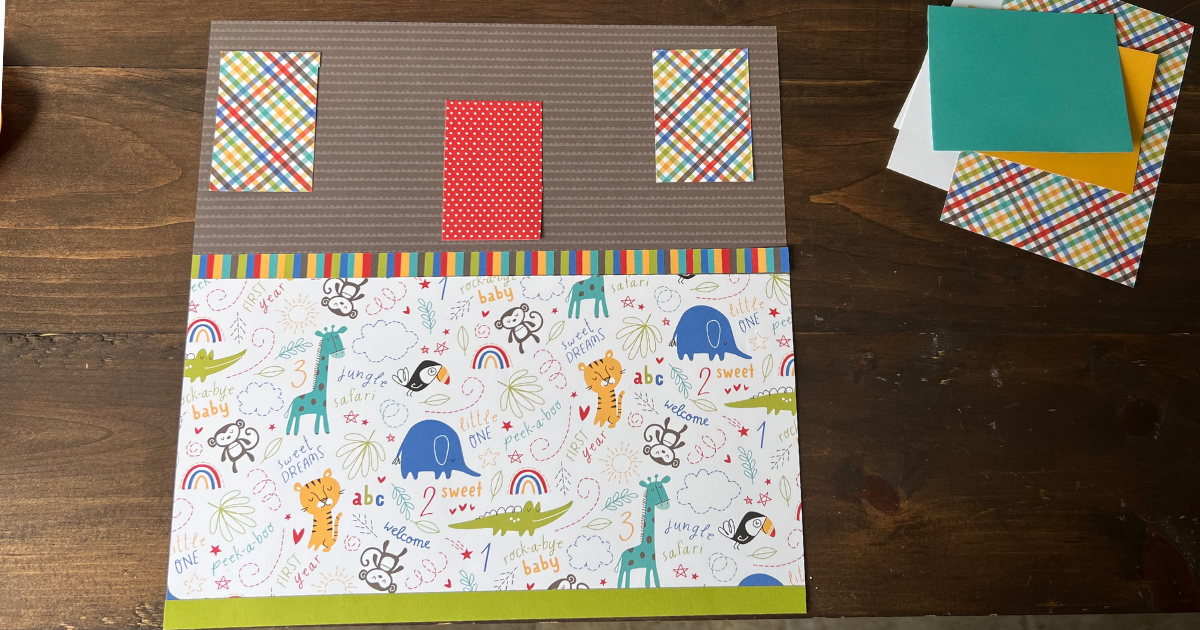 At the top create three small rectangles with patterned paper. The card stock photo mats will overlap these a little bit. 
I'm the type of person who likes to "eyeball" all of my designs and I go by look not measurements.  I did a lot of moving and looking before deciding on how I wanted them placed. Once I liked the look of it, I glued them in place.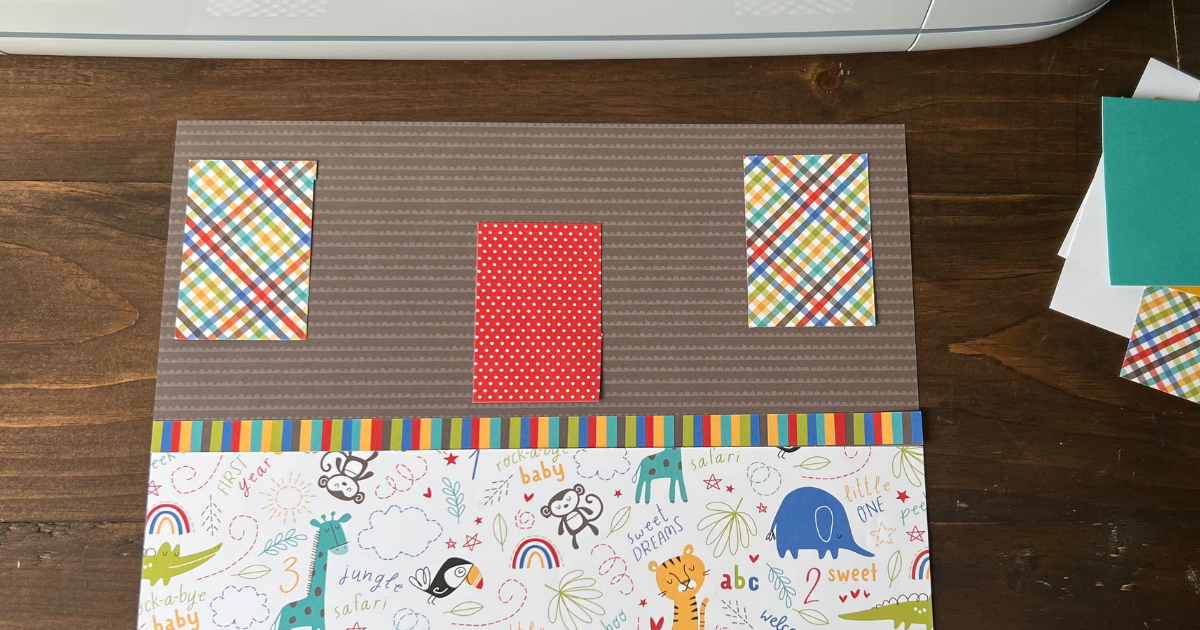 Cut two photo mats in card stock for the top of the page and one patterned paper photo mat for the large rectangle. This easy scrapbook layout holds one 4×6 and two 3×4 photos.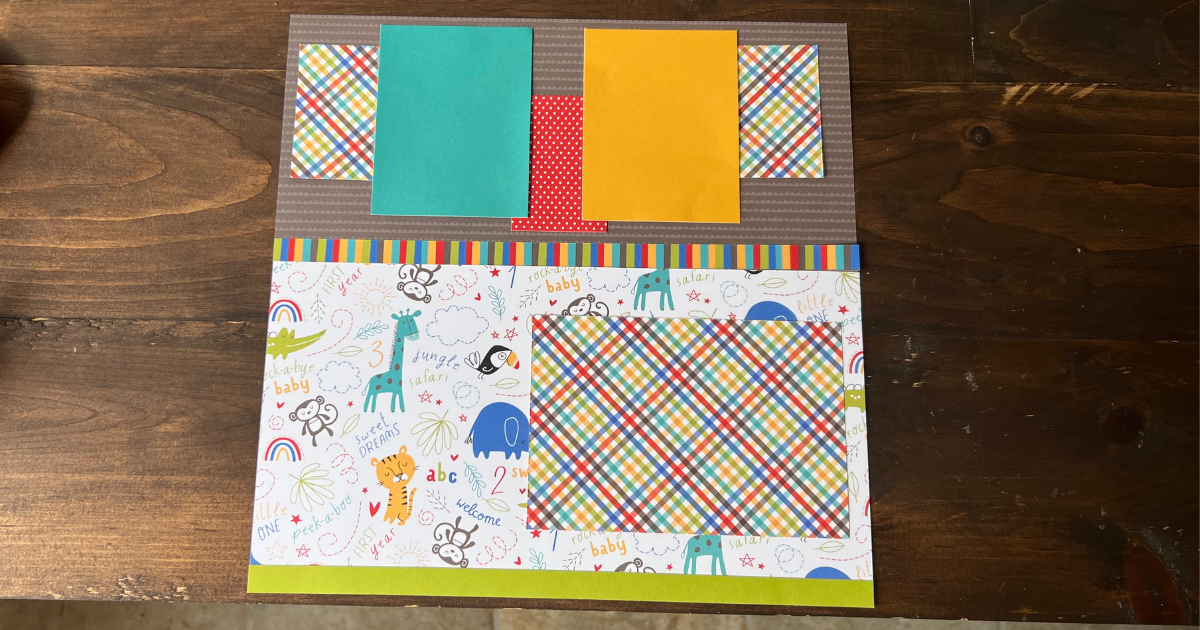 After creating the page layout design, it's time to add photos and decorate!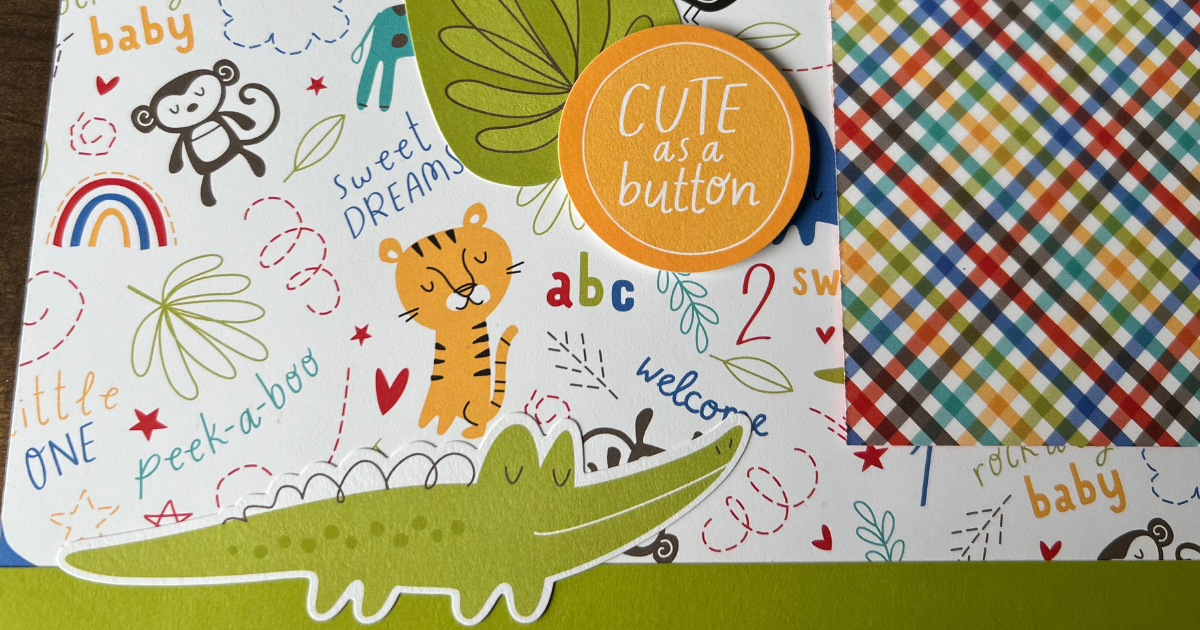 One easy way to decorate a scrapbook page is to overlap stickers on top of each other and use 3D foam tape for depth.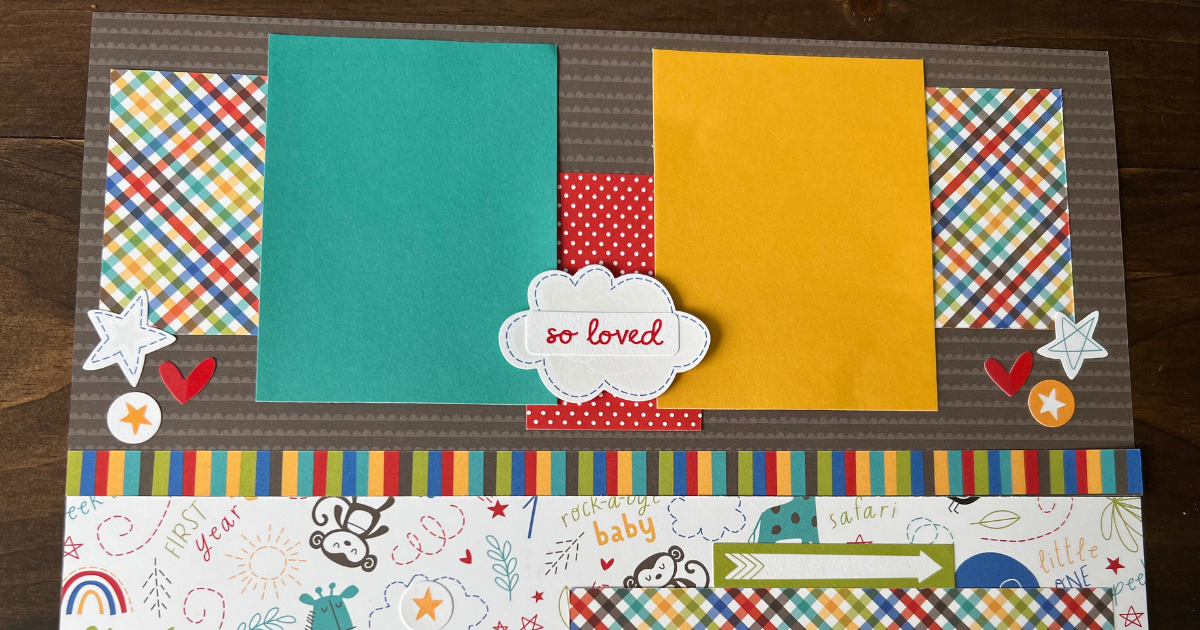 I can't wait to fill this with cute pictures of my newest nephew. My kids are so excited to meet him. Just click on the free scrapbook template layout, download/print it and use it to create this basic and cute layout.