DIY 4th of July Cricut Craft (Perfect Party Table Decor)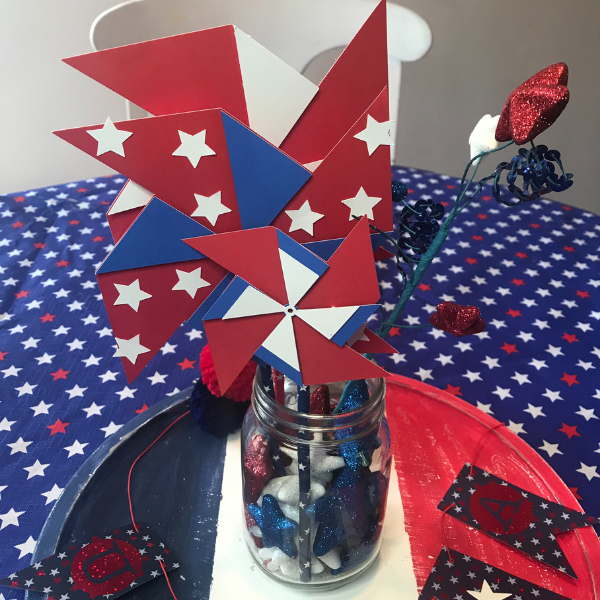 Note: As an Amazon Associate, I earn from qualifying purchases. If you click on a link from Amazon or another of my advertising affliates, I will earn a small commission at no additional cost to you. Please see my full disclosure policy here.
Pinwheels and summertime are something I have enjoyed together since I was a kid. I wanted to make a pinwheel patriotic centerpiece for my table, but using real pinwheels was out of the question. My kids love pinwheels and would have just taken them. I could hear their little voices saying "sorry mama." Can anyone else relate to that? I also wanted it to match my other Cricut created 4th of July decor. That's the best thing about making a 4th of July Cricut craft is that you can make it exactly how you want it. This Cricut pinwheel is super easy and all you need is some card stock and paper straws.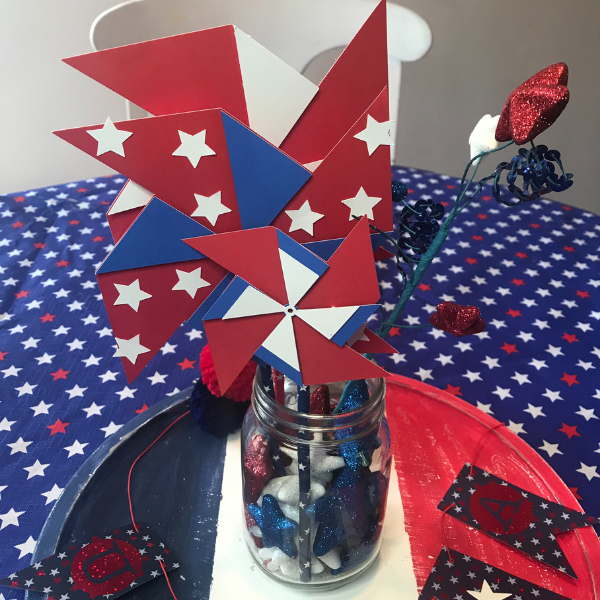 Cricut Pinwheel
I'm always using my Close To My Heart Card Stock and Cricut to make scrapbook pages, but there is so much more you can do with both of those. I'm finally bringing you a DIY paper craft that makes great table decor. If you love paper crafting with your Cricut, you have to try the Close To My Heart Card stock. The card stock is super smooth, is two color toned (the actual shade and one lighter) and the Cricut cuts it with ease. No more scrunched up paper, ripped paper or paper that looks like it was eaten. You know what I'm talking about. I've seen it all with other paper, but not anymore because I only use the CTMH card stock now.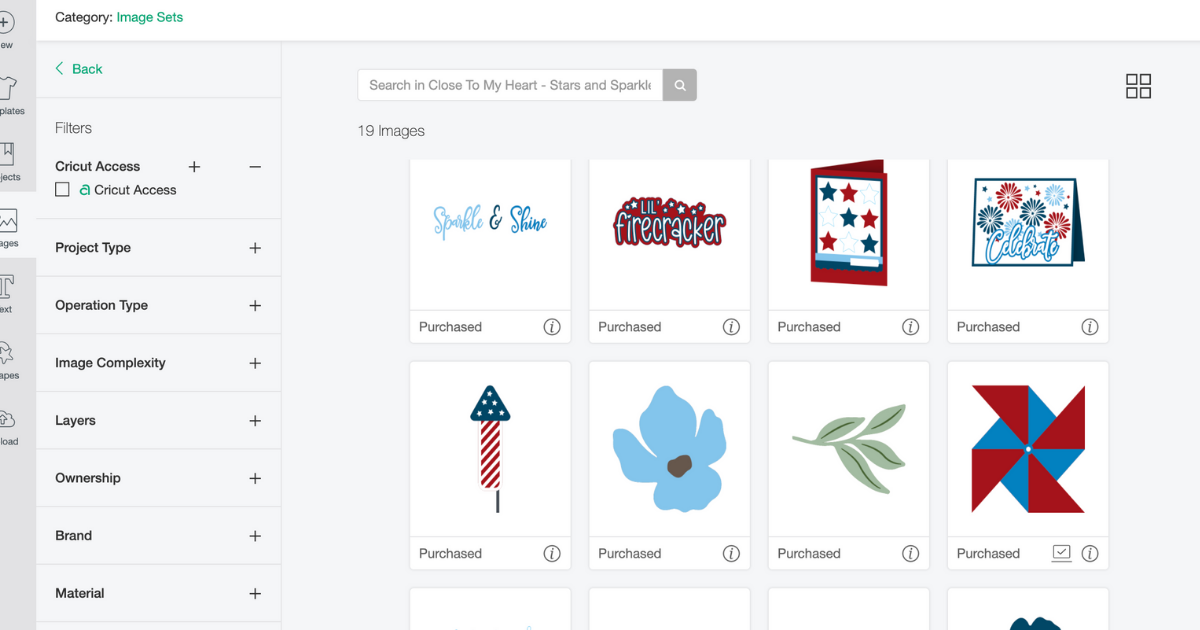 Close to my heart and Cricut have cute image bundles and the newest one is Stars and Sparklers. It has a really simple pinwheel design that I will be using today. The screenshot is just a few of the svg available in the set.  I created this patriotic scrapbook page with the scrapbook template in the image set. Remember if you are a Cricut Access member you will get a 10% discount off of all sets.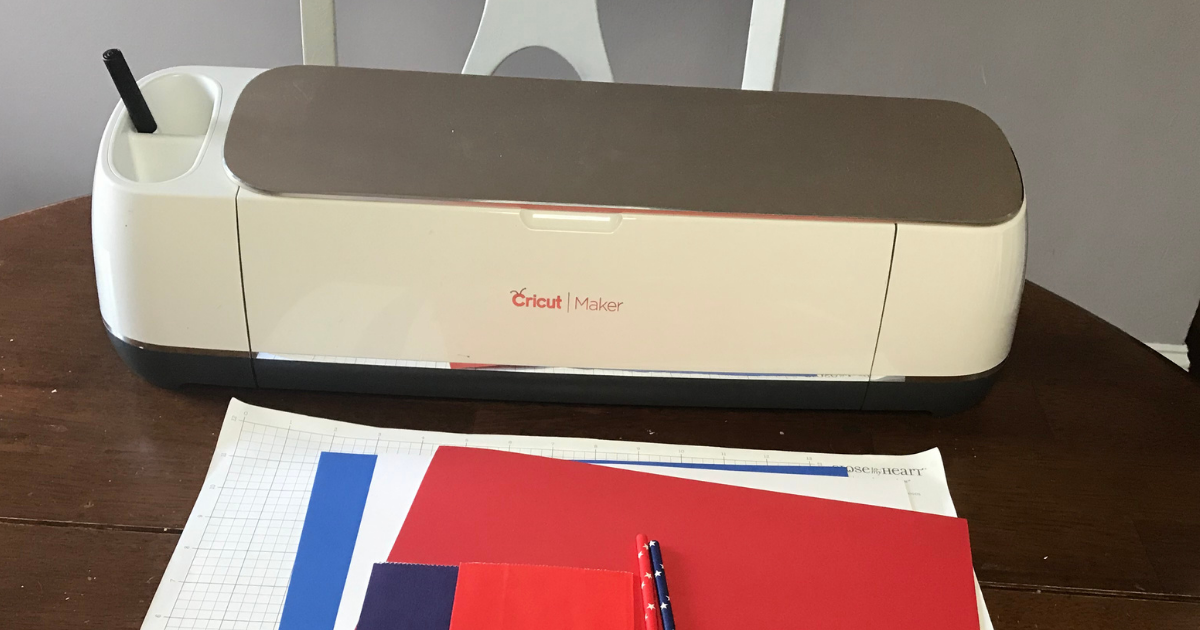 Materials for 4th of July Cricut Craft Idea
Red, White and Blue Card Stock
Paper Straws
Glue 
Cricut Machine
4th of July Cricut Craft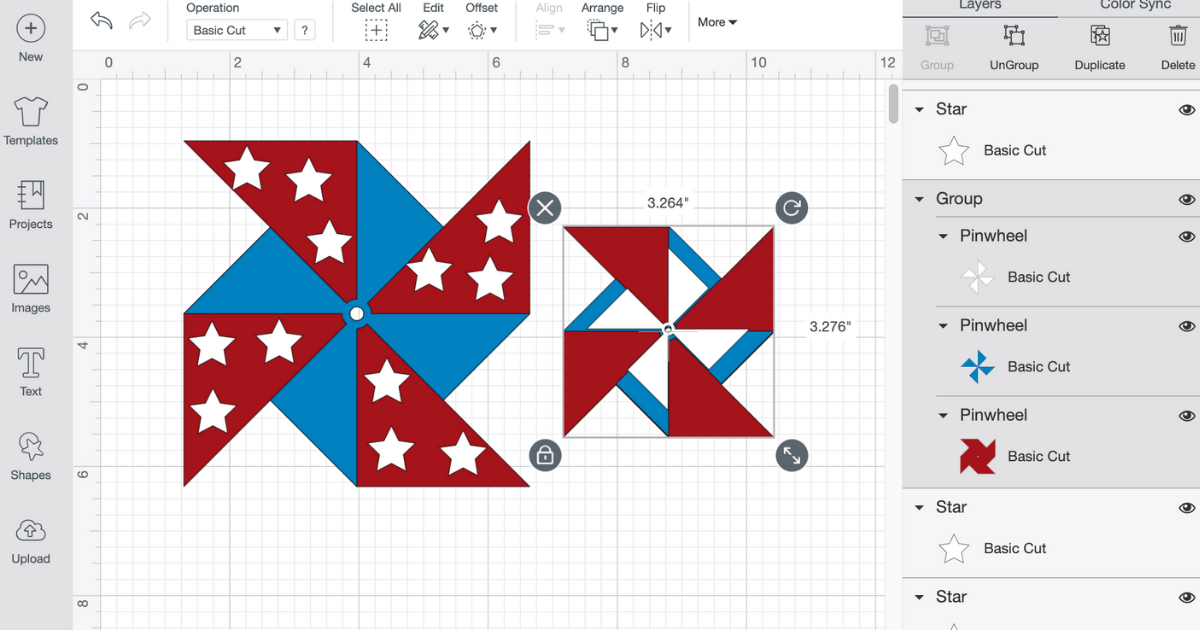 Here is the pinwheel image in Cricut Design Space. To give this Cricut craft a patriotic look, I chose red and blue card stock to create my pinwheels. For an added touch, I created some small white stars to decorate one of them. I just wanted them to be plain red, white and blue card stock, but decorative paper would work too.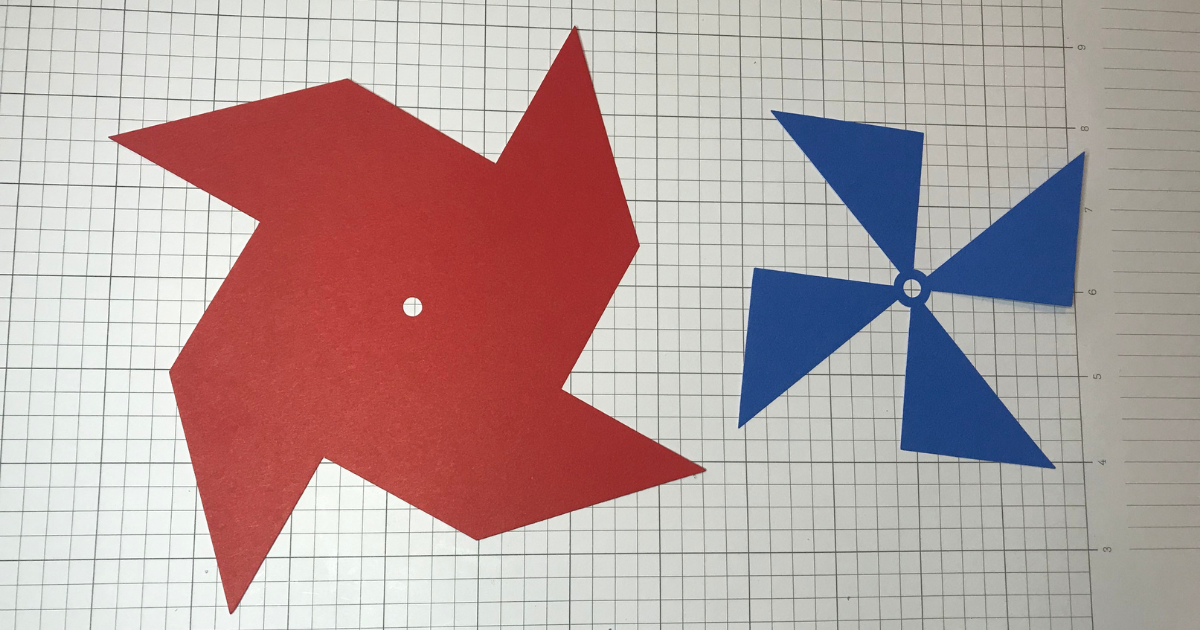 My large pinwheels are about 5 inches and the smaller pinwheel is about 3 inches. For the small pinwheel, I had to ungroup the image and duplicate the smaller piece of the pinwheel to create the 3rd layer. Make the smaller piece fit on top of the medium piece and change the image color to white.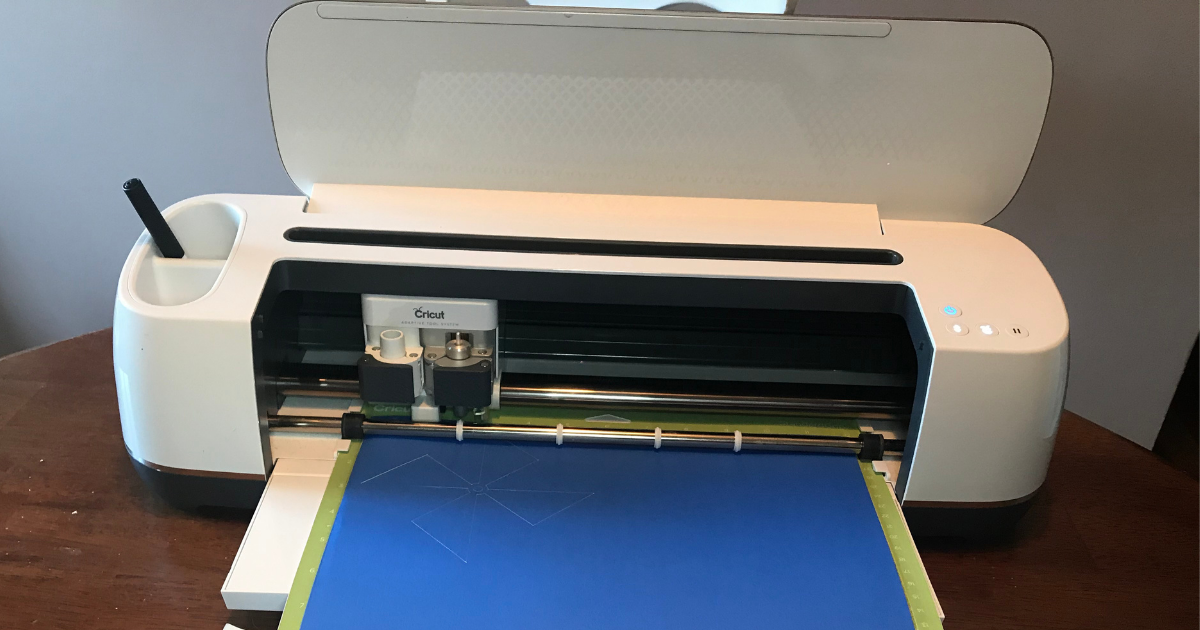 Once the pinwheels are the correct size, follow the instructions in Design Space to cut the pinwheels. Use either an older green mat or the blue light grip mat for the card stock. 
Putting the Patriotic Cricut Craft Together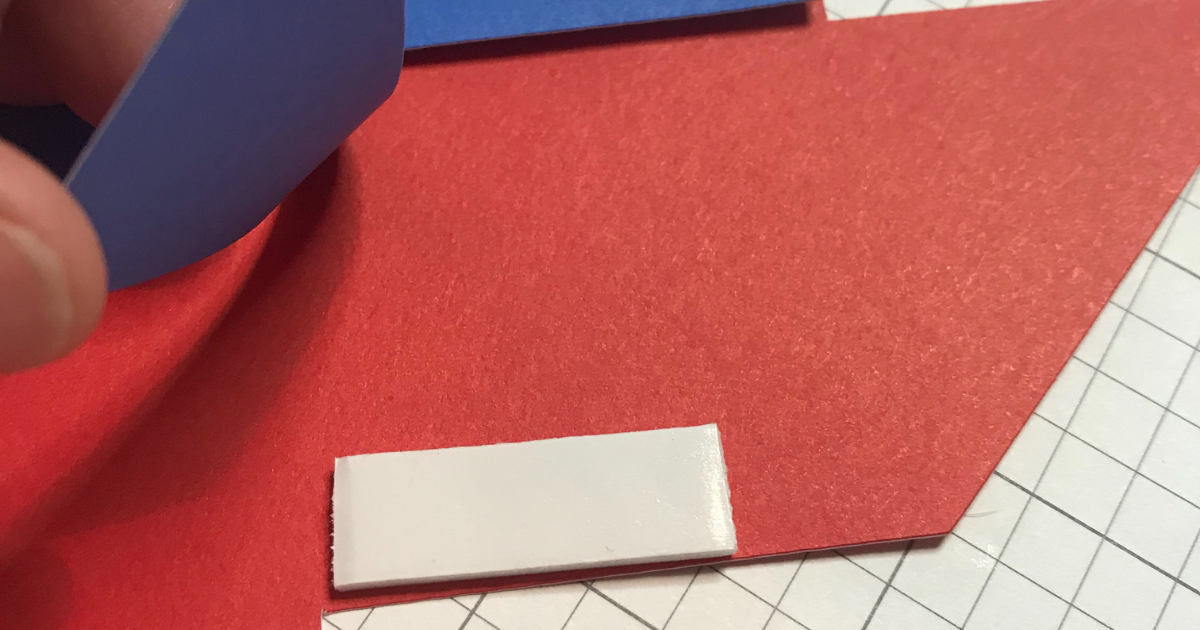 To put the pinwheels together, use 3D foam tape to attach the inside of the pinwheel to the larger piece of the pinwheel. For the smaller pinwheel, use glue to attach the small and medium pieces and the 3D foam tape to attach them to the larger piece. 
Use glue dots to attach the straws to the back of the pinwheel. Cut about an inch off of a paper straw for the smallest pinwheel. My original plan was to use the red and blue paper bags to put the pinwheels in for a fun Cricut 4th of July party idea.  However no matter what I did the bag just kept falling over.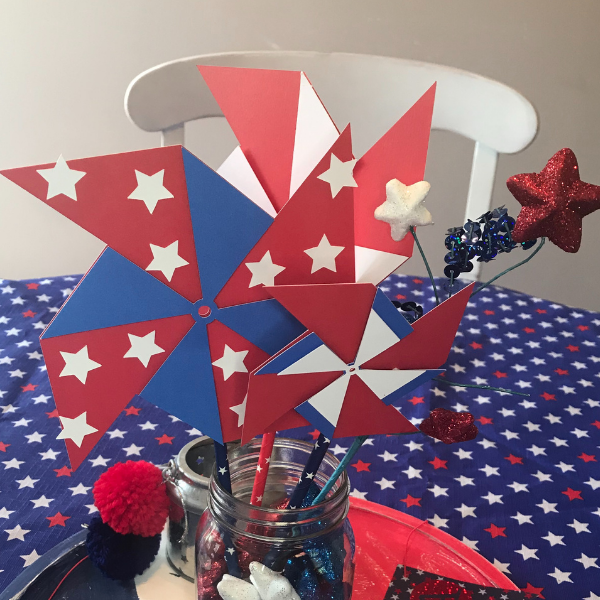 Sometimes you just have to go a different path. The mason jar and sparkly 4th of July stars were perfect to finish the table decor idea. Place the paper straws where you want them, then fill the jar with the glittery stars and add the decorative patriotic pick.