Fall Scrapbook Page SVG- The Quickest Way to Make a Fall Page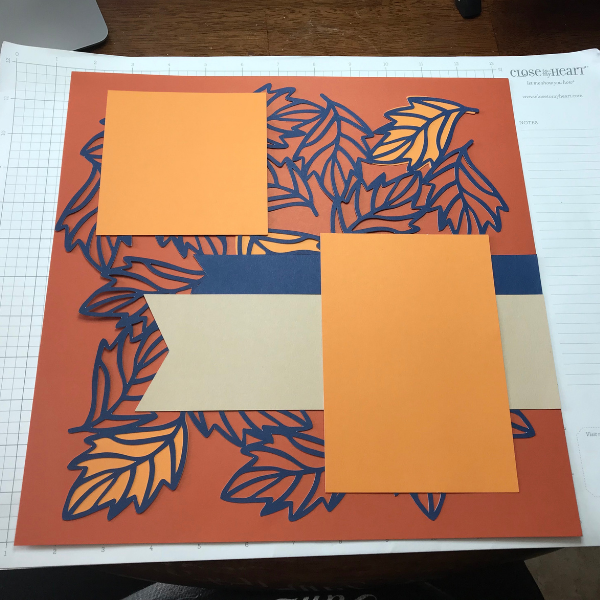 As a Close To My Heart Maker, I'm an independent consultant and may earn a commission when you buy products through my links and my shop (at no cost to you). All thougths and opinions of the products are my own.
Pumpkin spice and everything nice that's what fall is made of! Even if you don't like a pumpkin spice latte, you are going to love this pumpkin spice fall svg set from Close To My Heart. I've already made a fall sign craft with these svg and they are so cute. These fall svgs are full of warm, cozy fall vibes. Along with several single svg images for fall and a fall card, there is a double page 12×12 layout. Here is all about the fall scrapbook page svg.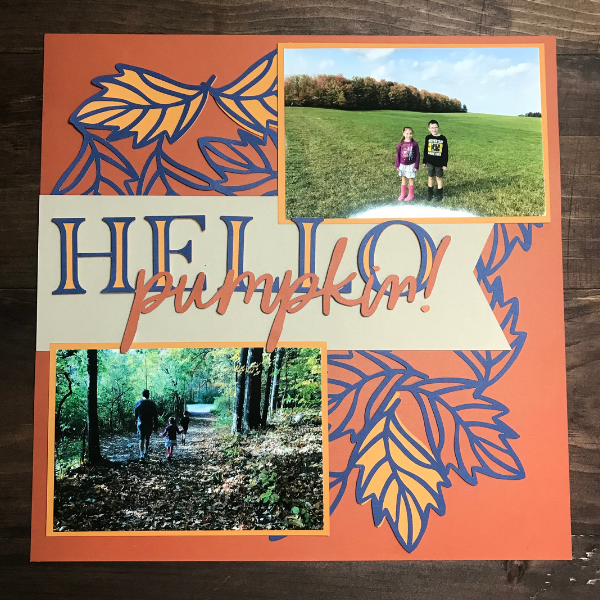 As far as a scrapbook page svgs go this one is super easy to cut and assemble. It has a few basic pieces and the svgs are so cute. 
Go here to purchase the pumpkin spice digital art collection.  
After purchasing, click digital library. The digital library will show all the digital images you have purchased and click download.
One cool thing about CTMH scrapbook svg and collections, is that the SVG's will use the colors of the CTMH card stock that match that collection of paper. Also I highly recommend the CTMH card stock for cutting with your Cricut machine. I can't speak for other cutting machines, but it cuts like butter and each cut is so smooth. I no longer waste card stock with bad cuts or tears anymore. I've never had an issue with CTMH card stock, even with intricate cuts. I love this stuff!
If you are like me and love scrapbooking with your Cricut, check out the Complete Creativity set and all my Cricut Scrapbooking Projects.
How to Upload Fall Scrapbooking SVG Files to Cricut Design Space
I'm familiar with Cricut Design Space, but not other cutting machines software. In Cricut Design space, open a new project and click upload. You will have to upload each image one at a time. My tip is to upload all the images at once, so the whole collection is in your library. 
Once the images are uploaded, click on upload and click on the Hello Pumpkin Spice Scrapbook Layout and insert the image. 
Isn't this page adorable? The leaf overlay is just beautiful. To get started, hide the base layer because you don't need to cut that one. I used paprika as my base. It's a personal choice, but I hide the white photo place card holders too. The pumpkin spice scrapbook page holds one 4×4 photo and 3 4×6 photos. 
Click Make It and cut all the images to create the fall scrapbook page. For cutting card stock with your Cricut Maker 3 or other Cricut cutting machine, use an older standard mat (the green one) that's not super sticky or a light grip mat (the blue one).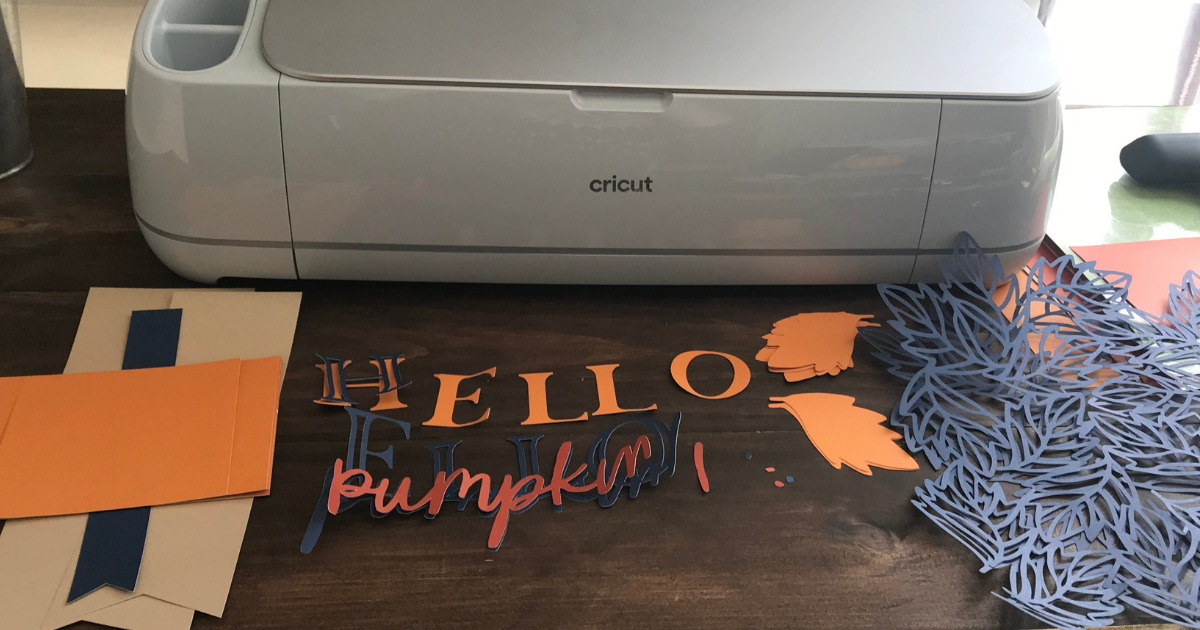 I chose to use colors very similar to the colors in the scrapbook svg because it really matched my pictures well that I was going to use for it. My daughters nickname is pumpkin and I can't wait to use this "Hello Pumpkin" svg on a page for her. It's going to be so cute!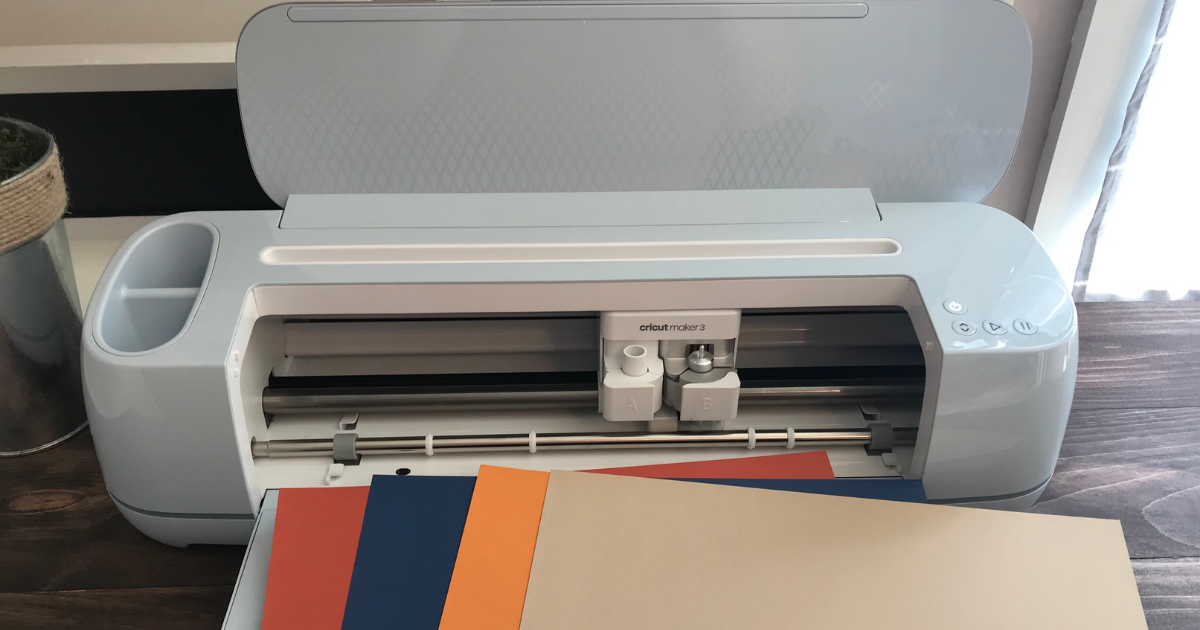 Card stock Used in Fall Scrapbook Page
Paprika
Almond
Nectarine
Sapphire 
Fall Scrapbook Page SVG- Putting it Together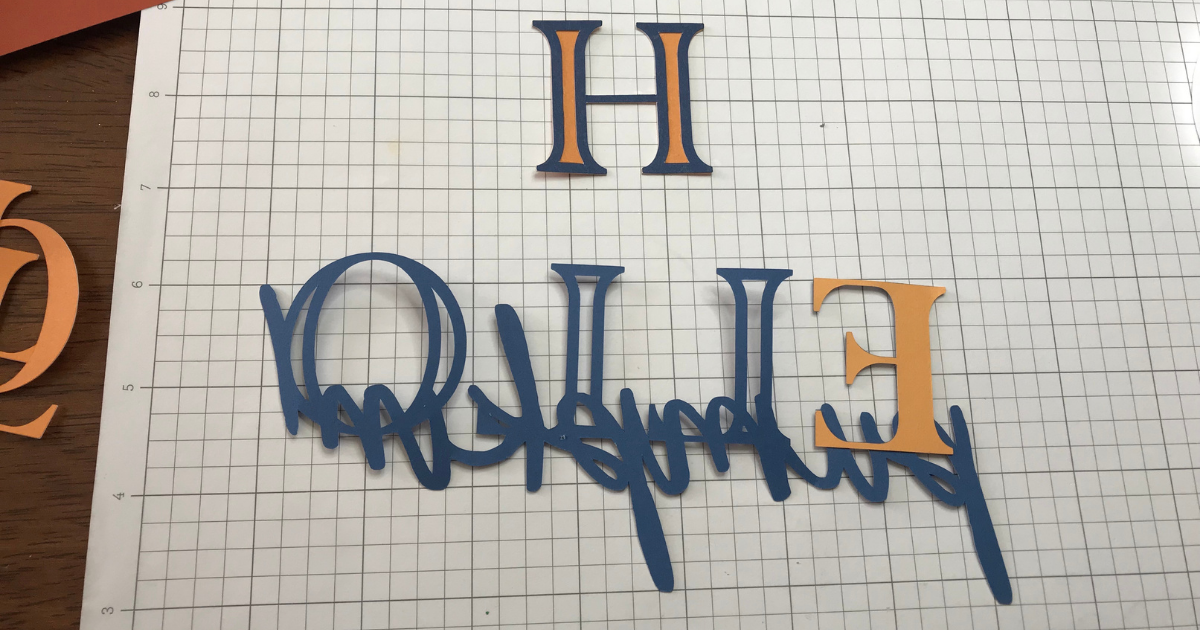 When all the pieces are cut, it's time to start glueing and creating the page. As far as svg scrapbook pages go this one only has 5 steps to glue the page together and it's super easy. I started with the hello pumpkin because it had a couple layers to glue and then I set it aside to start working on the pages.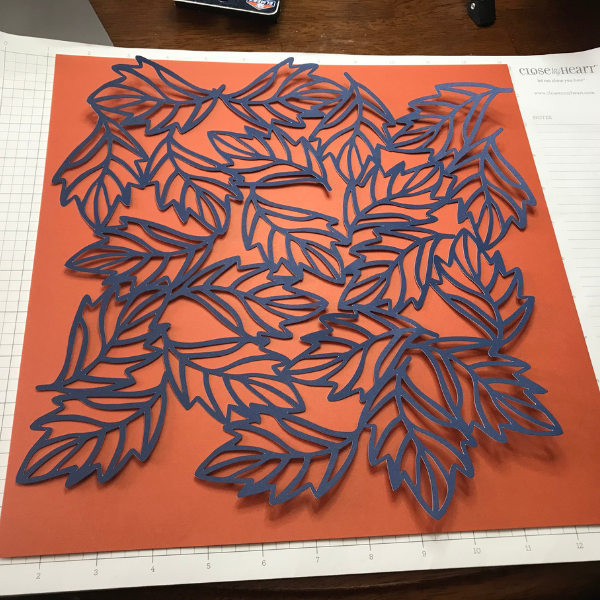 Start with your base page of paprika and the first piece to glue is the leaves overlay in sapphire. On one page I lightly glued the leaf overlay onto the base paper and slid the leaves under the overlay. Then on the next page I glued the leaves to the back of the overlay and then glued it to the base page. I thought one way would be easier than the other, but both methods were the same. The leaves are cut in nectarine card stock.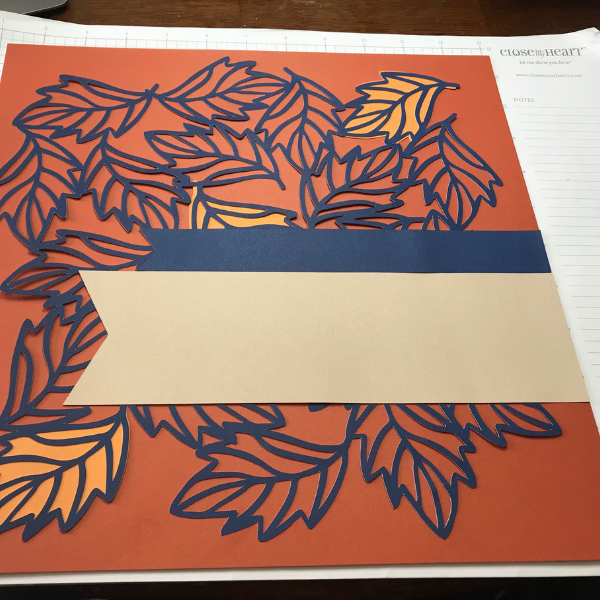 Then for both scrapbook pages, glue the banners down (cut in almond and sapphire) and then add the photo mats in nectarine.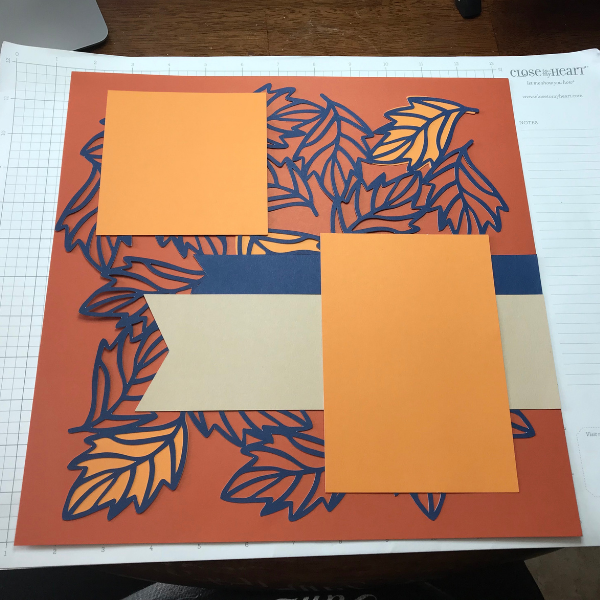 Lastly add the hello pumpkin title to the left side page and add your photos.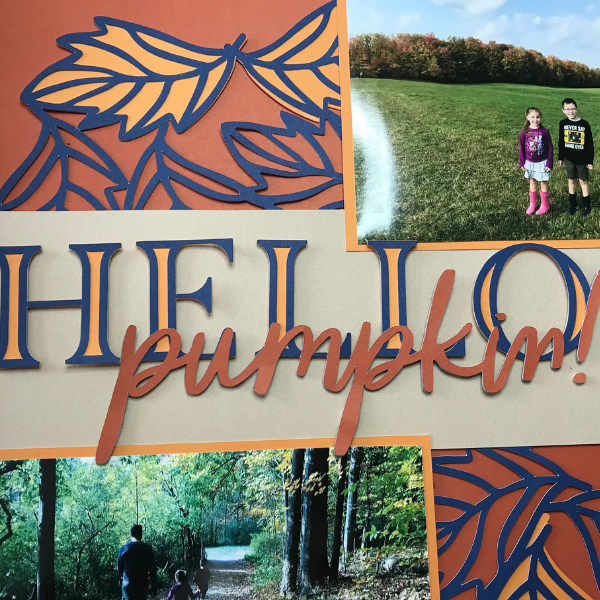 Fall Scrapbook Page
Your new fall scrapbook page is ready! This svg cut file for scrapbooking makes a beautiful double page layout with the leaf overlay and a cute title. Remember that these cut files can be resized, reused, and recreated to make more fall scrapbook pages. Don't forget about all the other svg cut files in the Pumpkin Spice collection that you can use for scrapbooking.