5 Easter Scrapbook Page Ideas (with Double Page Layouts)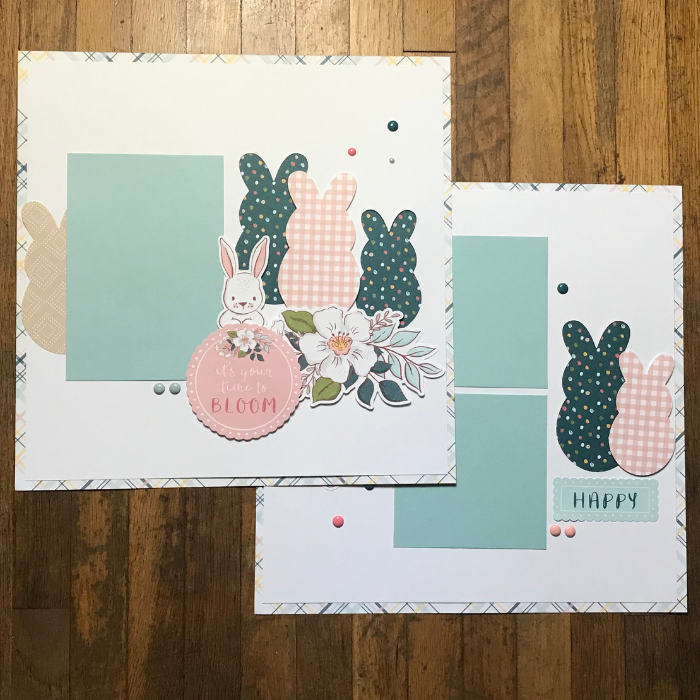 As a Close To My Heart Maker, I'm an independent consultant and may earn a commission when you buy products through my links and my shop (at no cost to you). All thougths and opinions of the products are my own.
I know Easter was only a few weeks ago, but it feels like it was months ago. I'm trying a new strategy this year to do my holiday scrapbooking right away after the holiday instead of years later. This way I really remember cute anecdotes and things about the day. I'm super excited about this! To scrapbook the past couple of Easter's, I'm working on several double page layouts. Let's create 5 Easter Scrapbook Page Ideas using one scrapbook paper collection and using several photos of all those adorable Easter memories. 
I hope these scrapbook designs inspire you to create your own wonderful Easter scrapbook pages. Since becoming a Close To My Heart Maker, I've started really making all of my pages match for holidays and special events. This is new to me, but I love how it all looks in my scrapbook. Before I was a Maker, I just used whatever I had, but now I love how orderly and matched my scrapbook is. 
Daisy Meadows Scrapbook Paper for Easter
Finding matching scrapbook paper can take quite a bit of time at the craft store or going through stacks of open stock paper. I've started buying all of my paper from Close To My Heart because it all matches and arrives at your door. It's been great during the pandemic. The Daisy Meadows Collection  has a really pretty color palette of pinks, yellows and blues. Sometimes Easter paper can be too pink (for pictures of my son), but this paper is perfect because of the colors. The paper has a spring flair to it too so you can use it for more than just Easter.
Using all the same paper collection also makes creating pages really easy too. You can easily take the scrap paper and make new pages with it in less than 15 minutes. That's how I made this double page layout for Easter with the Daisy Meadows Picture My Life Cards. I love using these in my scrapbook pages because they are so easy to create pages with, it's my scrapbook secret. The picture my life cards come in a variety of collections and make quick and easy pages. Another advantage is you can use quite a few photos on the these layouts. They are perfect for holidays and birthdays. 
5 Easter Scrapbook Page Ideas (with Double Page Layouts)
Easter Scrapbook Design with Picture My Life Cards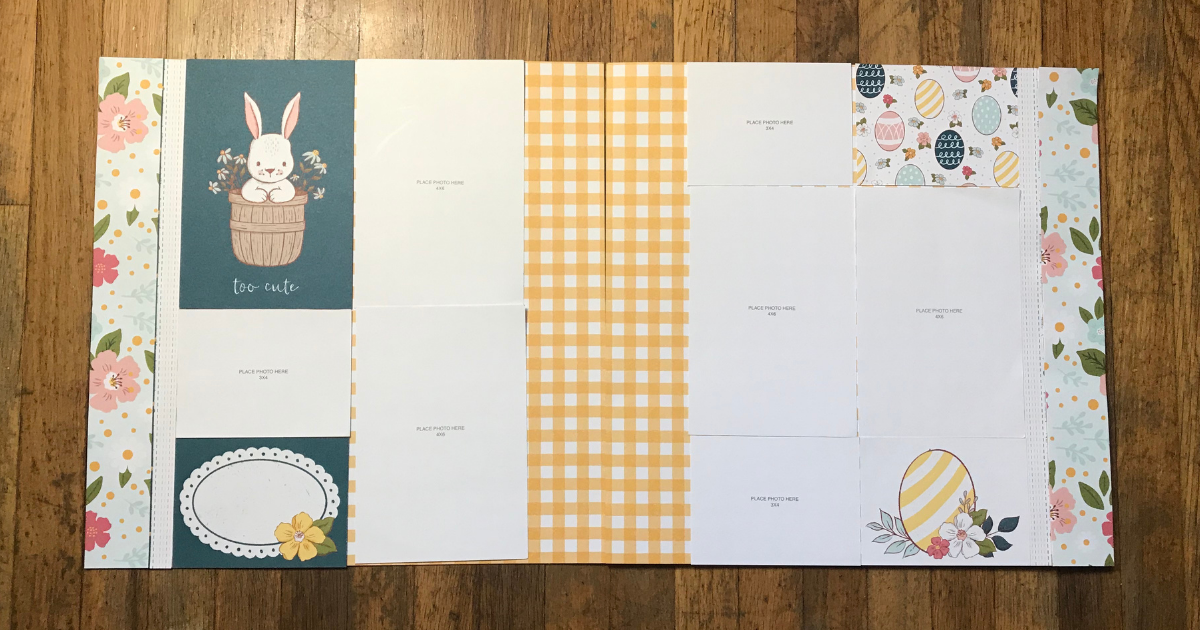 Here are 3 double page layouts created with the Daisy Meadows Scrapbook Workshop Kit. I love using kits to scrapbook with because instead of thinking thinking thinking about layout and design, I just get to create. When I was introduced to the Close To My Heart cut above layouts, I fell in love. I was able to complete so many scrapbook pages in a short amount of time that and get caught up on my scrapbooking . The kits also come in scrapbook subscriptions which arrive monthly and is also perfect for busy scrapbookers. The scrapbook subscription arrives at your door monthly (don't worry, you can cancel at anytime), has the page protectors, the scrapbook paper, die cuts, stickers and the instructions to put it together. Each month is different and again helps you stay on top of your scrapbooking or get caught up (like me). 
Easter Scrapbook Layout #1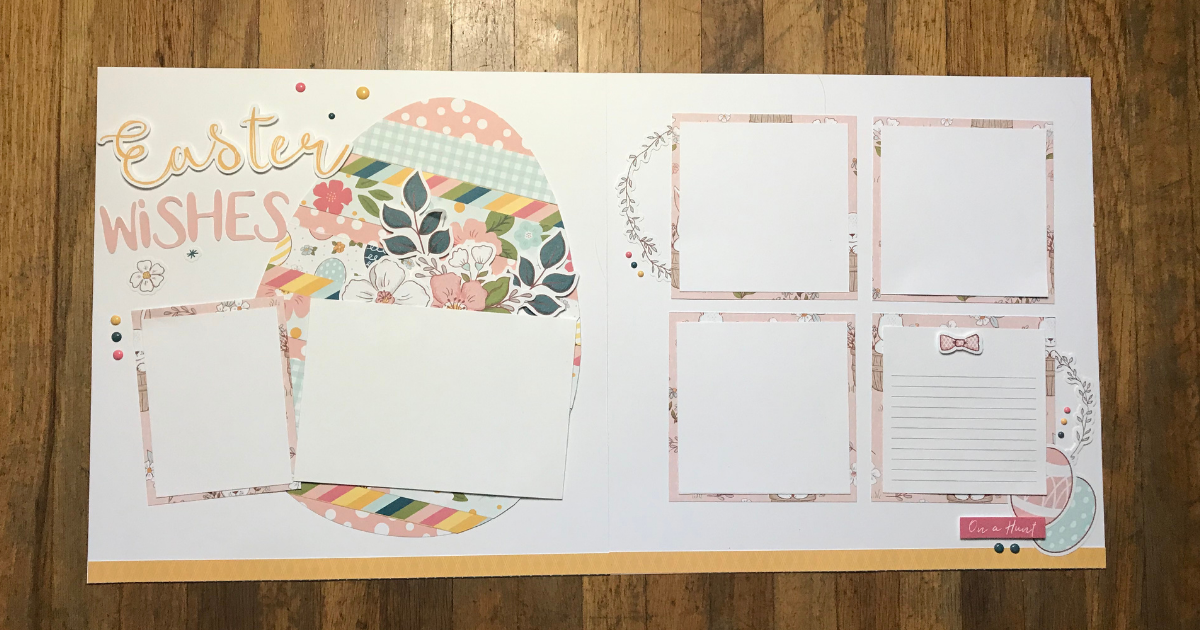 Scrapbook Layout #2
Easter Scrapbook Page #3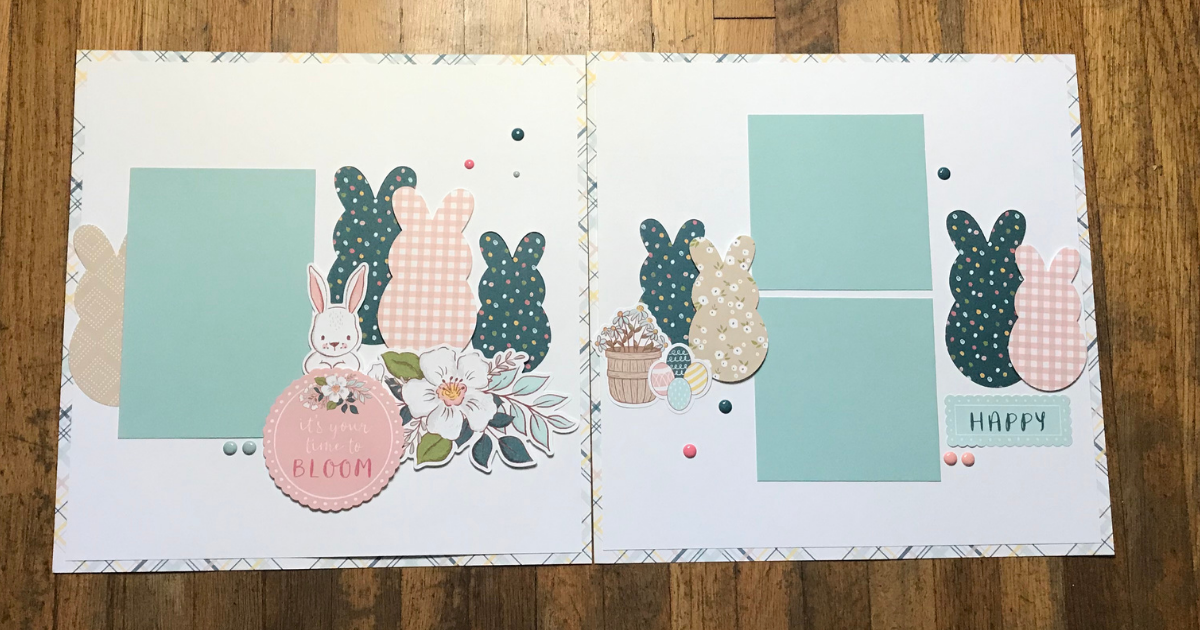 My last layout was created using my Cricut Maker and the Daisy Meadows Cricut collection. The Daisy Meadows collection has all matching images to the stickers and die cuts from the other kits, coordinating card stock  and paper packs. 
The card stock comes in super handy for these layouts and it still all matches. The card stock colors actually match the images in Cricut Design Space, it makes it so easy to create. If you've never made a scrapbook page with your Cricut, here is my step by step tutorial I love creating Cricut scrapbook pages because I can customize them perfectly for the page and there are just so many images you can use. 
Cricut Easter Scrapbook Page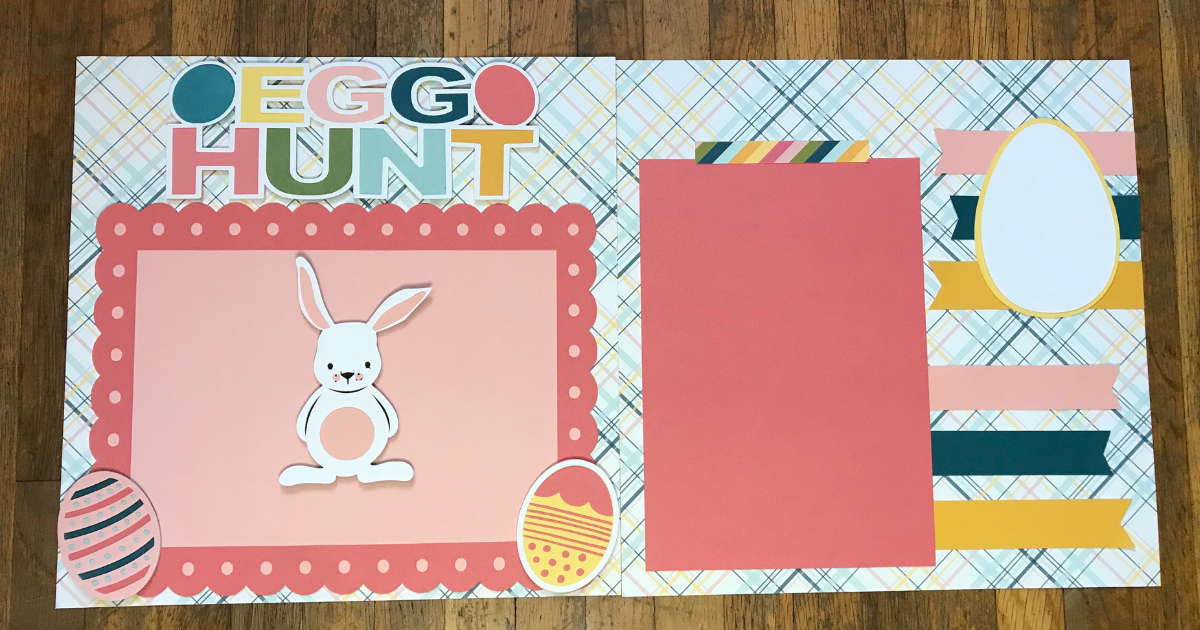 These Easter scrapbook pages are a great start to celebrating your Easter memories and including all of them in your scrapbook. It uses a variety of pretty paper, stickers, journaling and photo sizes.