Simple and Cute Cricut Mother's Day Card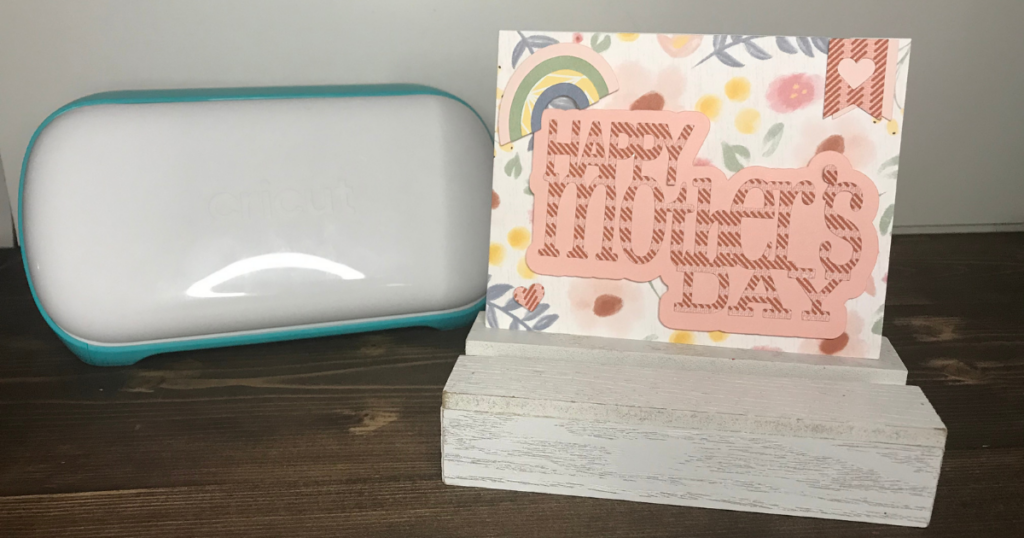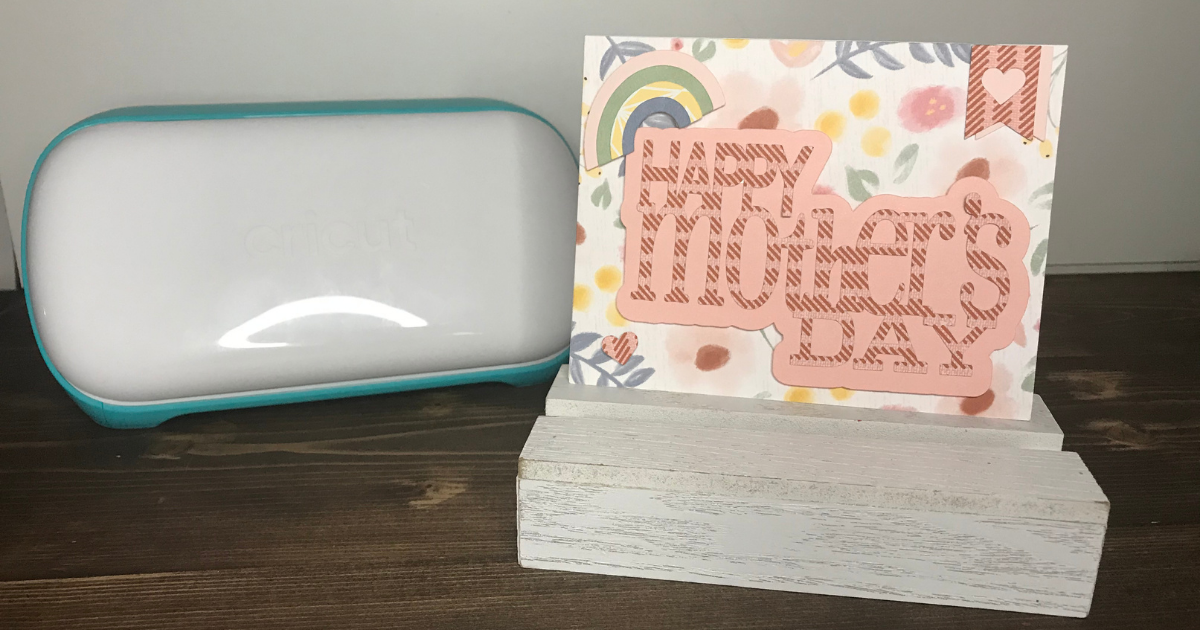 Note: As an Amazon Associate, I earn from qualifying purchases. If you click on a link from Amazon or another of my advertising affliates, I will earn a small commission at no additional cost to you. Please see my full disclosure policy here.
Moms- they do so much for us and one day is just not enough to show our appreciation and love for all they have done and given us. To make them feel extra special this Mother's Day, make this homemade Cricut Mother's Day Card. The simplicity and cuteness is perfect for all moms, just customize the paper that your mom would love.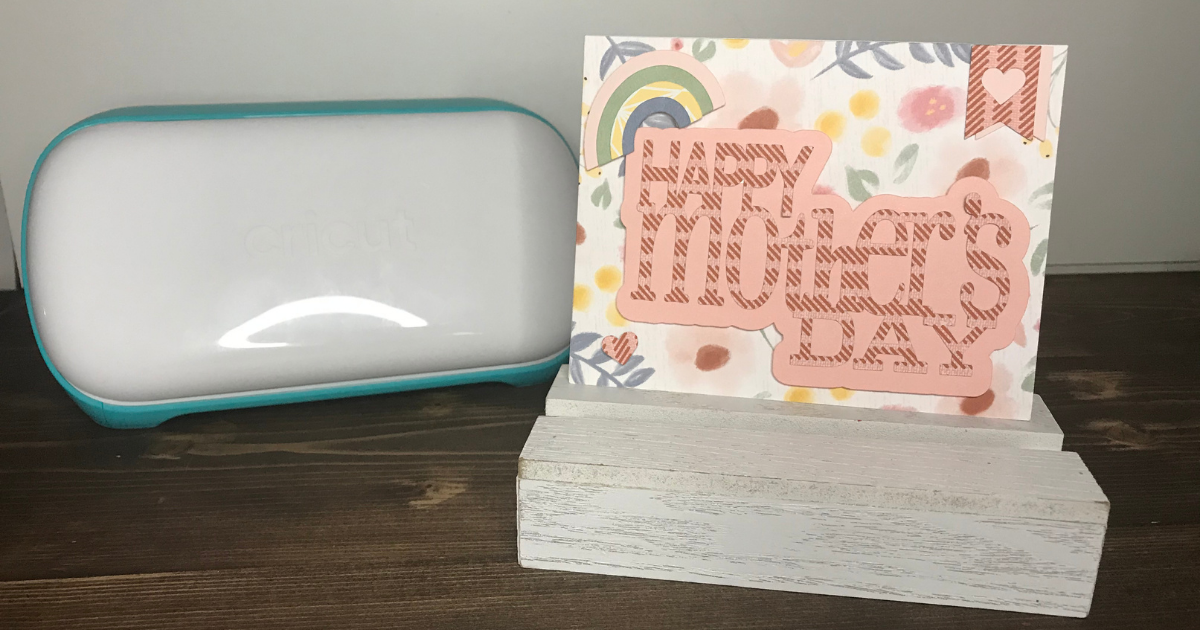 Creating a Card in Cricut Design Space
In Cricut Design Space, you can create this card for free if you have a Cricut Access Membership. If you don't have the membership then you will have to purchase the images. The Cricut Access Membership will give you all kinds of free Cricut Card Designs that you can make and it's worth the $9.99 a month. 
My favorite way to search for images in Design Space is with the image sets. I feel like it's so much easier and breaks what I'm looking for into smaller pieces. For example when I was searching Thanksgiving the other day, by using the image sets search, I was able to find what I was looking for a lot quicker. Putting in a big search term like Thanksgiving gives you all kinds of images, but by using the image sets search, I was able to locate the quote I was looking in half the time. Instead of searching through pictures of turkeys and turkey legs, I was able to click right on the Thanksgiving quotes and it. 
I know this is totally random and you are probably thinking, I'm here for a Mother's Day card not turkey quotes. So let's get to the point. I like using the image sets because then I can search for the Close To My Heart Cricut images and they are so cute. For this Cricut Mother's Day Card, I used all images from the Close To My Heart Artistry, Artiste, and Artbooking image sets. I made notes of other things I can make with the Flower Market images next because I was so inspired. Just a hint, but it goes back to Thanksgiving again. Yep that's where I'm at in my scrapbooking right now. 
Easy Cricut Mother's Day Card in Cricut Design Space
To get started, open the Design Space link here. The card is completely created for you in an A2 card size (4.25×5.5) and the orientation is landscape. I like to use pre-made cards (it's just my preference) so you will need to make or buy a blank A2 card. To get a nice fold on the card, fold it over and then use a scoring tool, a credit card or the Cricut scraper to give it a sharp crisp fold. 
My card was created with the Cricut Joy, but any Cricut machine will work for this card. If you are also using the Cricut Joy, the only piece you will not be able to cut is the base piece. It's too large for the Joy, so I used my paper trimmer instead.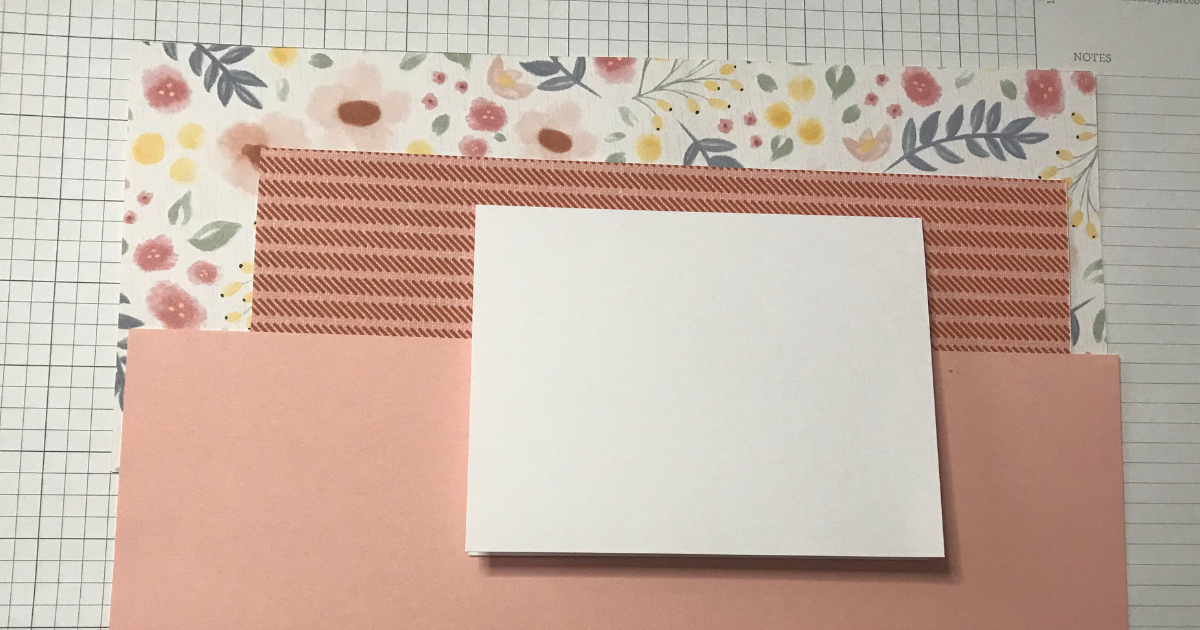 Since this card is for my mom, I used paper that I knew she would love. She loves flowers and all the colors in this paper. It's my leftover paper from the Happiness Lives Here Collection  and the coordinating card stock. The coordinating card stock is peach, sage, paprika, and blue belle. The coordinating card stock pack is sold out, but you can still order a custom card stock pack. Did you know that Close To My Heart always matches the patterned paper collection with the matching card stock colors? What a life saver! Making this card was even easier because of how easy it was to just grab these two sets of paper and create it.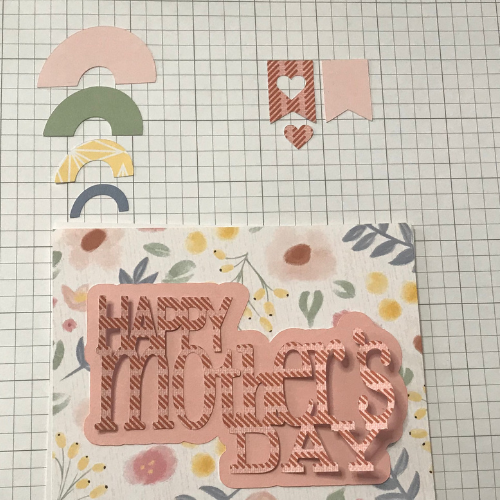 Tips for Putting the Happy Mother's Day Card Together

 
keep the heart from the heart banner to use 
Use 3D foam tape on the small heart, the rainbow and the Happy Mother's Day saying 
Adhere the base piece first and then add on the Happy Mother's Day saying
Make sure to leave room for the rainbow on the side 
Last step is to add the banners at the top and the small heart to the side 
Simple and cute is what I live by and this card is perfect! Designing this card in Design Space was a lot of fun and I know my mom will love it. I know yours will too. If you love scrapbooking with your Cricut, make this spring scrapbook page to celebrate Mother's Day- it would be perfect.