5 Fun Outdoor Scrapbook Pages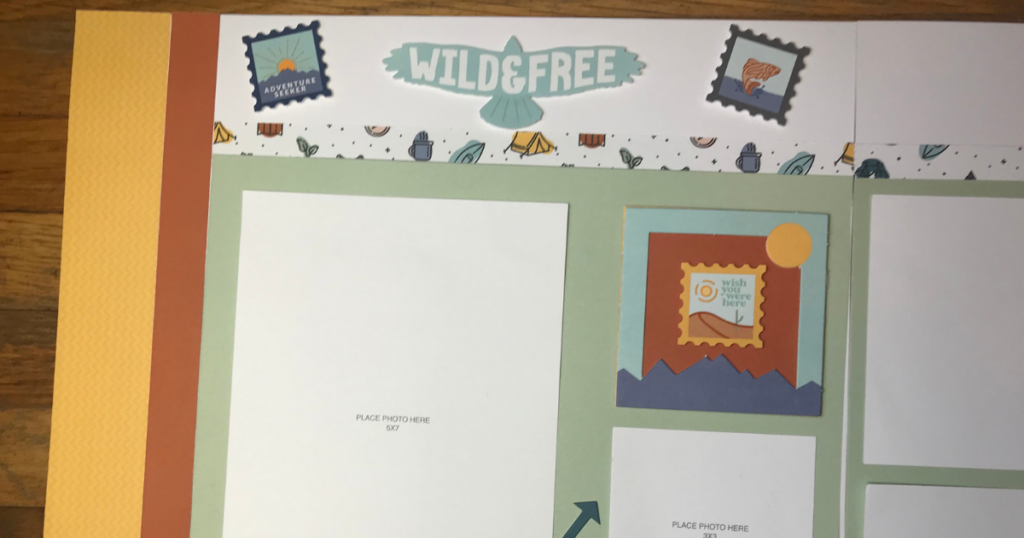 Note: As an Amazon Associate, I earn from qualifying purchases. If you click on a link from Amazon or another of my advertising affliates, I will earn a small commission at no additional cost to you. Please see my full disclosure policy here.
If there is one thing I want my children to have a is a love and appreciation for nature. Nature is such a beautiful thing with so many wonders. One of our favorite family activities is going on nature walks in the great outdoors. We love visiting new parks and taking guided tours. Just the other day we went on a "Jewels of the Sky" tour and each of the kids got to release a dragonfly. It was an experience they will never forget. Sinc5e we love to be out in nature, I created 5 Fun Outdoor Scrapbook Pages that are perfect for families, kids or couples.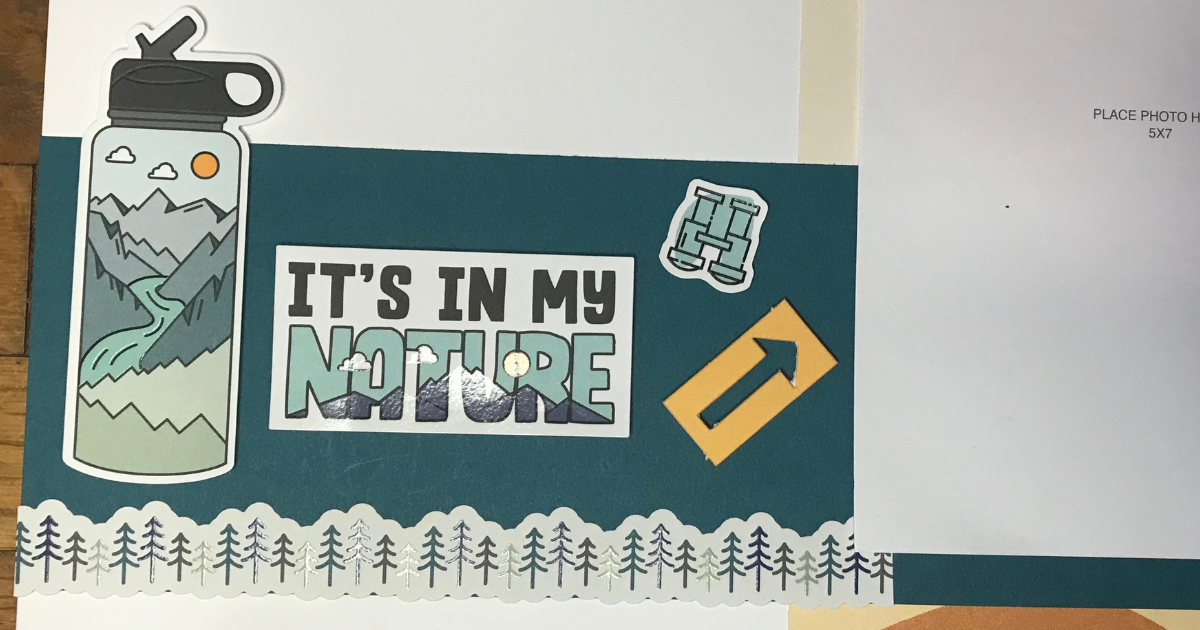 The great outdoors can mean many things to different people, but these pages are perfect for a nature walk, outdoor adventure, hiking, camping or anytime you have fun outside. These scrapbook layouts have a little something for everyone. 
Great Outdoors Scrapbook Supplies
Wander Paper + Sticker Sheet
Wander Die Cuts
Coordinating Card Stock with Wander Collection
White Daisy Card Stock
Wander Scrapbook Paper- Perfect for Outdoor Adventures
With just these 3 sets of supplies you can create all 5 outdoor scrapbook pages with leftover supplies for more. I always have white daisy card stock on hand because I like using it as a base paper. This is my favorite way to scrapbook with my scrapbook paper, paper trimmer and stickers. Plus you no longer have to travel around from craft store to craft store trying to match paper and stickers. The work has been done for you and it will arrive right to your front door. 
For me, the colors of the Wander Collections are just amazing. The camping paper is subtle so it can be used on any of the outdoor scrapbook layouts. I was really drawn to the peacock paper and used it a lot in my layouts. You just never know which paper is going to grab you and inspire you. The colors just remind me of a beautiful sunset. I've never been on top of a mountain watching a sunrise or set, but this paper inspires me to do just that. 
These 5 outdoor scrapbook layouts are all 12×12 with double page layouts that hold 23 photos. Just think of all the memories that you can put in these 5 pages. Also each page has a space for journaling because don't forget journaling is one of the 5 things every scrapbook page needs. 
Let your photos and memories guide you, but I made a page for camping, hiking, nature, great outdoors, and adventure. The really great thing is that any of these pages will work for any of these fun outdoor activities. 
5 Fun Outdoor Scrapbook Pages
For each of these layouts I used photo holders because I need to print more of my photos (I'm so behind). All of these layouts are created using Make It From Your Heart Vol. 3. These how to books are filled with 36 scrapbook patterns and full of inspiration. Using scrapbook patterns can really help you catch up, start, or make quick pages. 
Camping Themed Scrapbook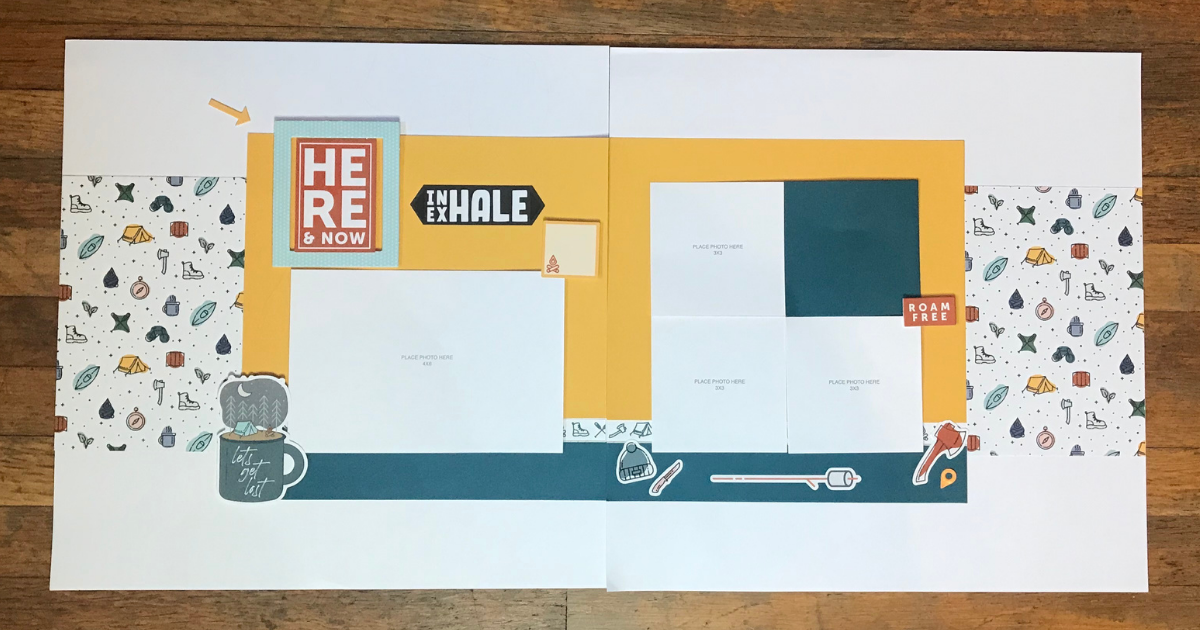 Hiking Themed Scrapbook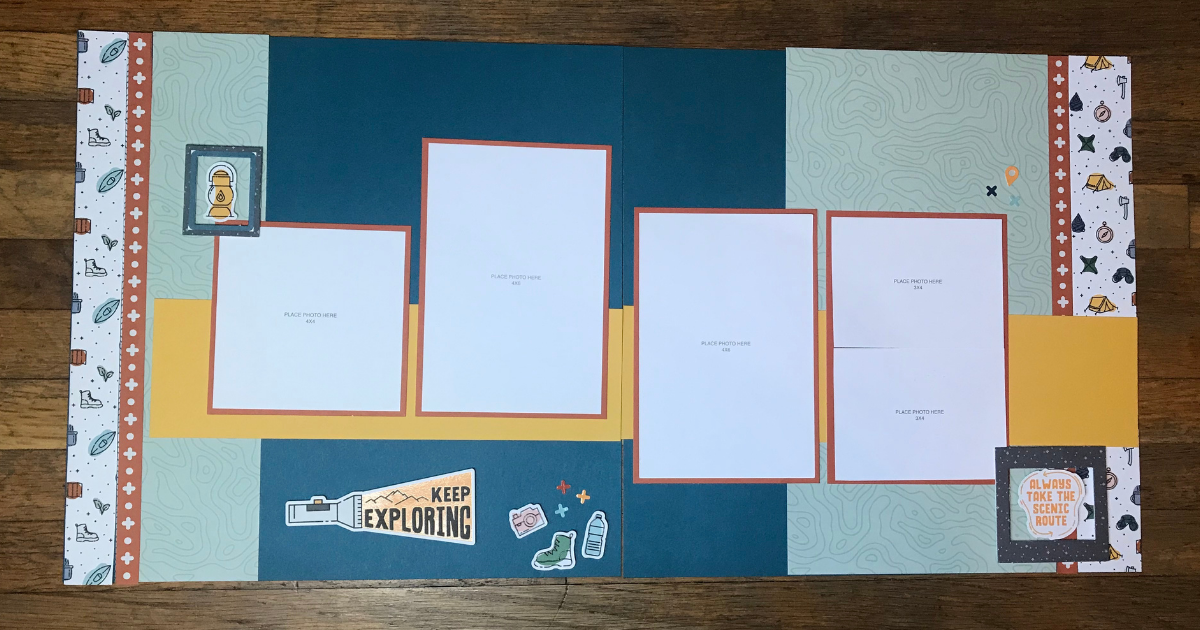 Nature Themed Scrapbook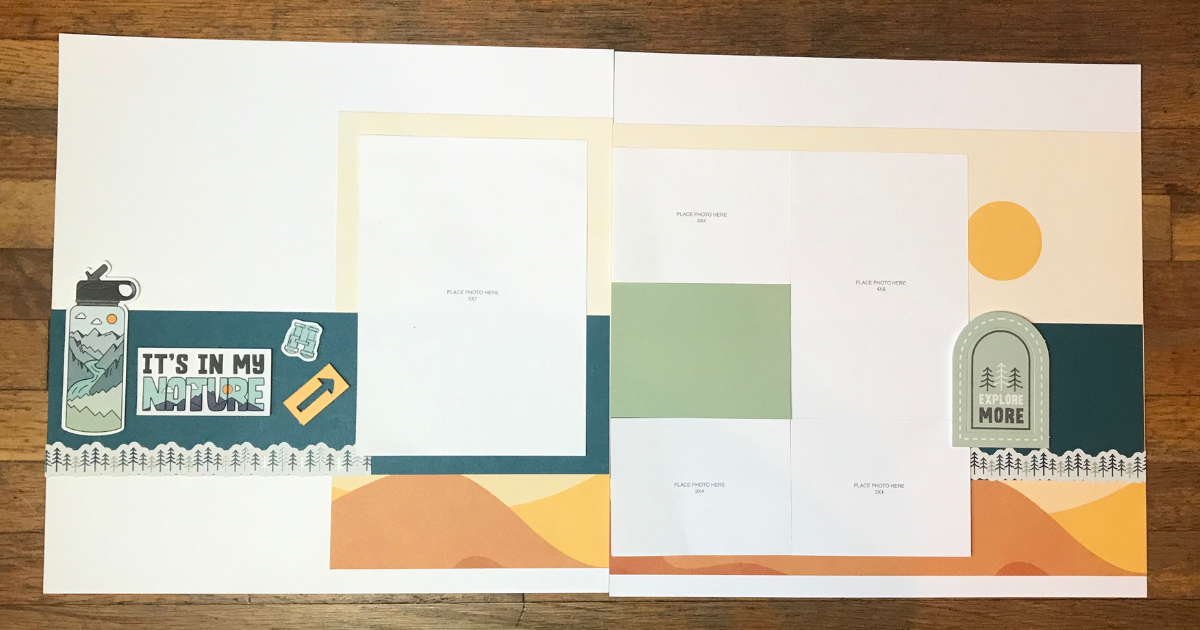 Great Outdoors Themed Scrapbook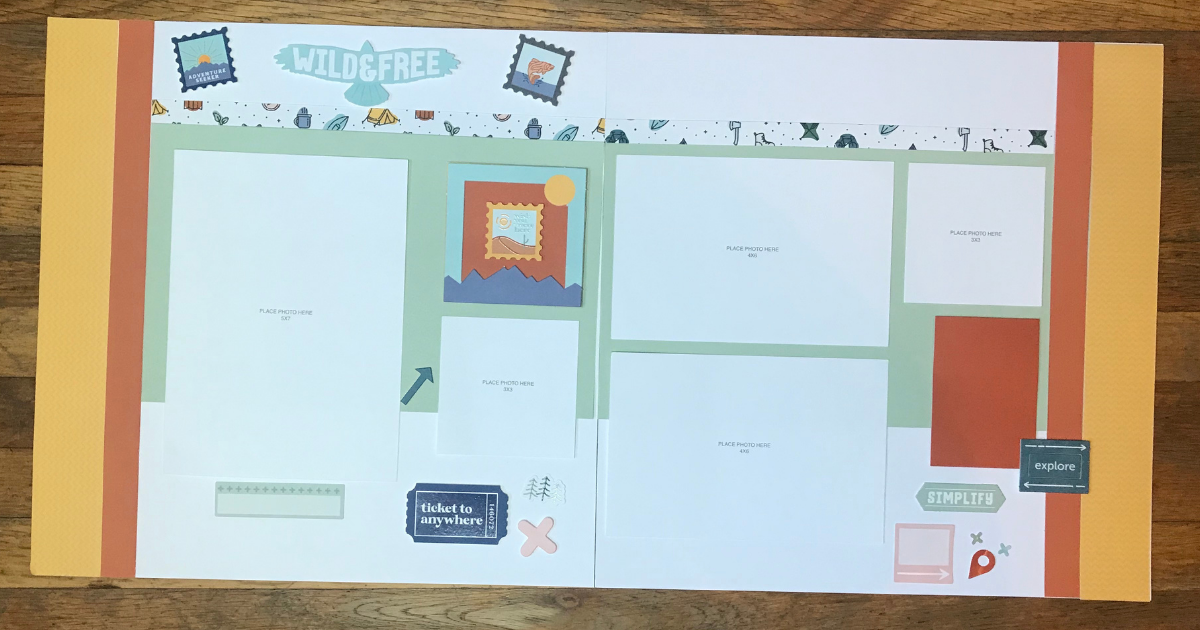 Adventure Themed Scrapbook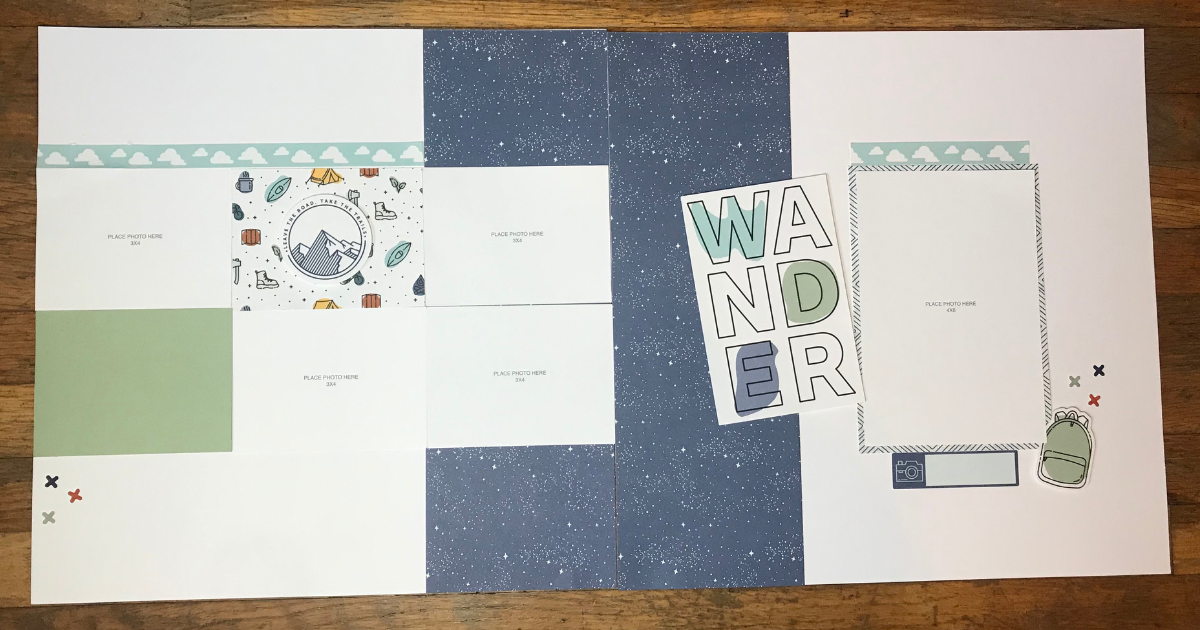 Who's ready for a sunset hike? Isn't this paper inspiring, colorful and reminds you of how amazing the great outdoors are.