Happy Place Scrapbook Page Ideas (for Treasured Memories)
Note: As an Amazon Associate, I earn from qualifying purchases. If you click on a link from Amazon or another of my advertising affliates, I will earn a small commission at no additional cost to you. Please see my full disclosure policy here.
Everyone's happy place is different. For me it's those moments that just make you smile and your heart swell with happiness. This 4th of July my family was sitting on our porch watching fireworks and it was just one of those precious moments. As if time stopped and the moment was just perfect. It became a treasured memory in that moment. That memory and the photos I took our perfect for a happy place scrapbook page ideas.
Close To My Heart brought back the Happiest Place collection this summer. This paper collection evokes the feelings that Disney makes us feel. Just like family memories, magic, laughter, love, happiness, and unforgettable moments. The Return to the Happiest Place Scrapbooking Workshop gives all of those feelings in the cut above layouts.
I am a huge fan of cut above layouts and that's why I became a Close To My Heart Maker. If you want to know who to catch up on your scrapbooking, using these tips. With my busy life, it was really hard to find the time to scrapbook. The cut above layouts made it so easy for me to make amazing pages in a short amount of time. You can easily start and stop a layout without any difficulty.  I can be working on helping the kids with homework and scrapbooking at the same time.
Happy Place Scrapbook Page ideas
The cut above scrapbooking workshops has a guide to create the scrapbook page layouts with these instructions. Just follow the instructions and your pages will be made in no time at all. The instructions are super easy to follow and the photos come in handy.
The Return to the Happiest Place scrapbooking kit holds 32 photos! Isn't that amazing and many are the larger photos of 4×6 or 4×4 or 3×4. I can't wait to choose photos for these pages. CTMH crushed it with the colors in this collection because they seem to match everything.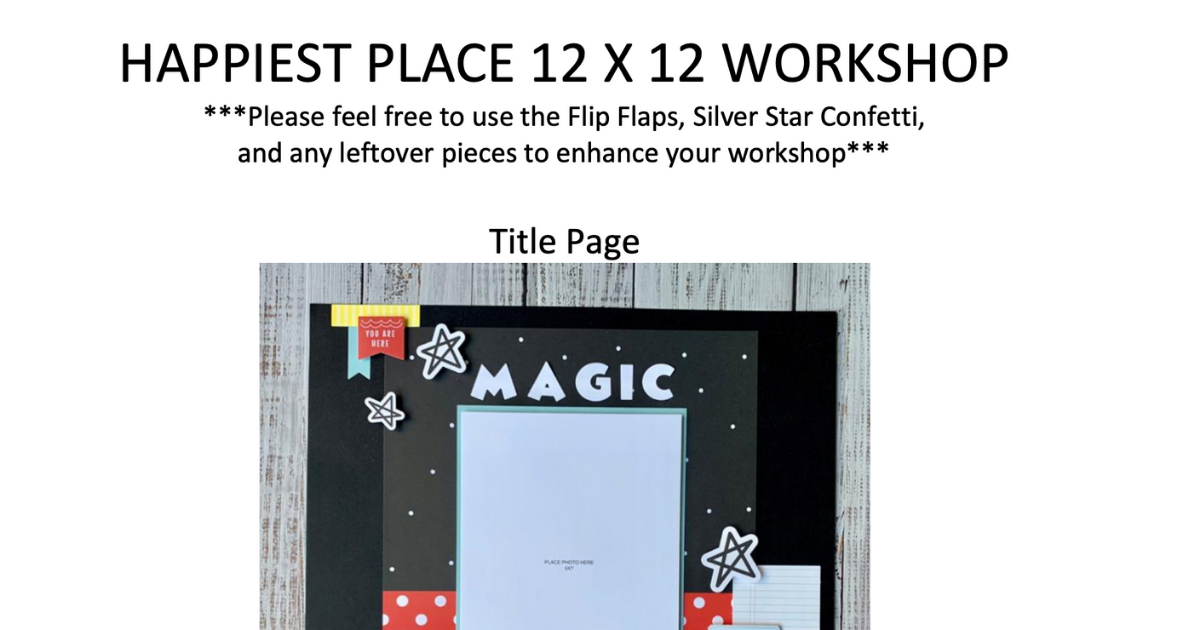 Tips for Creating the CTMH Cut Above Scrapbooking Workshop
-Make sure to use the photo place holders
-You needs lots of 3D foam strips
-Sort pieces per layout for easy page construction
-Give yourself plenty of time since there are 9 layouts to create
-Make sure to print the instructions guide
My Favorite Happy Place Scrapbook Page Ideas
All the stars throughout all the layouts (I just love stars).
Snapshots with the cameras because anyone who loves to scrapbook also loves taking photos. .
Use of pennant banners in the corners of pages
Making the titles large on the pages like Fun and Dream.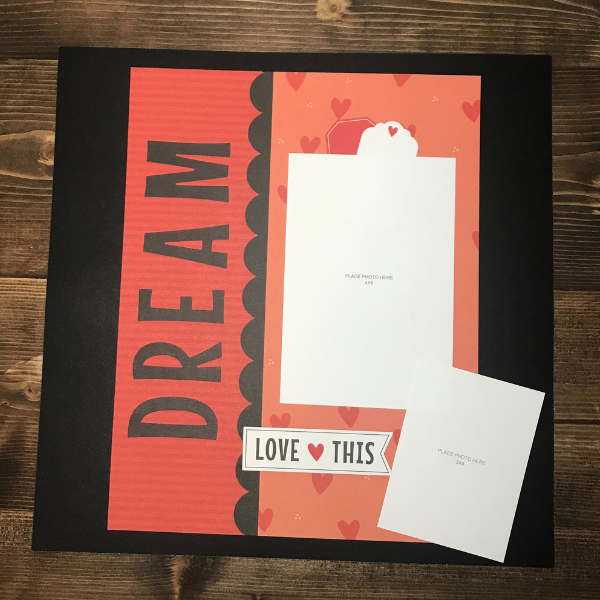 Best page title is "Smiles From Ear to Ear."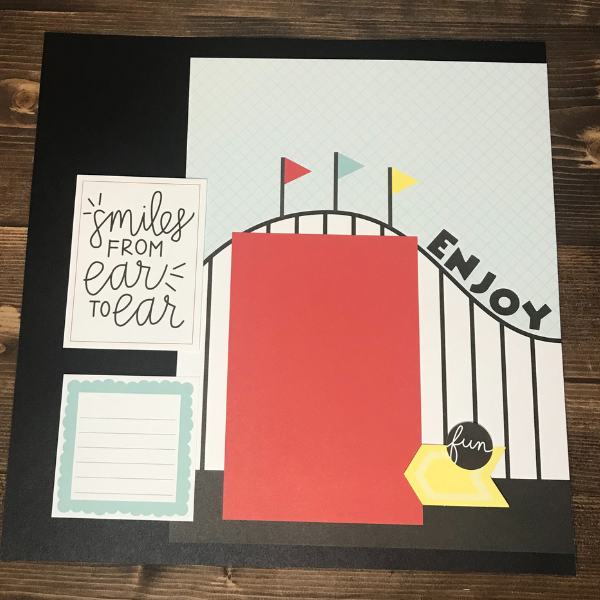 Are you ready to use these ideas in your happy place layout? Buy your Happiest Place Scrapbooking kit now and have these 9 amazing layouts to add to your scrapbook album or make a new album with all of these pages. If you love to make scrapbook pages with your Cricut, here is a free amusement park layout that's perfect to make with the Happy Place paper.
The CTMH Happiest Place Collection
Paper + Sticker Sheet
Paper Pack
Coordinating Card Stock
Acrylic Shapes
Stamp Set
Stamp Set + Thin Cuts
Art Tiles
Art Designs
 Cut Above Layout 8.5×11
Return to the Happiest Place 12×12 
Cardmaking Kit
Cardmaking Kit (without the stamp set)