Bright & Colorful School Days Scrapbook Page Idea for School Memories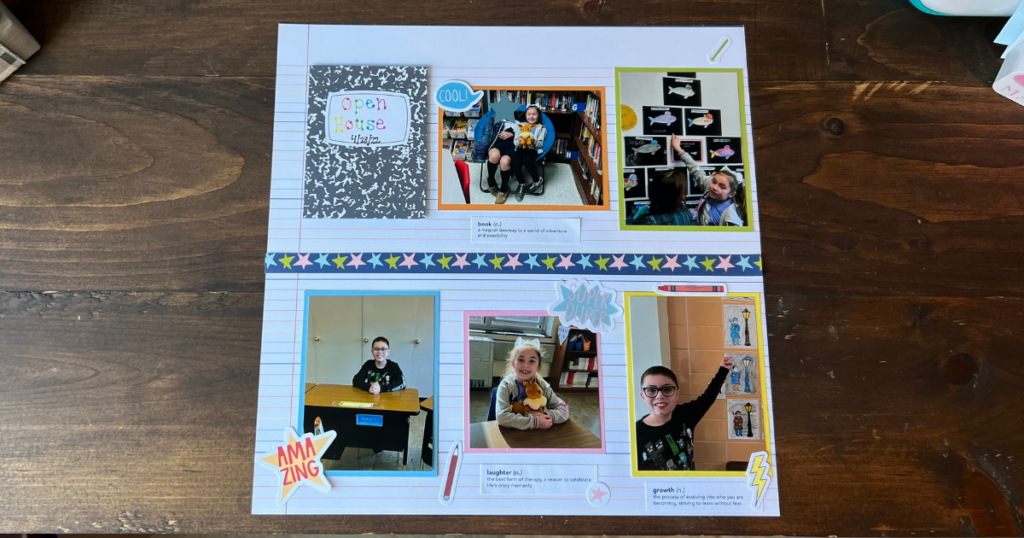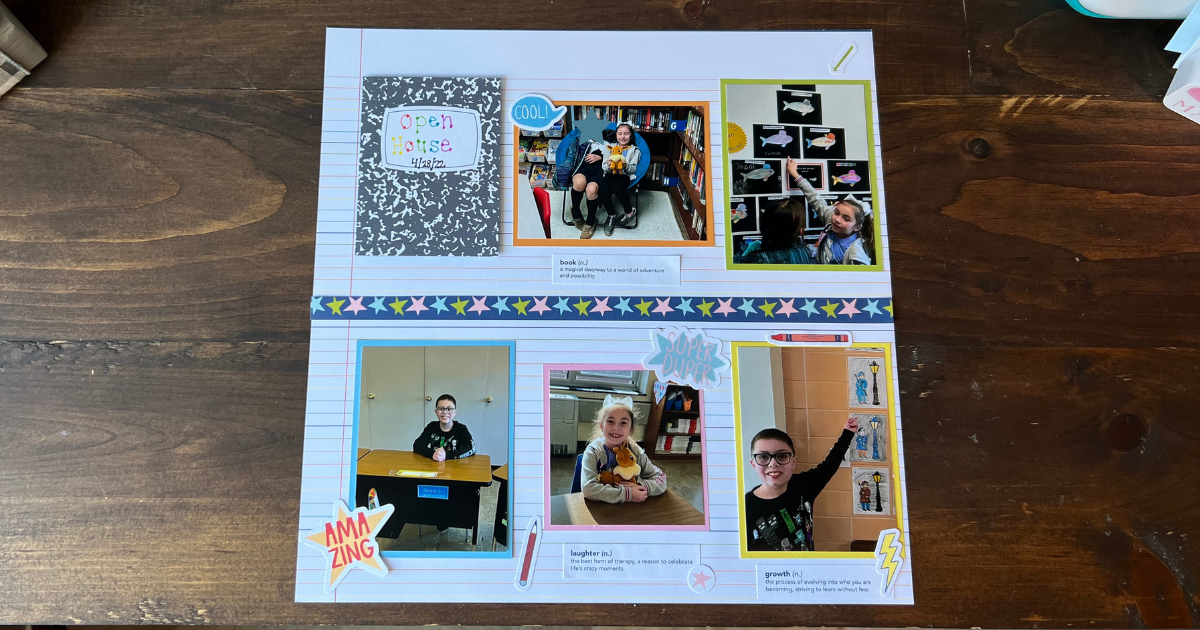 Note: As an Amazon Associate, I earn from qualifying purchases. If you click on a link from Amazon or another of my advertising affliates, I will earn a small commission at no additional cost to you. Please see my full disclosure policy here.
After two long years, I finally had a chance to visit my kids school and classroom. They were so excited showing me everything It was so wonderful and brings me such joy to see how happy they are at school. To celebrate this special day, I had to create a special scrapbook page. It's so nice to be "getting back to normal" and seeing our school community again. So let's get started on an easy school scrapbook page idea. 
I created this page with the Close To My Heart Smarty Pants paper pack, sticker sheet, and coordinating card stock. To celebrate the first day of school, I created this happy and simple school scrapbook layout also using the same paper collection.  I love this collection, it's so cute and colorful.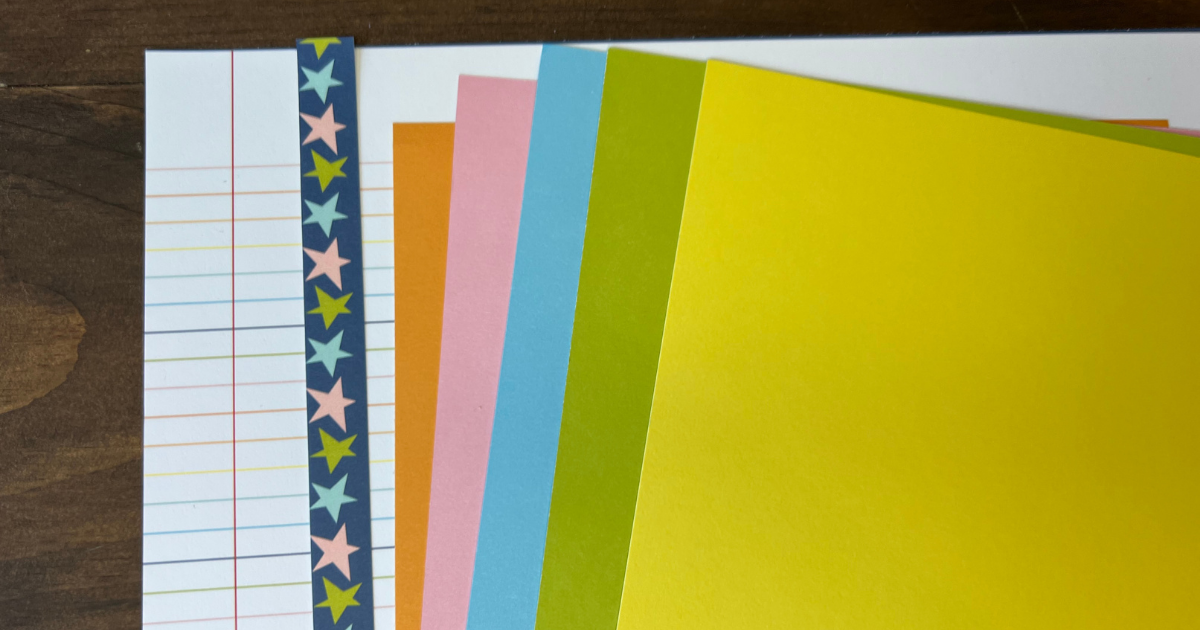 Supplies for School Layout 
Smarty Pants Paper Packet + Sticker Sheet
Coordinating Card Stock for Smarty Pants
Paper Trimmer
Glue
Smarty Pants Picture My Life Cards
Bright & Colorful School Days Scrapbook Page Idea for School Memories
To get started on this page, I first chose my photos for the page. I knew I wanted all the photos from the open house to fit on one page. One scrapbook goal I have this year is to try and make less scrapbook pages. This is going to be so hard for me because I always have a hard time choosing photos, I just want to scrapbook them all.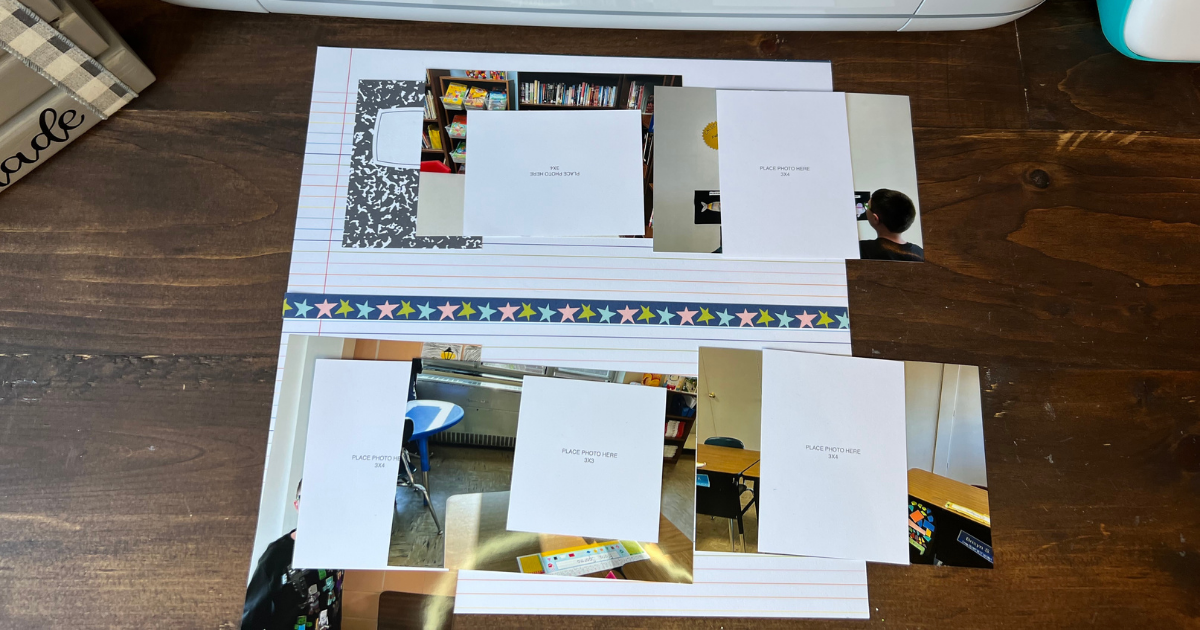 Next is to choose the base paper for the school layout. I really like this colorful striped page that looks like notebook paper. It's perfect for this layout. 
For the page title, a Smarty Pants picture my life card is perfect for it. Using my Sharpies, I did it in rainbow to match the colorful photo mats.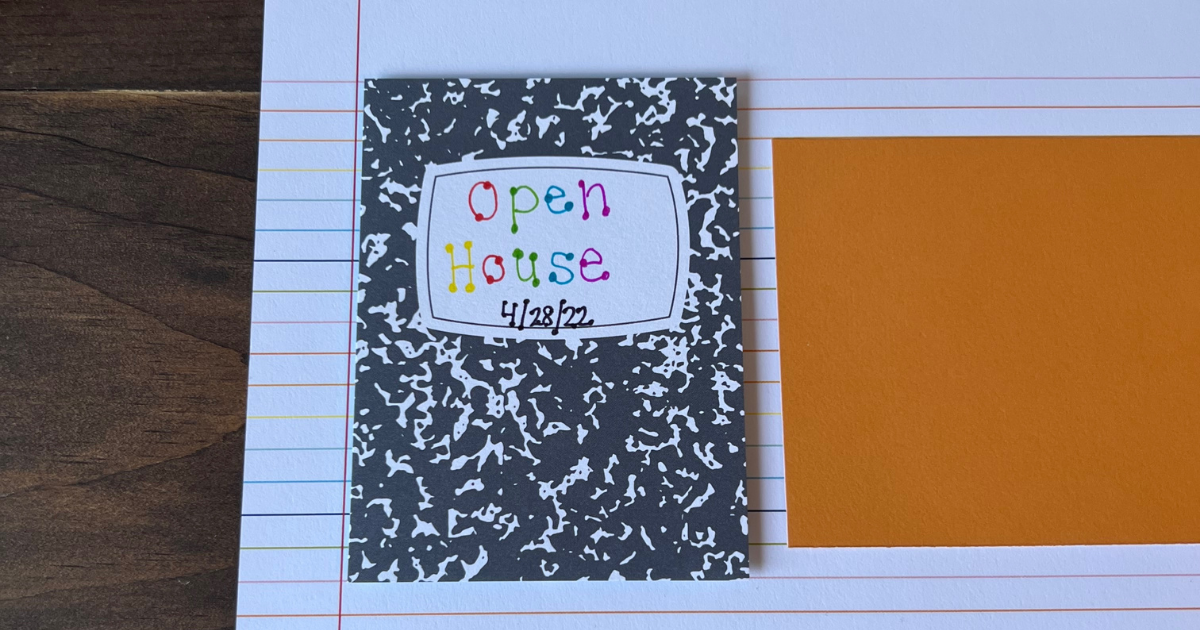 The open house was such a happy time that I wanted my school memories layout to reflect that so I'm using the colorful card stock to mat the photos. I used lemonade, capri, nectarine, avocado, pink. It's so cheerful and bright!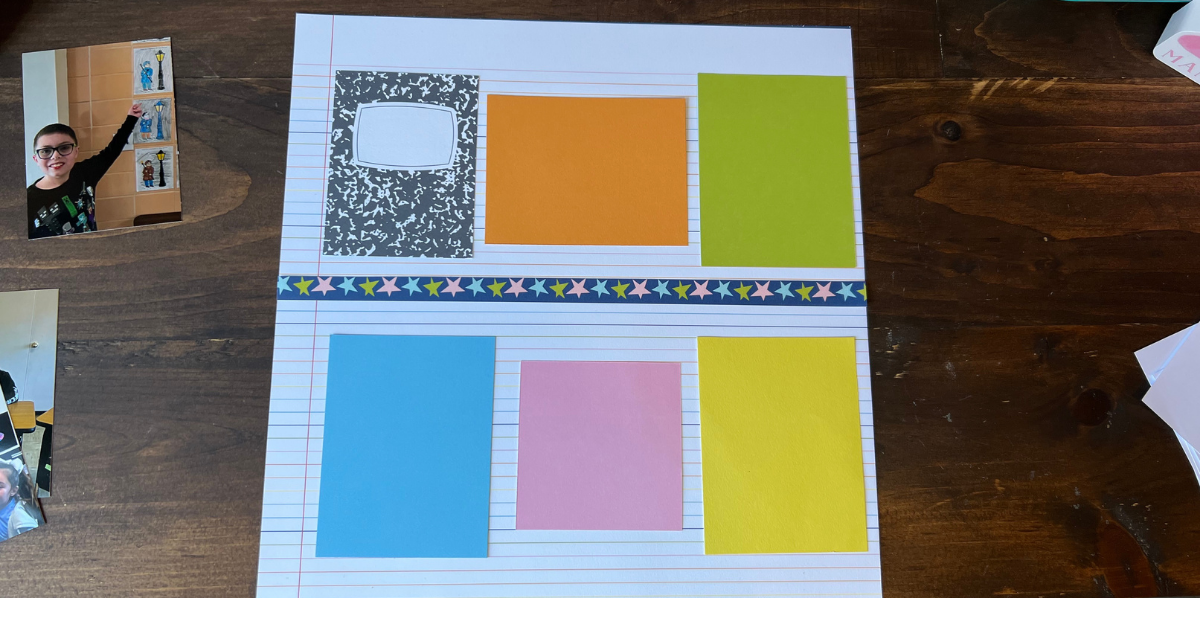 The last step for this easy school scrapbook layout is to add the stickers and journaling.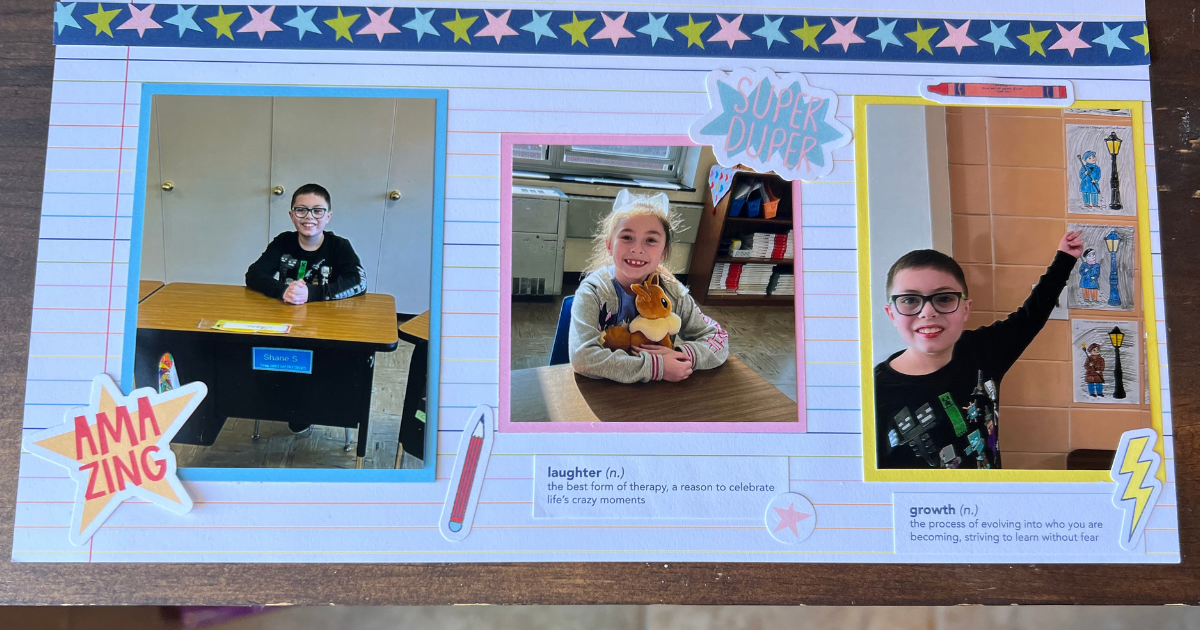 The Smarty Pants sticker sheet has such a great variety for all ages of kids. My favorite are the definitions of school words (I would have never thought to do something like that) which is why I love CTMH! They think outside of the box and do things I would never think to do.