Simple and Fast Easter Scrapbook Layout with 3 Pieces of Paper for all Photos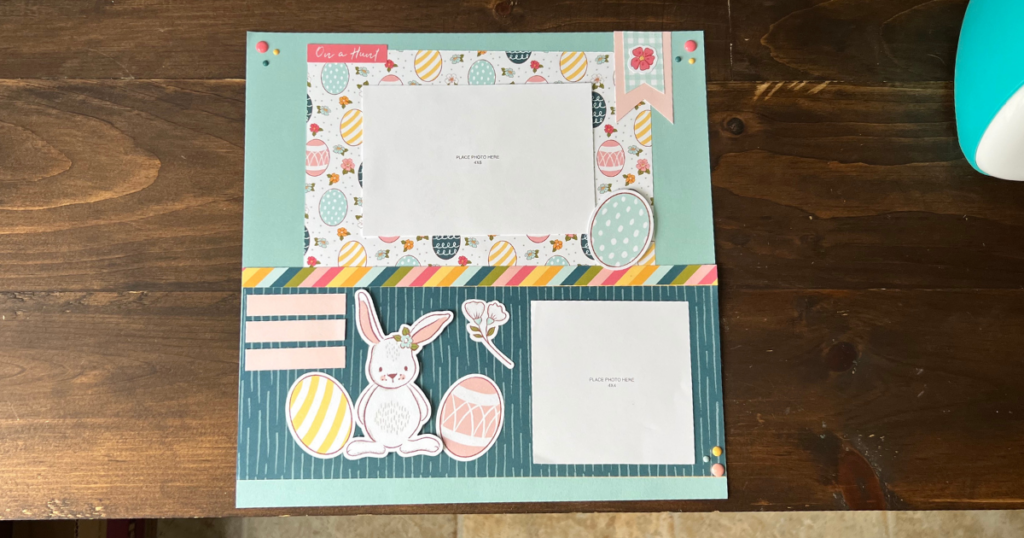 As a Close To My Heart Maker, I'm an independent consultant and may earn a commission when you buy products through my links and my shop (at no cost to you). All thougths and opinions of the products are my own.
"The great gift of Easter is hope" Basil Hume. Who else loves that quote? I think I need to use it as a scrapbook title. I found it today when I was looking for a cute letter board quote for Easter. It really spoke to me so I used it. Today when I was thinking about Easter, I decided to get started on an Easter scrapbook layout. In my scrapbook design style, this one is simple, clean and cute! That should really be my catch phrase. 
My scrapbook page using 5 pieces of paper is so popular and I wanted to create another page that was similar to it. This one only uses 3 sheets for the basic design and 4 if you decide to mat the photos. I'm waiting to make that decision after Easter this year when I have the photos.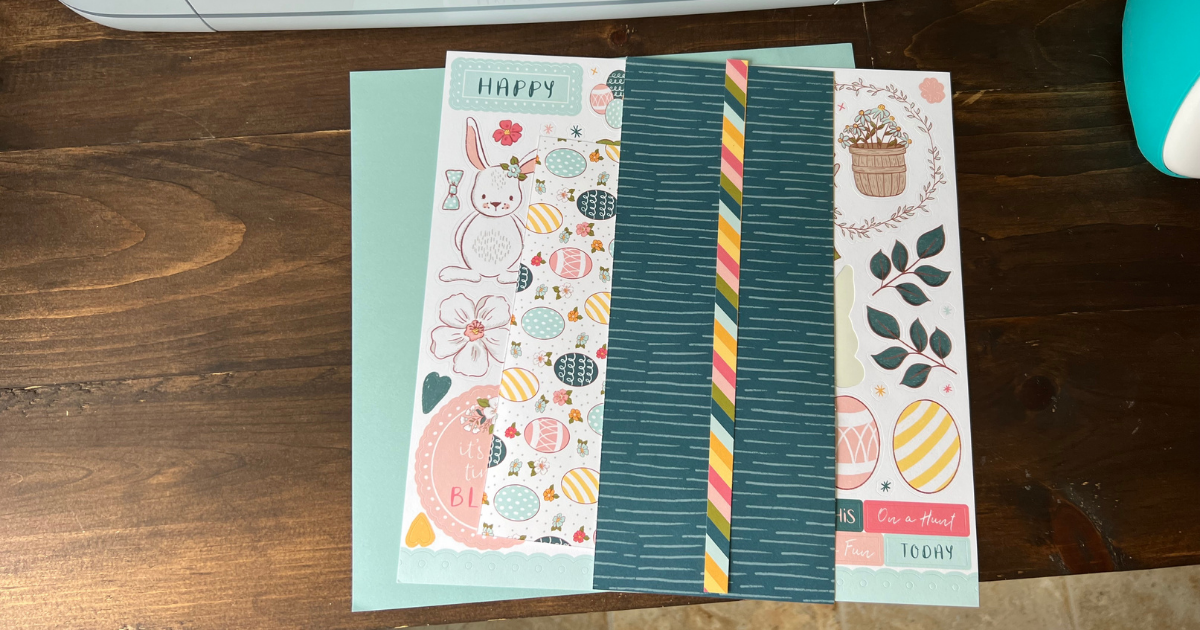 Supplies Needed:
Card Stock
Patterned Paper
Glue
Paper Trimmer
Embellishments
Stickers 
Easter Scrapbook Layout
Ready to make a cute and easy Easter scrapbook? This page idea can be used for family time, Easter bunny visits, or egg hunts. Just decorate it to match your photos and theme. 
All of the measurements are on the template that will be shared at the end of the post so you can easily download or print the template to use over and over again. 
Start by choosing the card stock base. My base is glacier card stock. Glacier is one of my favorite Close To My Heart card stock colors. It's so easy to use for so many kinds of moments and matches so many colors. 
Place the large rectangle about .5 from the bottom of the card stock base.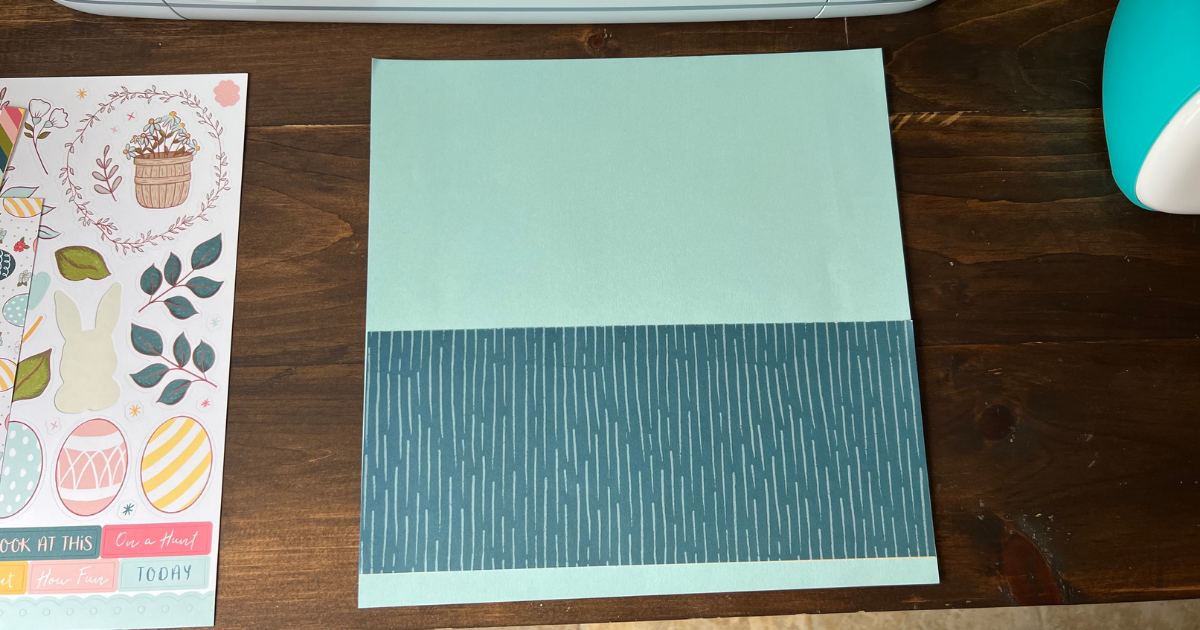 Then add the smaller rectangle on top of the large rectangle in the center of the base page.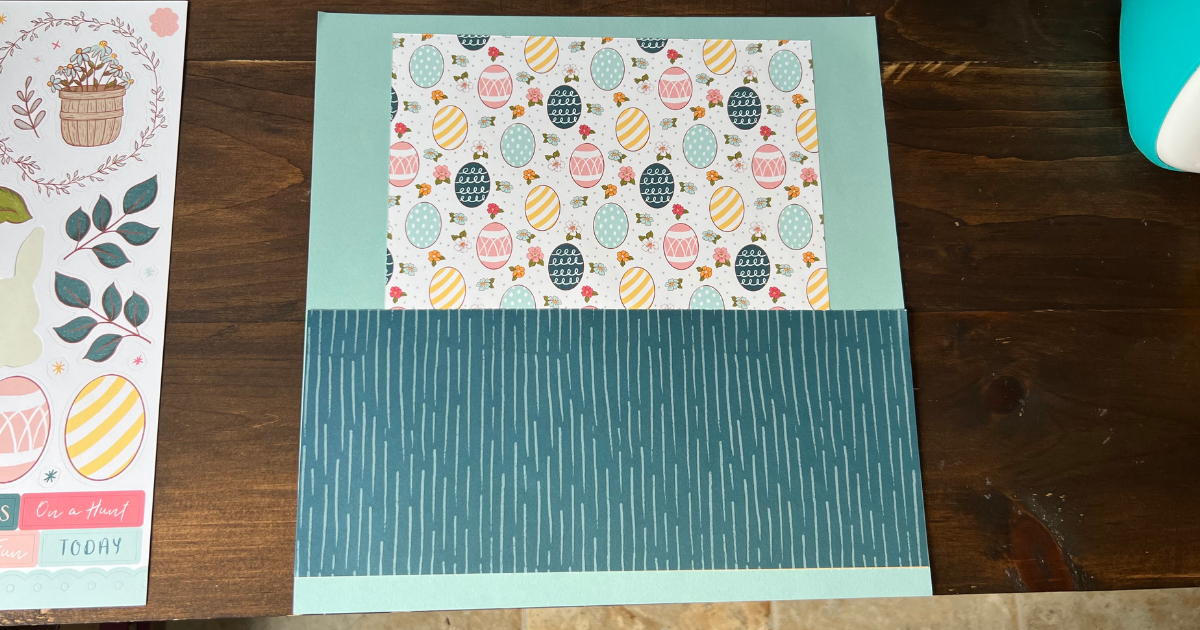 Next add the zip strip (.5×12) over where the rectangles meet. The Easter scrapbook layout holds one 4×6 and one 4×4 photo.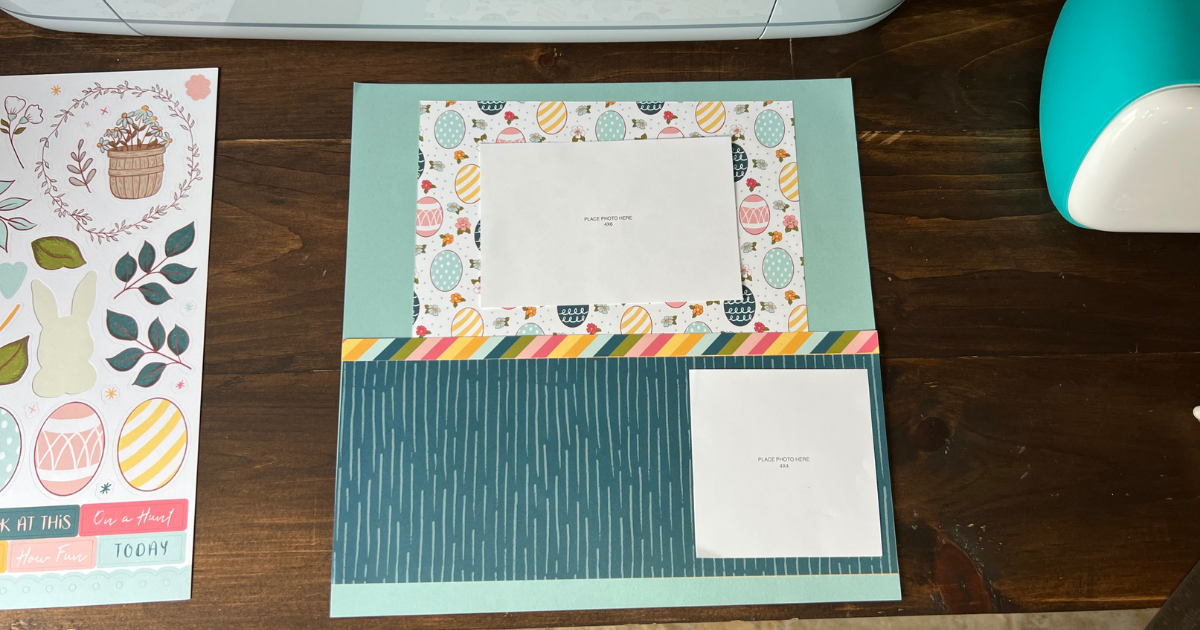 One of the best parts of a scrapbook page is to decorate it! I used stickers and dots to decorate this layout and added some 3D foam on the stickers.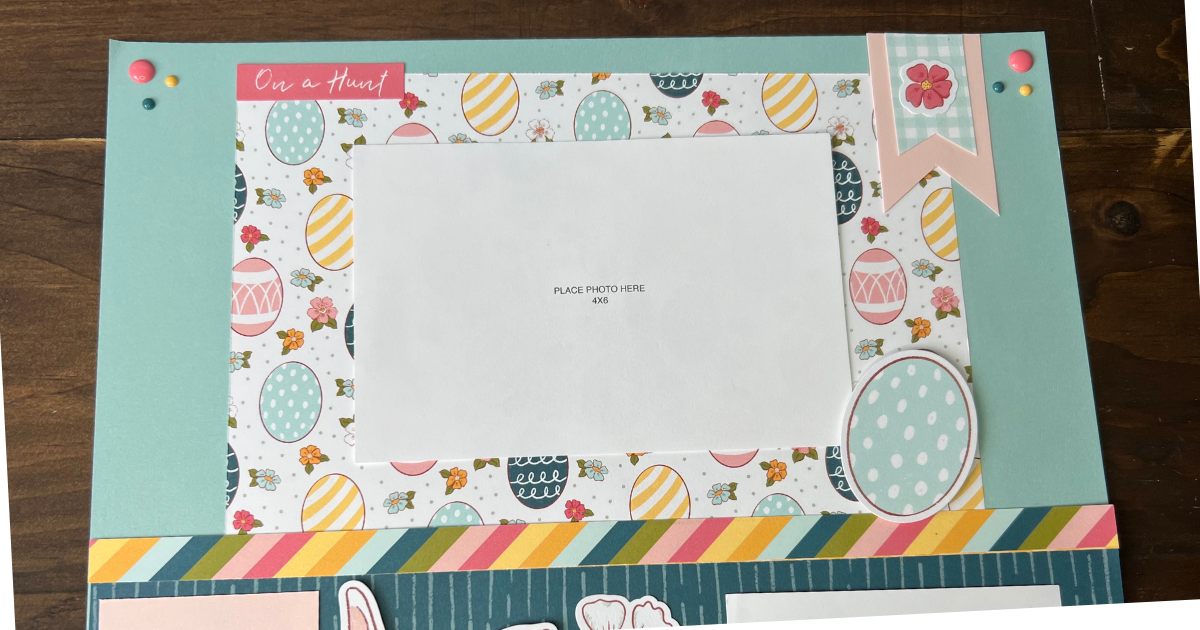 For journal strips, I used peach card stock and cut them with my paper trimmer.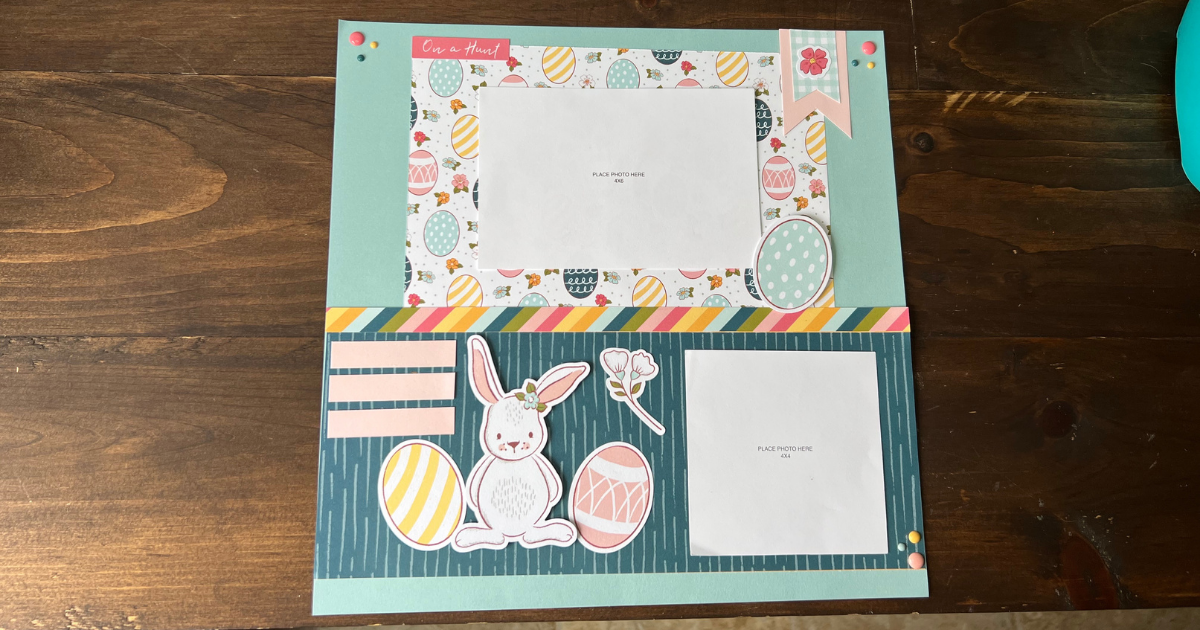 In 5 easy steps, you can create this easy Easter scrapbook layout. These cute page ideas will work for a variety of Easter photos and will hold your memories forever. Download or print the free template to use today.