The 11 Best Halloween Scrapbook Pages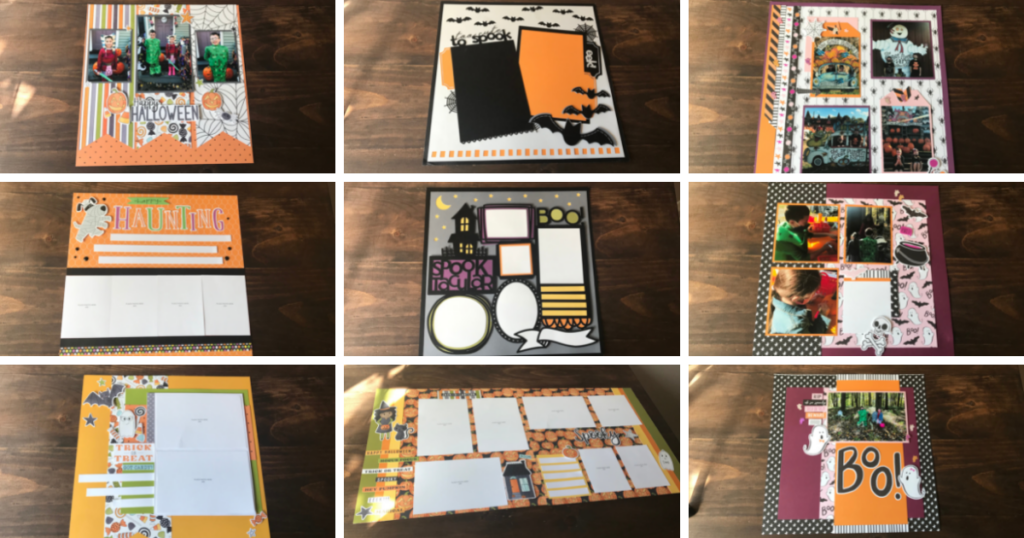 As a Close To My Heart Maker, I'm an independent consultant and may earn a commission when you buy products through my links and my shop (at no cost to you). All thougths and opinions of the products are my own.
I have always loved Halloween and my parents decorated our yard for Halloween long before Halloween decorations were a thing. I love seeing all the Halloween decorations and the excitement that Halloween now brings. Halloween and fall do get a lot of pages in my scrapbooks each year because we always do so much. I'm sharing 11 Halloween Scrapbook Pages that you can recreate. I hope you find these Halloween scrapbook ideas inspiring and creative. 
I'm going to separate the pages by theme, scrapbook paper or Cricut made. Scrapbooking with my Cricut is one of my favorite things and these pages are a must see. 
11 Halloween Scrapbook Pages
CTMH Boo Crew Halloween Scrapbook Pages
The Boo Crew is Close To My Hearts Halloween collection right now for 2021. It's the cutest and has a great variety of double sided scrapbook paper and the ghost sequins are the cutest. 
The ghost expressions and the bowties and hair ties are so cute. I feel like this paper can easily be used for kids or adults.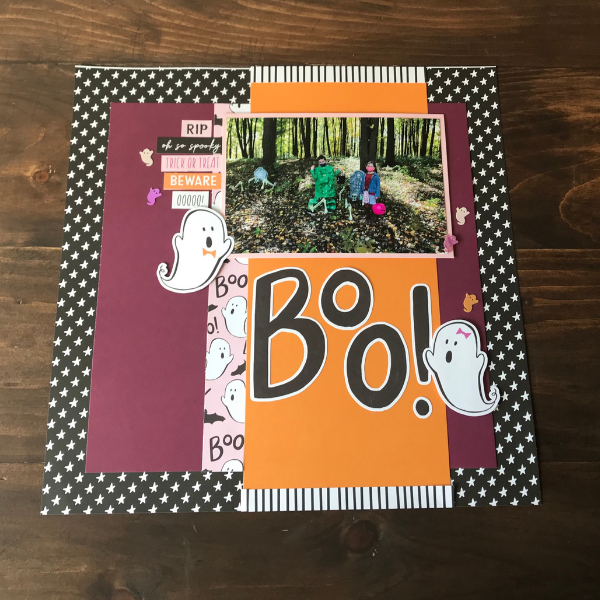 Boo Page is all about the cute ghost and goblins on Halloween. Using word stickers or cutting words from scrapbook paper makes this page fun. Don't forget those ghost sequins. Also decorating journaling cards is a great way to add more Halloween design to your page.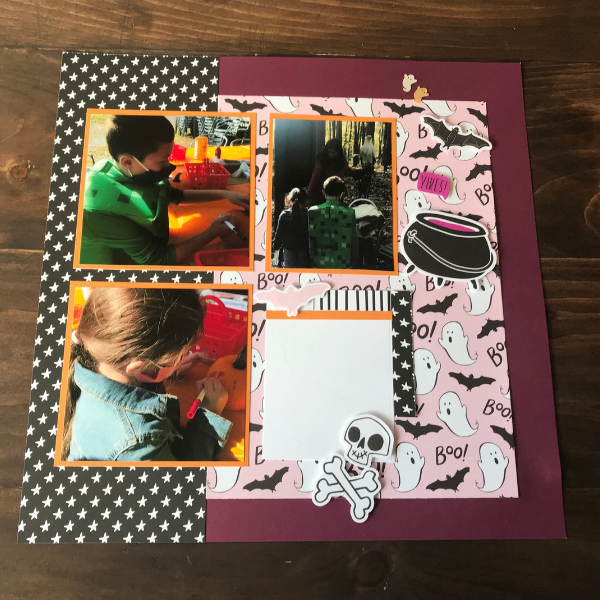 The Happy Halloween page highlights all the variety of patterned paper and the different items Halloween is known for.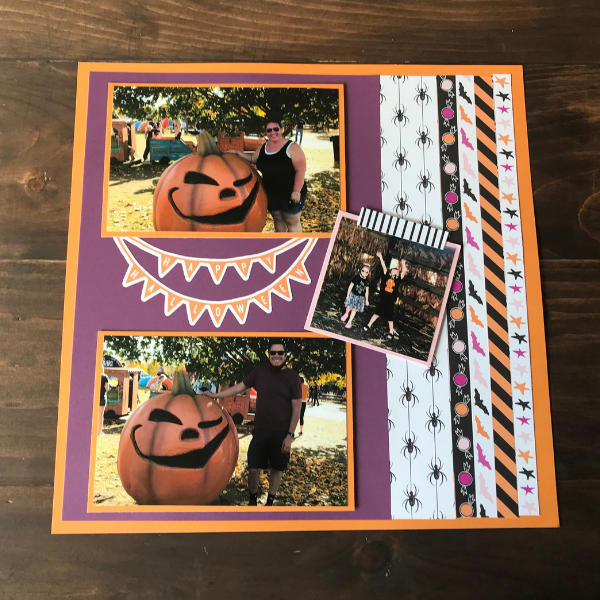 It also uses gift tags as photo mats and cutting scrapbook paper to look like ribbon. How cute is that?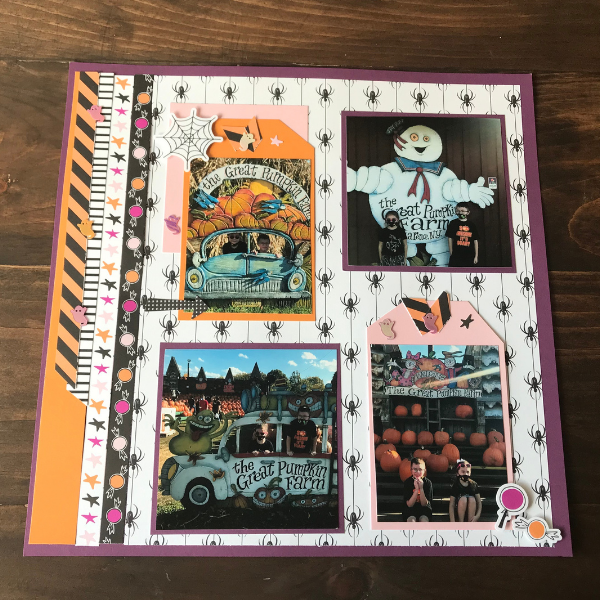 I always keep all my scraps from a paper collection together and I created this fun and final Boo Crew page. Adding the words above and below the journaling strips with the stickers are my favorite part of this page.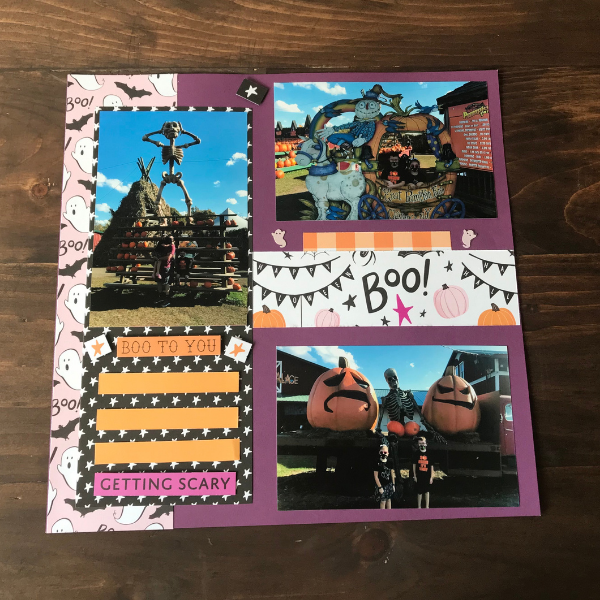 Cricut Halloween Scrapbook Pages
These Cricut scrapbook pages have amazing details and I love all the intricate cuts. It is absolutely spooktacular!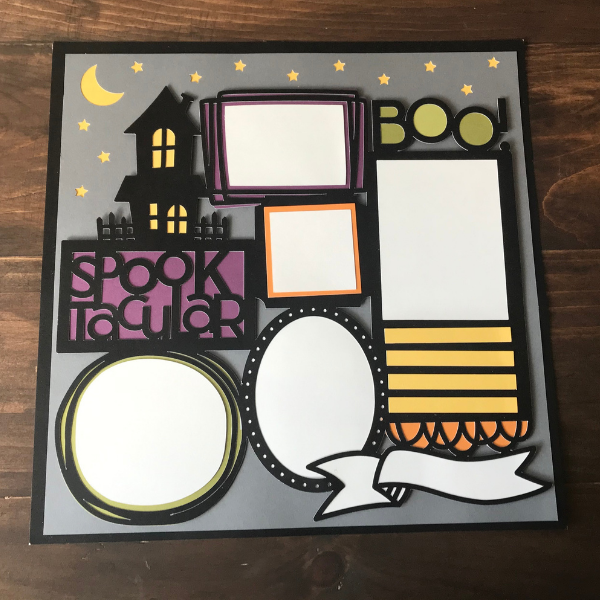 Too Cute To Spook is another great layout with lots of details and the bats add just the right touch of Halloween.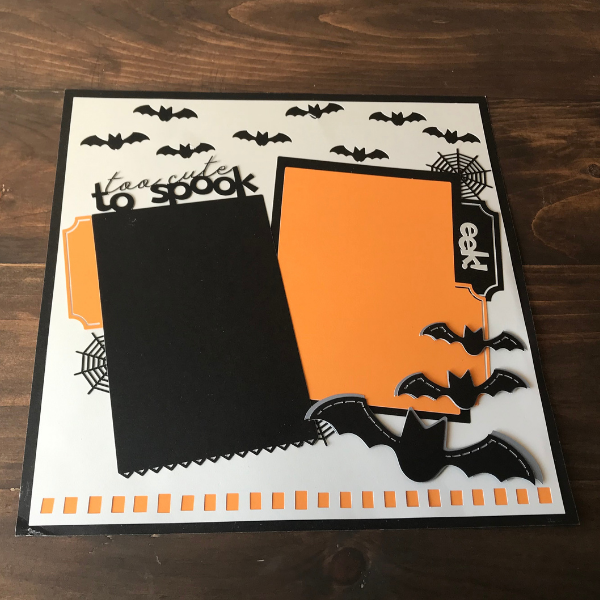 Both of these scrapbook pages are premade in the Close To My Heart Complete Creativity image Set. All you have to do is choose your paper and cut the designs. These pages are both made with . This is my favorite card stock and it always cuts so smoothly with the Cricut. If scrapbooking with your Cricut is your jam, you must see this fall scrapbook page. 
Pumpkin Carving Double Page Layout
Pumpkin carving is a family tradition. I highlighted the Jack O'Lantern paper because I loved the variety of cute, spooky, evil or friendly looking pumpkin faces. I added a few strips of coordinating card stock on the side and stickers.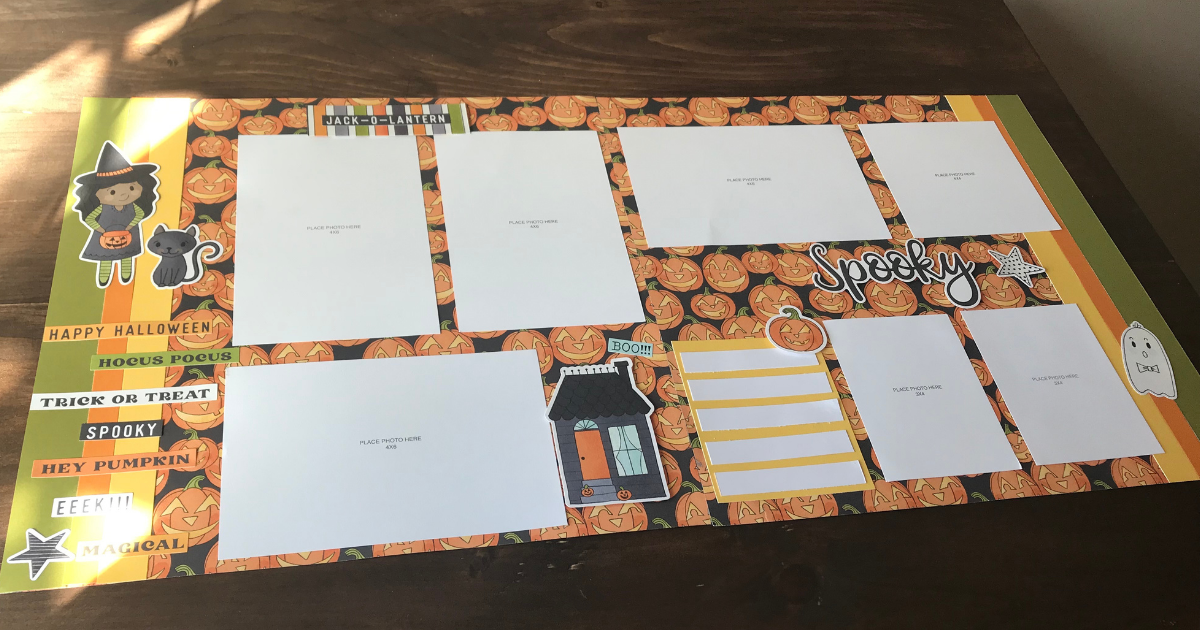 Happy Haunting Halloween Scrapbook Page
For this page, I added the large title to the top with the journaling strips. The black dots add a nice pop to the page. Matching the colors in the polka dot paper and the stickers make it all come together. 

Trick or Treat Scrapbook Layout
Trick or treating is all about the candy! So using candy themed paper just made sense. I love pages that hold 4×6 photos and this one holds two.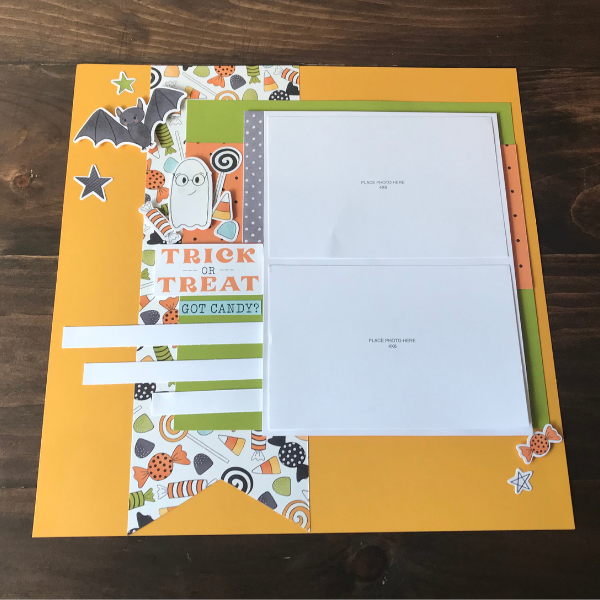 Happy Halloween Scrapbook Page
The Happy Halloween page can be used for costume pictures, parties, pumpkins or trick or treating. Adding the large banners uses a variety of Halloween themed scrapbook paper that will match any theme of photos.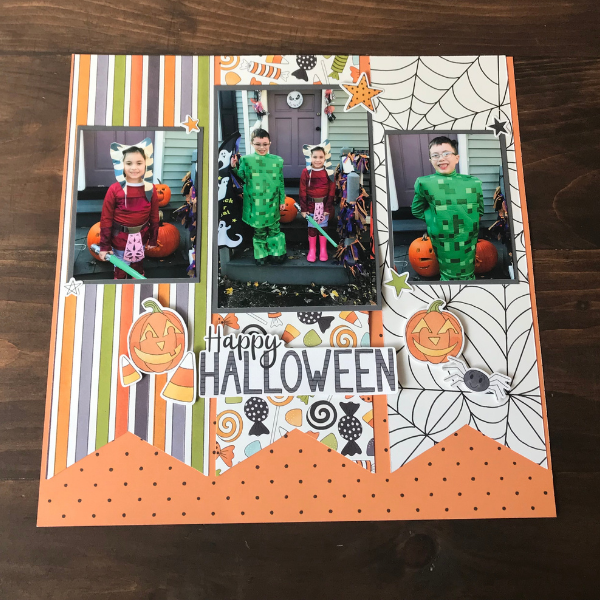 Halloween is all about the ghost, goblins, bats, candy and so much more. Make your Halloween memories special by creating the perfectly themed Halloween scrapbook page for your memories. If you need more Halloween ideas or love Halloween like me, check out my Halloween Scrapbook Ideas.