Mini Fall Scrapbook DIY | How to Create One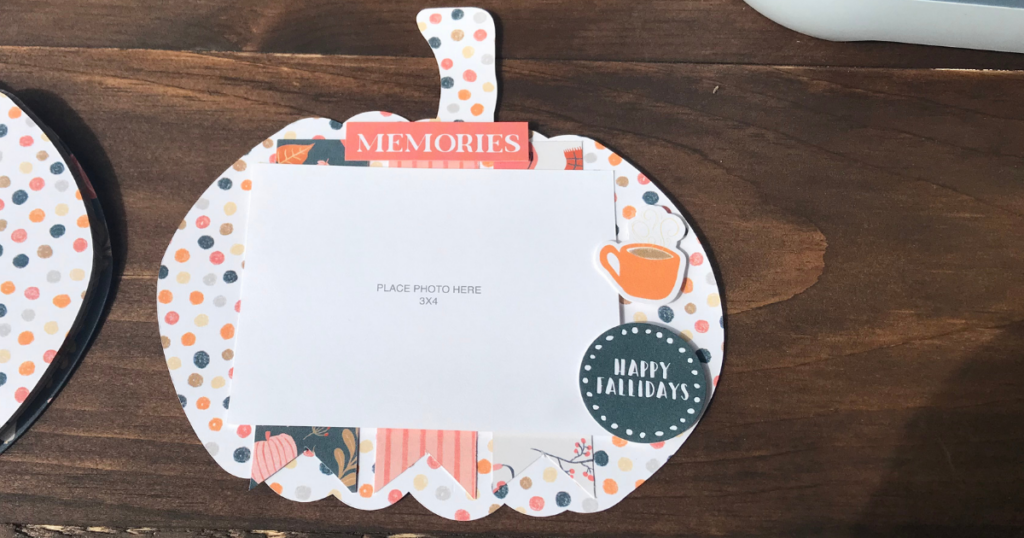 As a Close To My Heart Maker, I'm an independent consultant and may earn a commission when you buy products through my links and my shop (at no cost to you). All thougths and opinions of the products are my own.
I feel like I have been living under a rock because I had no idea mini scrapbooks were a thing until I saw it on Pinterest. A Disney mini album totally inspired me to make this album. I'm obsessed with pumpkins and pumpkin spice so I had to make mine a pumpkin shape. I can't wait to share my mini fall scrapbook diy with you. It's super easy and warning- you might become obsessed with mini albums. 
I can't wait to put my favorite fall photos from this year in it. It will look so cute on the coffee table and to share with others.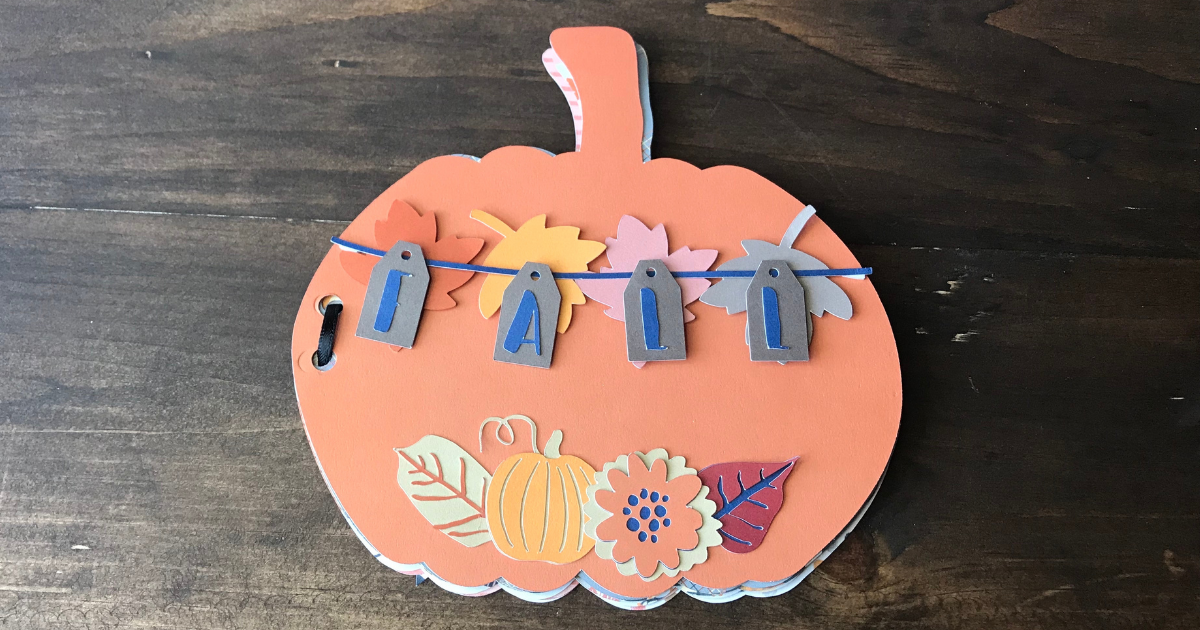 The supplies are pretty basic and you can totally do this without a cutting machine. I'm also Cricut obsessed so I used mine to cute the pumpkin shapes, but this can easily be done with scissors and tracing too. 
As for scrapbook supplies, this is made entirely with the Close To My Heart Pumpkin Spice paper pack + sticker sheet and Picture My Life Cards. Scrapbooking with picture my life cards is one of my favorite things to do. Here is a Fall Leaves Scrapbook Page and a Summer Scrapbook Page. I made with them. The best thing is that Close To My Heart has picture my life cards for every paper collection. The quality of the paper is outstanding, the patterns are beautiful and everything always matches so elegantly. I can't forget the paprika card stock that I used for the front cover.
Supplies for Fall Mini Book
Pumpkin Spice Picture My Life Card
Pumpkin Spice Paper Packet + Sticker Sheet
Close To My Heart Pumpkin Spice Digital Art Collection
Paprika Card Stock
Paper Trimmer
 3-D Foam Tape
1/8 inch Brown Ribbon or twine
I've read different things about using only card stock for mini albums, but I think if you use matching paper from a collection that's cool too. If it's paper from a collection, then everything matches. That's what I love about Close To My Heart is that I could just sit down with the Pumpkin Spice paper, sticker sheet and card stock to make this one of a kind mini album. 
If you are cutting out the pumpkins with a scissor, find a style and size of a pumpkin that you like and cut out the pumpkins. My pumpkin mini album is 6×6. When cutting out the pieces for Cricut and scissors, make sure the pumpkin stems match up. 
Making a Mini Album with Cricut
For the Circut, I purchased the Pumpkin Spice Digital Art collection and I used a pumpkin from that collection.
Hide the extra layers of the rinds and the decorative stem. Highlight all the parts of the pumpkin and click weld. Now you have a one piece pumpkin. Size it to 6×6 and cut out the designs.  If you want to find out more about the CTMH Digital Art Collection, here is a full post about these cute SVG.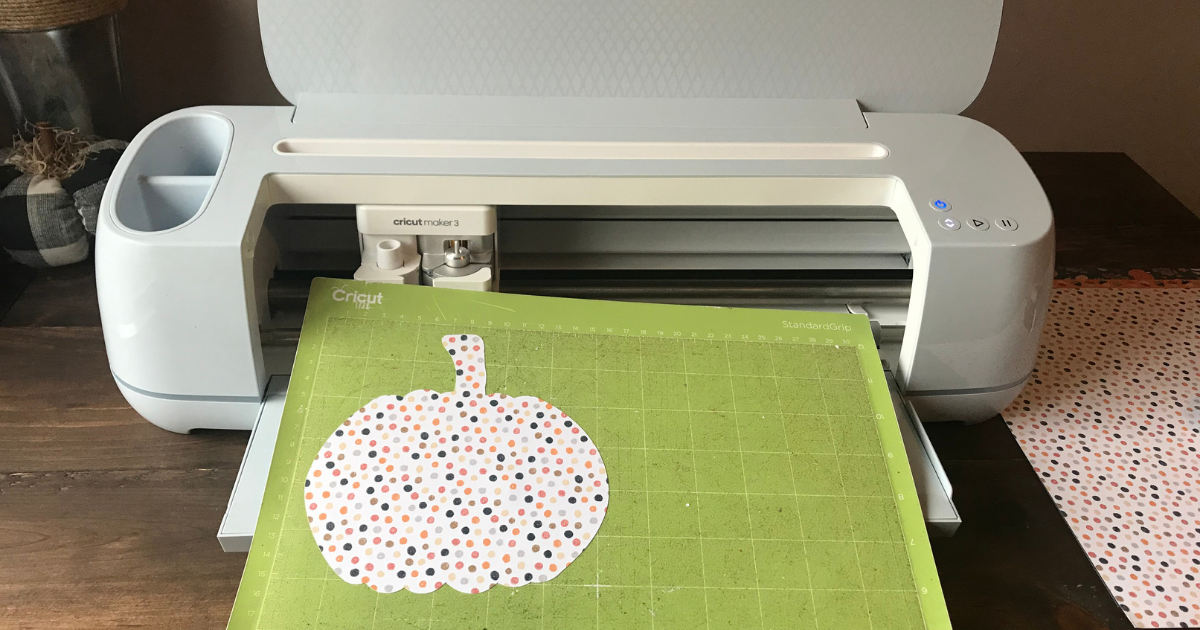 Make sure the pumpkin stems match and that the paper is going in the directions of how you want it to look on the pumpkin. Cricut will only cut one pumpkin per 12×12 sheet, but you can reuse that sheet to cut another pumpkin and it will fit. Also to make sure the stems matched up, sometimes I had to cut a few pumpkins with mirror on. 
My fall mini scrapbook DIY has 6 pages plus the card stock cover.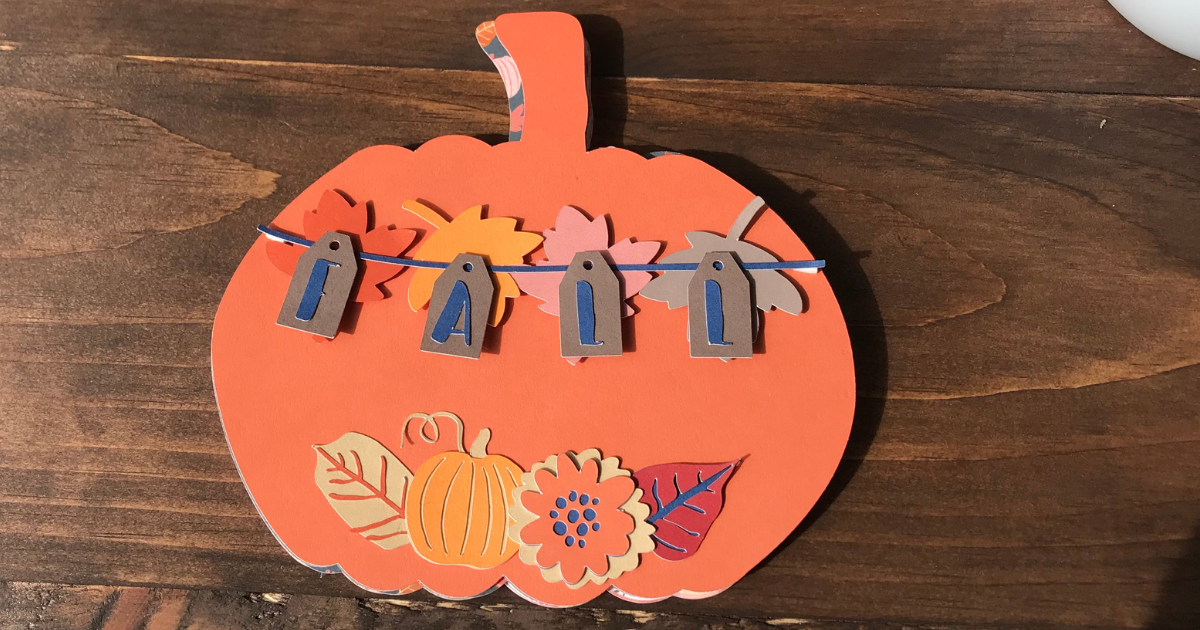 The Pumpkin Spice sticker sheet has plenty of stickers to use for the cover, but I wanted to decorate mine with another image from the digital art collection. I used the word Fall that looks like a banner from the card in the set. Then I used the other images of a pumpkin, flower and leaves to make a decoration at the bottom of the cover. 
How To Make a Mini Fall Scrapbook DIY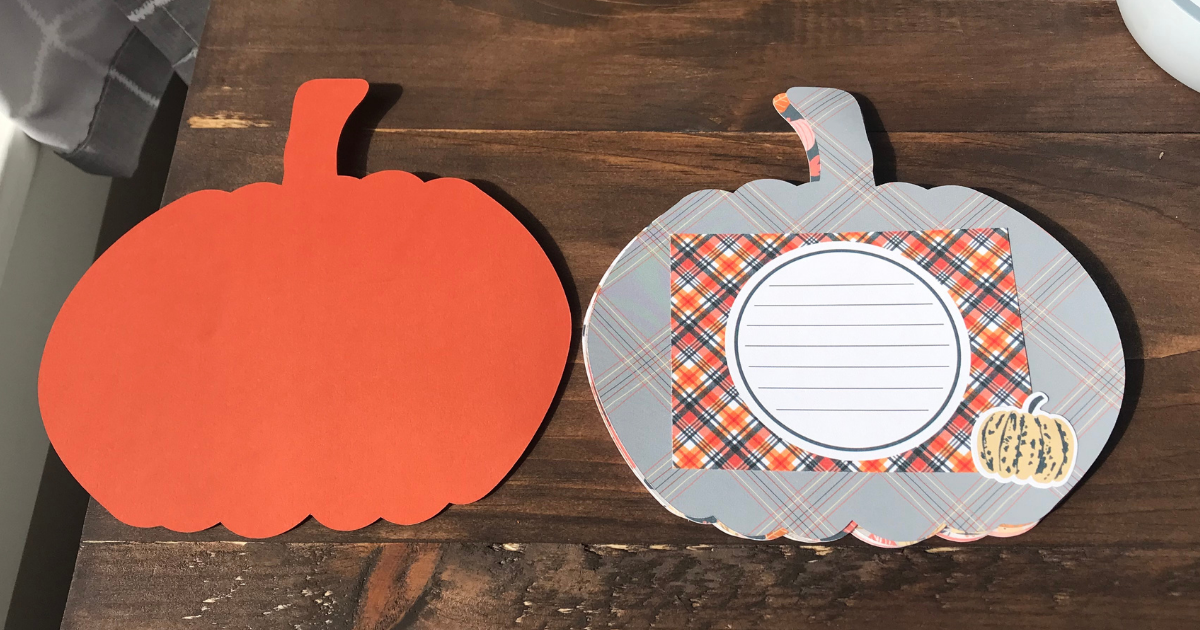 Now that you have all your pumpkin pieces it's time to start decorating. There is not a lot of room for journaling on these pages, so I did a journaling card on a few of the pumpkin pages. These cards are part of the Picture My Life Card pack and then I just added some stickers.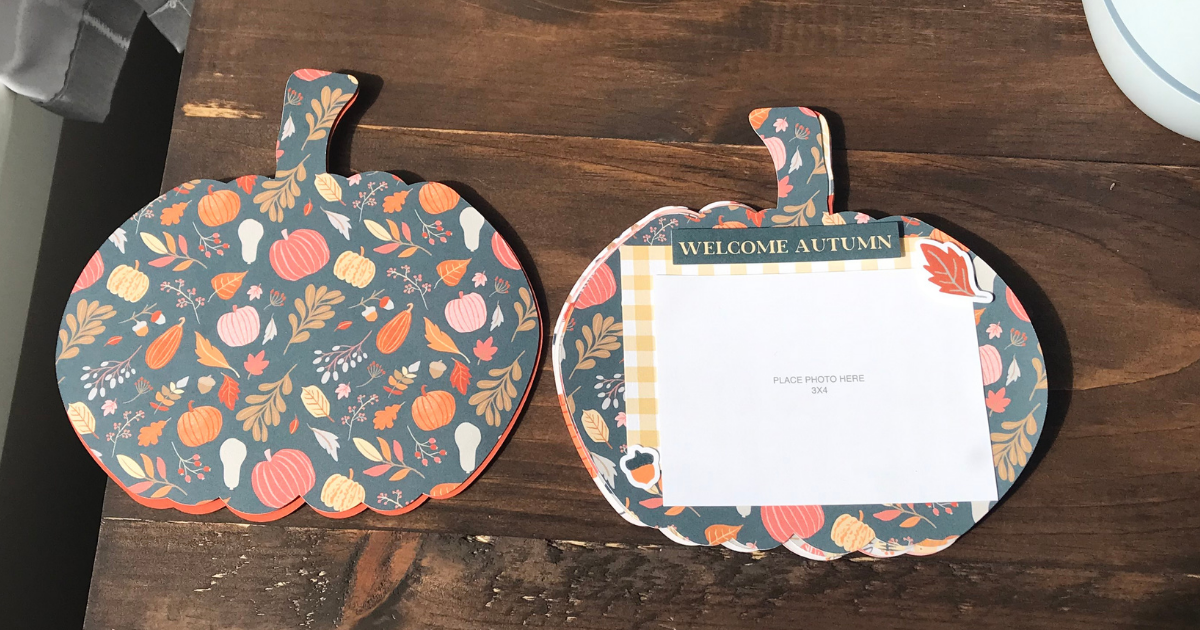 My mini scrapbook design has matching scrapbook paper when you open it up. I left the left side of the scrapbook blank, but you could add pictures and stickers there too. If I get tons of super cute fall photos, I will probably add more. To me scrapbooking is all about the cute photos.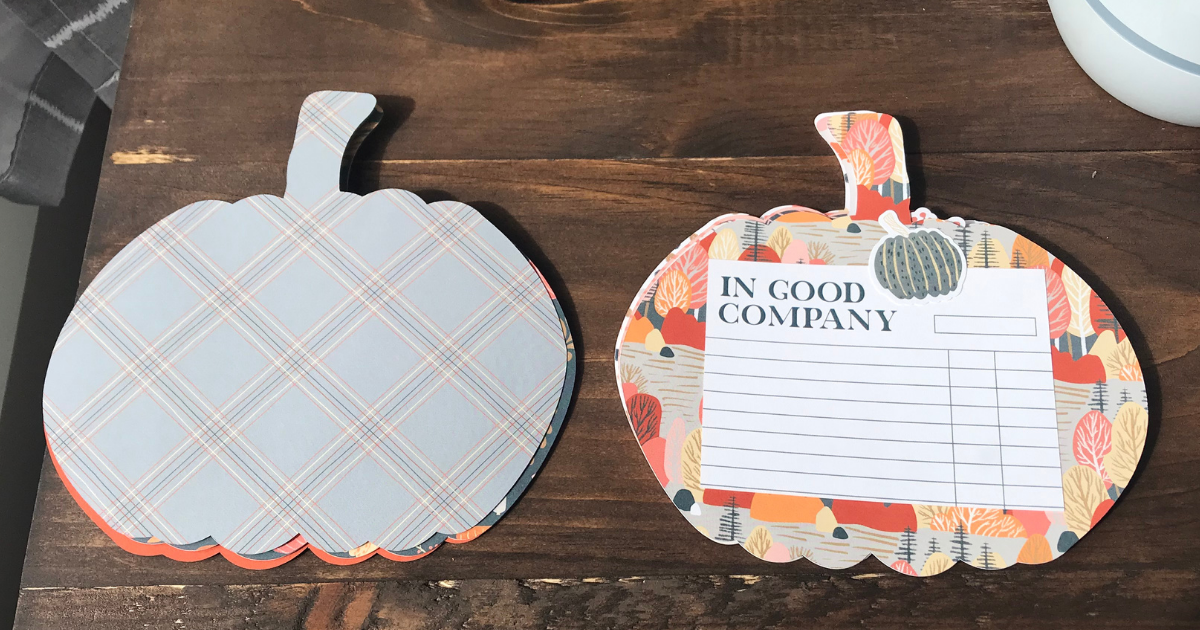 On the right side of the fall mini book, I added some pops of color with picture my life cards as borders or photo mats. Then using 3D foam tape, I added on some stickers from the sticker sheet.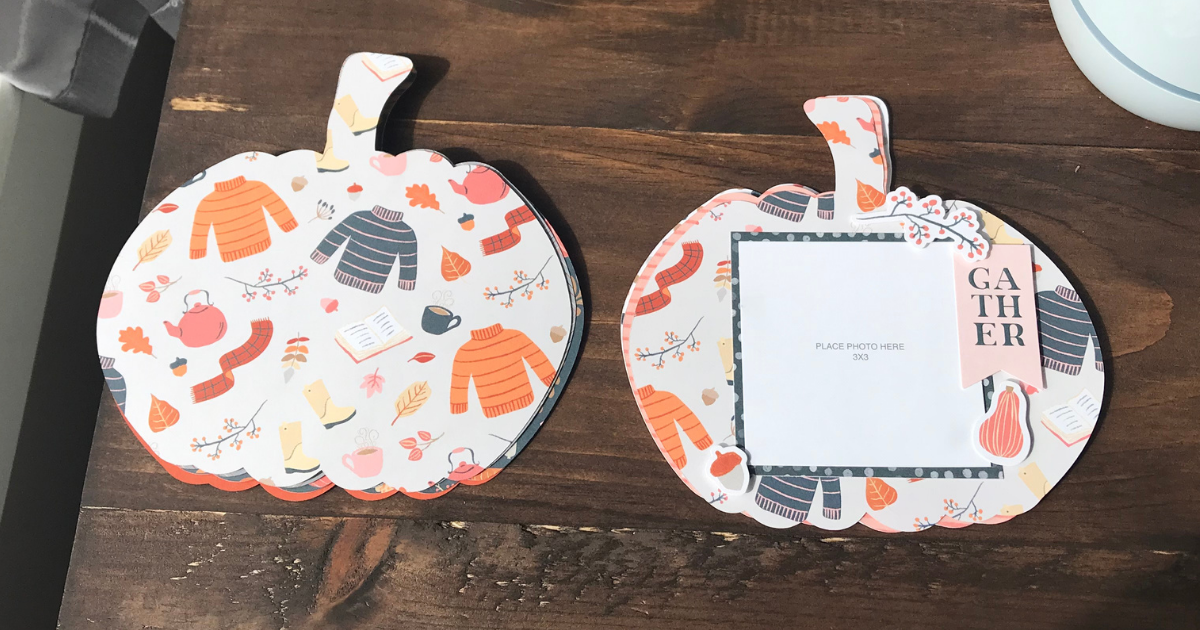 I did this all the way through the fall mini scrapbook. Each page has a cute little theme and holds a 3×3 or 3×4 photo.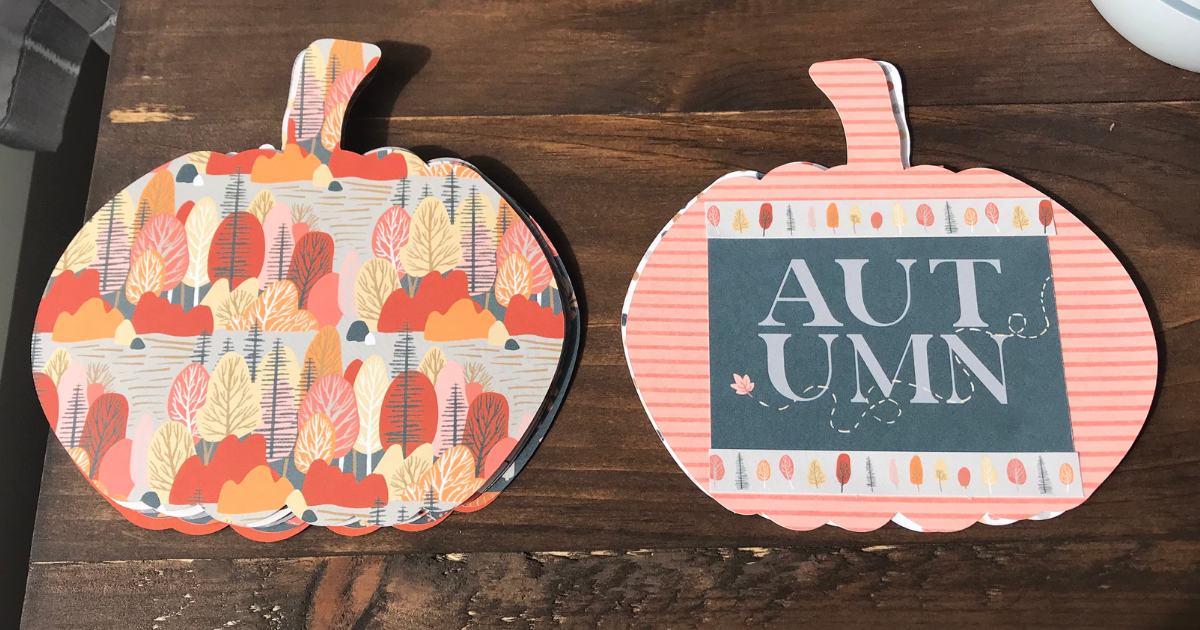 I feel like this paper is for so much more than pumpkins. So don't think it can only be used for events about pumpkins. It's perfect for all fall events and holidays. Fallidays are my favorite.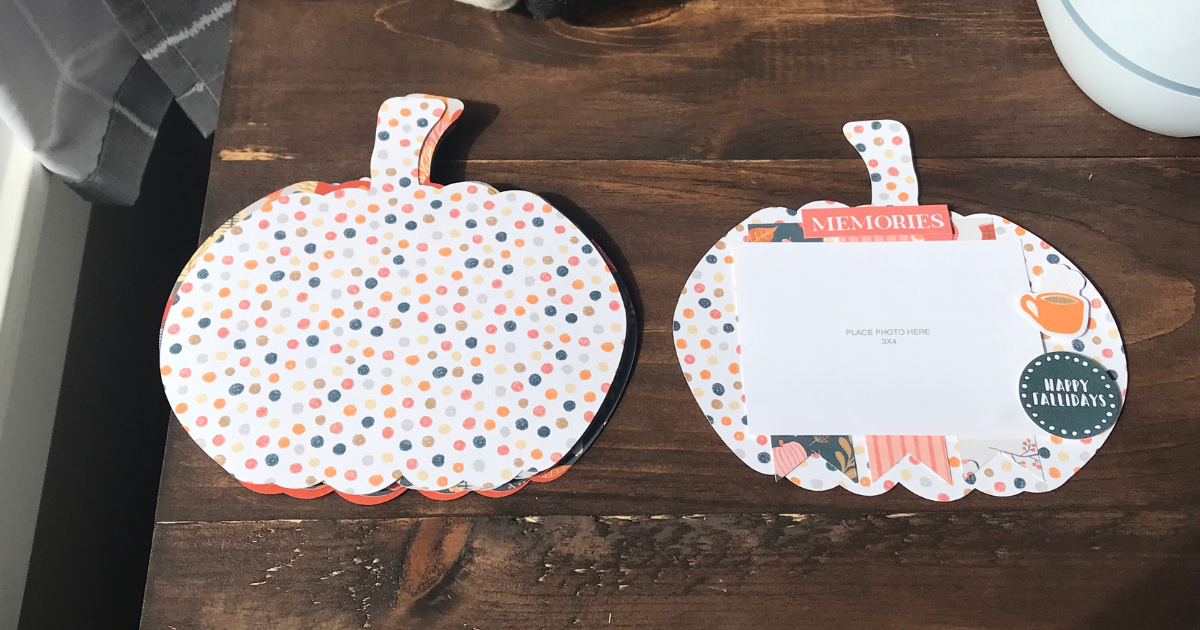 Are you inspired to make a cute fall mini album now? I can't wait to make more.