Capture the Kids End of the Year Smiles on this Last Day of School Scrapbook Page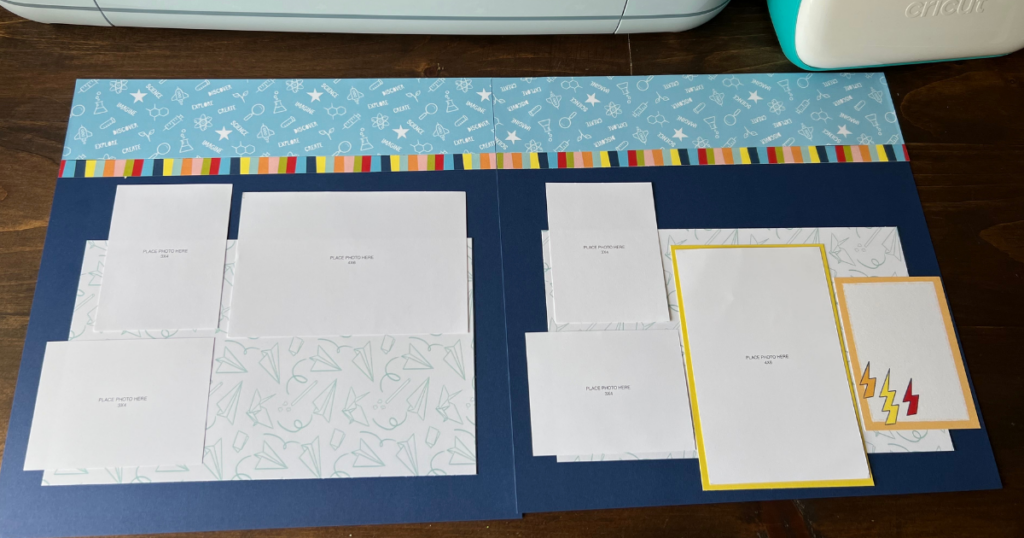 As a Close To My Heart Maker, I'm an independent consultant and may earn a commission when you buy products through my links and my shop (at no cost to you). All thougths and opinions of the products are my own.
As I write this many schools are already on summer break, but my kids still have a few weeks left. I'm saving up every quiet moment to get a few more things done around the house and to get organized before it's "Mama" all day long. In anticipation for the last day of school, I created this last of school scrapbook page that is perfect for those memories. I feel like my kids smiles are a little sad and a little happy on the last day. 
For this scrapbook page design, I decided to use my Make it From the Heart for design as I created this page. I love creating scrapbook pages from scratch, but sometimes I just want to get it done. Find out how using sketches can help you get ahead on your scrapbooking. The volume I have is no longer available, but I have my eye on volume 5 because it has card patterns in it too. 
Supplies
Variety of Cardstock 
Smarty Pants Paper Pack 
Paper Trimmer 
Glue 
Cricut Joy 
Smarty Pants Picture My Life Cards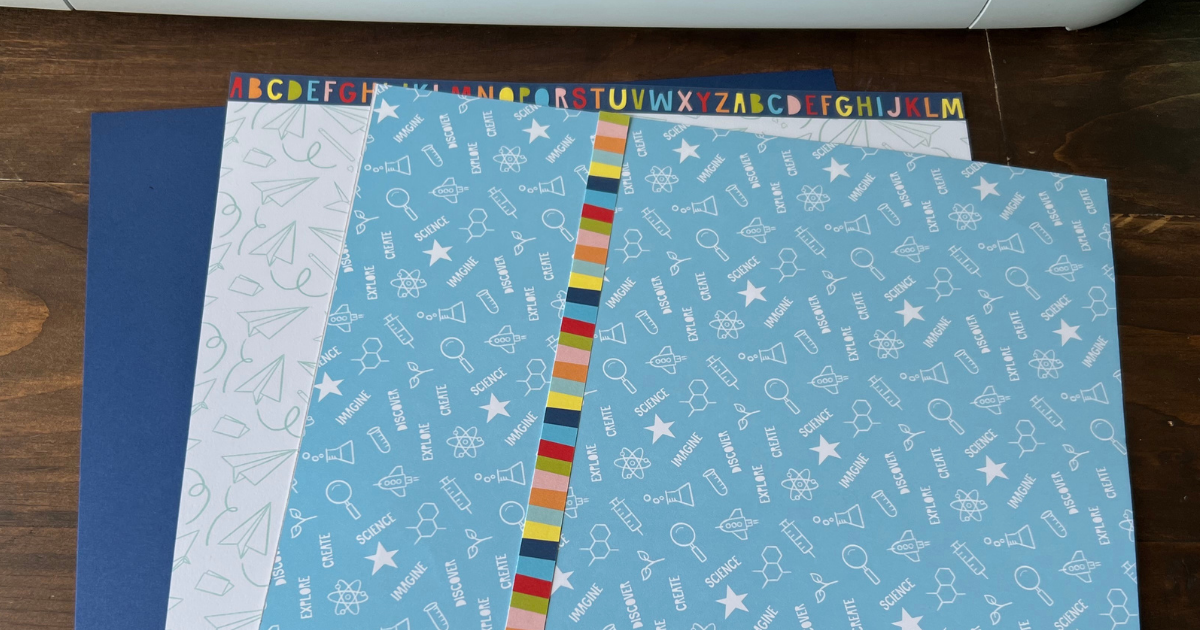 Last Day of School Scrapbook Page

 
When using a scrapbook sketch, just follow along and cut the paper as specified for the sketch. This one has really simple cuts that can be made with a paper trimmer paper trimmer.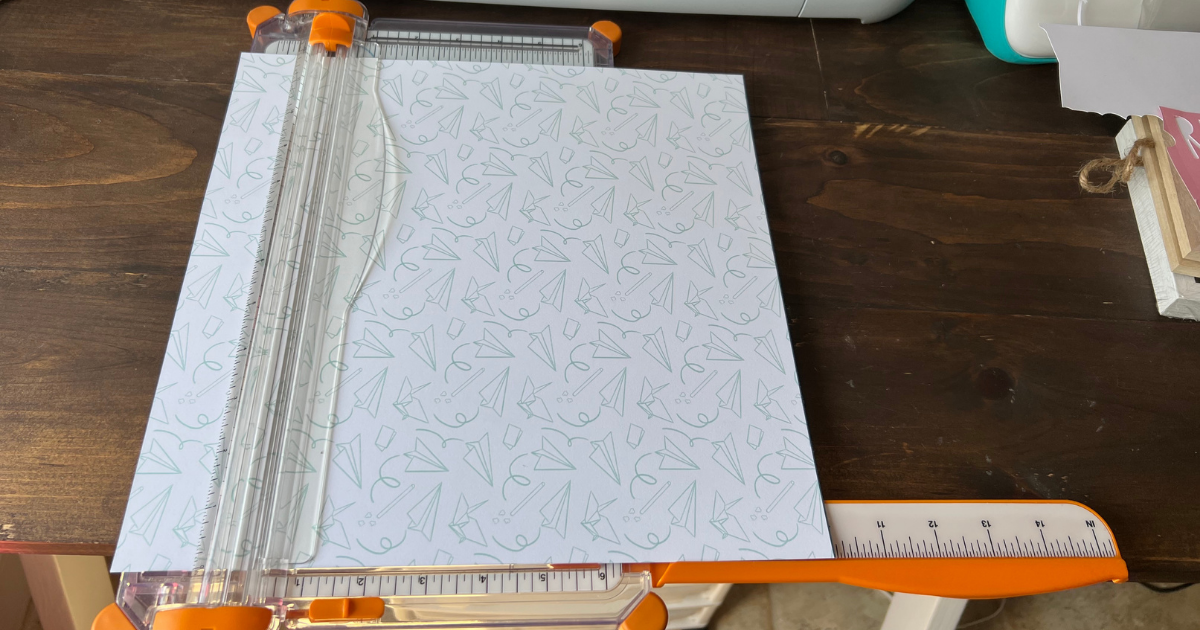 The Smarty Pants sticker sheet and the picture my life cards didn't have any last day of School themed decorations so I made one. Using my Cricut Joy, design space and a variety of card stock, I created the scrapbook card. The offset feature is the best for projects like this. I love creating scrapbook titles using Cricut's offset feature.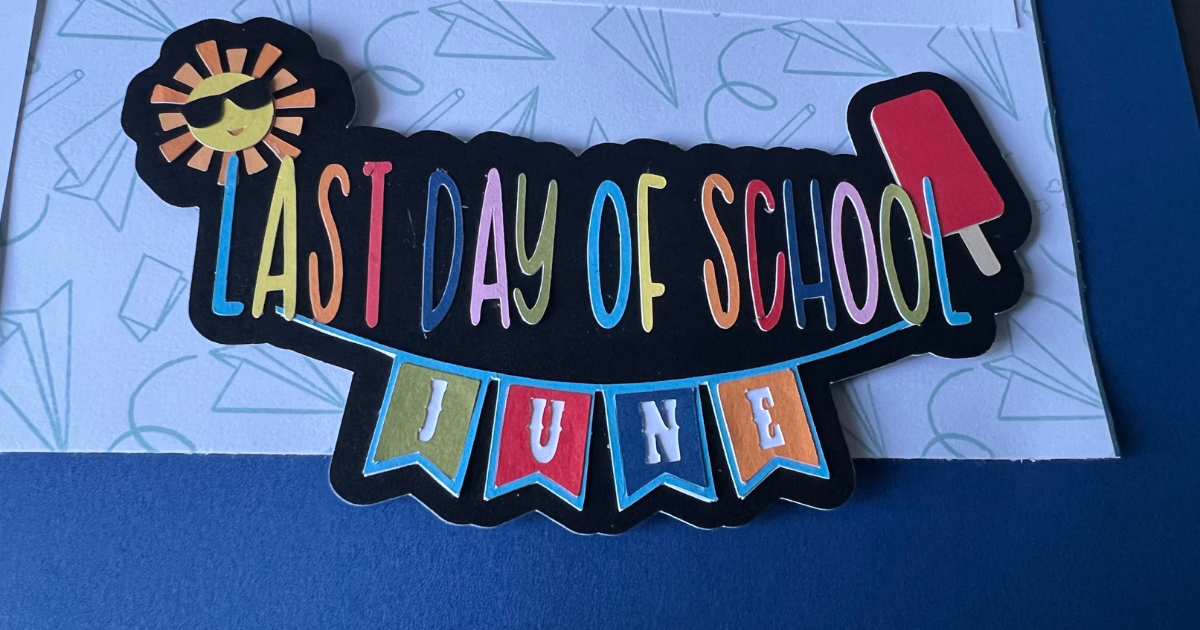 Last day photos will be coming soon and I can't wait for summer break!  I did a double page layout so each of my kids can have their own special page. Another quick, fun, and easy scrapbook page is done!