Discover 5 Cricut Ice Cream Scrapbook Layouts For Fun Everyday Life Moments this Summer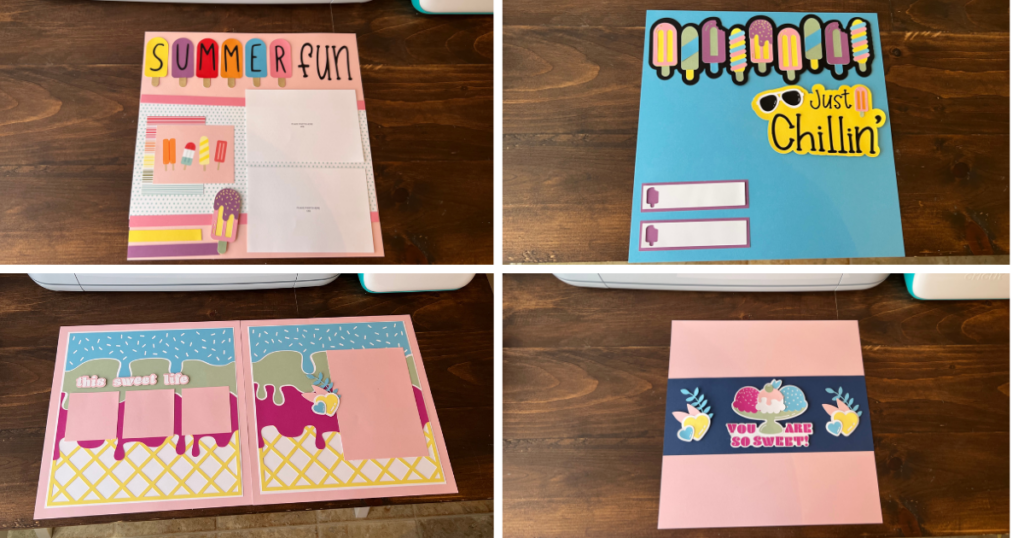 Note: As an Amazon Associate, I earn from qualifying purchases. If you click on a link from Amazon or another of my advertising affliates, I will earn a small commission at no additional cost to you. Please see my full disclosure policy here.
Summer fun, popsicles, and ice cream cones, that's what summer is all about. Trying to stay cool and have a sweet treat! My kids love popsicles and I know lots of summer memories will have popsicles in them. Close To My Heart's newest collection Tutti Frutti is all about hip summery designs and the digital art collection is a lot of fun to create with. Using my Cricut and CTMH card stock, I created 4 adorable Cricut Ice Cream scrapbook layouts. 
You might be asking "What is a digital art collection?" Well it's CTMH svgs. The digital art collection can be used with any Cricut machine and any cutting machine that uses SVG. 
The Tutti Frutti digital art has over 10 images, 2 cards, and a double 12×12 scrapbook template to use. The best thing about these images is that you can make them any color and any size you want. Don't forget that you can take apart the card images and use them anyway that you want. I used the sunglasses from a card for the just chillin' title and the ice cream sundae from another.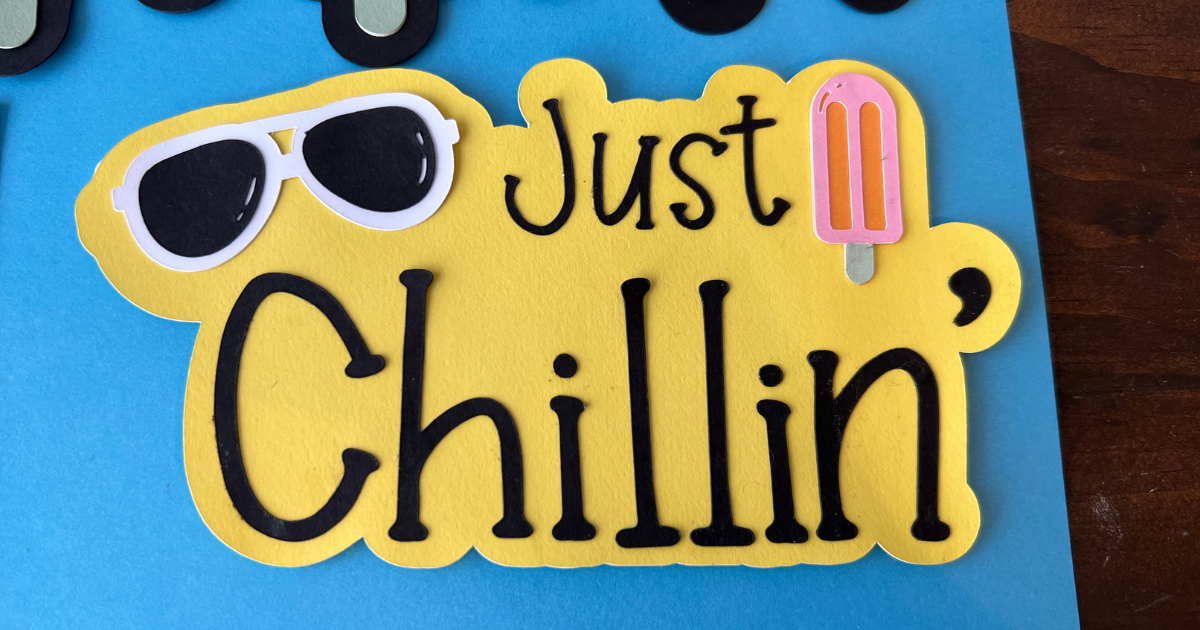 Just create your design in Cricut design space or your cutting machine software. For this post I'll just be taking about using the images with Cricut because that's what I know. Also I'm creating scrapbook pages, but these images can be cut in any material. I'm thinking about using the popsicle images to make my kids a summer shirt. Here are the Fun Cricut Kids Birthday Cards I made with the Fresh Paint Digital Art. 
Tutti Frutti Digital Art Collection for Cricut Summer Scrapbook Pages 
Supplies for Cricut Ice Cream Scrapbook Layouts
Variety of Card Stock 
Glue
Cricut Machine 
Light Grip Mat 
Tutti Frutti Digital Art Collection
Cricut Ice Cream Scrapbook Layouts

 
Ice Cream Scrapbook Template

 
The collection comes with an ice cream scrapbook template and it's so cool. The base of the page looks just like an ice cream cone, it's awesome! It totally made me want an ice cream cone too while making this. The scrapbook template is all sized for you, just follow the instructions to cut the material.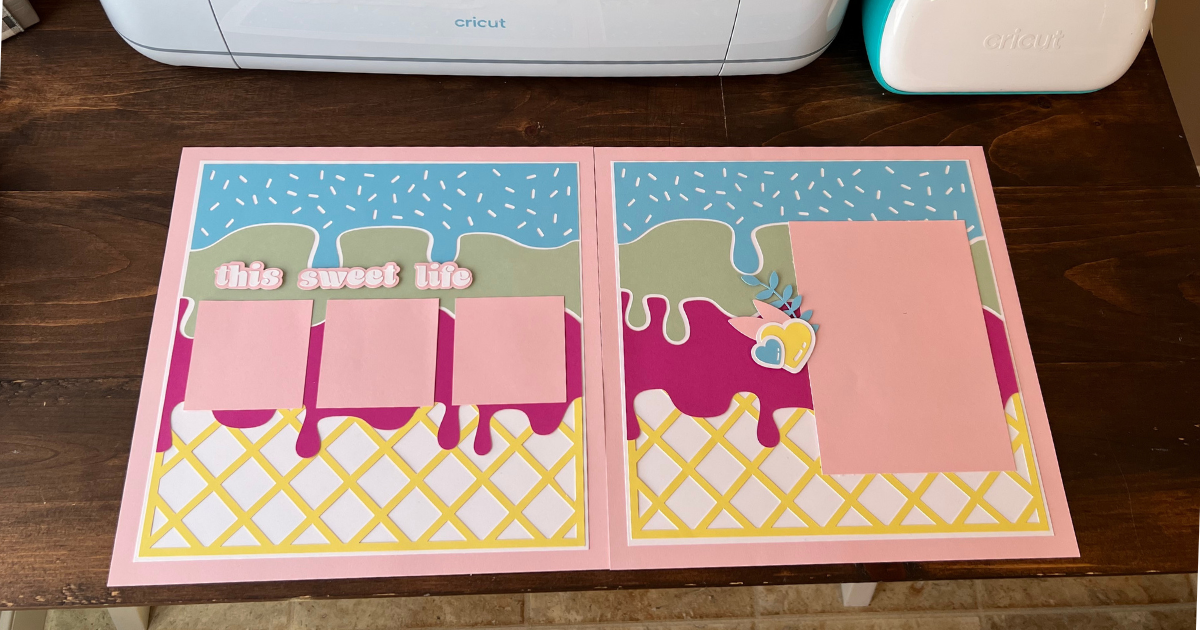 Just Chillin Popsicle Scrapbook Page

 
Using all the cute popsicles, I created a popsicle border, title and journaling strips. How cute is that?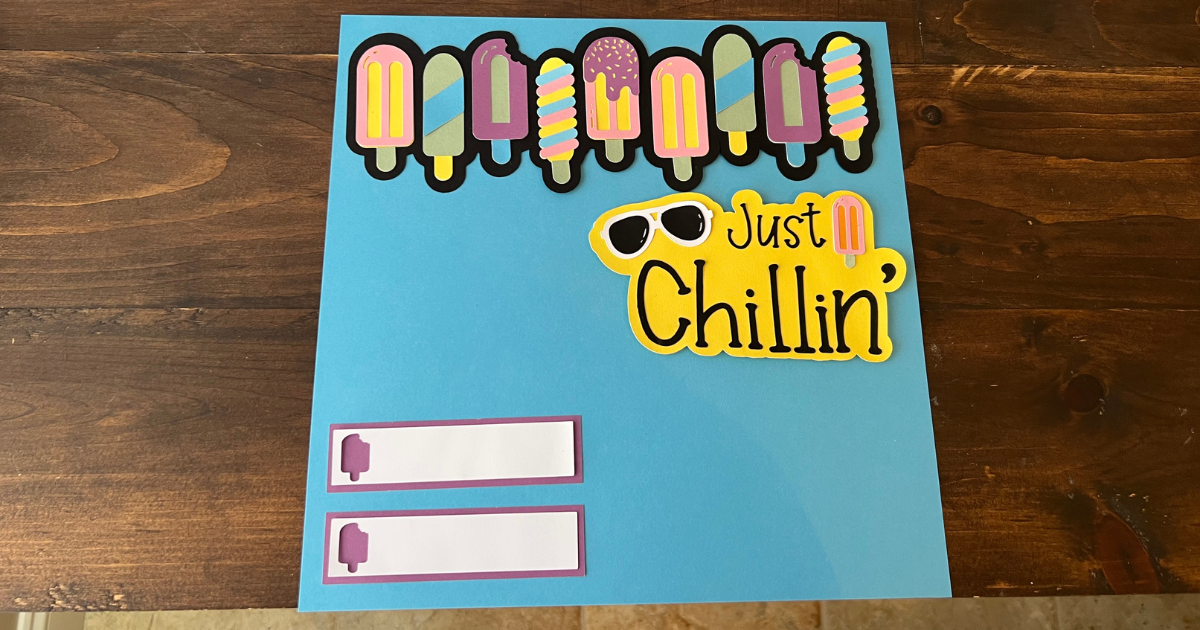 You Are So Sweet Cricut Ice Cream Scrapbooking Idea

 
Using the ice cream sundae image and an image from the Tutti Frutti scrapbook page, I created this you are sweet page. It holds six 3×3 photos and is perfect for an everyday life ice cream round up at the end of summer.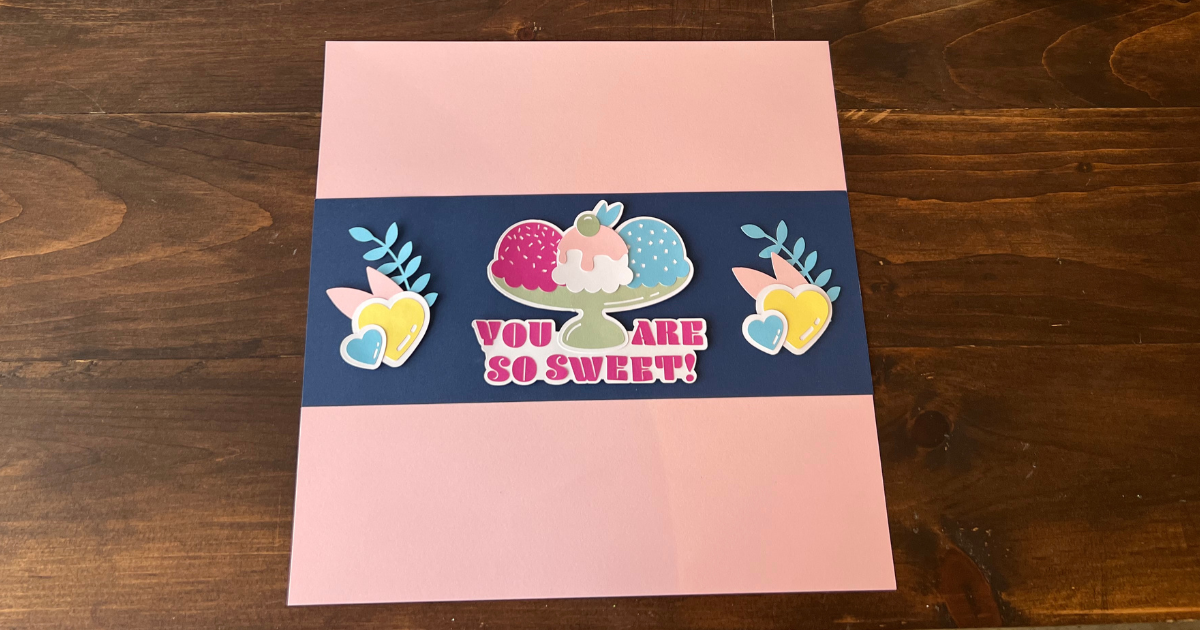 Fun Popsicle Scrapbook Layout

 
Kids love popsicles and I just had to make the iconic summer on popsicles for this scrapbook page idea. For all the other pages it was all card stock, but this one I used a patterned paper as the background. I also had some summer picture my life cards leftover from another kit with popsicles and added them.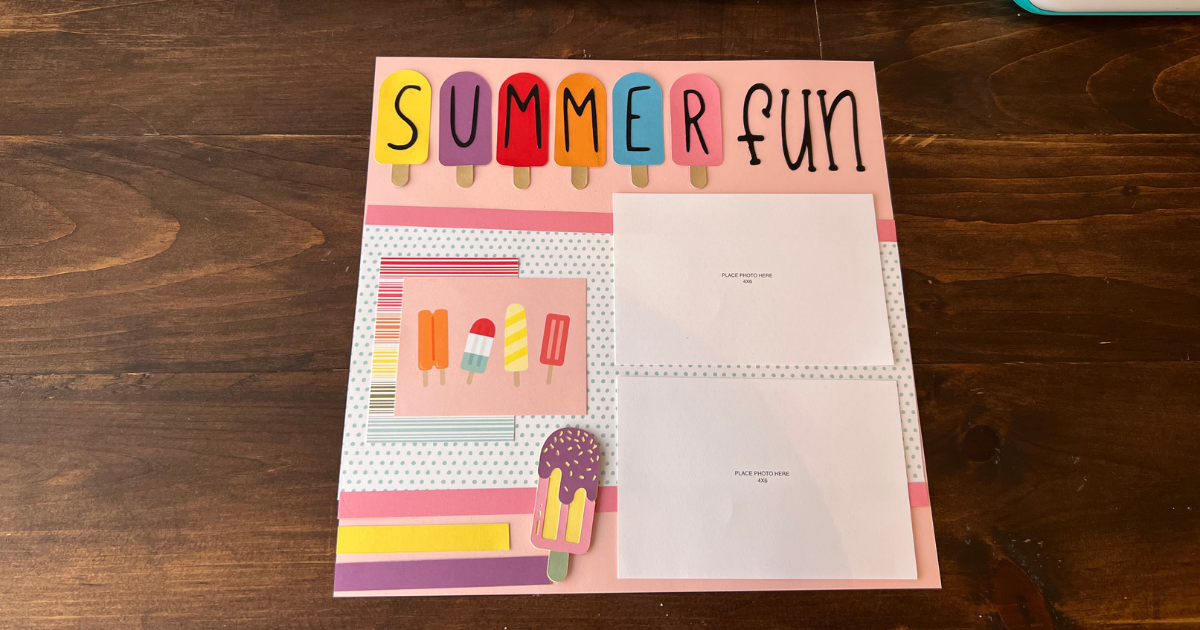 The best thing about these ice cream cones and popsicle pages is how great they are for everyday life. Just those everyday moments that you capture during summer fun can be used for these pages. 
I love the CTMH digital image sets because of all the great images and all the different ways you can use them. Just think of the cute cards you could make with the popsicles, signs for your home, or banners. The ideas are endless because of all the different ways you can use the images. If you love scrapbooking with your Cricut as much as I do, check out my Fun & Sun Summer Page and my Picnic Layout.