Scrapbooking on a Budget- 14 Tips to Save You Money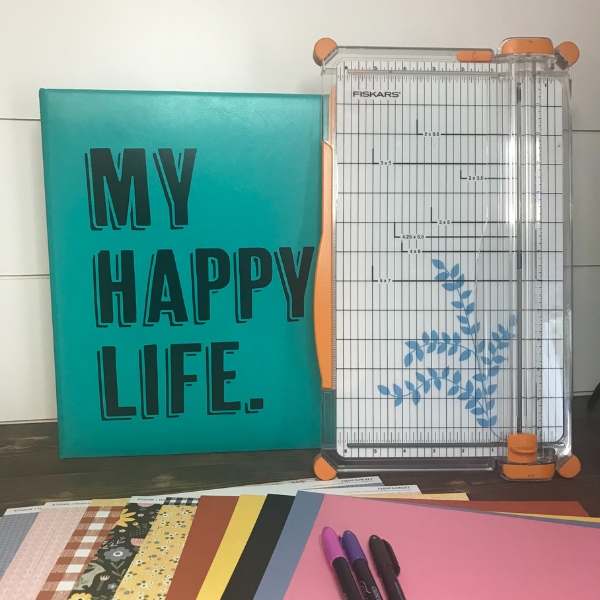 As a Close To My Heart Maker, I'm an independent consultant and may earn a commission when you buy products through my links and my shop (at no cost to you). All thougths and opinions of the products are my own.
No matter what your budget is, you can enjoy scrapbooking and creating your scrapbook albums full of your precious memories. I'm sharing 14 tips for  scrapbooking on a budget that are easy to use and you can start using them today. I've used these 14 tips for years and it's always worked for me. 
Just remember that these are your memories and your scrapbook reflects you! Don't think you need to spend thousands or have a fancy craft room to scrapbook successfully. If you re brand new to scrapbooking, here is my easy and simple steps to start scrapbooking. I scrapbook at my kitchen table with a few simple supplies in the middle of the chaos of my family. Our home is never boring and I wouldn't change it at all. Someday when my children are grown, I will have a craft room, but until then I'll take the pitter patter of little feet and hearing mama constantly. 
I love scrapbooking, but I love saving money too. I've always been frugal. I had this super cute paisley hooded sweatshirt that I bought for 99 cents. Every time I wore it someone always said how cute, where did you get it? I loved telling them I got it for 99 cents. I've come to the conclusion, I'm just wired this way. Seriously though, I love keeping my memories and documenting my life, but it can be really expensive. I've been scrapbooking for many many years and I have done it a lot on a tiny tiny budget. However no one looking at my scrapbook would ever know that I did it on a budget.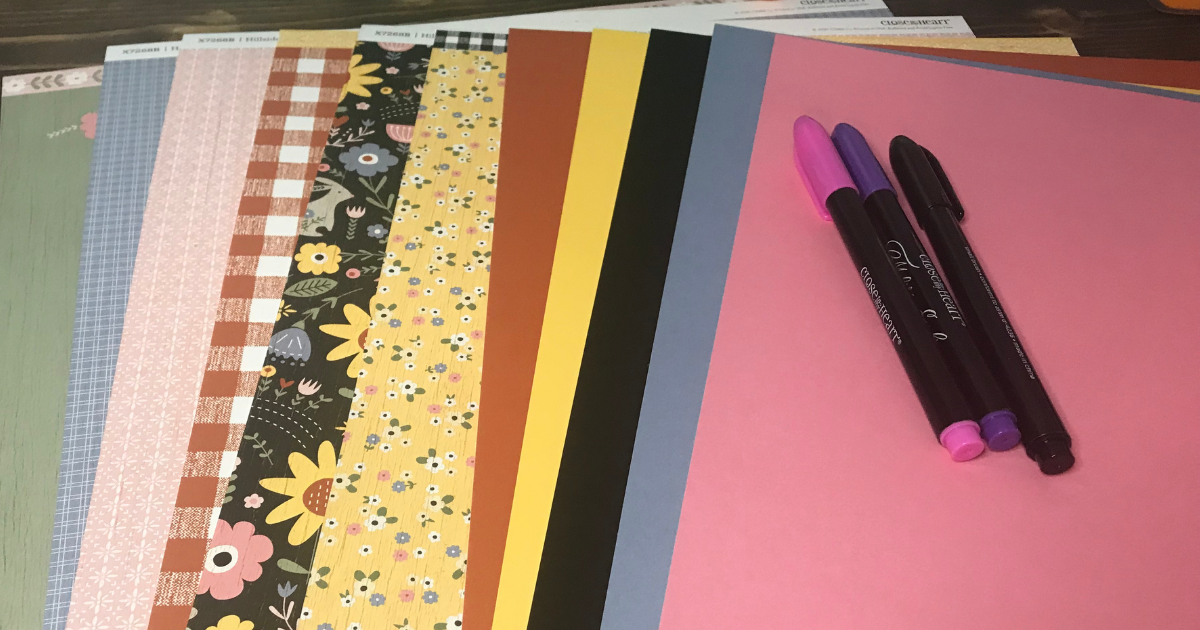 Scrapbooking on a Budget- 14 Tips to Save You Money

 
Using Double Sided Paper

 
Buy pretty patterned double sided paper and use both sides of it. Plus only buy patterned paper that you know you will use or already have photos in mind for.
Printing Only the Pictures You Need For Your Scrapbooking
Now that we have cameras with us at all times, we all have so many pictures. Only print the photos that you are going to use and make sure you print them on sale.
Writing It Out
Add in your own handwriting for titles, journaling and embellishments. There are so many ideas out there to make your handwriting fancier, how to add doodling, and adding handmade borders. 
How To Save Money on the Cost of Glue
I'm always amazed at how much glue I go through when I scrapbook. Grab a photo safe glue stick and get started! The glue stick is less expensive than tape runners or double sided squares and will go farther. 
Saving on 3D Foam Tape
3D tape is a perfect way o make a few embellishments on your page pop. Only use a little bit at a time on each page and it will go along way. I like the kind that you can cut to the size that you need. Just a little bit in the corners will make it pop. 
Make Your Own Embellishments- Scrapbooking on a Budget Tip That's Fun
Using paper, stickers, cards, wrapping paper, or gift tags start making your own embellishments. Cut out designs on patterned paper or wrapping paper. I love adding Christmas gift tags to Christmas and winter pages. Just make sure to grab them before they get thrown out. 
Use Brochures/Souvenirs?Memorabilia

 
Here's another tip to add embellishments to your page is to add pieces from brochures, souvenirs or memorabilia. For example, at rest stops on the thruway, there are always brochures. Grab a few for the places you are going, then cut out pictures for your scrapbook. At my daughter's preschool Thanksgiving dinner, on the table were leaves of what she was thankful for. I added those to that scrapbook page and it was perfect (and free). 
Save all the Scrap Pieces

 
Keep all of your scrap pieces together because you never know when you will be able to use them. For the longest time my scraps have been in a gallon size bag (cheap, but effective) until I was able to buy containers for them. I love using scraps on pages and for making cards. 
Add Several Photos to One Page

 
Another budget scrapbooking idea to save money is to add several pictures to one page. That way you can put it on card stock, add patterned paper as decoration and you need less embellishments. 
Buy Only the Basic Supplies

 
Best tip (for beginners and on a budget) is how you can get a lot of scrapbooking done with a good pair of scissors and a paper trimmer. These are the two scrapbook essentials I use all the time and couldn't live without them. Yes I know the scrapbook aisles and websites are overwhelming with tons of stuff, but basically all you need are a few simple supplies to get started and save money.  
Scrapbooking On A Budget Tip: Matching Patterned Paper and Card Stock

 
I feel like I've learned this lesson the hard way, but I'm finally getting smarter. Make sure to buy only the patterned paper that you need and will use. Don't waste your money on a paper stack unless you are certain that you will use all the paper inside of it. I have wasted so much money on paper stacks with so many pages I will never use. Buy card stock in bulk and have a variety of colors. Using the card stock as a base or mats is something you will always need. 
I've gotten smarter and I like to buy from CTMH because they have coordinating card stock to match the paper collections. Now I have matching paper (patterned and card stock) that I will use. Paper waste is a thing of the past for me now. 
Snap Pictures of Scrapbook Ideas

 
Again when having a camera all the time, snap pictures of ideas you would like to use in your scrapbook. 
Sales ( the Most Obvious Tip for Scrapbooking on a Budget)
This one seems pretty obvious so I saved it for the end. Buy your supplies on sale and look for sales before buying. Also buying in bulk (like card stock) is a great way t0 save too. 
B

onus Scrapbooking On A Budget Tip
Use free scrapbook sketches as inspiration to create your pages.
How to Build a Scrapbook Page in 5 Easy Steps
5 Fun Outdoor Scrapbook Pages
3 Easy Kids Scrapbook Pages (with Sketches)
Scrapbook Sketches To Get Ahead Start on Scrapbooking
7 Valentines Scrapbook Layouts You Will Love
Basic Scrapbook Sketch
Secrets to Quick Scrapbook Layouts
Fun and Easy DIY Scrapbook Layout
Scrapbooking On a A Budget and Start a Business
Become a CTMH Maker or VIP Customer to save on Supplies

 
Another really easy way is to become a Close To My Heart Maker or VIP Customer and save every time you shop. 
As a CTMH Maker you can earn a 25-45% commission on all orders, based on performance. $25 in CTMH Cash immediately upon signing up to buy supplies. An e-commerce website for collecting customer orders and share the products you love. 
Who wants to be a VIP? Learn all about the benefits of earning shopping credit, freebies, and exclusive specials throughout the year and bonuses. It's a way to save and shop depending on your budget. 
Feel free to email me or reach out on social media f you would like more details on being a Maker or VIP Customer. 
Final Thoughts On Scrapbooking on a Budget Tips 
Don't stop doing what you love because of your budget. Just learn how to work within that budget and create a scrapbook of your memories that reflects you and your journey. I hope these tips of how to save money on scrapbooking helps you as they have helped me.